Resumes Resume Builder Resume Templates Creative Resume Modern Resume Basic Resume Professional Resume Traditional Resume ATS Resume High School Student Resume Word Resume Resume Examples Resume Formats Hybrid Resume Functional Resume Chronological Resume How to Write a Resume Skills Summary --> Resume Objectives Work History list References Resume Skills
Cover Letters Cover Letter Builder Cover Letter Templates Cover Letter Examples Cover Letter Formats How to Write a Cover Letter
CV CV Templates
Job Overviews
Resources Career Guides How to Become
Resume Builder
Cover Letter
Retail Assistant Manager Cover Letter Examples
Retail Assistants Manager provide support for store managers and coordinate staff to ensure customer satisfaction. This job is usually offered to people who have been working in retail for a few years and want to advance their career. Essential responsibilities of a Retail Assistant Manager are preparing budgets, recruiting and training staff, solving customer issues, inspecting displays, managing deliveries, monitoring the competition, handling inventories, and contributing to team effort.
Not exactly what you are looking for? Check our complete library of over 1000 cover letter examples .
Rate This Template:

For help with your resume, check out our extensive Retail Assistant Manager Resumes .
A good cover letter can make you stand out from the rest. Learn how to create one in our Cover Letter guide .
Include These Retail Assistant Manager Skills
Customer service orientation
Good verbal communication and presentation abilities
Computer literacy
Good numeracy skills
Selling and promotion skills
Problem-solving and creativity
Being able to work under pressure
Self-motivation and enthusiasm
Responsibility and confidentiality
Comparable Retail Assistant Manager assets are emphasized in the cover letter example provided below.
Dear Mr. Willis:
When I discovered that True Spirit Apparel was in need of a new Retail Assistant Manager to join its team, I quickly realized that my experience in assisting all facets of retail store management positions me to significantly impact your store's success. My resume is enclosed for your review.
My background in delivering comprehensive operational and administrative support to retail managers is sure to render me an immediate asset to your store. I excel in overseeing merchandise displays, goal achievement, work schedules, and sales reports while leading sales staff to peak performance levels. Additionally, I have the proven ability to enhance sales and brand exposure, build and motivate teams, and achieve the highest rate of customer satisfaction.
Consider the following highlights of my experience:
Recruiting, training, supervising, and retaining high-quality sales team members to ensure outstanding merchandise presentations, planogram creations, and world-class customer service.
Designing and implementing impactful visual displays to drive sales and revenue while adhering to corporate guidelines and standards and ensuring a meaningful and positive brand experience.
Educating employees on POS, product knowledge, customer service techniques, and effective sales strategies to accelerate store profitability and revenue growth.
Meticulously managing inventory control functions and meeting all objectives.
Enforcing cash handling policies and procedures to mitigate loss.
Utilizing finely honed communication, organization, and competitive task management skills to consistently achieve sales and customer service success.
With my proven history of providing superior customer service, maintaining stock and sales floor standards, and motivating teams to accomplish merchandising and promotional display success, I am ready to extend my record of exceptional service to your team at True Spirit. I welcome the opportunity to discuss this position and my qualifications with you further. Thank you for your consideration.
Brandi D. Fusco
A professional cover letter is the first step toward your new job!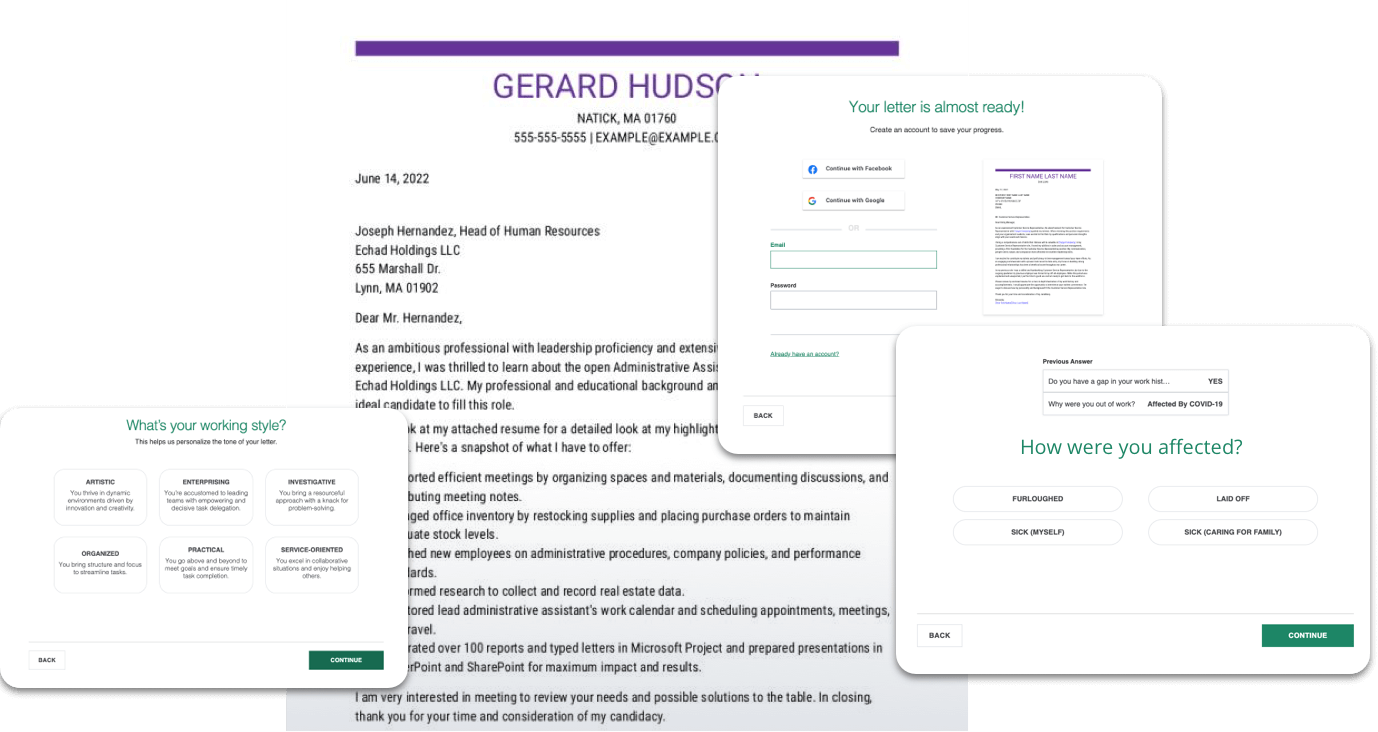 Retail Assistant Manager Cover Letter Examples & Writing Tips
Use these Retail Assistant Manager cover letter examples and writing tips to help you write a powerful cover letter that will separate you from the competition.
Table Of Contents
Retail Assistant Manager Example 1
Retail Assistant Manager Example 2
Retail Assistant Manager Example 3
Cover Letter Writing Tips
Retail assistant managers are responsible for the day-to-day operations of a retail store. They work with customers, manage staff, and ensure that the store is running smoothly.
To get a job as a retail assistant manager, you need to write a cover letter that shows hiring managers that you're the best person for the job.
Use these examples and tips to write a retail assistant manager cover letter that stands out.
Retail Assistant Manager Cover Letter Example 1
I am excited to be applying for the Retail Assistant Manager position at your company. I have more than five years of experience in the retail industry and I am confident that I have the skills and qualifications that would make me the perfect candidate for this role.
I pride myself on my ability to manage and motivate a team, as well as my skill in creating a positive and welcoming customer experience. I have a proven track record of increasing sales and profits in my previous roles, and I am confident that I can do the same for your company. I am also experienced in managing inventory and scheduling employees.
I am excited to learn more about the Retail Assistant Manager position and how I can contribute to your company's success. I look forward to meeting with you in person to discuss this opportunity further. Thank you for your time and consideration.
Retail Assistant Manager Cover Letter Example 2
I am writing to apply for the Retail Assistant Manager position that was recently advertised on the company website. I am confident that I have the skills and experience that would make me the perfect candidate for the job.
I have been working in the retail industry for the past three years, and during that time I have gained extensive experience in all aspects of the business. I have worked in a variety of roles, including sales associate, department manager, and assistant manager. I have also been responsible for a wide range of duties, including hiring and training staff, overseeing inventory, and creating and implementing marketing campaigns.
I am a highly motivated and results-oriented individual, and I have a proven track record of success in the retail industry. I am confident that I can deliver on the goals and objectives of the company, and I am eager to do whatever it takes to help the business grow and succeed.
I would like to thank you for your time and consideration, and I look forward to hearing from you soon.
Retail Assistant Manager Cover Letter Example 3
I am writing to express my interest in the Retail Assistant Manager position that you have posted. I believe that my experience as a retail manager, coupled with my education and training, make me an excellent candidate for this position.
I have been working in the retail industry for over 10 years. My first job was at a small family-owned business where I learned the ins and outs of running a successful retail store. I worked my way up from sales associate to assistant manager, and eventually became the manager of the store. I was responsible for all aspects of the store's operations, including inventory control, staff management, customer service and sales.
In 2010, I moved to another city and took a job as an assistant manager at a large department store. I was promoted to manager after only six months on the job. I was responsible for managing the day-to-day operations of the store, including inventory control, staff management, customer service and sales. I also assisted the store manager with marketing initiatives and special events.
I left that position in 2012 to pursue additional education. I received my bachelor's degree in business administration from Florida State University in 2013. My studies focused on retail management and human resources. I also completed a certification program in retail management through the National Retail Federation.
I am confident that my experience as a retail manager will allow me to hit the ground running in your company. I am also confident that my education and training will allow me to learn any new skills necessary to succeed in this position.
Thank you for your time and consideration. I look forward to hearing from you soon.
Retail Assistant Manager Cover Letter Writing Tips
1. show your experience and skills.
Retail assistant managers are responsible for a variety of tasks, such as overseeing the sales floor, training new employees, and managing inventory. When writing your cover letter, be sure to highlight any experience you have in these areas.
If you have experience working with customers, mention it. If you have experience in supervising or training employees, mention it. If you have experience in inventory management, mention it.
2. Customize your cover letter
Just as you would customize your resume to fit each job you apply to, you should also customize your cover letter to fit the specific retail assistant manager role you're applying to.
For example, if the job listing mentions that the company is looking for someone who is "detail-oriented", be sure to mention any times you've gone above and beyond to meet customer needs or exceeded sales goals.
3. Highlight your organizational skills
As a retail assistant manager, you'll be responsible for overseeing the sales floor, which means you'll need to be able to stay organized.
When writing your cover letter, be sure to highlight any organizational skills you have. For example, you could talk about how you streamlined the process of stocking shelves or how you created a system for tracking inventory.
4. Proofread your cover letter
Just as you would proofread your resume for any errors, you should also proofread your cover letter for any errors. Typos and grammatical mistakes will make you look unprofessional and could cost you the job.
Research Intern Cover Letter Examples & Writing Tips
Salon manager cover letter examples & writing tips, you may also be interested in..., school aide cover letter examples & writing tips, at&t retail sales consultant cover letter examples & writing tips, electrical foreman cover letter examples & writing tips, associate editor cover letter examples & writing tips.
Skip to main content
Skip to primary sidebar
Assistant Manager Cover Letter Examples
When applying for a management position, having a strong cover letter is crucial. It demonstrates good communication skills and professionalism, which are both desired traits in a manager. Read over our assistant manager cover letter example and the do's and don'ts provided to create your own engaging cover letter.
Want to use this letter?
Customize this Letter
City, State, Zip Code
Home : 000-000-0000 Cell: 000-000-0000
[email protected]
Dear Mr. Richardson,
This letter is in response to the listing placed for the Assistant Manager position in your organization. With my experiences and background, I am an excellent candidate meeting all the criteria set forth in the job description.
As my resume shows, I have a strong background in the hospitality and retail sectors. Besides understanding the requirements and needs of target customers I have overseen reports scheduling and payroll management. Besides customer interaction, I honed interpersonal skills working with merchandisers colleagues, and senior management. I delegated tasks and ensured staff adhered to company policy and exemplary customer service. During my five-year period with Bennington Coats, I increased employee retention by 13 percent and cut operational costs by four percent. As your Assistant Manager rest assured your organization would always function in accordance to the highest standards and I would be consistently looking for strategies and initiatives to attain and exceed business goals. From hiring the best talent to consumption accounting every action will be executed with the intent of maximizing the organization's reputation as a trusted resource.
I would love to bring my knowledge and resources to R&R Supplies & Services. Let's meet in person and discuss the Assistant Manager details at your convenience.
Best Regards,
Felicity Weeks
View All Cover Letter Samples
Professional Assistant Manager Cover Letter
Create My Cover Letter
Traditional Assistant Manager Cover Letter
Standard assistant manager cover letter, assistant manager cover letter do's & don'ts.
Do review job descriptions to see what abilities the company is specifically looking for and use them when deciding which of your skills to feature most prominently.
Don't talk about how wonderful a position would be for you. Hiring managers are not as interested in what they can do for you as they are in whether you would be an asset to their team.
Do keep a positive tone in your cover letter. People who are more upbeat tend to make better leaders and are more capable of handling positions of authority.
Do not underestimate the power of using testimonies or quotes from previous employers. Sharing the praise you got on a performance review can add legitimacy to the skills and experience you claim to have.
Do keep the interest of your readers in mind while focusing on the skills that your past experience uniquely brings to the assistant manager position.
Don't just convert your resume into sentence form. A cover letter should explain why your background and skills qualify you for an assistant manager role.
Do focus on specific accomplishments. A cover letter can be the perfect place to showcase your leadership, time management, or other managerial skills.
Don't hesitate to quantify your skills. Referencing relevant numbers may help to make a stronger case for your ability to succeed as an assistant manager.
Do explain how you improved a current or past work situation when listing soft skills, such as the development of an incentive program mentioned in the example. Even better, use feedback and testimonials from co-workers if you can.
Don't discuss how this job would benefit you. Remember, you are trying to sell yourself to them, not the other way around.
Do think outside the box and devise a creative cover letter that fits the tone of the company you are applying to. In the example, the applicant uses the words "passion", "enthusiastic", and "motivational abilities."
Don't go too far if you decide to stray from the norm. There are just as many examples of people who come off sounding arrogant and egocentric that many companies, if not all, will turn away. Be aware of your attitude and how you present yourself.
Do use a free online copy-editing tool to double-check the letter. It can alert you to incorrect phrasing or grammar, as well as wordiness and other writing don'ts.
Do use numbers to support your abilities as an assistant manager. Mention statistics such as increased amount of sales or fewer employee sick days.
Don't focus on your education, even if you're a recent graduate. Your experience is what counts; internships and volunteer experience qualify.
Don't use adverbs unnaturally, such as I am happily applying." That brings you the wrong kind of attention.
Do address your letter to the department manager if you are unable to find the name of the hiring manager.
Don't call attention to skills you don't have. Chances are, not every applicant is going to have every skill desired. Focus on what you can offer.
Job Search Tips for Assistant Managers
Finding jobs as an Assistant Manager takes a combination of having the right mindset and also putting to use a certain set of job-seeking skills. The tips below can help keep you on track during your job hunt.
Stay positive. Throughout the process, staying positive can help you keep things in perspective and remember that finding a new job will only be a matter of time.
Get creative with your job search. You might look into industries and fields that may not have previously interested you. The more options you are open to, the more opportunities that will present themselves.
Stay persistent and patient. Keep moving forward and don't expect for the right job to appear overnight. Finding part-time work to alleviate the financial stress of temporary unemployment is always an option.
Keep networking. Reaching out to personal and professional contacts who can offer insight into a field or industry of interest will generate useful and valuable information. You never know where your next lead could come from.
Make use of social media. Websites such as Facebook, Twitter, and LinkedIn are great ways of expanding your network and also allow potential employers to find your professional profile.
Identify transferrable skills that you have gained in your past job experiences. Transferrable skills are those that are applicable to any industry. These skills include communication skills, continuing education, project management, and more.
If you're changing careers, enroll in classes or short-term training programs that will help you develop the required skills.
Create an elevator speech, which is a short statement that you can use to introduce yourself in various situations. The ideal elevator speech should include your skills and career goals. Next time someone asks what you do especially in networking situations recite your elevator speech.
Don't overlook in-person networking. In the modern landscape, it's easy to stay behind a computer to conduct your job search. However, networking at local events can help you connect with those who are working in your desired field. The personal connection can give you the edge in a competitive job market.
Curate your social media persona. You need to put your best virtual foot forward by posting professional-looking photos or blogging about industry-related topics. Make sure your social media accounts represent your best self.
Use strategic keywords. Pinpoint a few strategic keywords related to the position you are seeking, and use these to search for jobs. This will lead to more specific and relevant results.
Sign up for alerts. Most job websites will allow you to enroll in an email alert system when new jobs are posted. This can be a great daily reminder that there are constantly new opportunities out there to pursue.
Take risks. If your entire work history is focused on one field, branching out can be scary. Looking for a new job, however, is the perfect time to explore new interests, cultivate your skills and pursue work in different areas.
Show gratitude. Thank everybody who takes your cover letter, calls you and interviews you. Your qualifications will make a big impression, but so will your attitude. A simple thank you goes a long way.
Follow your heart. This may sound like a platitude, but it is an important thing to remember throughout your job search. If you simply don't feel right about a job or a company, it is better to keep looking than to waste time.
Broaden your options. Don't limit yourself to just one industry; your past experience may very well translate into other industries. Consider entering a new field when openings in your current one seem slim.
Do your research. To gain an edge over other applicants, learn about the position for which you are applying. The more you know about the profession, the better you can refine your cover letter and interview techniques to cater to the specific demands of the job.
Alleviate the financial burden of the job hunt. Take on temporary work, or, if eligible, file for unemployment benefits. Having regular income during your job search will reduce stress levels and allow you to take your time in the search.
Networking is more than a buzzword. Reach out to not only industry connections but friends and family as well. Job leads can come from surprising places, but only if you coax them out.
Follow up on your leads. Be persistent (but not intrusive) when communicating with potential employers. Show them your interest in a position and that you're willing to take initiative. When looking for a suitable career, you want to show employers dedication.
Use space on your document efficiently. Clearly highlight your name and create easy-to-read headings (experience, education, skills, etc. ), so employers may quickly assess your qualifications. The document should be no longer than one or two pages.
Emphasize your career achievements over job duties. Show your employers the ways in which you distinguished yourself at your old job by listing promotions, special teams you managed or projects you spearheaded.
List your relevant skills. If your work experience is limited, emphasize the skillset you have acquired through educational or entrepreneurial endeavors. This will help increase your desirability to employers.
Proofread. This one should be a no-brainer, but it is a point always worth revisiting. Spelling mistakes are easily preventable with careful proofreading.
Use an online resource to construct your cover letter. One of the best ways to create an effective cover letter is to use a Cover Letter Builder that allows you to customize and design a template that is unique to you. You want to use a tool that will assist you in constructing your cover letter while giving you flexibility.
Assistant Manager Cover Letter Writing Tips
When it comes to finding jobs as an Assistant Manager, remember that your cover letter is your calling card. Make sure your cover letter stands out from the others by following these dos and don'ts.
Don't exceed two pages. Unless you are a doctor or an academic who may be using curricula vitae (CVs), writing more than two pages is unnecessary. Keep your writing concise and relevant.
Do align the text flush left and make use of bullet points for listing items. Doing so will increase the organization and readability of your work.
Don't rely on generic language. Overly used words such as "hard-working" and "team player" will take away from your unique writing and experiences and should be avoided.
Do use a "Summary of Skills" section to introduce your work history. Doing so offers your reader with an at-a-glance view of your professional qualifications.
Do list your previous work experience in the following recommended order: title of position, employer, city and state of employer, and employment dates.
Place a branding statement or a summary of your skills on top of your cover letter. The statement should succinctly summarize your accomplishments and skills, but should have an ad-like tone.
Highlight skills that you want to develop in your career. It doesn't make sense to highlight clerical skills if you are applying for a sales representative position.
Customize your cover letter to each job application. This involves incorporating keywords that are being used in posting. Hiring managers are often scanning cover letters for keywords.
Sharpen the focus of your cover letter by placing a "Qualifications Summary" section at the top. Make sure to include the job keywords in this section.
List your accomplishments more than past job responsibilities. Accomplishments are your success stories, so make sure you list them in your cover letter. Your accomplishments may be the key that makes you different from other applicants.
Look at samples. There are plenty of sample cover letters available online or in books, and these can be a great resource for ideas and inspiration. Find ones that are specific to the field you are pursuing.
Tailor to applicant tracking systems. Many companies utilize an applicant tracking system that will automatically read your cover letter before it gets to a human. To pass this step, use specific keywords throughout your text.
Keep it simple. The biggest mistake you can make is presenting a complicated or unclear cover letter. Less is more, in most cases, so skip embellishments if you can and include only the most relevant information.
Avoid repetition. There is only so much space on your cover letter, so you should use every bit of it wisely. Don't repeat any information, include duplicated entries or be otherwise redundant.
Don't overuse personal pronouns. It can be difficult not to talk about your experiences without beginning with "I", but cutting out the overuse of personal pronouns makes a much better impression.
*As seen in :
How It Works
Essay Examples
Best Retail Assistant Manager Cover Letter Examples
Published: Monday 16th of October 2017; Words Count: 950
One of the most effective ways to get your application noticed is by writing a skillful cover letter. Our assistant manager cover letter example shows you how to craft your own polished letter for maximum visibility in the hiring process. Use our do's and don'ts to make your letter even more compelling.
Do think outside the box. While your letter should follow some basic standards, you can add pizzazz with photos of a store you've managed or a story about your success as a manager.
Don't address your letter to someone specific unless you're sure of who will be reading it. If you don't know, keep the greeting generic but geared towards the position.
Do write with the company's culture in mind. In our example, the candidate says he is "extremely enthusiastic about KC Ross Clothier's focus on men's clothing." This shows he knows the company and has done his research.
Don't forget that you can include feedback from former employers in your letter through the use of brief quotes or a story that put your skills and experience in a positive light.
Assistant Manager Advice
Like working with people? Got a knack for customer service? Consider applying for assistant manager positions. You'll need a customer-focused attitude, some experience, a resume, and a well-crafted cover letter. The cover letter examples below have been designed specifically for customer service professionals. Use these cover letter examples as a starting point in creating your own assistant manager cover letter. Choose from a range of templates. Get started today and be on the road to a great new job!
Cover Letter Tips for Assistant Manager
Like any endeavor, a job hunt becomes easier when you've learned the strategies to succeed. With a little knowhow, you can asSEMble the tools you need to find jobs as a Assistant Manager or anywhere else.
1. Learn your resources. Look up job centers in the area and check out job fairs, and familiarize yourself with the local businesses in your fields. The more avenues you can access, the better your chances of finding jobs.
2. Spread yourself on social media. Popular social media sites both provide access to other job searching resources, and make you more visible to potential employers.
3. Research employers. The more you know about the companies you want to hire you, the better you can target your application. Schedule informational interviews with existing employees when possible.
4. Continue your training. Expanding your skillsets opens up new opportunities. Advanced education is also a good way to fill in any gaps on your cover letter, showing initiative and dedication.
5. Follow up every lead. For almost any position, you're going to have competition. Don't let your application get lost in the pile; contact companies after applying to be sure your cover letter is read.
Assistant Manager Job Seeking Tips
A cover letter is your introduction to potential employers, so it's vital for it to present you in the best possible light. Follow these tips to make a cover letter that will give you a boost when applying for jobs as a Assistant Manager or anywhere else.
1. Choose an original template. Create My Cover Letter ensures you have the Create My Cover Letter , but to make your cover letter stand out, look online for something other than the usual.
2. Order your sections carefully. By rearranging the sections on your cover letter, you can bring attention to your strongest attributes. If your skills are perfect for the job in question, put the skills section first, or lead with your experience if it's the most relevant.
3. Use bullet points. Though they may seem like a minor detail, bullet pointing your lists will give them extra emphasis and give your whole cover letter a more professional appearance.
4. List experience chronologically. To avoid confusion, always list your work experience and education chronologically, starting with the most recent positions and going backwards.
5. Polish to perfection. Every element on your cover letter advertises your abilities to a potential employer. Always review and proofread to correct any errors in grammar, spelling or formatting.
Automotive Customer Service Advisor
Assistant Educator
Personal Care Assistant
Intensive Care Nurse
Franchise Owner
Online Marketer and Social Media
Software Engineer
Loan Officer
ESSAY WRITING BLOG
Human Resources
Tools and Samples
Retail Manager Cover Letter
Retail managers are natural and pragmatic leaders who are responsible for overseeing the daily functions of retail stores. When creating your retail manager cover letter, be sure to emphasize your experience working in retail, customer service, and/or sales, while also showcasing your organizational and leadership capabilities.
Try Betterteam for FREE
Send jobs to 100+ job boards with one submission
Completely free trial, no card required.
Reach over 250 million candidates.
Retail Manager Cover Letter - Free Template:
Create a retail manager cover letter fast with our free template in MS Word format.
Retail Manager Cover Letter Example:
[ Full Name ]
[ Email Address ]
[ Contact Number ]
[ LinkedIn Profile/Website Link ]
Application for the position of retail manager at [ company name ].
Dear [Recipient's title and last name] ,
I am responding to [ company name's ] job posting advertised [ in/on ] [ source ] for an experienced retail manager. With [ number of years ] years of experience working in customer service and sales positions, I believe I demonstrate the expertise, qualifications, and retail knowledge required to excel in the role of retail manager.
I am a positive, friendly, and detail-oriented individual with expertise in [ skill 1 ], [ skill 2 ], and [ skill 3 ]. In [ year ], I obtained my [ qualification type ] in [ business management/related fields ] from the [ university/college name ] where I learned to mold my adaptive and democratic management style. The greatest achievement of my career in management is when I led a team of [ x ], who went on to win the [ name of award ] in [ year ] for excellent service delivery.
In my previous position as a retail manager at [ previous employer name ], I was in charge of maintaining inventory levels, assigning shifts, establishing monthly budgets, and recruiting new employees. My extensive history in retail has helped me master various CRM software, including [ software 1 ] and [ software 2 ], and developed my conflict solving skills to foster long-lasting relationships with loyal customers.
My attached resume will provide you with more information on my management and retail experience and expertise. Thank you for taking the time to consider my application. Feel free to contact me at [ telephone number ] or [ email address ]. I look forward to discussing the position further.
[ Your name ]
How to Write a Retail Manager Cover Letter:
Our complete guide with informative steps on how to create a professional retail manager cover letter.
Start your retail manager cover letter.
Use the proper format..
Your cover letter should always start with your current contact information, such as your telephone number, email address, and social media links, followed by the headline, greeting, opening paragraph, body, and call to action. The flow of your cover letter should be effortless, starting with the most important information and personal facts.
Address the recipient by title and name.
To personalize the cover letter and add an air of professionalism, you'll want your greeting to be addressed directly to the recruiter or hiring manager. This may require some research on your part, which will show the recipient that you're resourceful and willing to go the extra mile. Start your greeting with the preferred title (Mr./Ms./Dr.), followed by the recipient's last name or full name.
Write a compelling opening paragraph.
The opening paragraph should provide the source of where you found the job posting. In addition, you want to affirm your interest in the position and state valid reasons as to why you're perfect for the role of retail manager. Keep this paragraph brief, no more than three sentences.
Add your qualifications and competencies.
The start of your cover letter's body should showcase your qualifications and list of expertise. Be sure to list the skills required to fulfill the role of a retail manager, such as excellent leadership and organizational skills, paired with the abilities to multitask and defuse conflict scenarios.
It's typically preferred that retail managers possess a bachelor's degree in business management or similar fields. However, certificates in retail management are also accepted, especially when combined with over five years of work experience in a similar role.
Write about your employment history.
Your experience in this role or similar roles will play a major factor in your cover letter's success. The retail industry has a lot of room for growth, with many entry-level sales associates being promoted to retail manager without obtaining a formal qualification. This is because practical experience in retail, customer service, and/or sales is an essential part of the job.
Therefore, you'll want to really sell your experience section by highlighting the essential tasks you've performed at your previous employer(s). We recommend including a minimum of four routine tasks the employer will be familiar with. Following this, write about the type of systems you've worked on. Retail stores often use Customer Relationship Management (CRM) software like HubSpot and Freshsales.
Add a call to action.
Your last paragraph should reiterate your interest in the position of retail manager, ultimately acting as the final push to win the hiring manager or recruiter over. Thank the recruiter or hiring manager for considering your application and add your personal contact information for good measure. Once complete, sign-off the letter with a simple "Regards," followed by your name.
How to Write a Cover Letter [A Complete Guide]
How to I write a retail manager cover letter?
Determine the format .
Address the cover letter .
Add an opening paragraph .
Include qualifications and skills .
Talk about your employment background .
Add a call to action .
What skills do I need to become a retail manager?
Ability to manage time efficiently and work on multiple projects.
Excellent communication, interpersonal, and organizational skills.
Strong leadership qualities.
Proficiency in various retail-related systems like CRM software.
How do I become a retail manager without any formal qualifications?
The retail industry is flexible when it comes to qualifications, with many companies preferring experience over qualifications. If you do not have a formal qualification, elaborate on the type of tasks you've mastered over the years and list the number of years you've worked in retail, sales, and/or customer service.
Related Articles:
Retail manager job description, restaurant manager cover letter, product manager cover letter, how to address a cover letter, 10 best cover letter tips for 2023.
The primary objective of a cover letter is to communicate information to potential employers about why you are a good fit for the position you are seeking. Including a cover letter with your resume is more professional and suggests that you are very interested in working with the organization. However, a document that is casually thrown together sends the wrong message. Study this professional assistant store manager cover letter sample to get the job done right.
Professional Assistant Store Manager Cover Letter Sample
Assistant Store Manager Cover Letter Must-Haves
If you read through this professional assistant store manager cover letter sample, you will find that the tone is friendly but professional. Always check your cover letter carefully for typos, stay on topic, avoid information that is too personal, and do not go over one page in length. Be sure to include specific experiences and skills that will let the employer know that you understand what the job entails and that you have held similar positions in the past. Also, the employer will have access to your resume, so make sure that you do not simply restate the content of the document in letter form. Add new and interesting details to make yourself more personable, appeal to the company's culture, and expand upon your qualifications.
Best Action Verbs for an Assistant Store Manager Cover Letter
To make your cover letter strong like the professional assistant store manager cover letter sample above, pay attention to using solid action verbs such as coordinated, delegated, simplified, approved, directed, enhanced, executed, incorporated, planned, and streamlined.
Cover Letter Text
Dear Mrs. Wooley,
I found out about your job opening from one of your current employees. I am familiar with your product line and your store's mission statement, and I believe I am a good fit for this position. I have eight years of experience in retail sales and assistant manager responsibilities and would love to work with your company. As a retail worker and assistant manager, I coordinated schedules, delegated tasks, and analyzed sales data. In the store I worked in previously, I worked hard with the manager to revolutionize our inventory procedures and simplify the process. Your job posting focuses a great deal on friendliness and customer service, and I am confident in my ability to make customers feel welcome, manage complaints professionally, and represent the store in a positive light. I am ready to take on any challenge with a positive attitude and learn all I can about your company procedures and products. I am dedicated to being on time, working extra holiday hours, and trading schedules in order to foster flexibility. I have experience with collecting payment, stocking inventory, generating sales, and supporting staff. I am enthusiastic about the potential chance I have to work with your organization and look forward to speaking with you soon. Thank you for considering me.
Advertisement
Cookie settings
This site uses cookies to ensure you get the best experience on our website. To learn more visit our Privacy Policy
Retail Cover Letter Examples & Templates for 2023
I had an interview yesterday and the first thing they said on the phone was: "Wow! I love your cover letter." Patrick I love the variety of templates. Good job guys, keep up the good work! Dylan My previous cover letter was really weak and I used to spend hours adjusting it in Word. Now, I can introduce any changes within minutes. Absolutely wonderful! George
1. Retail Cover Letter Examples
Example #1: retail manager cover letter, example #1: retail manager cover letter—text sample, example #2: entry-level retail cover letter, example #2: entry-level retail cover letter—text sample, 2. how to write a top-shelf retail cover letter (template), 1. use a professional retail cover letter format, 2. present your contact information in the retail cover letter header , retail cover letter header , 3. identify the job you're applying for and introduce yourself, retail cover letter example: introduction, 4. show why you're the best candidate, sample retail cover letter: middle paragraph, 5. explain why you want to work there, retail cover letter example: your motivation, 6. make the sale: include a call to action, sample cover letter for retail: call to action & formal closing, was it interesting here are similar articles.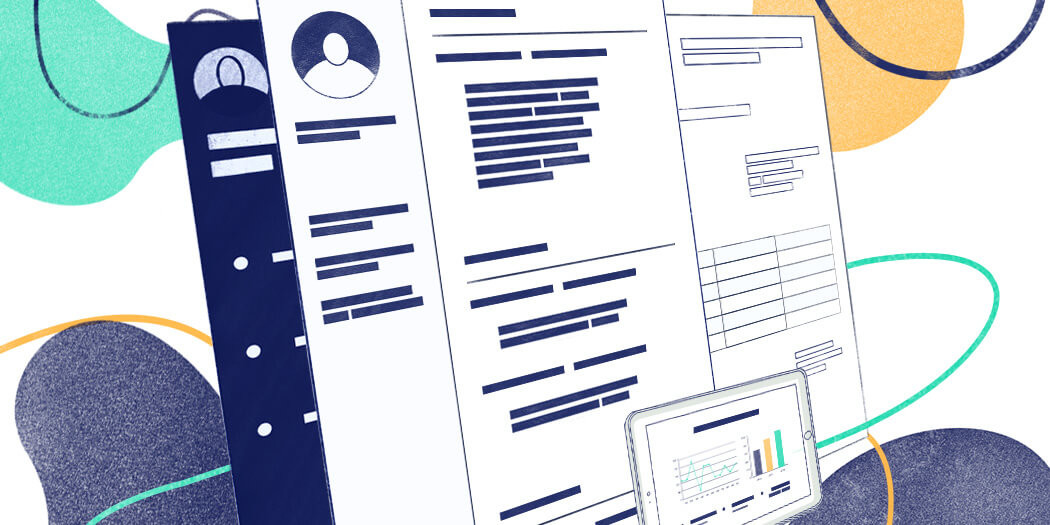 Customer Service Resume Examples With Skills for 2023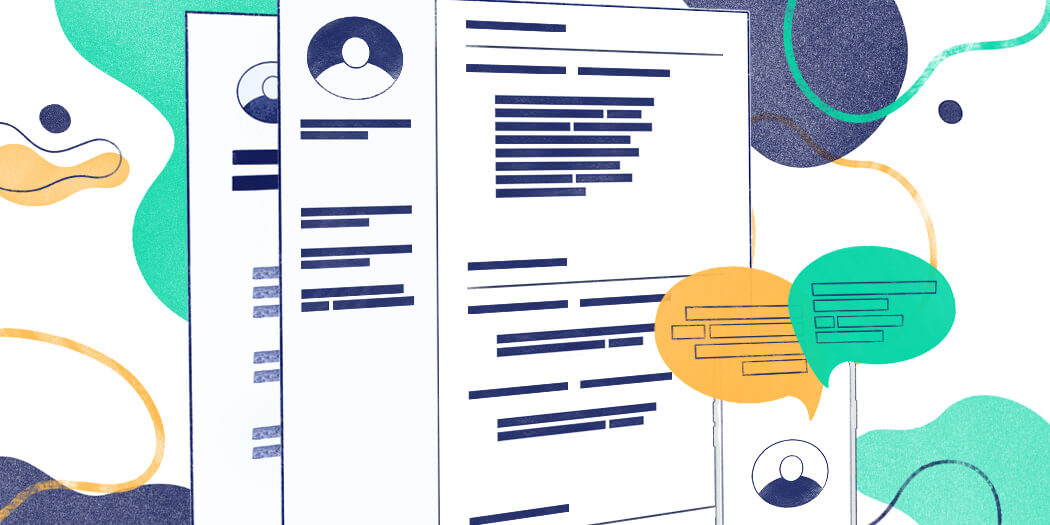 Customer Service Cover Letter Examples & Ready Templates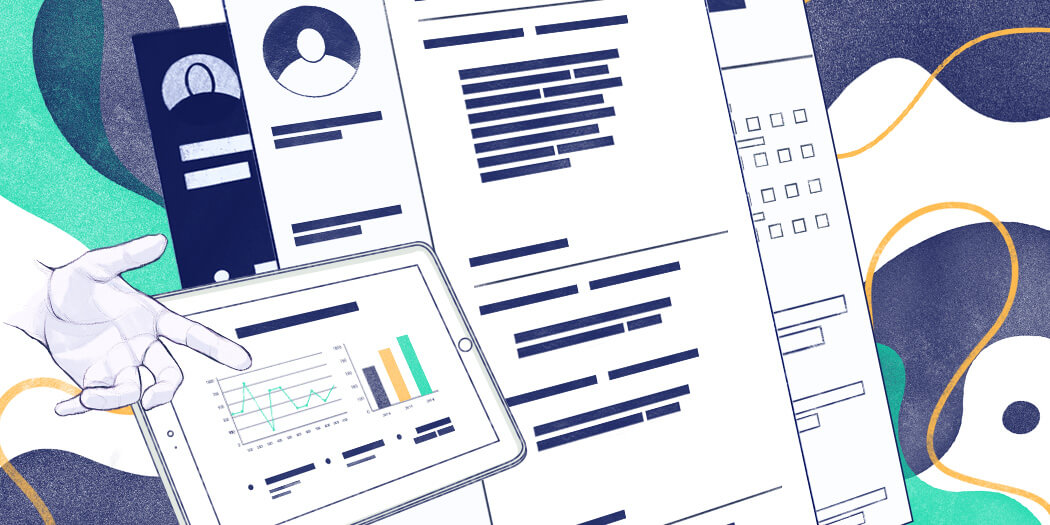 Sales Cover Letter Examples, Templates and Writing Tips
Retail Assistant Cover Letter Example + Tips
It is important to create the ideal resume, and a well-written cover letter can significantly increase your chances of getting an interview. It is your chance to expand on your resume and relate your industry-specific accomplishments in a way that emphasizes why you are the perfect fit for the job. Read this free retail assistant cover letter sample to see how to draft a compelling cover letter.
Dear Mr. Silverman,
I have six years of retail sales-related experience. In my current position as a retail assistant, I provide customer service to shoppers through the store, answer questions, and operate the register on a daily basis.
I am familiar with all aspects of the retail industry including merchandising and managing inventory. My outgoing personality establishes a level of comfort with customers and has led to my above average sales numbers. I am also highly creative and detail oriented.
I enjoy creating displays and assisting customers to assemble ensembles that work well for them. In past employee performance reviews, I have received consistent compliments for my expert people skills. I would love the opportunity to bring that expertise to the position of retail assistant at Landay Department Store.
I believe I am the perfect candidate for the position at your store. I welcome you to contact me for an interview. My resume is attached and includes my contact information. I thank you for your consideration and hope to speak with you soon.
How Our Cover Letter Builder Saves You Time
Job-specific examples
No matter what job you're applying for, we've got you covered. Our builder will provide job-related information and skills you can incorporate into your letter.
Step-by-step guidance
Our builder contains expert tips to help you feature the right content in your letter — every step of the way.
Easy customization for different jobs
Create and save as many versions of your cover letter as you want.
Complement your resume's look
Create a unified "look" for your job application by using our Resume Builder to create a resume that matches your cover letter's design.
Export in seconds
When you're done with your cover letter, download it to your computer as a PDF, plain text file, Word document, SVG, or JPEG.
Check out our 5-star reviews
What to include in a retail assistant cover letter.
Here are some helpful tips for creating the perfect cover letter. First, don't just restate what you list on your resume. Your cover letter is a chance to provide interesting and new information. Next, as you can see from the free retail assistant cover letter sample, limit your writing to a single page. Incorporate job description language, use details of your experience, address a specific person or company in the opening, and add a statement of appreciation in the conclusion.
Industry Specific Skills to Include
Whatever you do, tailor your cover letter to your target audience. This free retail assistant cover letter sample shows the advantage of combining skills with experiences. Here are a few skills that can be beneficial for retail assistants.
● Interpersonal skills: An outgoing, friendly personality is essential for retail assistants because the job requires nearly continuous interaction with customers. ● Customer service skills: Retail assistants must be responsive to the needs of consumers. You have to explain various product options and make appropriate recommendations. ● Math skills: You need the ability to calculate discounts, estimate price totals, and figure change for customers. ● Sales skills: As a retail assistant, you must be persuasive and clearly and effectively explain the advantages of purchasing the merchandise. ● Persistence: You should not be discouraged quickly and should begin each new sales attempt with a positive outlook.
Related Skills
Retail inventory management
Recovery efforts and assistance
Discovery process
Data backup and recovery systems
Discovery Education familiarity
Extended Coverage
Coverage assessments
Patient recovery assessments
[Beat type] coverage
Recovery planning
More Resume Examples for the Next Step in Your Retail Career
Retail Assistant Manager Resume
Bookstore Clerk Resume
Cashier Resume
Clothing Sales Associate Resume
Commercial Parts Pro Resume
Convenience Store Clerk Resume
District Manager Resume
Fine Watches Sales Specialist Resume
Retail Management Professional Resume
Retail Manager Resume
Retail Parts Pro Resume
Sales Associate Resume
Store Manager Resume
Walgreens Service Clerk Resume
More Cover letter Examples for the Next Step in Your Retail Career
Assistant Store Manager Cover Letter
Part Time Cashiers Cover Letter
Department Supervisor Cover Letter
District Manager Cover Letter
Parking Lot Associate Cover Letter
Regional Manager Cover Letter
Sales Supervisor Cover Letter
Shop Assistant Cover Letter
Store Manager Cover Letter
More Cv Examples for the Next Step in Your Retail Career
Commercial Store Manager CV
RESUME BUILDER
COVER LETTER BUILDER
Advertisement
CV summary examples and writing tips
If a great CV is the key to grabbing the hiring manager's attention, a good CV summary is your ticket to convince them to keep reading. So how do you make sure that your CV summary example optimises your chances of making it to the next round of your job application?
The summary for your CV is an insight into your professional achievements and what you might be like to work with. Both will ultimately determine whether or not you land the role. However, for now, all you have to focus on is drumming up enough intrigue for the hiring manager to invite you to an interview. In this blog post, we will cover the following:
What is a CV summary?
Tips on how to write a CV summary
Examples of a good CV summary
Your CV summary is the first paragraph of your CV. It is sometimes also called the professional summary or profile. As the name suggests, these are the three to four sentences that summarise your professional profile. Your goal is to capture the hiring manager's attention.
A good CV summary example builds a case from the outset as to why you are the best suited candidate for the job you are applying for. That's just one reason why your CV summary should be tweaked for each job application.
The objective of your CV summary is to convince the hiring manager to keep reading. Since the CV summary is the first thing they will see after your CV header, you can expect your CV summary to be used to assess how pertinent they think your profile is. A great CV summary example has the power to reel them in. On the other hand, a poorly written one could turn them off and result in your entire application being thrown in the "no" pile.
How to write a professional summary
You should prepare three to four phrases about your professional experience that correspond to the job you are applying to. If you are asking yourself "'does my CV need a summary?" then the short answer is yes. It is a non-negotiable expectation for most hiring managers.
One of the most important elements of writing a great CV is making sure that the hiring manager can quickly and easily digest its content. Part of that involves meeting their expectations when it comes to the structure of your CV. Not to mention, the CV summary is one of the only parts of your CV where you write in a freeform style. This is an opportunity to communicate aspects that you are unable to fit into the bullet points that make up much of a CV.
How do you introduce yourself in a CV summary?
Luckily for you, nobody is expecting you to condense your entire personality into this short space. Frame the writing of your CV summary instead as creating a snapshot of your professional profile. For instance, how does it correspond to the job vacancy at hand? Our top tips and CV summary examples below should get you started!  
What makes a good CV summary? 
As previously discussed, a great CV summary example should capture the attention of the hiring manager and convince them to read on. Think of this as your professional first impression. In order to get things started on the right foot, here are three things to include in your CV summary example:
Powerful use of language. Language is your top tool in persuading the hiring manager and painting a vivid picture of why you are the best candidate for the role in the limited space that you have.
Illustrate your value. There are some convincing tactics you can use to underline your professional worth in your CV summary example.
Strategise for the ATS. The Applicant Tracking System is the CV overlord that governs many aspects of how you will write yours.
Most excellent CV summaries will possess all of these qualities. However, a job-winning CV is a marathon and not a sprint. Remember to take into account how your CV delivers as a whole before you dot Is and cross the Ts on your CV summary. 
The next sections will expand on how to put these top three tips in practice. If you would like to see them in action, check out some of our CV summary examples in the corresponding section below:
Powerful use of language
Your best chance at capturing the hiring manager's attention is knowing how to frame your content in the right way. Language choice is a great tool to do this. So, make sure your CV summary example contains carefully considered word choice. This will give you the power to make the story you're building more precise and perhaps even match the tone of your potential employer. 
We recommend active verbs as a sure-fire way to make your writing even more engaging. For instance, instead of "changing the system database" you could say that you "optimised data storage". Rather than "writing sales reports" you "communicated financial data with stakeholders and successfully forecast future sales results"
There's no "I" in CV summary
The format of a CV summary usually does not include personal pronouns like "I". Simply write each phrase in short past tense statements. This can really help with the word count! Check out the CV summary examples below to see how it's done.
Illustrate your value
Proving yourself as a candidate worth hiring comes down to more than having the right skills. You should certainly mention those skills in your CV summary, but illustrating them will go a step further.
For instance, would you be more likely to hire the waitress who says they have "serving experience"? Or the one who writes about "successfully managing timely food service at large-scale events"? Communication is an important skill in any role. If you can show your role-specific skills while demonstrating how you articulate your ideas well, all the better.
Other ways to include some highlights of your profile include mentioning pertinent qualifications, impressive stats from your work, and other career achievements. Of course, always remember to make them relevant to the job role that you're applying for.
Strategise for the ATS
A multitude of organisations use Applicant Tracking Systems (ATS) to filter their job applications. This means that only the ones ranked as most relevant make it in front of the hiring manager. If you want to make sure that your CV isn't thrown out, you need to make sure the keywords that the ATS will be looking for are present.
In order to do this, you need to figure out which keywords the ATS is looking for. These are likely the most prevalent words in the job description. So make sure you read it carefully. Now you need to make sure these keywords are included throughout your CV. 
The presence of these keywords early in the document via your CV summary gives you a strategic advantage for human decisions as well as algorithmic ones. Not only is the CV summary a great spot to include keywords for the ATS, but once it's in front of the hiring manager they will know at a glance that your profile is pertinent.
CV summary examples
Now that you know what goes into a top CV summary example, let's see some in action. Your CV summary example will vary depending on your expertise, your level, and your industry. Here are a range of examples to get your communicative juices flowing. 
Teacher CV summary example
This teacher CV summary example demonstrates how to include highlights from your career. Plus, they've even managed to mention their most relevant qualification.
Qualified Science Teacher with experience teaching at a variety of schools and academies. Experienced in creating comprehensive curricula for KS3 and KS4. Passionate about engaging children of all abilities in the sciences and leading inter-departmental collaborations aimed at supporting students' academic, emotional, and social development.
Waitress CV summary example
Mentioning any professional accolades or awards you have can be a great way to stand out in your CV summary.
Professional and enthusiastic waitress with several years of experience serving food in busy dining establishments. Committed to adhering to health and safety standards, while serving as a helpful and positive team member. Awarded for motivated attitude and the ability to multitask and work well under pressure.
Sales assistant CV summary example
This sales assistant CV summary proves that both creative language choice and some evidence of your past successes can be worked into your CV summary in a natural way.
Attentive and dedicated sales assistant with 8 years of experience in retail companies. Positive and friendly individual with a passion for ensuring customers receive the highest quality of customer service. Strong communication skills with the ability to upsell products and deliver an outstanding service that keeps customers returning time and again. Seeking role within a company that values their employees and offers a challenging but progressive environment.
Accountant CV summary example
In certain roles your qualifications will be more important than others and should be highlighted early on in your CV summary example. This accountant CV summary example makes sure it's the first thing that is mentioned.
Qualified, and experienced accountant who has also led a team of 5 accounts assistants. Highly motivated individual, with experience in preparation of monthly journals, and balance sheet reconciliations. A dedicated leader seeking new role in challenging, high paced environment.
Office manager CV summary example
In this office manager CV summary example you can see how evidence of skills and inclusion of keywords can be done at the same time. This is a great way to save on the precious word count in your CV summary example. 
Dedicated Office Manager with a proven history of ensuring streamlined operations. Strong organisational talents, able to co-ordinate day-to-day employment and business processes, including payroll, communications, reporting, and supply maintenance. Keen talent for fostering efficient, effective work environments.
Key takeaways
A good CV summary is a key expectation of a hiring manager when they read your application.
Active verbs are a great way to capture your reader's attention.
If you're looking for ways to communicate your professional value quickly, statistics and top achievements are your best friend.
Make most of the freeform format of a CV summary while addressing the requirements of your desired job role.
You control your data
We use cookies to tailor the experience of creating resumes and cover letters. For these reasons, we may share your usage data with third parties. You can find more information about how we use cookies on our Cookies Policy . If you would like to set your cookies preferences, click the Settings button below. To accept all cookies, click Accept.
Cookie settings
Click on the types of cookies below to learn more about them and customize your experience on our Site. You may freely give, refuse or withdraw your consent. Keep in mind that disabling cookies may affect your experience on the Site. For more information, please visit our Cookies Policy and Privacy Policy .
Choose type of cookies to accept
These cookies allow us to analyze our performance to offer you a better experience of creating resumes and cover letters. Analytics related cookies used on our Site are not used by Us for the purpose of identifying who you are or to send you targeted advertising. For example, we may use cookies/tracking technologies for analytics related purposes to determine the number of visitors to our Site, identify how visitors move around the Site and, in particular, which pages they visit. This allows us to improve our Site and our services.
These cookies give you access to a customized experience of our products. Personalization cookies are also used to deliver content, including ads, relevant to your interests on our Site and third-party sites based on how you interact with our advertisements or content as well as track the content you access (including video viewing). We may also collect password information from you when you log in, as well as computer and/or connection information. During some visits, we may use software tools to measure and collect session information, including page response times, download errors, time spent on certain pages and page interaction information.
These cookies are placed by third-party companies to deliver targeted content based on relevant topics that are of interest to you. And allow you to better interact with social media platforms such as Facebook.
These cookies are essential for the Site's performance and for you to be able to use its features. For example, essential cookies include: cookies dropped to provide the service, maintain your account, provide builder access, payment pages, create IDs for your documents and store your consents.
To see a detailed list of cookies, click here .
This site uses cookies to ensure you get the best experience on our website. To learn more visit our Privacy Policy

Retail Cover Letter Examples for 2023 (Any Experience Level)
As seen in:
You're about to write the perfect retail cover letter . First, though:
After weeks of searching, you've found the retail job of your big box dreams.
You thrive off the energy, customizing end caps to planogram spec, and working around the products you know and love.
This job feels ready-to-wear!
You've made a retail resume that feels right… But so have dozens of candidates applying for the same retail job.
Don't stress.
Most of them will fail to write a perfect retail cover letter. They won't even write a bad one.
That's why your chances are looking way better than theirs!
This retail cover letter guide will show you:
Perfect cover letter examples better than 9 out of 10 other cover letters.
How to write a retail cover letter that will land you more interviews.
Tips and examples of how to grab the recruiter's attention on a store cover letter.
How to sell your candidacy on a cover letter for retail sales to get any store job you want.
Want to write your cover letter fast? Use our cover letter builder. Choose from 20+ professional cover letter templates that match your resume. See actionable examples and get expert tips along the way.
Create your cover letter now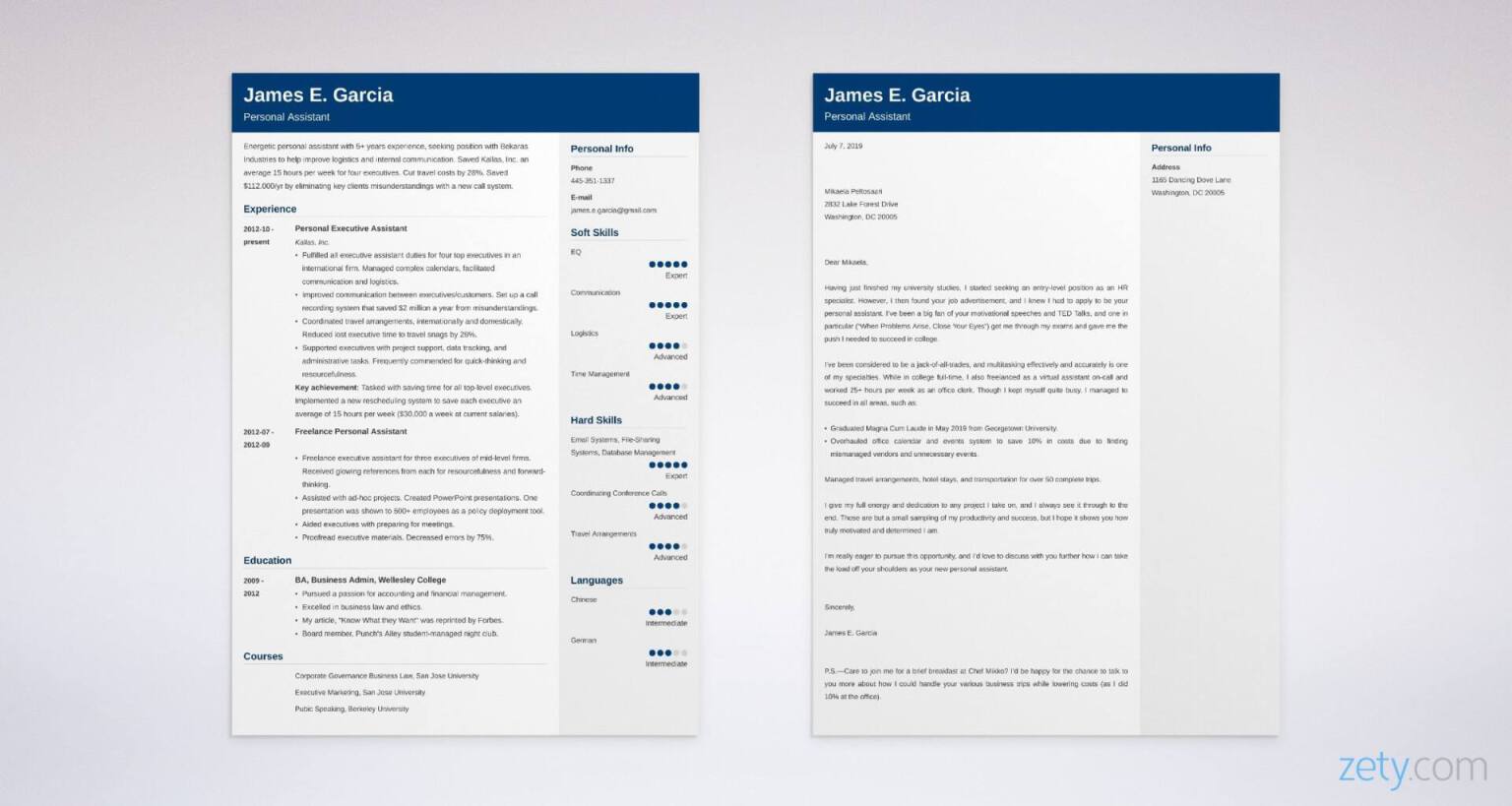 Sample cover letter for a resume— See more cover letter examples and create your cover letter here .
Don't miss out on exclusive stories that will supercharge your career!
Get a weekly dose of inspiration delivered to your inbox
Similar articles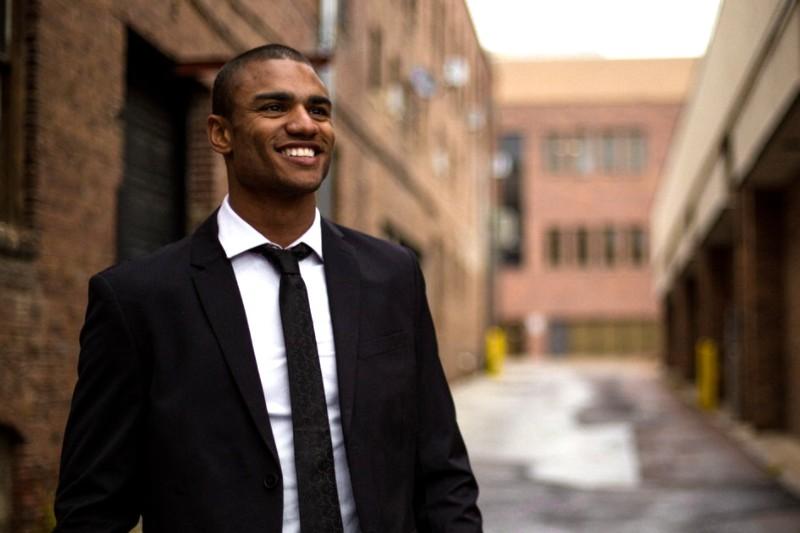 30+ Best Job Search Engines & Boards for Finding a Job 2023
List of top job search sites: online boards, search engines, and employment websites plus 15 niche alternatives. With expert advice on finding a job fast.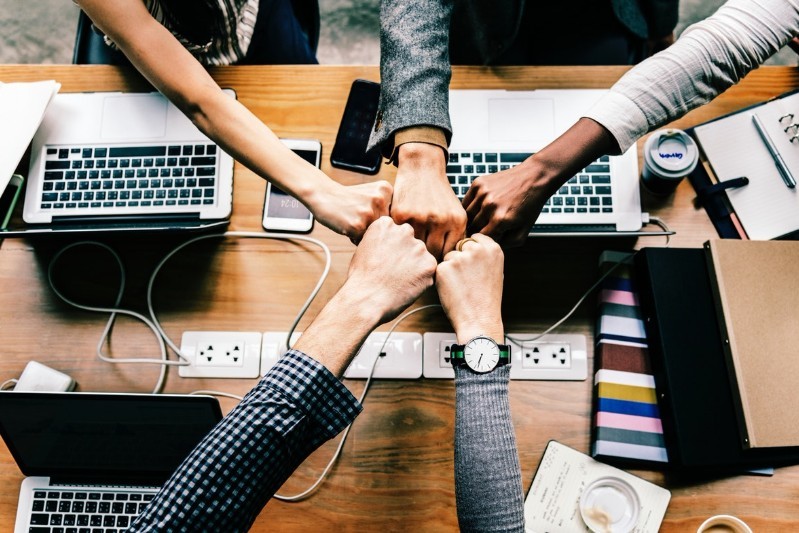 200+ Sales Statistics [Cold Calling, Follow-up, Closing Rates]
200 essential sales statistics sales pros must know in 2022. Gauge your competition, see what the industry benchmarks are, and more.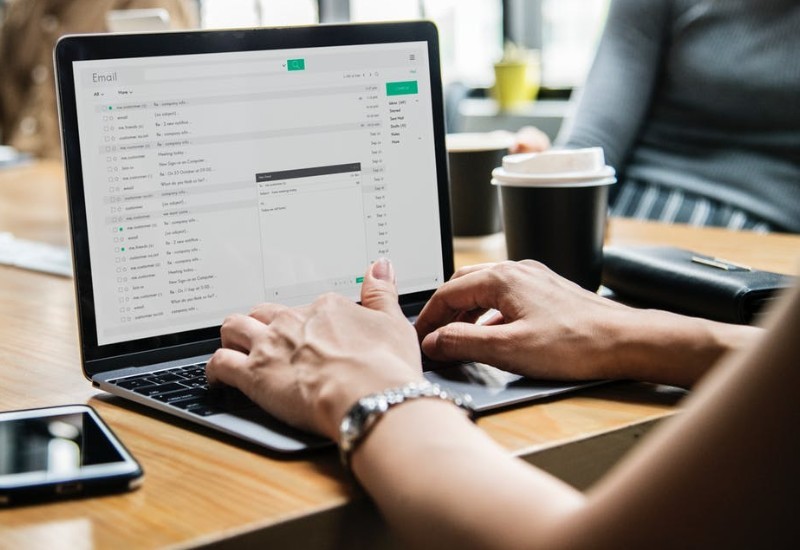 How to Email a Cover Letter: Samples, Format & Subject Line
Applying for a job via email? You need a perfect email cover letter (No, copy-pasting your regular cover letter will NOT do.) Check out this guide to see an email cover letter sample that gets jobs. Plus, you'll get an email cover letter template you can adjust and use, tons of expert advice, and actionable cover letter tips.
Skip to main content
Skip to primary sidebar
Skip to footer
Resume Genius
The World's Smartest Resume Builder
Home Resume Examples Retail Manager Resume
Retail Manager Resume Examples
September 19, 2022 | By the Resume Genius Team | Reviewed by Conrad Benz
Need help selling yourself on your retail manager resume? Below are free downloadable retail manager resume samples and four expert writing tips .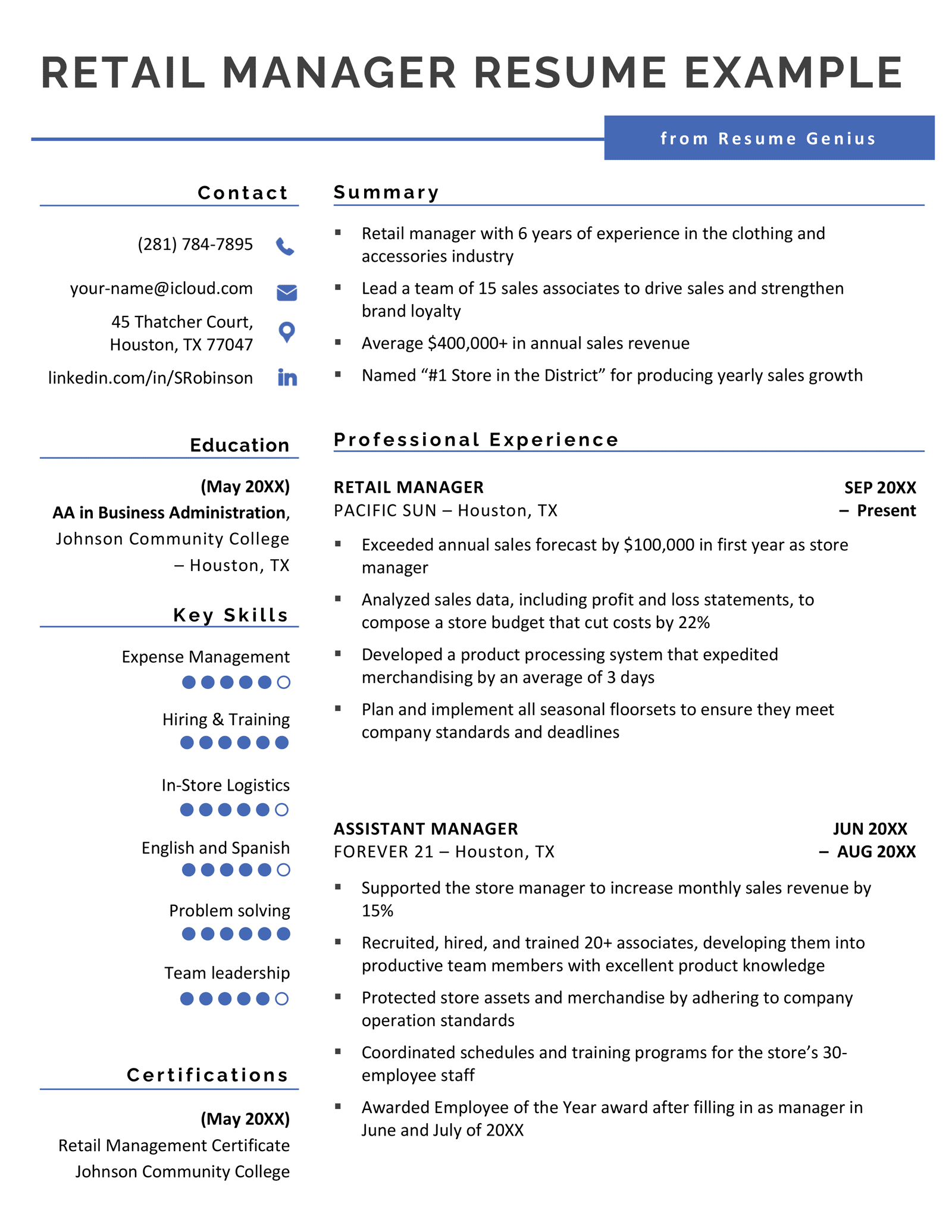 If you'd prefer a different type of resume template , we provide many on our website (all for free).
Additional Examples Similar to a Retail Manager Resume
Sales Manager Resume
Assistant manager resume, marketing manager resume, retail manager resume template (text format).
Are you sure you've chosen the resume format best suited to get you the job ?
Retail manager with 6 years of experience in the clothing and accessories industry
Lead a team of 15 sales associates to drive sales and strengthen brand loyalty
Average $400,000+ in annual sales revenue
Named "#1 Store in the District" for producing yearly sales growth
Professional Experience
Pacific sunwear.
Retail Manager, Houston, TX, 2020–present
Exceeded annual sales forecast by $100,000 in first year as store manager
Analyze sales data, including profit and loss statements, to compose a store budget that cuts costs by 22%
Developed a product processing system that expedited merchandising by an average of 3 days
Plan and implement all seasonal floorsets to ensure they meet company standards and deadlines
Assistant Manager, Houston, TX, 2016–2020
Supported the store manager to increase monthly sales revenue by 15%
Recruited, hired, and trained 20+ associates, developing them into productive team members with excellent product knowledge
Protected store assets and merchandise by adhering to company operation standards
Coordinated schedules and training programs for the store's 30-employee staff
Awarded Employee of the Year award after filling in as manager in June and July of 2019
Johnson Community College
AA in Business Administration
Houston, TX, 2016
Expense management
Hiring & training
Fluent in English & Spanish
Problem solving
Team leadership
Certifications
Retail Management Certificate
How to Write a Great Retail Manager Resume
Learning how to put together a resume for the specific job(s) you want will help you land more interviews.
Retail managers are experts at making sure the store they're in charge of runs smoothly while overseeing the hiring, training, and supervising of store employees. On top of being experts at budgeting and inventory tracking, they must also demonstrate exceptional interpersonal skills to attract more customers, handle complaints, and increase profit.
To get offered a management position, you'll need a resume that shows you have the competence, diligence, and business savviness required to succeed.
Here are our four most important tips for writing a retail manager resume that sells your qualifications.
1. Craft a compelling and targeted resume summary of qualifications
Your resume's summary of qualifications , a bulleted list of your most relevant career achievements, is the first thing that a hiring manager notices about your resume because it's right at the top and acts as its introduction.
Make sure that your summary of qualifications is packed with specific achievements that will impress your target employer. To do that:
read the job description and identify the employer's main requirements
research the company's website and social media presence to get further context
list your most job-relevant skills and accomplishments, using hard numbers and examples to show the hiring manager what results you can achieve
This is an example of a summary of qualifications written to stand out at the top of a retail manager's resume, featuring keywords from the job ad :
•  Retail manager with 6 years of experience in the clothing and accessories industry
•  Lead a team of 15 sales associates to drive sales and strengthen brand loyalty
•  Average $400,000+ in annual sales revenue
•  Named "#1 Store in the District" for producing yearly sales growth
For freshly trained retail managers
While many retail managers possess a Bachelor's or an Associate's in Business Administration or Marketing, some choose to go through on-the-job training with a high school diploma or GED to access entry-level positions.
If you don't have formal education, but you gained retail experience through on-the-job training, you'll need to show exactly how you're qualified for the position. Here's an example of how you can demonstrate your experience through training in a resume objective.
Professional assistant manager with a successful track record of increasing monthly sales by 15% and decreasing costs by 22%. Looking to leverage my strong communication and customer service skills acquired through intensive, hands-on training in retail management to further my career by driving sales and boosting customer satisfaction.
2. Highlight your retail sales strengths in your skills section
Your resume's skills section is the place to show the hiring manager the job-related hard skills and soft skills that make you a great retail sales manager.
For instance, problem solving and leadership are two crucial qualities for retail management. You should definitely add them to your skills section if you have them.
Also, you should tailor your skills section to the specific job you're applying to. Learn about the place you're hoping to work and list any skills that will give you an advantage there.
For example, if you speak a foreign language and are applying to work in a retail location popular with overseas tourists, list your foreign language skills .
Here are more good hard and soft skills to list on your retail manager resume:
Point of sale (POS) systems
Accounting skills
Conflict resolution
Communication skills
Organizational skills
Marketing skills
Physical fitness & energy
Scheduling & planning
Health & safety protocols
3. Work your OJT experience into your resume experience section
If your only retail experience is from your on-the-job training, there's no need for an additional resume section.
You can include your OJT experience in your work experience section as a regular entry by focusing on the specific tasks and responsibilities you were given during your training. This will help show hiring managers that you have the skills and experience necessary to succeed in a retail manager role.
Hiring managers are more interested in how you were able to contribute to the team and the business' success.
4. Showcase your quantifiable achievements
Employers look for new retail management hires with the right experience to look after their business. But don't just list your daily tasks like most applicants will.
Instead, provide data and concrete examples of your achievements in your previous roles to help your resume stand out. We call this quantifying your experience, and doing so is important because it assures your target company you can deliver as a retail sales manager.
Here's an example of how quantifying your achievements can immediately boost your experience:
@resumegenius Don't downplay your skills when writing your retail resume! Even small achievements can be expanded upon🏆 #resumetok #retailresume #careeradvice #jobtips ♬ original sound – Resume Genius
Examples of hard numbers you can put on your retail resume include:
amounts of money
numbers of retail sales associates supervised or trained
store traffic numbers
customer satisfaction rates
percentages of time saved or profits increased
Look at these example bullet points from a resume work experience section that's quantified with a dollar amount and a percentage decrease :

Providing specific numbers makes your past achievements more believable than if you write something vague like, "Exceeded annual sales forecast in the first year as store manager."
Additional Retail Manager Resumes, Cover Letters, & CVs:
Cashier Resume
Grocery Store Cashier Resume
Retail Sales Associate Resume
Walmart Resume
Cover Letters:
Cashier Cover Letter
Grocery Store Cashier Cover Letter
Retail Manager Cover Letter
Retail Sales Associate Cover Letter
Store Manager Cover Letter
Click to rate this article
Related Articles
12+ Manager Resume Examples & Writing Tips
August 21, 2022 | By Conrad Benz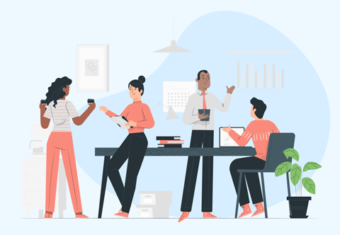 Management Skills: Definition, List & Examples
April 26, 2022 | By Nick Herschel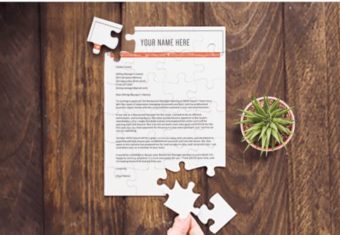 How to Write a Cover Letter for a Job
December 22, 2022 | By Ida Pettersson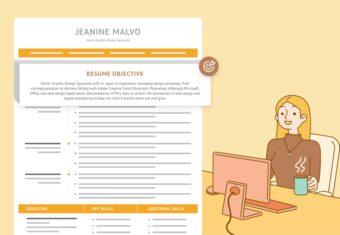 54+ Resume Objective Examples & Writing Help
October 20, 2022 | By Aaron Case, CPRW
How to Make a Resume for a Job in 2023
February 3, 2023 | By Conrad Benz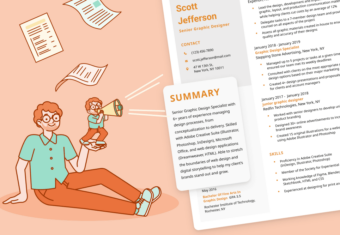 45+ Resume Summary Examples (& How to Write)
January 27, 2022 | By Conrad Benz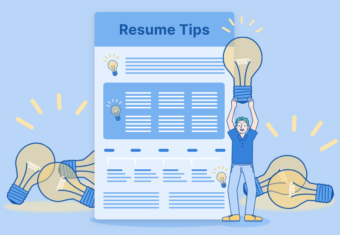 30+ Best Resume Tips to Help You Land a Job
August 18, 2022 | By Conrad Benz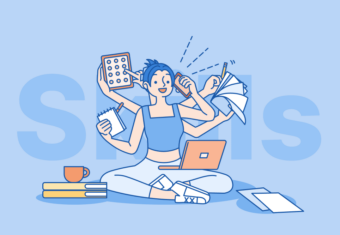 112+ Job Skills for Your Resume: List & Examples
December 21, 2022 | By Corissa Peterson
Resume Tools
Resume Builder
Resume Templates
Resume Examples
How to Make a Resume
Resume Format
Resume Summary Generator
Resume Help
Cover Letter Tools
Cover Letter Builder
Cover Letter Templates
Cover Letter Examples
How to Write a Cover Letter
Cover Letter Format
Cover Letter Help
What Is a CV?
How to Write a CV
CV Templates
CV Examples
Career Tools
Thank You Note Samples & Templates
Resignation Letter Samples
Letter of Recommendation Templates
Business Letter Formats
Career Advice
Forgot Password
Terms & Conditions
Privacy Policy
Accessibility
© 2023, Sonaga Tech Limited. All rights reserved
ResumeGenius.com is owned and operated by Sonaga Tech Limited, Hamilton, Zweigniederlassung Luzern with offices in Luzern Switzerland.