International Women's Day
News & Articles
Inspirational Interviews
Health & Wellbeing
Career Advice
Menopause Support
Workplace Discrimination Help
Women's Networks
Volunteering
Podcasts, Books & Publications
Events calendar
WeAreVirtual webinars
Playback webinars
Trailblazers
Rising Stars
TechWomen100
WEARETECHWOMEN
GENDER NETWORKS
Why work at Baringa?
Established in the UK in 2000, Baringa has over 400 employees helping clients across the UK, Europe, US and South Africa implement new, or optimise existing, business capabilities relating to people, processes and technology. Baringa has gained the reputation it has through our deep industry knowledge, excellent people and genuine partnering approach. The company continues to evolve to meet the demands of clients and to encourage the best consultants to join us. We appreciate that our reputation is hard won but easy to lose, so every project and every person at Baringa is business critical, and we only take on work where we are confident we can deliver exemplary results.
What makes Baringa such a special place to work?
We believe that we're a great place to work – but it's not just us that says so…. Baringa has been ranked in the Top 10 for Great Places to Work for Medium-Sized Companies for the last eight years, named the Energy Risk Consultancy Firm of the Year for the third consecutive year, Winner of the Commodity Business Awards' Market Policy and Advisory 2012, 2013 and 2014 and National Business Awards' Employer of the Year 2012.
Part of what makes Baringa so unique is our company culture, we've worked hard to create a stimulating and rewarding environment for our people, putting them at the very heart of our strategy. Bur rather than try and quantify why Baringa is such a great place to work in words for you, why not watch our video
How do you embrace Diversity at Baringa?
Our company-wide Balance Baringa initiative provides a powerful lens on everything we do across our People and Culture Strategy. It aims to improve how we support our people irrespective of background; leading initiatives to strengthen and diversify our talent, leadership and culture at all levels.
Baringa recognises and encourages diversity across gender, ethnicity, religion, sexual preference, personality, health, and culture and socio-economic background. In short, we put our balance agenda at the heart of what we do, recognising the different needs of our people and in doing so ensure Baringa is a place for people to thrive and grow.
Do you have an internal women's network at Baringa?
Balance Baringa is an umbrella initiative that includes an active women's network (open to both male and female employees). This community is currently focused on recruiting, developing and retaining top female talent through the pipeline, regularly meeting to share thought leadership and discuss a focused programme of supporting work.
What can a potential candidate expect during the interviewing process?
At Baringa, our aim is to recruit the best. We want people who are highly motivated and well-rounded. People who have an entrepreneurial spirit and who want to help to make a difference to the business. People who are committed and passionate about providing a first-class client service. People who want to work collaboratively with the rest of the Baringa family!
Our interview process is conducted over three stages with consultants from the relevant business unit as follows:
First Interview – Candidates are matched to specific interviewers depending on their background to ensure we have an accurate understanding of their experience. We focus on ensuring we give candidates the opportunity to shine – there are no pre-set questions, instead we focus on getting to really understand the candidate, their experience and giving them more insight into Baringa. It is a 50% assessment of the candidate and a 50% insight to life at Baringa
In between the first and second interview candidates are provided with detailed feedback to give them an understanding of what went well and what we are going to focus on in the next interview, thereby giving the candidate ample time to prepare to present themselves in the best possible light.
Case Study Interview – At this stage the Candidate is given a Case Study designed to assess their technical capabilities related to the business unit they are applying to join. Candidates have 1 hr to prepare, with a further hour to present back and answer a series of questions.
Final Interview – Usually held on the same day as the Case Study, the Candidate will have their final interview with a Partner from the relevant Business Unit.
All candidates are offered an optional peer to peer meetings and additional informal meetings as part of the recruitment process. Through these informal meetings we try to put you in touch with someone in the firm that is either at a similar level to the role you're applying for and/or someone with a similar background e.g. you might be making the move from industry to consulting and want to talk to someone who has done the same at Baringa. Or perhaps you're coming back into the workplace following maternity leave and want to meet other mums in the firm who are in the same position.
We'll set up as many of these informal sessions as you need to feel like you understand your role, our culture and Baringa's broader support network. We always stress to candidates that these sessions aren't part of the formal assessment process and are simply for your benefit in determining whether Baringa is a good fit for you.
What do you look for in a potential candidate?
Baringa are always looking for well-rounded, fun people with strong academic, professional and personal skills. We like highly-motivated people who work collaboratively and thrive in being part of our team.
Our market leading growth combined with our expansion plans, mean that we can continue to offer our employees the progression, flexibility, development, and a diverse range of client engagements.
For more information, visit our Career page: http://www.baringa.com/careers/
What benefits or reward programmes do you provide for employees? (eg Maternity, Bonus schemes)
Baringa offers a range of benefits including:
Private medical and travel insurance
26 weeks of 100% paid maternity leave
Emergency family/childcare
Webinars, coaching, online tools
'Back to work without a bump' coaching
Childcare vouchers
Life insurance and income protection
Transparent bonus scheme based on personal and company performance
An out-of-town uplift to basic salary for those working away for a sustained period of time
Employer contribution of 3% of base salary to pension scheme
Performance based progress
Focused training and development to meet your personal career ambitions
Do you provide training for your staff?
At Baringa we recognise that people are our greatest asset. We place a huge focus on developing our people and invest heavily in providing a wide range of training and development programmes to help individuals build their own career paths.
We take pride in on-the-job training, which is critical to an individual's ability to develop in their role. Baringa also runs a host of tailored internal training courses, such as Presentation Skills, Personal Impact & Executive Presence and Negotiation Skills, as well as 101 industry focused courses and a range of external certifications including PRINCE2, MSP and ISEB.
To ensure that our future leaders achieve their full potential, Baringa employs a dual-pronged approach for more senior members of staff. For Directors, we set up a Development Executive where the Senior Partners team with HR professionals to deliver training and support for this group. Senior Managers, in addition to training, are provided an advisor outside their own Business Unit to build their profile, share insight and learn best practice. Baringa's internally-developed Leadership Development Programme (LDP) is also a key vehicle to help our future leaders achieve their full potential and provides our senior members training on leadership challenges, winning business and coaching excellence.
Tell us a little about your values and how these are evidenced in working practice?
The Baringa Core Values are defined by everyone in our company to capture what continues to make us unique. We try to exhibit these values in everything we do, whether it is interacting internally, with clients or third parties.
Passion – Our people show a real desire to make a difference. We care about the outcome and show unrivalled energy and determination to make every project a success.
Quality – We are always raising the standard and our aim is to ensure the projects we work on are interesting to our staff and beneficial to the development of Baringa
Ownership – It's the lack of restrictions on ideas and hierarchical boundaries which distinguishes us from many of the bigger firms. We foster a sense of ownership throughout the company for all aspects of what we do, from the long term company strategy to the day to day operations.
Integrity – Our aim is to communicate openly and honestly both within the company and to our clients. We adhere to the highest professional standards and also to the highest levels of respect for each other's personal lives.
Collaboration – The strength of trust, friendship and teamwork between everyone at Baringa, irrespective of position in the company, is something which defines us as a company. We have become trusted advisors to key players in the industries we operate in through having the best people who can integrate seamlessly with their own staff into effective project teams.
What is your approach to flexible working?
Whilst we know that a consulting environment can be very demanding, Baringa recognises the value of enabling and supporting flexible working practices – including both formal and informal ad-hoc working arrangements.
Flexible working is open to everyone at the firm, with all requests considered on a case-by-case basis. Working patterns range from a job share/split, to 3-4 days per week including working from home to ease child care considerations or pursue personal ambitions.
Baringa is open and honest with clients regarding our approach to flexible working. As part of our staffing process where we assign consultants to clients and projects, we listen to the individual and try to match them to the right role. This can be on the basis of career development opportunities, family responsibilities (e.g. not assigning staff with young families to clients that require staying away from home), or other personal commitments.
Are there any statistics that you are particularly proud off, eg number of women on your board, attrition rates, number of awards won?
Great Place to Work Institute's "Best Workplaces Programme" – Top 10 Spot for 8 th Year Running
61% of all females have been promoted in the last 18-24 months, compared with 40% of the male counterparts
Attrition stats have averaged between 5-8% in recent years (compared to the 20-25% industry average)
Upcoming Events
Related Posts
Job of the week: Analyst – Consultancy | Farsight Consulting
Vacancy of the Week: Consumer Products and Retail Opportunities | London
Consultancy Vacancy: Corporate Financial Controller | London
Top Vacancy: Management Consultant | PA Group | London
Putting People First
We hand-pick Baringa people that are right for each client, and work with one another's best interests at heart. We hire people who are experts and share our principles and culture. IQ in abundance, matched by EQ.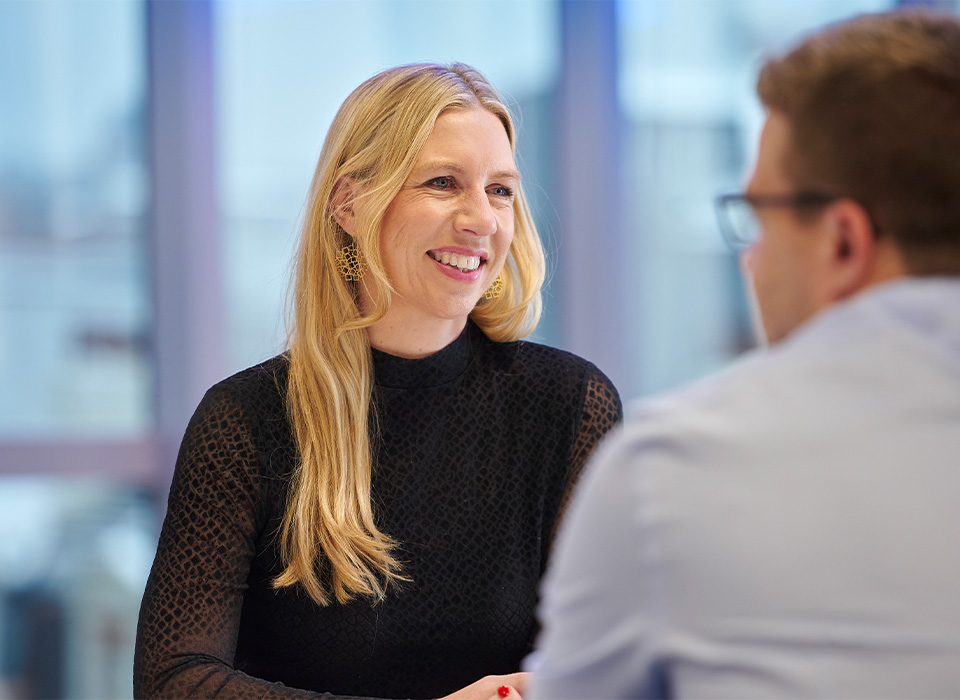 Creating Impact that Lasts
Our experts collaborate to get to know what makes our clients and their businesses tick. For impact lasting long after we leave.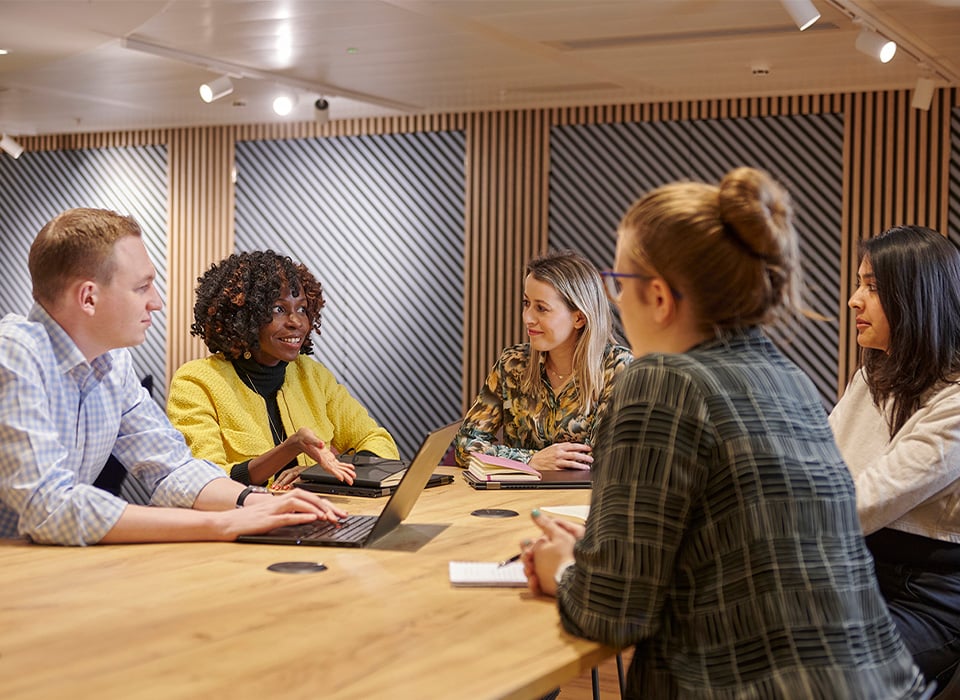 Proud to be a Certified B Corporation®
A B Corp™ certification means that we've been independently verified as using business as a force for good – proving we meet high standards of social and environmental performance and transparency.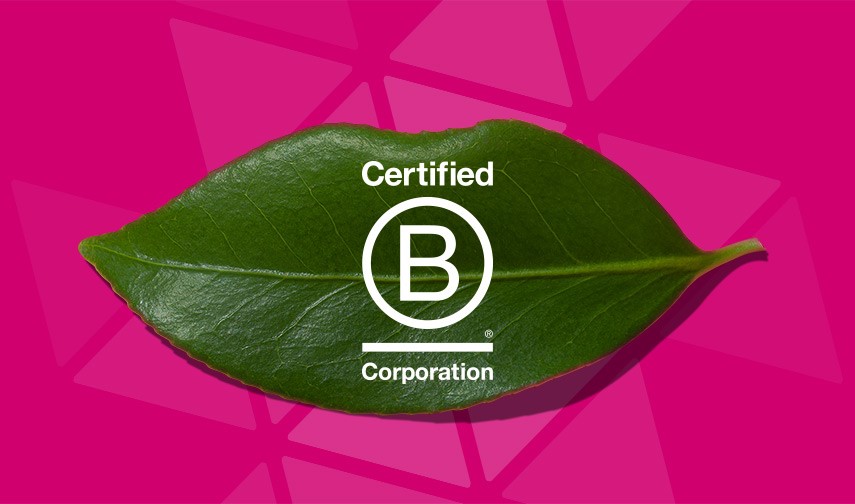 Our Insights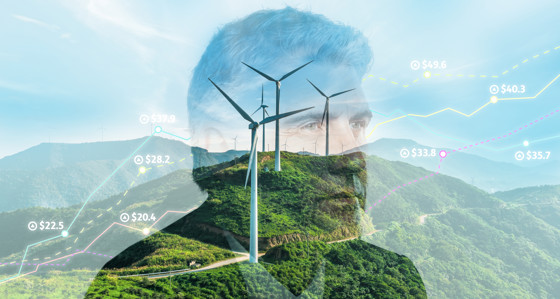 Low Carbon Capital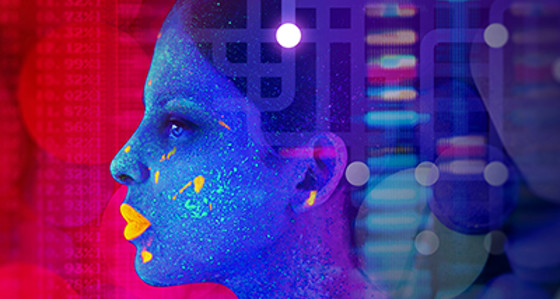 Patient-Centric Biopharma Transformation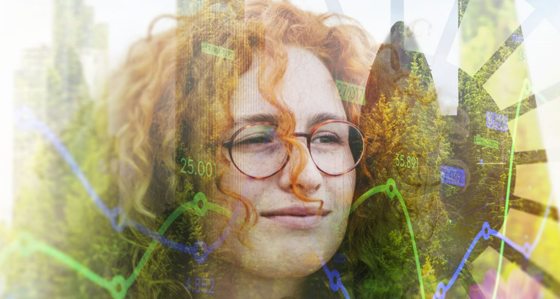 Climate Change and Sustainability in Financial Services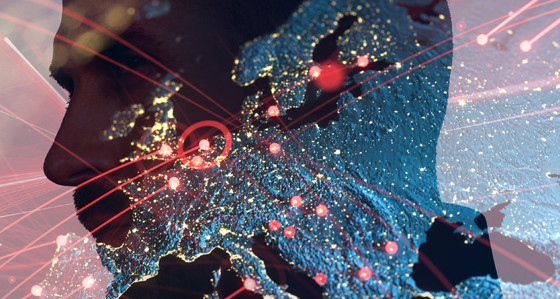 Security - an increasing challenge for the telco industry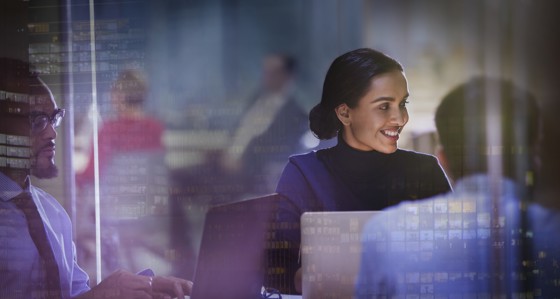 Blockchain opportunities for treasury – disruptive solutions or additional risks?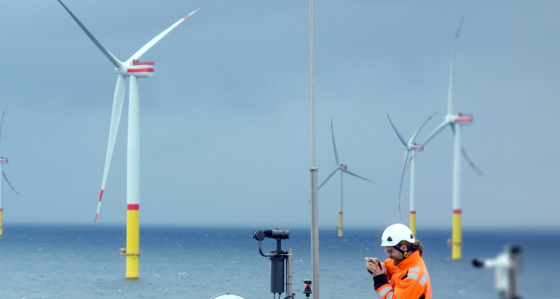 US offshore wind – what to expect for the year ahead
Essentials for Consumer Duty implementation
How Baringa supported medical research charity LifeArc with its transformation
Leading the charge to a digital future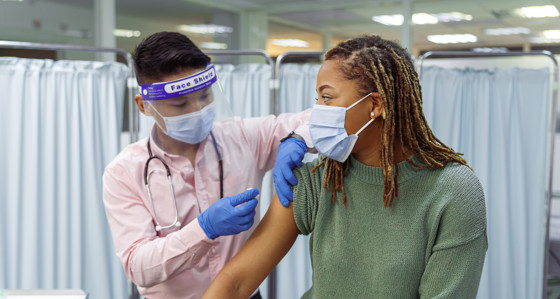 We designed the NHS Covid vaccine supply chain, putting patients at its centre
Join an award-winning place to work

Explore Industries
Explore capabilities.
Find out what we can do for you...

Starting case interviews preparation
Hello! I would like to start preparing for case interviews, I have already bought 3 books (Case interview secrets by Victor Cheng, Case in Point by Cosentino and Interview math by Lewis Lin) but I still feel that I don't know how to prepare in a good way because those books are or too theoretical or way too practical without a generic expaination.
So, how can I improve? May someone suggest another book or website which can give me a sufficient preparation? Thanks!
Overview of answers
Date ascending
Date descending
Hi Anonymous,
There is already good "content" advice on how to prepare for interviews. Looking at this question more from a "process" point of view and assuming that the candidates starts his prep in due time, this is what worked for most of my coaching candidates (I see you already did the first steps of those!):
Starting off with basic case interview books like Marc Cosentino's "Case in Point" or Victor Cheng's "Case Interview Secrets"
At the same time watching Victor Cheng's youtube videos
Getting a professional case interview coaching, like here on PrepLoungequite early in the process, as a professional case interview coach will help you get things right immediately, so that you can focus on your weak spots and at the same time reinforce your positive habits during your further prep
Start having interactive mock interviews with peers, which you can find in masses also on PrepLounge - there is a strong correlation between number of interactive cases solved and interview success; I occasionally also do professional case interview coachings myself (Case Interview Coaching)
Once you feel you make progress in your case interview performance, start having some professional coaching sessions again to get some real-life benchmark and feedback for further improvement; what works best is approx. 1 professional coaching per week as there is enough time to improve weak spots with peer mock interviews until the next coaching, and at the same time this timeframe is short enough so that you keep up with you prep and do not lose track
Once you start feeling comfortable with solving cases in general, focus on being as structured as possible in every sentence you say and every answer you give ("ABS - always be structured"). For this, I wrote a distinct book with the most important frameworks and business concepts for case interviews (you can find it at http://cif.consulting-case-interviews.com/). This book not only gives you a short description and basic idea of the frameworks and concepts, but also a step-by-step guide on how to actually use and implement them (you would be surprised how many candidates don't have a clue about that!).
As soon as you master the case interview basics, start preparing the behavioural part of the interviews; this is especially important for McKinsey as this is the part where most candidates really fail. Recently I have added a blog with free expert advice on the McKinsey PEI where I am sharing some answers on the most common PEI questions that I receive from candidates (https://pei.consulting-case-interviews.com/blog/); I also wrote a distinct ebook for "The Ultimate McKinsey PEI Prep" (https://pei.consulting-case-interviews.com/).
If time permits, read some general books about consulting to get a good understanding how the industry works, like "The Firm" by Duff McDonald, "Managing the Professional Service Firm" by David Maister and "The McKinsey Way" by Ethan Rasiel
Hope that helps - if so, please give it a thumbs-up with the green upvote button below!
I recommend the following approach:
1) Start with "Case in point" book - you can download this book for free everywhere. It's not the best guide on how you should approach the cases, however, it will give you the basic understanding.
2) Start practicing cases with partners here or find them locally. !!! Find experienced partners or coaches who can provide a good feedback!!!
3) Purchase and read Viktor Cheng Book (Amazon Kindle store) and listen to LOMS (his website). I recommend to reread the book and listen to LOMS every 15 cases. Every time, having more experience, you'll be finding something new.
4) Practice fast math
Learn how to multiply double digit numbers (https://www.youtube.com/watch?v=6ndkkPZYJHo)
Learn the division table up to 1/11 (i.e. 5/6 = 83.3)
Learn how to work with zeros (Hint: 4000000 = 4*10ˆ6)
Use math tools (Mimir math for iOS), Math tool on Viktor Cheng website to practice
5) Below you can find a list of the most common case types and some high-level recommendations on structuring:
Market sizing - structuring from the supply or demand side. Structuring using a formula or using an issue tree
Profitability - basic profitability framework. Remember about different revenue streams and product mix
Market context cases (Market Entry, New product, Acquisition, etc). Always start with the big picture "market". Finish with something specific to the case (e.g. How to enter?"). Structure it as if you are defining the work streams for the real project.
Operational math problem (e.g. Should we increase the speed of an elevator or just buy a second one? How should we reduce the queues? Etc.) - Structuring as a process / value chain, with inflows, operations, and outflows
Cost cutting - I provided the recommendations on structuring it here: https://www.preplounge.com/en/consulting-forum/operations-cases-mck-1105#a2134
Valuation - Purely financial structure with cash flows, growth rate, WACC / hurdle rate, etc.
Synergies - revenue synergies (price, qty, mix) and cost synergies (value chain).
Social / economics cases (e.g. How to improve the quality of life in the city? How to increase the revenues of the museum?) - huge variability. Practice 3-5 social cases before the interview
6) Also, I would try to focus on the most common industries in the following priority (sorted by probability of getting a case): 1-retail and CPG; 2-airlines; 3-Telecom; 4-banking; 5-natural resources; 6-tech
7) ! Important: don't forget about the FIT interview part. Crafting you stories and backups stories will require a couple of weeks!
Here is a good list of articles regarding the different parts of the case:
1) Start with clarifying questions:
https://www.preplounge.com/en/consulting-forum/clarifying-questions-1786#a3956
2) Communicating while structuring . Here is a long post by me on how to communicate the structure during the case study:
https://www.preplounge.com/en/consulting-forum/how-to-communicate-its-structure-for-the-case-study-1313#a2806
3) Using hypothesis. I made a post about hypothesis here:
https://www.preplounge.com/en/consulting-forum/how-to-state-a-hypothesis-and-match-to-the-structure-1156#a2268
4) Communicating while making calculations:
Always tell the interviewer your approach
Check with the interviewer that your approach is correct
Come to the interviewer with some preliminary answers
Check your assumptions with the interviewer
5) Communicating during the analysis of graphs / tables
Take a minute to look at the graph. Read the graph title. Look at the graph type and define the type (pie chart, line chart, etc). Look at the legend (ask for clarifying questions if necessary). Identify whats going on on the graph. Look for: Trends, % structures. Look for unusual things - correlations, outliers,
Make 3-4 conclusions from the graph. Think out loud on potential hypothesis on what could be the root cause / what are the consequences
Prioritize the most important for your current analysis and move forward with the case
6) Communicating while having questions on creativity
Ask an interview for a minute to think
Think of several buckets of ideas (e.g. organic growth / non-organic growth / differentiation). Remember to think as big as possible
Narrow down to each bucket and generate as many ideas as possible
Present the structure (buckets) and then your ideas
7) Communicating your conclusion. You can find a good example I've posted here:
https://www.preplounge.com/en/consulting-forum/how-much-answer-first-should-the-conclusion-be-1231#a2493
8) Communicating your FIT stories
Use the top-down approach while communicating your stories. "The Pyramid Principle" is the must-read by ex McKinsey on this topic.
I recommend using the STAR framework:
In Situation , you should briefly provide the context, usually in 1 or 2 sentences
Task usually includes 2 or 3 sentences describing the problem and your objective.
Then you provide a list of specific actions you took to achieve the goal. It should take 1 or 2 sentences per action (Usually 3-4 actions). Note that the interviewer can stop you any minute and ask for more details.
The results part should have 1 or 2 sentences describing the outcomes. This part is finalizing your story - make sure it can impress the interviewer and stay in the memory.
Quick tips on interviews preparation:
Step 1 | Work on frameworks in books (e.g. case in point); amass content and build your tool box . Attention, the day of the interview in most cases you should not make a mapping between the frameworks you studied and the case stated by the interviewer. You often have to build a customized framework.
Step 2 | Train with peers . In a case study we test the structure of course, but also the business sense and the ability to use the indices or the data communicated by the interviewer. It is not a 1-way talk but a real discussion between two people . Here is the real limit of training using books.
Step 3 | Test yourself with people who have really been interviewer in consulting firms to benefit from cases that have been tested for real and f eedback through the evaluation grids of consulting firms. Of course, I would be delighted to discuss it with you when will be in this phase of your preparation.
Step 4 | Multiply the applications and therefore the real interviews . N othing prepares better than a case study in a real situation . Morever, the more applications you submit, the more you maximize your chances of having one or more offers. I recommend on the other hand, to start with the firms that you target less and to keep top priorities for later.
You find attached a slide I have made on this topic.
I finish by reminding that it's compulsory not to neglect the fit which is often less prepared than the case study. So please do not forget that this part of the interview counts as much as the case study, so it is very important not to improvise.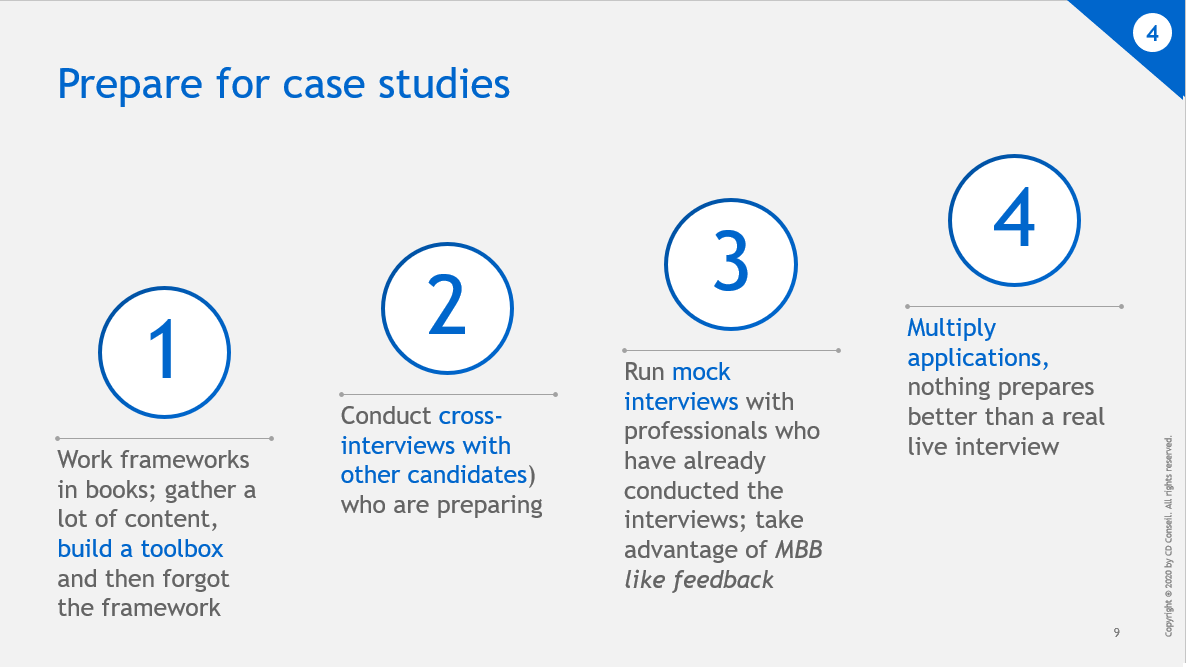 Hope it helps
I would recommend you the following algorithm:
1. Start learning and practicing the cases. Some you can find in Case Library and practice it with your partner or experience coach.
2. Purchase and read Viktor Cheng Book (Amazon Kindle store) and listen to LOMS
Once you feel you are not improving anymore, I would recommend you to take an expert coach for structured feedback and polishing your own performance.
Hope this helps
The books you mention are pretty good starting points (also watch Victor Cheng's YouTube & LOMS videos), but I would not stick to books for too long. Once you are familiar with the basic frameworks and concepts, I'd suggest you focus most of your time on 1-on-1 case practice (and revise additional concepts as you encounter them during case practice, e.g., discounting cash flows.)
To add on top on what´s been shared, and particularly for the FIT part, the "Integrated FIT guide for MBB" has been recently published in PrepLounge´s shop (https://www.preplounge.com/en/shop/tests-2/integrated-fit-guide-for-mbb-34)
It provides an end-to-end preparation for all three MBB interviews, tackling each firms particularities and combining key concepts review and a hands-on methodology. Following the book, the candidate will prepare his/her stories by practicing with over 50 real questions and leveraging special frameworks and worksheets that guide step-by-step, developed by the author and her experience as a Master in Management professor and coach. Finally, as further guidance, the guide encompasses over 20 examples from real candidates.
Feel free to PM me for disccount codes, since we still have some left from the launch!
Similar questions have been asked several times on this site. Just a 30 second search yields these good answers:
https://www.preplounge.com/en/consulting-forum/tips-for-optimizing-preparation-for-mbb-4839
https://www.preplounge.com/en/consulting-forum/what-are-the-best-preparation-materials-and-how-to-prepare-the-whole-journey-in-the-most-efficient-way-6142
https://www.preplounge.com/en/consulting-forum/preparation-for-mckinsey-bain-and-bcg-48
Indeed, these books will teach you the ABC's of case solving - what you need to do is to reach out to the preplounge community and/or friends to start giving you cases in an interview format.
Reading case books material is only 25% of the preparation - only when you sit on one end of the table and try to structure/communicate/solve a case given to you by an interviewer, you are able to reach 100%.
Feel free to reach out for additional specific tips
There's an excellente series of answers here:
Use books only to familiarize yourself with a case interview flow, frameworks and expected answer.
The most important however is many practices with a real partner because by doing that you can get used to the dynamic of a case interview.
Don't forget to practice mental math using one of the many online tools.
A great (and free) case prep resource that we would recommend is Case Dojo (https://casedojo.carrd.co/). Case Dojo sends subscribers two original market sizing questions per week, with solutions hand-crafted by MBB consultants.
Related Products
High-impact interview coaching.
Professional Case + Fit Prep
100% Risk-Free Coaching
10+ Years Coaching Experience
Premium Membership (6 months)
ALL the resources you need for your case interview preparation
Unlimited mock interviews with peers
Access to 200+ cases, video tutorials, and 220+ case interview exercises
No subscription trap or automatic renewal
Break Into Consulting - Strategy Consulting Firm's All-In-One by Alexandre
Created by 2 BCG consultants
Covers most strategy consulting firms
Get you to the backstage of the strategy world
Save tons of time on your case prep
Break Into Consulting - Industry Overviews by Alexandre
15+ industries covered
Practical tips to master any industry
CoachingPlus 5
5 coachings à 60 minutes with CoachingPlus experts
Plus a Premium Membership (6 weeks)
Your ideal case interview preparation course
Related Articles
Case interview 2023, ey-parthenon case guide, bain case interview, strategy& case interview guide, powerpoint for consultants, free guide to lek consulting case interviews, charts and data in consulting case interviews, interviewing in the middle east, related cases.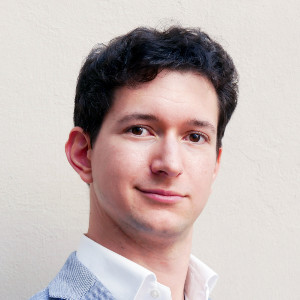 MBB Final Round Case - Smart Education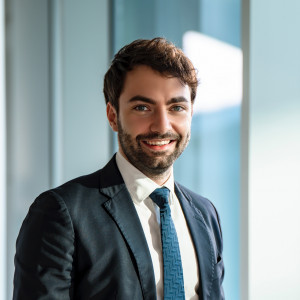 Espresso, Whatelse?
Bain 1st round case – blissottica.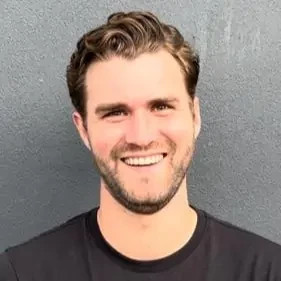 McKinsey Digital / BCG Platinion: Oil & Gas Upstream Technology
Related case interview basics article(s), how to start the case interview preparation.
In order to repeatedly demonstrate prerequisite skills under the pressure of a real case interview, you need to learn the basics and practice cases.
Similar Questions
Recommendation at end of summary, can i write my interview notes in english while interviewing in a different language.
Case Interview Preparation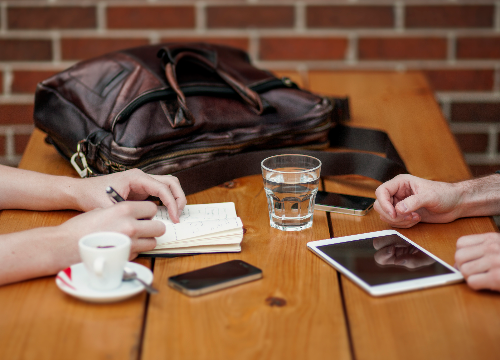 Select category
General Feedback
Technical Problems