Skip to main content
Skip to secondary menu
Skip to primary sidebar
Skip to footer
Writing Tips Oasis
10 Top Writing Groups in NYC
By Kevin Chan
Are you a resident of New York who is interested in joining a writing group? Check out our list of 10 top writing groups in NYC below.
1. 420 Friendly Writer's Group
420 Friendly Writer's Group is a writing group that was founded by organizer Azariya Ferall. Run through a public Meetup.com website, 420 Friendly Writer's Group is a collection of writers who get together at Grace Health & Wellness Center in Brooklyn, New York.
Writing group meetings are held every two weeks on Sunday afternoons. Participants are encouraged to participate in writing sprints, which are periods dedicated to purely writing together. Writers who participate in 420 Friendly Writer's Group's writing events can feed off of each other and push through whatever writer's block you would face writing on your own.
Check out 420 Friendly Writer's Group!
2. Astoria Writers Group
Located in Long Island City, New York, Astoria Writers Group is a writing group with over 4,400 active members. Organizer Kara Elsayed and her co-organizers are behind this New York-based writing group and are committed to helping their members accomplish their writing goals.
Astoria Writers Group's writing meetings are held online every Sunday evening, once a week. Writing submission from writers looking for feedback and critique can be done through Blogger links and posted on Astoria Writers Group's Meetup page comments section. No matter how incomplete your writing is or what genre you happen to be working on, Astoria Writers Group is a place where you can find a community that understands your challenges and can provide you with the support you're looking for.
For more information about Astoria Writers Group, check out their Meetup.com website .
3. Gay Women's Writing Group
Based in New York, Gay Women's Writing Group is a writing group welcoming all gay women in the area. Writers of all experience and skill levels are welcome to Gay Women's Writing Group, which aims to be a positive space for gay women to bring their writing, ideas and energy.
Group meetings for Gay Women's Writing Group are held online on the first and third Tuesday of the month. Writing group participants are welcome to bring in their work-in-progress, no matter what genre they are working on, including poetry, fiction or journal entries.
For additional information, check out Gay Women's Writing Group's private Meetup.com web page .
4. New York City Writers Critique Group
New York City Writers Critique Group is a writing group with over 4,000 writers that regularly participate in their writing group meetings in New York City. New York City Writers Critique Group has been organized on Meetup.com by Christopher Keelty and a number of over co-organizers, who are all passionate about writing and supporting writers.
New York City Writers Critique Group offers different events and services to group participants including monthly critique meetings and social gatherings held in person in New York City. Writing meetings happen online every other week on Saturday afternoons. Every meeting, writers will benefit from discussions with fellow members and also provide constructive criticism for pre-selected writing samples submitted by New York City Writers Critique Group participants.
Learn more about New York City Writers Critique Group!
5. Gay Men's Writing Group
Situated in New York City, Gay Men's Writing Group is a writing group that is managed by an organizing committee that include Jef Blocker. The writing group welcomes gay men who are professional or amateur writers looking for a supportive community. Gay Men's Writing Group provides an opportunity for participants to get advice, build relationships and just had a place to go when faced with writer's block.
Gay Men's Writing Group meets online once a week on Tuesday evenings. The writing group encourages participation by writers no matter what genre they enjoy, whether that's fiction or non-fiction, and even genres like screenplays and plays. Although the group is based in New York, Gay Men's Writing Group welcomes participation from gay men who write from all over the country in today's current online configuration.
Find out more about Gay Men's Writing Group!
6. Harlem Writers United
Harlem Writers United is a writing group created for writers in New York. The writing group welcomes participation by any professional or amateur writer, regardless of gender or background. Harlem Writers United asks that all participants under the age of 18 have a parent or guardian in attendance with them.
Harlem Writers United meetings take place online on Saturday afternoons and Monday evenings. Every meeting consists of a number of writing critiques for writing samples submitted by members. Writers interested in getting constructive criticism from other members should check out Harlem Writers United's submission guidelines on their Meetup.com web page. Submission samples should be a maximum of 8 pages, double-spaced and submitted by email by the indicated date and time for future meetings.
Take a look at Harlem Writers United!
7. Bushwick Writers Group
Serving writers in Brooklyn, New York, Bushwick Writers Group is a group of writers that meet and work on their work-in-progress and build relationships with other local writers. The writing group currently has over 3,000 writers and is managed by organizer Joe Borrelli and his fellow co-organizers.
Writing meetups allow Bushwick Writers Group participants an opportunity to write alongside other supportive writers in New York. Meetings are held on Sunday afternoon every week usually at Ange Noir Cafe, their regular location. Meetings are organized in three 25-minute writing sprints, between which writers can engage in conversation and get advice from other writers.
Start a conversation with Bushwick Writers Group!
8. 20Somethings Creative Writing Community
20Somethings Creative Writing Community is a writing group with over 800 active members. In addition to their New York Chapter, based in Astoria, New York, the support for 20Somethings Creative Writing Community's activities has allowed them to establish an additional writing group in neighboring New Jersey.
Writers of all skill levels and experience in their 20s are welcome to join 20Somethings Creative Writing Community's writing meetings. Writing group participants are normally held on the first Sunday of every month in the afternoon, with the exception of special events that 20Somethings Creative Writing Community organizes, such as group participation at book festivals and social events.
Discover more about20Somethings Creative Writing Community!
9. Brooklyn Women's Writing Group
Brooklyn, New York is home to Brooklyn Women's Writing Group, a writing group that was established in 2017. Originally held in person, Brooklyn Women's Writing Group's writing meetings are now also held online, to make writing meetings more comfortable and accessible for participants.
Brooklyn Women's Writing Group welcomes all women, including cisgender, transgender and anyone else on the non-binary gender spectrum who identifies as a woman. Online writing meetings are held on Sunday afternoons and Wednesday evenings, and allow for personal sharing, a time of private writing and socialization. For writers who prefer to meet in person, Brooklyn Women's Writing Group meets in person on Saturday afternoons.
Join Brooklyn Women's Writing Group at one of their next writing meetings!
10. Black Women's Writing Group
Black Women's Writing Group is a writing group created by Eman Rimawi to support black women who write, no matter what experience or skill level. The writing group will incorporate writing assignments between writing meetings into their weekly review and critique sessions that will take place at writing group meetings.
Writing group meetings happen once a week on Sunday afternoons. After initial introductions, writers are given an opportunity to participate in writing exercises, aimed at improving writing skills and introducing new techniques that can be then used at home. Black women who write and are able to join Black Women's Writing Group's in person writing sessions in New York are all welcome to join.
Plan a visit to Black Women's Writing Group!
Sign up to our FREE Novice to Novel email course
Join over 3000 writers and receive 1 lesson per week for 52 weeks to help you write your first novel in 1 year!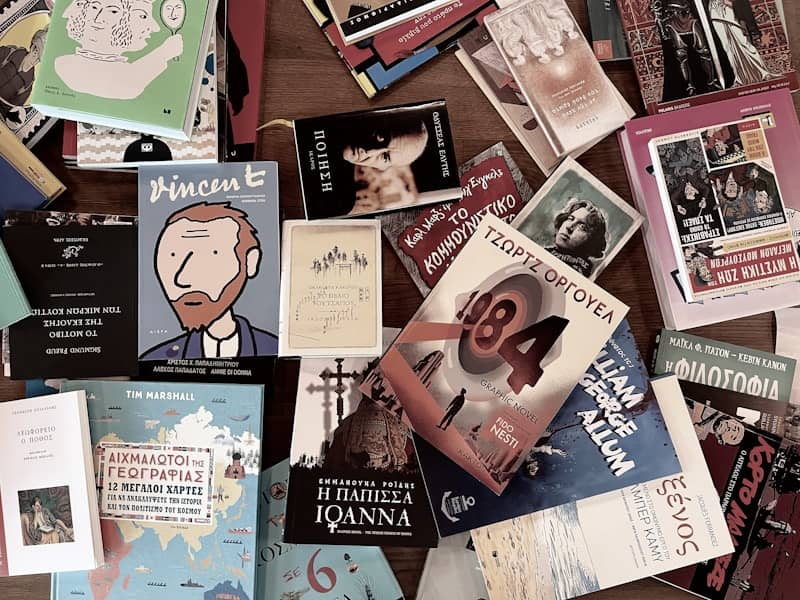 New York City Writing Classes
Scriptwriting
Comedy, Poetry & Song
Professional Development
All of Gotham's in-person writing classes take place in New York City.
NYC writing classes meet on a weekly basis (with the exception of one-session classes and some Teen classes). You interact with the same teacher and students each time, forming a writing group that grows in camaraderie, session by session.
No more than 14 writers are allowed in a Gotham NYC class, so that all students get personal attention. (Intensives and community events, though, often contain larger groups.)
Explore our catalogue of writing courses . And here you will find information on Gotham's various class formats and our teaching philosophy .
Here are the locations used for our NYC writing classes.
While the majority of NYC students live in or nearby NYC, you will also see students from far and wide who are spending time in the area. This is especially true of our 1-day Intensives , which frequently draw students from all over the world. If you're visiting NYC, here is some info on NYC hotels .
We also offer Free Events in NYC . Here's a video of one of our free classes in Bryant Park.
Course Catalogue
Gotham Shop
Credit & Refund Policy
Ways to Save
Privacy Policy
[email protected]
212.974.8377
© 2023 Gotham Writers Workshop, Inc.
Subscribe to our email list
MWG IS A CULTURALLY DIVERSE GROUP OF CREATIVE WRITERS BASED IN NEW YORK CITY.
New York City Writers Critique Group
A workshop for all New York City writers
We are a writers workshop based in New York City. Due to COVID-19, for now we only meet via Zoom. You can learn more about us here, and join or find our upcoming calendar on Meetup .
Who we are, our history, and how to submit your work.
Read more About Us
Our Authors
Published work by NYCWCG members, including pieces workshopped by the group.
Read more Our Authors
Find us on Meetup!
See our full calendar and stay updated by joining us at Meetup (it's free!)
Read more Find us on Meetup!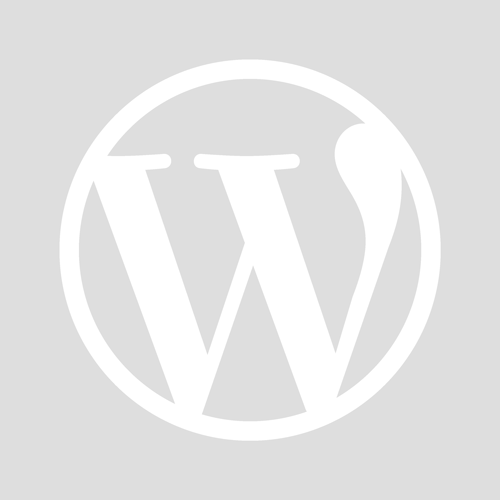 Copy shortlink
Report this content
Manage subscriptions
HELP CENTER
(855) 861-1300
Your Guide to the New York City Writing Scene
New York City has been a magnet for writers for centuries. The city offers a rich stew of interesting people, world-class cultural events, and the sense that anything might be possible right around the next corner.
Making a Living as a New York City Writer
Writers in New York City make an average base pay of $59,454 per year, according to Glassdoor . That's 10 percent above the national average. For content writers, specifically, it's $54,326 per year, 11 percent above average.
Educational Opportunities for Writers to Advance in New York City
There's never a shortage of educational choices for writers in NY, no matter how much or how little time or money you want to spend.  Options range from free lectures and workshops at NYC's three public library systems to graduate degree programs at the world-renowned Journalism School at Columbia University.
Writing Meetup Groups in New York City
Meetup.com started in New York City soon after 9/11. The founders' purpose was to bring people together. Today, Meetup has spread across the globe, but New York City is still one of the most active Meetup cities worldwide.
There are hundreds of Meetup groups for New York writers. Some cast a wide net, like the New York Writing Club , while others are more specific, catering to specific niches of creative or commercial writers, such as the  NYC Over 40 Poets and Musicians On The Edge Open Mic  and the  Content Strategy NYC groups. There are lots of critique groups as well as groups where people work together in silence .  In the unlikely event that you can't find a group that meets your needs, Meetup makes it easy to start your own.
New Meetup groups pop up all the time, and existing ones may close. After you sign up with Meetup, you can choose to receive announcements of new groups that match your interests.
New York City Conferences for Writers to Consider in 2019  
Digital Summit NYC — May 1-2, 2019.  45 sessions covering various aspects of digital marketing, including content, social, analytics, brand storytelling, and search.
ASJA's 48th Annual Writers Conference — May 5-6, 2019.  This year's theme for the ASJA (American Society of Journalists and Authors) Conference is "Collaboration Nation." Four tracks focus on journalism, content marketing, the business of writing, and books. Special sessions for freelancers at all experience levels will be offered, as well as mastermind sessions for new members led by experienced freelancers.
The Writer's Digest Annual Conference — August 23-25, 2019. Put on by the magazine of the same name, this conference focuses on both the craft and the business of writing for writers of fiction, nonfiction, screenplays, memoirs, or poetry.
Workshops, Classes, Book Fairs, and More for Writers in New York City
Like everything else pertaining to writers in New York City, the list of workshops, classes, and other events for writers is super-sized. There is something going on every day.  Here are some highlights:
In addition to the huge selection of peer-run writers' workshops in Meetup.com , which are usually free or charge a very nominal fee, the NY Writers' Coalition offers free drop-in public writing workshops in Queens, Brooklyn, and Manhattan libraries.
Fee-based workshops are offered at  the New School ; workshop / craft classes in fiction, nonfiction, screenwriting and comedy at the Gotham Writers Workshop (sample their classes for free in the summer in Bryant Park); advanced fiction and poetry workshops at the 92nd Street Y ; and fiction, poetry, and memoir workshops at the Writers Studio .
Some interesting specialized classes include an 8-week intensive screenwriting workshop  for beginning screenwriters at the New York Film Academy; two-week courses for high school students at the New York Times Summer Academy ; a class on writing for late-night TV at the Laughing Buddha Comedy School ; and the crime fiction academy at the Center for Fiction.
The annual Brooklyn Book Festival is the largest free book fair in New York City, with different panel discussions every hour on more than a dozen indoor and outdoor stages, and booths selling works from independent bookstores and local publishers. There are lots of freebies given out too. The main event this year will be on Sunday, Sept 22, 2019, in the Borough Hall Plaza in downtown Brooklyn. Children's book day is Saturday the 21st  in Metro Tech Commons, and other festival-related events will take place throughout Brooklyn on the 16th to the 23rd.
Other notable book fairs include the Harlem Book Fair , celebrating its 21st year on Saturday, July 20, 2019; the 10th annual  Rainbow Book Fair , which is the largest LGBT book fair in the country, date to be announced; and the 59th annual Antiquarian Book Fair at the Park Avenue Armory on March 7-10, 2019.
The Best Places for Writers to Write in New York City
If you are a freelance writer who craves a change of scenery, you're in luck. The number of coworking spaces in the city has increased exponentially in recent years. New Worker Magazine has an updated map of every coworking space in the greater NYC area. Most are clustered in Lower and Midtown Manhattan and Carroll Gardens, Williamsburg, and Greenpoint in Brooklyn.
A few noteworthy ones:
The Writers Room opened in 1978 as the first nonprofit shared workspace for writers in the United States. It's open 24/7 every day of the year and provides a supportive community of serious established and emerging writers in addition to a quiet and comfortable place to work.
Coworking giant WeWork (soon to be renamed the "We Company") is growing like crazy. The company's first coworking space opened in New York's SoHo in 2010. Now it has more than 50 buildings in New York City, including the former Lord & Taylor flagship building on Fifth Avenue.  It also bought Meetup in 2017.
The Wing  has three luxurious coworking spaces for women in NYC that emphasize community and host special events, including an annual camp-for-adults weekend in the woods.
A free or cheap (price of a drink) alternative is working in the lobbies of chic hotels. The Ace Hotel and Citizen M are two hotels with stunning lobbies that welcome the public and provide desks for working and free WiFi.
Community Groups for Writers in New York City
The Center for Fiction . In addition to its workshops (mentioned above), the Center's new 18,000-square-foot building in Brooklyn, which is opening soon, will have a 160-seat auditorium, a cafe, reading rooms, classroom space, and workspace for writers.
The Poets House  has a library, classes taught by top poets, readings, talks, and other events.
For other fiction and poetry events, check the literary events calendar on the Poets & Writers site.
Local Companies Hiring New York City Writers
New York City is a world center in publishing and media. Media Bistro is an excellent source for local media job listings. Interested in writing for television? The Writers Guild of America East has a list of writers' rooms located in NY.  Internships during and after college are a good way to get a foot in the door of these competitive industries.
The city is becoming an increasingly important center for tech start-ups. Many need technical, marketing, and editorial writers. Check out Built in NYC for job listings.
For high-salaried corporate writing jobs, LinkedIn and Indeed are good places to look.
Finally, if you are looking for good benefits and job security, the city itself is a major employer, with more than 325,000 employees. Examples of writing jobs with the City of New York   include technical writer with a salary range of 52,524 to $81,535 and writer/producer with the Office of Communications with a similar salary range. The city also has media internships .
Digital Marketing Agencies
Marketing in New York City has evolved since the "Mad Men" days.  The city's many digital marketing agencies may be fruitful sources of gigs for today's freelance content writers. Content platforms based in New York include  Contently .
Join the Ranks of Some of the Best Writers in the World!
You can argue about who was included and excluded from Time Out's short list of the best NYC writers of all time , but there's no denying the city's rich literary history, which attracts and inspires some of the world's best writers today.
Are you an agency, company, or individual looking for high-quality freelance content writing? Hire New York City writers wherever you are right here at WriterAccess.
Marjorie R  has written articles online for more than 15 years and has also written humor for American Greetings and crossword puzzles for the New York Times. She wrote an entertainment blog that was consistently in the top 5 in the Google search results, and at its peak was #1 out of a total of 66,499,997 results. She has a B.A. in Psychology from UC Berkeley, an M.A. in Creative Writing/English from SF State, and a J.D. from UC Hastings. 
By WriterAccess
Freelancer marjorie r, recent posts.
How to Write Your Life Story Already
Best and Worst Gifts for Writers
Does Music Enhance Writing and Creativity?
The Letter 'Elemeno' and Other Malapropisms
Be Wary of Word Choice When Talking Addiction
Get tips, tricks, tactics, and advice in your inbox each week, join our free on-demand content strategy masterclass.
Connect with expert writers to scale your content marketing
For customers
How It Works
Competitive Review
Talent Spotlight
Search Top Talent
Stylemetrics Matcher
Managed Service
Workflow Tools
Start 14 Day Trial
For freelancers
Join Our Workforce
Why Choose Us
Star Rating System
Frequently Asked Questions
Getting Started Guide
Freelancers Apply
Affiliate Program
Brand Writing Styles
Books & Guides
Case Studies
Help Center
Get Started Now
Copyright 2022 © WriterAccess  |  831 Beacon Street  |  Suite 144  |  Newton Centre, MA 02459  |  617-227-8800
Privacy Policy
Legal Terms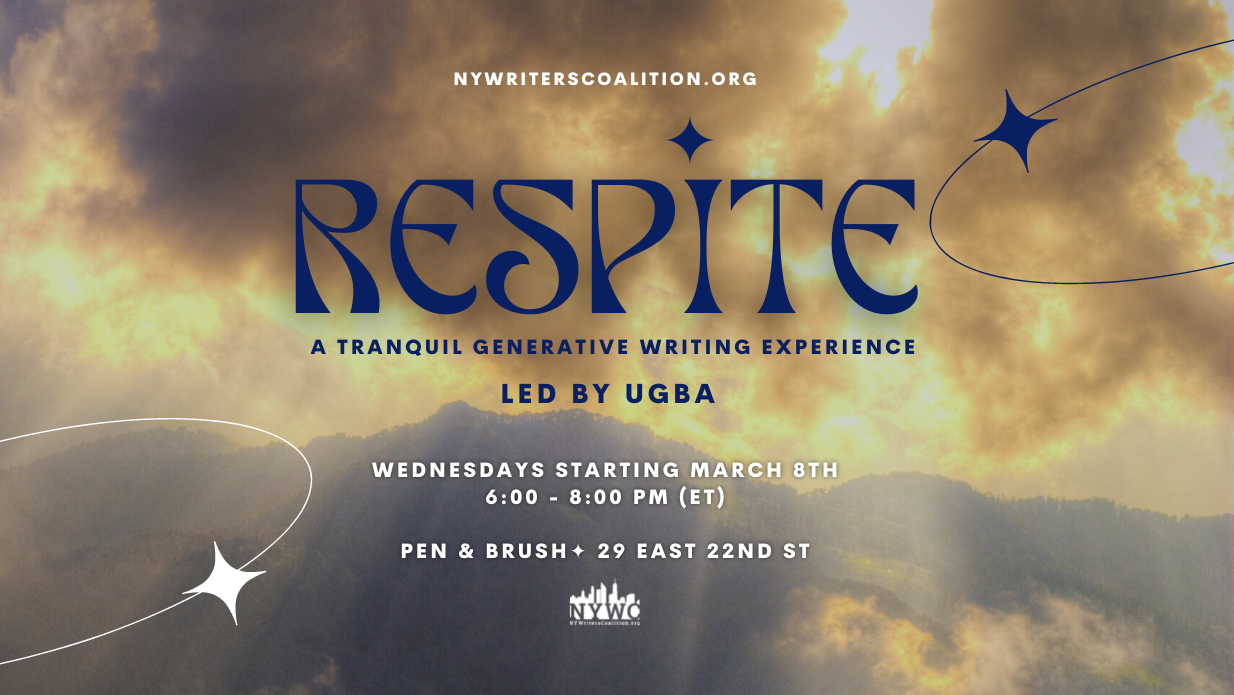 Members (1,878)
Related topics.