Board of Directors
National Advisory Board
OUR RESOURCES
OUR STORIES
Our Newsletters
Case Study Compilation
The SEL Integration Approach  Case Study Compilation  was developed with and for educators who work in a K-12 school setting, including teachers, paraprofessionals, counselors, SEL Directors, teacher leaders, & school principals, to provide examples of practice related to three questions:
What does it mean to focus on social-emotional development and the creation of positive learning environments?
How can educators integrate their approaches to social, emotional, and academic development?
What does it look, sound, and feel like when SEL is effectively embedded into all elements of the school day?
When read one at a time, the case studies offer snapshots of social-emotional learning in action; they describe daily routines, activities, and teachable moments within short vignettes. When read together, the case studies provide a unique picture of what it takes for a school to integrate social, emotional, and academic learning across grade levels, content areas, and other unique contexts.
The Case Study Compilation includes:
Eleven case studies:  Each case study highlights educator 'moves' and strategies to embed social-emotional skills, mindsets, and competencies throughout the school day and within academics. They each  conclude with a reflection prompt that challenges readers to examine their own practice. The case studies are written from several different perspectives, including teachers in the classroom and in distance learning environments, a school counselor, and district leaders.
Reflection Guide for Professional Learning:  The Reflection Guide offers an entry point for educators to think critically about their work with youth in order to strengthen their practice. School leaders or other partners may choose to use this Reflection Guide in a variety of contexts, including coaching conversations and staff professional development sessions.
View our accompanying Quick Reference Guide , Companion Guides , and Educator & School Leader Self-Reflection Tools .
"We must resist thinking in siloed terms when it comes to social-emotional learning (SEL), academics, and equity. Rather, these elements of our work as educators and partners go hand in hand."
HEAD & HEART, TransformEd & ANet
Get the Latest Updates
© Copyright 2020 Transforming Education. All content is licensed under a Creative Commons Attribution-NonCommercial-ShareAlike 4.0 International License .
Transforming Education is a registered 501(c)3 based in Boston, Massachusetts

Recent Tweet
Take action.
How to... Write a teaching case study
What is a teaching Case Study?
A discussion-based case study is an education tool to facilitate learning about, and analysis of, a real-world situation.
A case study provides a well-researched and compelling narrative about an individual, or group of people, that need to make a decision in an organizational setting.
The case study narrative includes relevant information about the situation, and gives multiple perspectives on the problem or decision that needs to be taken, but does not provide analysis, conclusions, or a solution.
On this page...
How does a case study work in education, top tips for writing a case study, what is the difference between teaching cases and research focused cases.
The Emerald Cases Hub
Which publication would suit my case study.
Read about getting ready to publish and visit the Emerald Cases Hub for courses and guides on writing case studies and teaching notes.
Teaching cases expose students to real-world business dilemmas in different cultural contexts.
Students are expected to read the case study and prepare an argument about the most appropriate course of action or recommendation, which can be debated in a facilitated case study class session, or documented in a case study assignment or examination.
A case teaching note, containing recent and relevant theoretical and managerial frameworks will be published alongside the teaching case, and can be used to demonstrate the links between course content and the case situation to support teaching of the case method.
Teaching case studies have a distinctive literary style, they are written in the third person, in the past tense and establish an objectivity of core dilemmas in the case.
We have gathered some top tips for you to think about as your write your case study.
Collect information
Cases can be based on primary or secondary data, however where possible, carrying out interviews with the protagonist and others in the organisation often results in a better and more balanced case study. Make sure that you have all the materials you will need before you start the writing process. This will speed up the actual process. Most case studies have a mixture of primary and secondary sources to help capture the spirit of the protagonist.
Structure the narrative
Tell the story in chronological order and in the past tense. Identify and establish the central protagonist and their dilemma in the first paragraph and summarise the dilemma again at the end of the case.
Develop the protagonist
Ensure the protagonist is a well-developed character and that students can identify with their motivations throughout the case.
Get permission
You must include signed permission when you submit your case study and teaching note from the relevant protagonist or company in the case, as well as permission for any material that you don't own the copyright for.
Be clear on your teaching objective
The case method offers a variety of class participation methods such as discussion, role-play, presentation or examination. Decided which method best suits the case you want to write. 
Identify case lead author
You might want to consider writing your case study in partnership with colleagues. However, if you are writing a case with other people you need to make sure that the case reads as one voice.
You do not have to share the work evenly. Instead, play to your individual strengths: one author might be better at data analysis, one a better writer. Agree and clarify the order of appearance of authors. This is very important since this cannot be changed after publication.
Writing a teaching case requires a distinctive literary style written in the third person, in the past tense and establishing an objectivity of core dilemmas in the case.
To begin with, a case has to have a hook: an overriding issue that pulls various parts together, a managerial issue or decision that requires urgent attention. 
The trick is to present the story so that the hook is not immediately apparent but 'discovered' by students putting the relevant pieces together. More importantly, the hook must be linked to a particular concept, theory, or methodology. 
A teaching case reflects the ambiguity of the situation and need not have a single outcome, as the intent is to create a dialogue with students, encourage critical thinking and research, and evaluate recommendations.
Research cases are a methodology used to support research findings and add to the body of theoretical knowledge, and as such are more academically-focused and evidence-based. 
Writing a case study
How to write & structure a case.
Write in the past tense
Identify and establish an issue/problem which can be used to teach a concept or theory
The opening paragraph should make clear:
Who the main protagonist is 
Who the key decision maker is 
What the nature of the problem or issue is 
When the case took place, including specific dates 
Why the issue or problem arose
The body of the case should:
Tell the whole story – usually in a chronological order 
Typically contain general background on business environment, company background, and the details of the specific issue(s) faced by the company 
Tell more than one side of the story so that students can think of competing alternatives
The concluding paragraph should:
Provide a short synthesis of the case to reiterate the main issues, or even to raise new questions
Final thoughts on writing
What makes a great teaching case.
Written in the case teaching narrative style, not in the style of a research article
Submitting a case that has been classroom tested and therefore is much more robust
Objectivity and considering all sides of a dilemma
Fit with the objectives of the publication it is included
Allowing for relevant learning outcomes and enabling students to meet them effectively
Common review feedback comments
The case requires additional information in order to be taught
A lack of detail
Suggested answers are not supported by the case
Learning objectives which apply a model without a purpose
No sample answers
Not written in the third person or past tense
No analysis or lessons learned
What makes a good teaching note?
Clear learning objectives
Suggested class time, broken down by topics
Suggested student assignment
Brief description of the opening and closing 10-15 minutes and case synopsis
Challenging case discussion questions with sample answers
Supporting materials – worksheets, videos, readings, reference material, etc
Target audience identified
If applicable, an update on 'what actually happened'
Sign in or register on the Emerald Cases Hub for resources and support to help you write a quality case study and increase your chances of publication. Develop your skills and knowledge with a course on writing a case study and teaching note or download our handy how-to guides.
Visit the Emerald Cases Hub
A key factor in boosting the chances of your case study being published is making sure it is submitted to the most suitable outlet. Emerald is delighted to offer two key options: 
Emerging Markets Case Studies (EMCS)
EMCS welcomes well-researched, instructive, and multimedia online cases about the most interesting companies in complex emerging market contexts, to be used by faculty to develop effective managers globally. 
Cases must be factual and be developed from multiple sources, including primary data sourced and signed-off by the company involved.  
Find out more about EMCS
The CASE Journal (TCJ)
TCJ is the official journal of The CASE Association, the leading online, double-blind, peer-reviewed journal featuring factual teaching cases and case exercises spanning the full spectrum of business and management disciplines.
TCJ invites submissions of cases designed for classroom use.  
Find out more about TCJ
Write a teaching note
A well-written case study needs an equally well-written teaching note. Read our how-to guide on how to write a teaching note.
Submit your case study
Submit your case through your chosen channel's online submission site, find author support and understand your next steps to publish your case study.
Competitions
We partner with a range of organisations to offer case writing competitions. Applying for an award opens the door to the possibility of you receiving international recognition and a cash prize.
Complete List of Case Studies
Search for a case.
Assessment (6)
Civics (11)
College (3)
Curriculum (9)
Democracy (1)
District Leaders (5)
Elementary School (3)
High School (7)
International (7)
Middle School (3)
Using Case Studies to Teach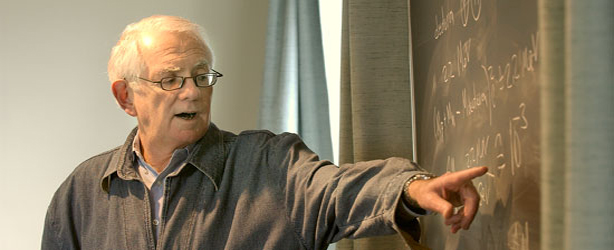 Why Use Cases?
Many students are more inductive than deductive reasoners, which means that they learn better from examples than from logical development starting with basic principles. The use of case studies can therefore be a very effective classroom technique.
Case studies are have long been used in business schools, law schools, medical schools and the social sciences, but they can be used in any discipline when instructors want students to explore how what they have learned applies to real world situations. Cases come in many formats, from a simple "What would you do in this situation?" question to a detailed description of a situation with accompanying data to analyze. Whether to use a simple scenario-type case or a complex detailed one depends on your course objectives.
Most case assignments require students to answer an open-ended question or develop a solution to an open-ended problem with multiple potential solutions. Requirements can range from a one-paragraph answer to a fully developed group action plan, proposal or decision.
Common Case Elements
Most "full-blown" cases have these common elements:
A decision-maker who is grappling with some question or problem that needs to be solved.
A description of the problem's context (a law, an industry, a family).
Supporting data, which can range from data tables to links to URLs, quoted statements or testimony, supporting documents, images, video, or audio.
Case assignments can be done individually or in teams so that the students can brainstorm solutions and share the work load.
The following discussion of this topic incorporates material presented by Robb Dixon of the School of Management and Rob Schadt of the School of Public Health at CEIT workshops. Professor Dixon also provided some written comments that the discussion incorporates.
Advantages to the use of case studies in class
A major advantage of teaching with case studies is that the students are actively engaged in figuring out the principles by abstracting from the examples. This develops their skills in:
Problem solving
Analytical tools, quantitative and/or qualitative, depending on the case
Decision making in complex situations
Coping with ambiguities
Guidelines for using case studies in class
In the most straightforward application, the presentation of the case study establishes a framework for analysis. It is helpful if the statement of the case provides enough information for the students to figure out solutions and then to identify how to apply those solutions in other similar situations. Instructors may choose to use several cases so that students can identify both the similarities and differences among the cases.
Depending on the course objectives, the instructor may encourage students to follow a systematic approach to their analysis.  For example:
What is the issue?
What is the goal of the analysis?
What is the context of the problem?
What key facts should be considered?
What alternatives are available to the decision-maker?
What would you recommend — and why?
An innovative approach to case analysis might be to have students  role-play the part of the people involved in the case. This not only actively engages students, but forces them to really understand the perspectives of the case characters. Videos or even field trips showing the venue in which the case is situated can help students to visualize the situation that they need to analyze.
Accompanying Readings
Case studies can be especially effective if they are paired with a reading assignment that introduces or explains a concept or analytical method that applies to the case. The amount of emphasis placed on the use of the reading during the case discussion depends on the complexity of the concept or method. If it is straightforward, the focus of the discussion can be placed on the use of the analytical results. If the method is more complex, the instructor may need to walk students through its application and the interpretation of the results.
Leading the Case Discussion and Evaluating Performance
Decision cases are more interesting than descriptive ones. In order to start the discussion in class, the instructor can start with an easy, noncontroversial question that all the students should be able to answer readily. However, some of the best case discussions start by forcing the students to take a stand. Some instructors will ask a student to do a formal "open" of the case, outlining his or her entire analysis.  Others may choose to guide discussion with questions that move students from problem identification to solutions.  A skilled instructor steers questions and discussion to keep the class on track and moving at a reasonable pace.
In order to motivate the students to complete the assignment before class as well as to stimulate attentiveness during the class, the instructor should grade the participation—quantity and especially quality—during the discussion of the case. This might be a simple check, check-plus, check-minus or zero. The instructor should involve as many students as possible. In order to engage all the students, the instructor can divide them into groups, give each group several minutes to discuss how to answer a question related to the case, and then ask a randomly selected person in each group to present the group's answer and reasoning. Random selection can be accomplished through rolling of dice, shuffled index cards, each with one student's name, a spinning wheel, etc.
Tips on the Penn State U. website: http://tlt.its.psu.edu/suggestions/cases/
If you are interested in using this technique in a science course, there is a good website on use of case studies in the sciences at the University of Buffalo.
Dunne, D. and Brooks, K. (2004) Teaching with Cases (Halifax, NS: Society for Teaching and Learning in Higher Education), ISBN 0-7703-8924-4 (Can be ordered at http://www.bookstore.uwo.ca/ at a cost of $15.00)
Center for Teaching
Case studies.
Print Version
Case studies are stories that are used as a teaching tool to show the application of a theory or concept to real situations. Dependent on the goal they are meant to fulfill, cases can be fact-driven and deductive where there is a correct answer, or they can be context driven where multiple solutions are possible. Various disciplines have employed case studies, including humanities, social sciences, sciences, engineering, law, business, and medicine. Good cases generally have the following features: they tell a good story, are recent, include dialogue, create empathy with the main characters, are relevant to the reader, serve a teaching function, require a dilemma to be solved, and have generality.
Instructors can create their own cases or can find cases that already exist. The following are some things to keep in mind when creating a case:
What do you want students to learn from the discussion of the case?
What do they already know that applies to the case?
What are the issues that may be raised in discussion?
How will the case and discussion be introduced?
What preparation is expected of students? (Do they need to read the case ahead of time? Do research? Write anything?)
What directions do you need to provide students regarding what they are supposed to do and accomplish?
Do you need to divide students into groups or will they discuss as the whole class?
Are you going to use role-playing or facilitators or record keepers? If so, how?
What are the opening questions?
How much time is needed for students to discuss the case?
What concepts are to be applied/extracted during the discussion?
How will you evaluate students?
To find other cases that already exist, try the following websites:
The National Center for Case Study Teaching in Science , University of Buffalo. SUNY-Buffalo maintains this set of links to other case studies on the web in disciplines ranging from engineering and ethics to sociology and business
A Journal of Teaching Cases in Public Administration and Public Policy , University of Washington
For more information:
World Association for Case Method Research and Application
Book Review :  Teaching and the Case Method , 3rd ed., vols. 1 and 2, by Louis Barnes, C. Roland (Chris) Christensen, and Abby Hansen. Harvard Business School Press, 1994; 333 pp. (vol 1), 412 pp. (vol 2).
Teaching Guides
Online Course Development Resources
Principles & Frameworks
Pedagogies & Strategies
Reflecting & Assessing
Challenges & Opportunities
Populations & Contexts
Quick Links
Services for Departments and Schools
Examples of Online Instructional Modules

CRLT Consultation Services
Teaching Consultation
Midterm Student Feedback
Classroom Observation
Teaching Philosophy
Upcoming Events and Seminars
CRLT Calendar
Orientations
Teaching Academies
Provost's Seminars
Past Events
For Faculty
For Grad Students & Postdocs
For Chairs, Deans & Directors
Customized Workshops & Retreats
CRLT in Engineering
CRLT Players
Foundational Course Initiative
CRLT Grants
Other U-M Grants
Provost's Teaching Innovation Prize
U-M Teaching Awards
Retired Grants
Staff Directory
Faculty Advisory Board
Annual Report
Equity-Focused Teaching
Preparing to Teach
Teaching Strategies
Testing and Grading
Teaching with Technology
Teaching Philosophy & Statements
Training GSIs
Evaluation of Teaching
Occasional Papers

Mini Case 1: Case Study Learning in the Classroom
MSC began by producing and piloting case studies in classrooms around the University of Michigan campus. One early adopter, Professor Jeremiah Johnson at the School of Natural Resources and Environment, developed two of MSC's first case studies with students from his class. The narrative that follows describes the learning and assessment that took place with those cases, as Professor Johnson attempts to answer the question "Can student work promote classroom learning for other students and contribute to faculty scholarship?"
Professor Jeremiah Johnson clicked "Save" on the syllabus for his Winter 2016 class, NRE 615: Renewable Electricity and the Grid. He hesitated a moment before closing the document, reflecting on the adjustments he had just made to the course. As with most faculty, the bread and butter of his courses was lectures. Lately, though, he had begun to feel dissatisfied with relying so heavily on this one teaching method. The problem with lectures, as he saw it, was that it encouraged far too much passivity among students. What he really wanted was for them to be engaged in the learning process, to take a more active role in both acquiring and creating knowledge. He wasn't entirely sure how to do this, but he had just signed his name onto a proposal for the Transforming Learning for a Third Century (TLTC) initiative in which the faculty of the school were throwing their weight behind an effort to create case studies for sustainability education. The initiators of the proposal had chosen case studies because they have been shown to enhance student learning (Srinivasan et al., 2007; Herreid, 2011). In the spirit of the proposal, Professor Johnson planned to have his students create their own case studies as the major project for the course. Running such experiments in the classroom was always risky, he knew. Would the students understand the assignment and be able to deliver suitably high-quality work? Would the assignment enhance their learning and motivate them to be more active learners? Or, would their distaste for the assignment result in poor course evaluations for him? And lastly, could he use the students' case studies in future semesters to promote classroom learning while contributing to his own scholarship?
It was April, and the end of the academic year was finally near. Professor Johnson settled into a rotating seat in the auditorium-style classroom, pen and rubric in hand. This week, the students were giving presentations about the case studies they had been working on all semester. Based on the written work the students had turned in, they had risen to the occasion with some truly excellent case studies. Several representatives from MSC had also joined class to scout for the best ideas to potentially fund and develop into complete, multimedia-enriched cases. Professor Johnson knew which groups he would recommend, and he was curious to see if the MSC representatives agreed with him. Later that month, Professor Johnson found himself in MSC's first curricular advisors meeting, reviewing proposals with other faculty from around campus. The room buzzed with excited energy as the advisors sorted the proposals by theme, location, and competencies addressed, seeking diversity for a future case library. By the end of the two-hour meeting, 27 proposals had been accepted and would become the very first MSCs, including two proposals from his students in NRE 615. Professor Johnson was especially interested in these case studies because they fit well into his existing syllabus, and he could use them to teach future students. And, having the students write the case studies based on their classroom work seemed to be an efficient way of creating new teaching materials. He hoped the student case authors would get as much out of the process as he was getting in new teaching materials. He thought they would, based on what he knew about the research on the benefits of project-based learning (Wiek et al., 2014).
Summer came and went far too quickly. The student case authors had put in a lot of work over the past few months to transform their classroom assignments into complete case studies. One of the case studies, " Distributed Energy Storage " (Kraus et al., 2016), about an innovative partnership between Tesla and a small electric utility in Vermont called Green Mountain Power, was slightly further along in the production process and would likely finish soon. The team had worked especially quickly given that they had chosen to do the majority of the podcast production themselves. Most teams that Professor Johnson knew of worked with MSC to conceptualize the podcast and conduct interviews, and MSC provided the production and engineering. One of the student case authors, Andrea Kraus, had some experience in audio production, and she was using this opportunity to flex and strengthen her media muscles. The podcast was shaping up to be an excellent addition to the case study, both as a complementary mode of learning (Serva & Fuller, 2004) and as a connection to the practitioner for the case, Josh Castonguay of Green Mountain Power. Mr. Castonguay had been able to provide an insider's perspective on the partnership Green Mountain Power had undertaken, and as a result the case study linked theory to practice in a way that a textbook could not. Professor Johnson had high hopes for the positive impact the case would have on his teaching when he piloted it next Winter term. However, he still had to decide how to assess the impact of the case on the students' learning. How could he get useful feedback in a way that would also help build his own scholarly portfolio?
Resolution: In January 2017, Professor Johnson launched "Distributed Energy Storage" in NRE 615 by giving his students a quiz. He had a keen interest in assessing the case, or, in other words, finding out whether using the case study produced positive student learning outcomes. Although MSC was rapidly developing its own set of assessment tools for its cases, Professor Johnson had a solid idea of the approach he wanted to take, so he had ventured out on his own and was now passing out content-related questions about the case. The students would see these same questions on the final exam in April, and he planned to compare scores between the two tests. Professor Johnson was also looking forward to the annual meeting for the Association of Environmental Engineering and Science Professors (AEESP) that, conveniently, would be held in Ann Arbor in June. He was already preparing his abstract, certain that his results would interest other environmental engineering professors looking to improve their own teaching.
At the conference that summer, a sizable crowd gathered to hear Professor Johnson's talk about his experience using "Distributed Energy Storage." Although many of the audience members were passionate about teaching, he was unsure how many were using case studies. He knew that case studies, although they had some research supporting their efficacy (e.g., Anderson et al., 2017; Dochy et al., 2003; Dori et al., 2003), were not universally loved. Many instructors believed that case studies were an inferior method of teaching course-related content, for example. Often, appropriate case studies were unavailable, requiring an instructor to create his or her own case study from the ground up, which consumed precious time. Faculty were also used to lecturing and often not trained in facilitating the kinds of classroom discussions associated with case studies (https://www.hbs.edu/teaching/case-method/Pages/default.aspx). MSC aimed to overcome some of these barriers with its case library and teaching workshops, but changing habits and minds would take time.
Professor Johnson's assessment results were encouraging: Most students showed improvement from pre- to post-test, including international and first-generation college students. His class comprised students primarily from three different schools: Engineering, Business, and SEAS. Interestingly, the Engineering students showed the largest score gains, followed by the SEAS and Business students (Figure 1). Overall, Professor Johnson told the audience, he had observed great value in having students write a teaching case. He also found that supplementing lectures with cases helped to tie disparate concepts together for the students. 
The audience clapped enthusiastically after Professor Johnson concluded his presentation. A barrage of questions followed, so many that the moderator had to end the discussion to let the next speaker take the podium. Professor Johnson returned to his seat, beaming. He wasn't sure how many converts to case-based teaching he had made, but he suspected it was at least a few. The case studies had, in the end, been a successful experiment in co-production, and he intended to use the student-produced material in his class for a long time to come.
Figure 1. Average number of questions answered correctly by students on the pre- and post-tests, out of a maximum of five. Error bars show the standard error. Three questions covered material from "Distributed Energy Storage," and two covered material from an additional case study used in the class, "A Radioactive Decision" (Szczepanik et al., 2017). Dual-degree students were counted in both of their programs. Data are credited to Jeremiah Johnson. At the time of data collection, the School for Environment and Sustainability (SEAS) was known as the School of Natural Resources and Environment (SNRE), though the label SEAS is retained in this figure for simplicity. 
Back to The Michigan Sustainability Cases Initiative

Contact CRLT
location_on University of Michigan 1071 Palmer Commons 100 Washtenaw Ave. Ann Arbor, MI 48109-2218
phone Phone: (734) 764-0505
description Fax: (734) 647-3600
email Email: [email protected]
Connect with CRLT

directions Directions to CRLT
group Staff Directory
markunread_mailbox Subscribe to our Blog