High school student resume objective examples
There's plenty of competition for jobs for high school students, so you want to make sure you stand out from the crowd. A resume objective can help. Just like landlines and print maps, resume objectives may seem old fashioned— career summaries are more common nowadays—but they can come in handy in certain cases and may help your high school student resume stand out from fellow job applicants.
Sample retail position objectives
If you are looking to apply for a part-time position at a retail store, use the following objective examples as a guide to help you create one that works for you.
Reliable, mature, and creative high school junior seeking a part-time retail sales associate position with a growing clothing company to gain experience and insight into the fashion industry for a future career in fashion and design.
Mature and reliable high school senior looking for a part-time retail position with a desire to learn as much as possible about customer service and management for a future career in retail management.
Reliable, respectful, and mature high school senior seeking a challenging position as a customer service representative in a local store setting.
Sample food services position objective
Most high school students tend to apply for a food services position. Stand out from the other high school students by adding a resume objective to your food services application. The following are a few examples of resumes objectives for high school students.
Seeking a server position where I can use my exceptional customer service skills to enhance and elevate the customer's dining experience.
Responsible and reliable high school senior seeking a cashier position at a popular, local restaurant.
Reliable high school junior seeking a busboy position in a busy, but inviting restaurant atmosphere.
High school senior seeking cashier position where I can use my exceptional mathematics and customer service skills to best serve the customer.
Sample lifeguard position objective
If you are looking to apply for a lifeguard position, your resume objective should mention any and all certifications you have received. Here are some examples of what to include.
Hardworking high school senior seeking a lifeguard position. I am CPR-certified and hope to put my years of competitive swimming experience to good use.
Responsible high school student seeking junior lifeguard position where I can become properly certified and learn what it takes to become a senior lifeguard.
Don't send out your resume until you do this
We know: It's not easy getting a job when you have little to no experience. However, a strong high school student resume can help you get noticed by hiring managers. Could you use some help getting it all together? Get a free resume evaluation today from the experts at Monster's Resume Writing Service . You'll get detailed feedback in two business days, including a review of your resume's appearance and content, and a prediction of a recruiter's first impression. It's a quick and easy way to start off your job search on a strong note.
Most Helpful In Resumes
Concierge Resume Sample
By Venus Gentile, Monster Contributor
Interpreter Resume Sample
By Martina Mascali, Monster Contributor
Recruiting Coordinator Resume Sample
Nail technician resume sample, two-column resume template.
By Camilla Andersson, Monster Contributor
High School Resume - How-To Guide for 2023 [11+ Samples]
Whether you're preparing your college application, applying for an internship, or looking for a part-time job, you'll notice that every single place is asking for your resume. 
You sit down, work on your resume for an hour, trying to come up with what you can include.
And all you end up with is the name of the high school you're attending.
"What gives?" you wonder.
"What else can I add to my resume, when I have zero work experience?"
That's a more than valid concern and it's exactly what we're going to discuss in this article! 
We're going to tell you exactly what to write so that your resume is as convincing as any other (even with zero work experience). 
What to include in a high school resume
4 Free high school templates you can use
A real-life high school resume example
FAQ on high school resumes
Let's start with the question you've been repeatedly asking yourself:
What to Include in My High School Resume?
At the end of the day, resumes are about showing an employer that you are the right person for the job. 
You want to show you're a competent, passionate, and responsible individual, with the right skills to get the job done.
Well, work experience isn't the only way to convince recruiters of that. 
Instead, you can focus on the following sections:
#1. Contact Information - This is where you write down your personal and contact information (no surprise there) like first and last name, phone number, e-mail address, or links to other profiles.
#2. Resume Objective - In 3-4 sentences, you should be able to describe your career goals and aspirations as well as list your skills.
#3. Education - As you probably guessed, this is where you list your education history and relevant certifications.
#4. Extracurricular Activities - These include participation in high school clubs, competitive events, and volunteer work.
#5. Projects & Gigs - You can mention relevant projects you have participated in, as well as any internships.
#6. Work Experience (optional) - If you don't have any work experience, you can mention apprenticeships or volunteer work instead.
#7. Languages - Language skills are always a plus for your application.
#8. Hobbies & Interests - These offer some insight into your personality and can show that you're passionate and interested in the industry.
As you can see, there's a lot that can go into your resume to make up for the missing work experience. 
Now, we'll dive into each of these sections in detail and teach you how to do each of them right!
So, let's start with:
#1. Contact Information
The contact information isn't too hard to pull off.
Here's what you need to include here:
First and Last Name
Phone Number
Email Address
Make sure to use a professional email address , something like: [email protected] Using your middle school [email protected] account will not leave the right impression. 
#2. Resume Objective
A resume objective is a 3-4 sentence statement of your skills, achievements, and career goals . 
Think of it as a short summary of why you're applying for this specific position and why you'd be a good candidate for it.
You should try your best to link this summary to the role you are applying for. 
For example, if you're applying for a position as a sales associate, you should make a point of your good social skills, proficiency in math, and teamwork skills.
Let's have a look at a concrete example of a resume objective for this case:
Hard-working, responsible high school student looking to contribute a positive and collaborative attitude in the retail field. Math-oriented individual with good attention to detail.
#3. Education
In a typical resume, this comes after the work experience section. 
For a high school resume, though, you'd want to do it the other way around, since you want to put more focus on your academic achievements.
This section will most probably consist of only one entry: your high school education. 
Here's how you can format your education section:
Name of the Degree
Name of the Institution
Years Attended
GPA (if above 3.5)
Honors (if applicable)
Relevant Courses
High School Diploma (Honor Roll)
AB High School
09/2015 - 06/2019
Relevant courses: AP Calculus, Statistics, Leadership
#4. Extracurricular Activities
Now, this section could be one of your biggest selling points. 
Even if you have a not-so-special GPA, extracurriculars can turn your resume around. These activities are typically school-related, like participation in clubs or student societies. 
Involvement in such, especially in leadership positions like club president or team captain, shows you are sociable and active in your pursuits. 
When listing your extracurricular activities, you should format each entry like this:
Student Body Treasurer
Student Government, AB High School
Managed the student council's funds and expenses, kept financial records, and worked with the president and vice president to create budgets and allot funds for clubs and events.
Participated in organizing student activities like dances, spirit weeks, community service, and fundraising movements and assemblies.
#5. Projects & Gigs
Here you can mention (or even link to) any independent projects you've worked on - something you've done on the side, unrelated to academics. 
This could be a personal project, small business or startup, side-gig, blog, etc.
Such activities add a lot of value to your resume. They show you're a self-starter and that's a quality that's very much appreciated in any role and industry.
Neighborhood Book Club 
2019 - Present
Founded a local book club, initially for my friends, and later for all the teenagers of my neighborhood.
Prepared a monthly book calendar for the club, combining trending, relevant, and classic books.
Organized weekly meetings to discuss the progress on the books and our thoughts upon finishing them.
#6. Work Experience (Optional)
If you have some work experience, awesome! Here's how you'd format it on your high school resume:
Company Name
Dates Employed
Achievements & Responsibilities
Sandwich Artist
Joe's Sandwich Emporium
06/2020 - 09/2020
Prepared several types of sandwiches for customers.
Promoted new products on the menu directly to customers.
Worked with the cash register.
Interacted with dozens of customers on a daily basis.
If you don't have any work experience, though, worry not! You can always replace it with another "Other" section.
Volunteer work, for example, is another great addition to your resume. If you also have any informal work experiences like babysitting or dog walking, you should include them in the section. 
Even if you didn't get a paycheck out of that work, such experiences show you are skilled and reliable. 
For example, an entry for volunteering experience can look like this:
Educational Team Member
Save the Children
2018 - Present
Assisted in giving weekly art history and drawing lessons to children at the local orphanage
Helped organize visits at local museums and art galleries
#7. Language skills
Are you bilingual or can speak another language apart from your native one?
Make sure to mention it on your high school resume!
Wherever you might be applying, you can rest assured that they're going to appreciate your language skills.
Even if you're applying for a job in the service or retail industry, proficiency in an extra language or two is going to give you an advantage over other applicants, especially if you write your CEFR level , and can back up the claim in conversation.
Who knows when some foreign customers will come in and your knowledge will come in handy!
With that scenario in mind:
Be mindful not to exaggerate your skills, as lying on your resume can only get you in trouble.
#8. Hobbies & Interests
It might feel like you're just filling up some space, but actually, the hobbies and interests you list on a resume can be significant, especially if you don't have a lot of extracurriculars or work experience.
You need something to hint as to who you are as a person and employee, and listing hobbies and interests will do that for you. 
They also show that you are an engaged individual and well-rounded applicant. 
However, you should be selective with what you mention here. 
Listing 6+ hobbies will end up having the opposite effect - it will look like you're just throwing in some random words, hoping some of them will be impressive. 
A good strategy is to look for hints on the job ad i.e. if they are looking for a team player, mentioning a team sport as one of your hobbies is a great idea. 
Keep in mind, though, that you should also avoid hobbies that don't add to your profile as a candidate.
E.g.: your gaming hobby doesn't make you a better candidate for the role of a sales manager.
4 Free High School Resume Templates
So we're all done with theory at this point. 
There's one thing left for you to do: sit down and start preparing your resume. 
To help you with that, we've gathered 4 free resume templates , perfect for a high school resume. 
All you have to do is pick the ones you like best & get started with your resume!
#1. Simple Resume Template
This versatile template works for all kinds of applicants - from those with plenty to those with zero work experience. 
The neutral colors emphasize information over flashiness and the structure is easy to follow.
#2. Professional Resume Template
This next template is an all-time favorite of ours. 
Unlike the first template, the Professional one is formatted into two columns. It's simple, yet stands out with its blue accent color (which you can change into any color you like). 
#3. Modern Resume Template
The Modern template adds something more to the traditional resume look. There is a faded design in the background and some of the sections are boxed by large brackets.
It's a template that stands out without being too loud or wild. 
#4. Creative Resume Template
If you're applying for a position in a creative field (marketing, design, etc.), this is the template for you. 
It uses accent colors and has a bold header that makes a statement. 
High School Resume Example
As important as picking the right template is, the content of the resume is what's going to seal the deal. 
Here's one example of a high school student resume, so you can get a clearer idea of what it should look like!
High School Resume FAQ
If you still have some questions regarding your high school resume, check out the FAQ and our answers below:
1. How can I write a high school resume with no work experience?
As a high school student, it's more than normal for you to have no work experience. This shouldn't scare you. 
There's a lot of activities you can add to your resume that can substitute work experience.
Extracurricular activities, like participation in school clubs, projects, and gigs, are a great indicator of your skills and personality. Any informal work experiences should also be mentioned.
As long as you are showing the recruiter that you are capable of doing the job, your resume will be just fine without a work experience section.
2. How long should a high school resume be?
When it comes to high school resumes, the answer is undebatable: one page. 
A 2018 eye-tracking study showed that recruiters spend about 7 seconds skimming a resume before deciding whether to discard it or not. 
A 2-page resume will be simply excessive. 
Heck, even if you're a professional with 10 years of work experience, we'd still recommend sticking to 1 page.
For more on resume length best practices, check out our article.
3. What's the best way to make a high school resume?
An important and time-consuming part of making a resume is getting the formatting right. 
This means meticulously editing a Word or Google doc in order to get the right typeface, font size , line spacing, margins, etc.
What we're getting at here is, if you're making your resume manually, it can take you hours…
And then you make a tiny change on your layout, and your resume starts spilling into the second page!
Want to save time and effort?
Just use a resume builder ! The formatting is done for you, and all YOU have to do is fill in the resume!
Key Takeaways
That pretty much covers all you need to know about writing a high school no-experience resume . 
Quite simple and doable, right?
Finally, here's a recap of what you should keep in mind when writing your high school resume:
Instead of work experience, talk about extracurriculars like school clubs, personal projects, or gigs.
Use sections like education, hobbies & interests, and languages to emphasize your skills and give an idea of your personality.
Grab the recruiter's attention with a concise resume objective that clearly highlights your top skills and career goals.
Keep your resume at a maximum of 1 page.
And finally, good luck with your job search!
Related Resume Examples
No Experience Resume
Internship Resume
College Resume
Research Assistant Resume
Students and Graduates Resume
Teacher Resume
Suggested readings:
The Complete Guide to Remote Work [W/ Tips & Tricks]
101+ Achievements to List On Your Resume [In 2023]
The Ultimate Guide to Job Hunt - Land Your Next Job in 2023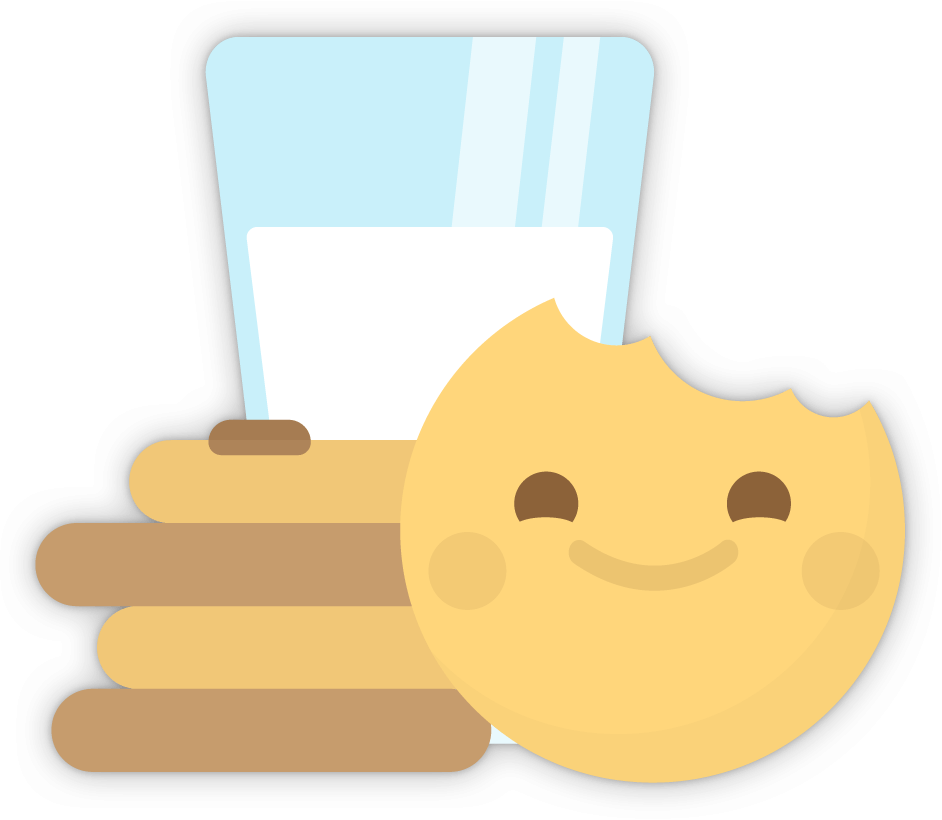 To provide a safer experience, the best content and great communication, we use cookies. Learn how we use them for non-authenticated users.
Latest Post
How to improve productivity at work
19/12/2020 05:13pm
15/12/2020 04:57pm
50+ Hottest Skills to Include on Your Resume in 2020
04/12/2020 07:47pm
Top 20 students resume objective examples
In this article, we will see top students resume objective examples. Every student wants a job after the completion of education. For a job, you have to write a resume. As a student, you have to create a great resume to get hired in a job. In the market, there is a challenging world for the student. It's very hard to get a job; you can also reject for face to face round if your resume is not that creative in the eyes of an employer.
Nowadays, the scenario the competition is increasing on a daily basis. So, how you survive in this competition, for this answer can so simple that by writing a perfect resume, so an employer can select you at first.  We will help you on how to write a resume objective.
When you are looking for a new job a question is arise that how to find a new job. Before searching for a job you should know what kind of job you want and what kind of job you are looking for? When searching for a job there are many people, who don't know how to know about the job?
If you want to impress an employer then you have to build a lot of knowledge about your work and you have to make your career objective be very strong.
Here are top Students resume objective examples,
Here we have discussed how to write resume objective when you apply for a job and it will help to student objectives
A very enthusiastic individual looking for employment as a store associate with an obsession for analysis books and extracting related information for library users.
Strong computer science student with the skill for information systems study and computer programming, looking for a job position as an IT support to specialized employees to expand my potentials while performing the essential tasks.
Highly Ingenious accountancy learner with ability in mathematics and statistics, looking for a job position at the company to exertion as a part-time accountant supporter to gain experience in the pasture.
Very Hard-working person with an enthusiasm for working style. Pending with excellent ability to provide customer approval.
Looking for a part-time technical support job at a service center. Coming with the capability to expand software and hardware post and also to help IT specialists perform necessary operations when assigned.
Careful and individual looking for work in a student ability as a dealer with the skill to influence and induce people to help the company attain its objectives.
A clever student with an ability strong in mathematics. Looking for work as a part-time straightforward school teacher in your school to help students expand their mathematical capacity.
An inductive student with the capability to create new thoughts that can mix the objectives of a company towards achievement. Looking to increase a co-coordinator to exploit my abilities and skills in ensuring work competence.
Mechanical engineering student with brilliant capability to carry out some essential engine maintenance. Seeking a job for a placement.
To secure a part-time marketing position with Industries. coming with exceptional skills and the ability to promote and market products for the advantage of the company.
Highly knowledge with ability in behavior web design and development. Looking forward to a head a position to help the company's media in a part-time IT capacity.
Individuals with experience conducting meetings and schedules of student society programs. Looking for an entry-level to effort helper coordinator in an organization to support the activities of the older company manager.
A performance-driven student with an outstanding capability to offer precious thoughts that can optimize the company's daily activities, looking job for the position of the association.
Looking position to a head a part-time job to execute any duty assigned. Enthusiastic individuals to help in the general actions of an association.
Ready to willing work craving to occupy a part-time job position in a fast-paced association, to show my capability to handle any duty assigned, particularly
Looking for a position to use my strong knowledge of Human Resource education and accomplish the goal of the company and ready to work in the HR department.
Ready to use organizational skills to provide managerial support to any team, looking for a job on the basis of my graduate, educational work skills.
Highly obsessive, attractive, and helpful customer service expert skilled in conflict ruling and communication. Looking work interpersonal skills to erect consumer faithfulness.
Architecture student resume objective examples
If you want to get a job in an architect sector that you have to build a resume that needs a good objective statement.
It depends on you which creates the interest of the employer into your resume and offers you an opportunity for selecting a face to face round. If you are able to get the employer's importance in your offer, then your probability of getting an enticement to an interview becomes brighter.
Here are some examples,
Looking for an architect position. To apply wide knowledge in an architect's ability to effort towards the company's objectives.
Seeking an architect position where we can apply of occurrence in plans and representation of well-detailed building plans.
Ready to use my knowledge proficiency in architectural positions, to bring successful work and achieve a set of goals.
Seeking a position to use my skills in an architect's capability at the company and acquire my comprehension skills on design function.
A strained entity with a high level of ingenuity and mind. Looking position as an architect.
College student resume objective statement examples
College is the place where you can get a lot of experience in any field, and a lot of knowledge about your field. In a resume, the objective statement is the most important part that can immediately select you for an interview.
Here are some examples of resume objective for the college student,
Consistent, older, and inspired high school junior looking job in retail sales associate position with the company and gain experience.
Looking for a good position with having high profession management knowledge where I can explore my skills.
Consistent, differential, and mature high school senior looking for a demanding position as a customer service envoy in a local store setting.
High school student resume objective examples
For a high school student resume objective requires knowing that what the employers want for that position. Most jobs for high school students are part-time and do not usually require experience.
Here are some examples of high school student which are as follows,
Performance-oriented student looking for a secretarial assistant position at the company. With a zeal to take total conscientiousness and work as assigned.
Intelligent student looking for a part-time culinary position in a restaurant. With an exceptional cooking knack and customer service skills.
A student seeking a job opportunity as an attendant shop. With incomparable interpersonal skills and the ability to communicate successfully.
Looking to work as an assistant at a hotel. Offering in-depth ability to provide excellent customer service.
In conclusion, we can see that your objective is playing a vital role in your resume. In any field or in any sector your career objective is important for seeing your personality. The excellence of your objective statement can really enlarge the achievement rate of your resume in getting you an interview scheduled time. Therefore, some focus should be put on creating the best objective you can build.
Related Articles
Top 8 Financial Analyst Resume Objective Examples to Get Your Dream Job
Sample Customer Service Resume Objective Statement
Best List of Career Objective for Graduates Fresher
Sample Career Objective for Bank Job Fresher and Entrylevel
Technical Skills in Resumelist Examples and Tips
10 Important Points recruiter look in your cv
Top 10 companies in india.
JobsCruze 321 Posts
The JobsCruze Logo is already a Spirited Signature that proudly headlines the Vision we pursue for and those we serve and stand for.
LEAVE A COMMENT
Latest blog, 25/11/2020 12:44pm, 21/11/2020 01:05pm, presentation skills, 17/11/2020 11:18am, decision making skills, 11/11/2020 05:39pm, project manager resume writing tips, 10/11/2020 08:30pm, strategy vs objective the difference, 09/11/2020 06:45pm, video interview tips, 06/11/2020 07:32pm, best skills for fastest growing industries, 06/11/2020 07:16pm.
This website uses cookies to improve your user experience. By continuing to use or browse this website (including closing this message), you confirm that you have read and consent to our use of cookies. To learn more, see our Cookie Policy.
Hurry! Book an order with a 50% discount, for JobsCruze online product!
High School Resume
A resume prepared by a high school student for future employment
What is a High School Resume?
As the name suggests, a high school resume is one prepared by a high school student to help him secure employment. Students can use such resumes to apply to part-time jobs or colleges, or to secure internships . Unlike resumes created by those with a more established work history, high school resumes focus on relevant coursework and extracurricular activities.
How to Write a High School Resume
1. include a career objective.
A career objective is a short statement – one to two sentences long – that expresses the student's career goals. It's also a summary of their talents, knowledge, and skills.
Although job applicants of any age and profession can use a resume objective, it's particularly beneficial to high school students. This is because the other content in a high school resume may not capture the student's future goals clearly.
By adding an objective statement, a student provides the recipient with a clear idea of what their intentions are in applying to the college, company, or other organization. Here are a few examples of resume objective statements a student might use:
" I am a devoted and aspiring artist looking for a chance to work in a sign shop."
"Having gained three years of experience in childcare, I am an aspiring leader looking for an opportunity to work as a summer camp counselor."
2. Include experience
Whether it's mowing lawns or babysitting during weekends, every example of an extracurricular activity counts when creating a high school resume. As long as something shows the student's work ethic, knowledge, or abilities, it's a plus for a resume. You should especially include any instances where you showed leadership or received awards or other recognition.
It's important to go over the requirements of the institution that one is applying to. In such a way, the applicant can tailor his resume to the specific role. When assessing the job description , a student should look for and identify specific keywords that correspond to his skills or talents.
For example, if one is applying to be a barista and the job description indicates the hirer is looking for someone with excellent customer service skills, work experience might be written similar to the following:
American Cancer Center
Volunteer, 2016-Present
Managing the registration records, including checking in patients
Attending or chairing after-school planning meetings
Spearheading programs to guide new volunteers
3. Include a comprehensive education section
Being a student, education and interest/participation in sports and other activities are likely to be a primary focus.
A student's best chance to prove his capability is by highlighting his experiences both in and out of class. This gives potential employers an idea of what potential value they bring as an employee.
For example, if the applicant achieved an impressive grade or finished particularly challenging coursework, he should include such details in the resume.
Tips to Composing High School Resumes for College Admissions
1. emphasize depth and length of commitment.
If you participate in many extracurricular activities, choose the most relevant to include in your resume. Bear in mind that colleges prefer to see students committed to one or two main programs rather than being involved in 20 different clubs.
2. Provide comprehensive details
The content an applicant includes in the resume is what will set him apart from other students. Therefore, he or she should provide as much detail as possible. For example, when describing one's involvement in a school club, one might include:
Number of school years or hours per week that they participated for
Primary contributions, e.g., organizing charity events
Any other details that make the student stand out
3. Formatting is key
Another way an individual can make their high school resume stand out is by how they organize their information. Include clear headings and bulleted points, and use a consistent font throughout the resume.
Creating a resume may seem irrelevant when one is still in high school. Most students imagine that resumes should be filled with job titles and bulleted lists showcasing important career milestones. However, a high school resume can be useful and effective in helping you move ahead career-wise or educationally.
Additional Resources
Thank you for reading CFI's guide to a high school resume. CFI is the official provider of the global Financial Modeling & Valuation Analyst (FMVA)™ certification program, designed to help anyone become a world-class financial analyst. To keep learning and advancing your career, the additional resources below will be useful:
Curriculum Vitae vs. Resume
Functional Resume
Internship Cover Letter
Free Resume Resources and Templates
See all career resources
Share this article
You control your data
We use cookies to tailor the experience of creating resumes and cover letters. For these reasons, we may share your usage data with third parties. You can find more information about how we use cookies on our Cookies Policy . If you would like to set your cookies preferences, click the Settings button below. To accept all cookies, click Accept.
Cookie settings
Click on the types of cookies below to learn more about them and customize your experience on our Site. You may freely give, refuse or withdraw your consent. Keep in mind that disabling cookies may affect your experience on the Site. For more information, please visit our Cookies Policy and Privacy Policy .
Choose type of cookies to accept
These cookies allow us to analyze our performance to offer you a better experience of creating resumes and cover letters. Analytics related cookies used on our Site are not used by Us for the purpose of identifying who you are or to send you targeted advertising. For example, we may use cookies/tracking technologies for analytics related purposes to determine the number of visitors to our Site, identify how visitors move around the Site and, in particular, which pages they visit. This allows us to improve our Site and our services.
These cookies give you access to a customized experience of our products. Personalization cookies are also used to deliver content, including ads, relevant to your interests on our Site and third-party sites based on how you interact with our advertisements or content as well as track the content you access (including video viewing). We may also collect password information from you when you log in, as well as computer and/or connection information. During some visits, we may use software tools to measure and collect session information, including page response times, download errors, time spent on certain pages and page interaction information.
These cookies are placed by third-party companies to deliver targeted content based on relevant topics that are of interest to you. And allow you to better interact with social media platforms such as Facebook.
These cookies are essential for the Site's performance and for you to be able to use its features. For example, essential cookies include: cookies dropped to provide the service, maintain your account, provide builder access, payment pages, create IDs for your documents and store your consents.
To see a detailed list of cookies, click here .
This site uses cookies to ensure you get the best experience on our website. To learn more visit our Privacy Policy
English (AU)
English (CA)
English (IN)

Resume Examples
High School Student Resume Template & 20+ Examples
High School Student Resume Template & 20+ Examples
A high school student resume should include work experience, volunteering, and academic achievements. Relevant skills, extra-curricular activities and hobbies should be listed too.
As seen in:
Whether it's after-school jobs to save for a car, or weekend jobs to prep for college, you're eager to crack your knuckles and get to it—ready to write a high school student resume and score that teen job.
Well, to get the good ones that pay, you'll need an application that stands out. So let's find out how to make a high school resume as exciting as summer break.
This high school student resume guide will show you:
High school student resume examples better than 9 out of 10 other resumes.
How to write a high school student resume that gets more job interviews.
Tips on how to put skills and achievements on resumes for high school students.
How to describe any work experience you have to get any teen jobs you want.
Want to save time and have your resume ready in 5 minutes? Try our resume builder. It's fast and easy to use. Plus, you'll get ready-made content to add with one click. See 20+ resume templates and create your resume here .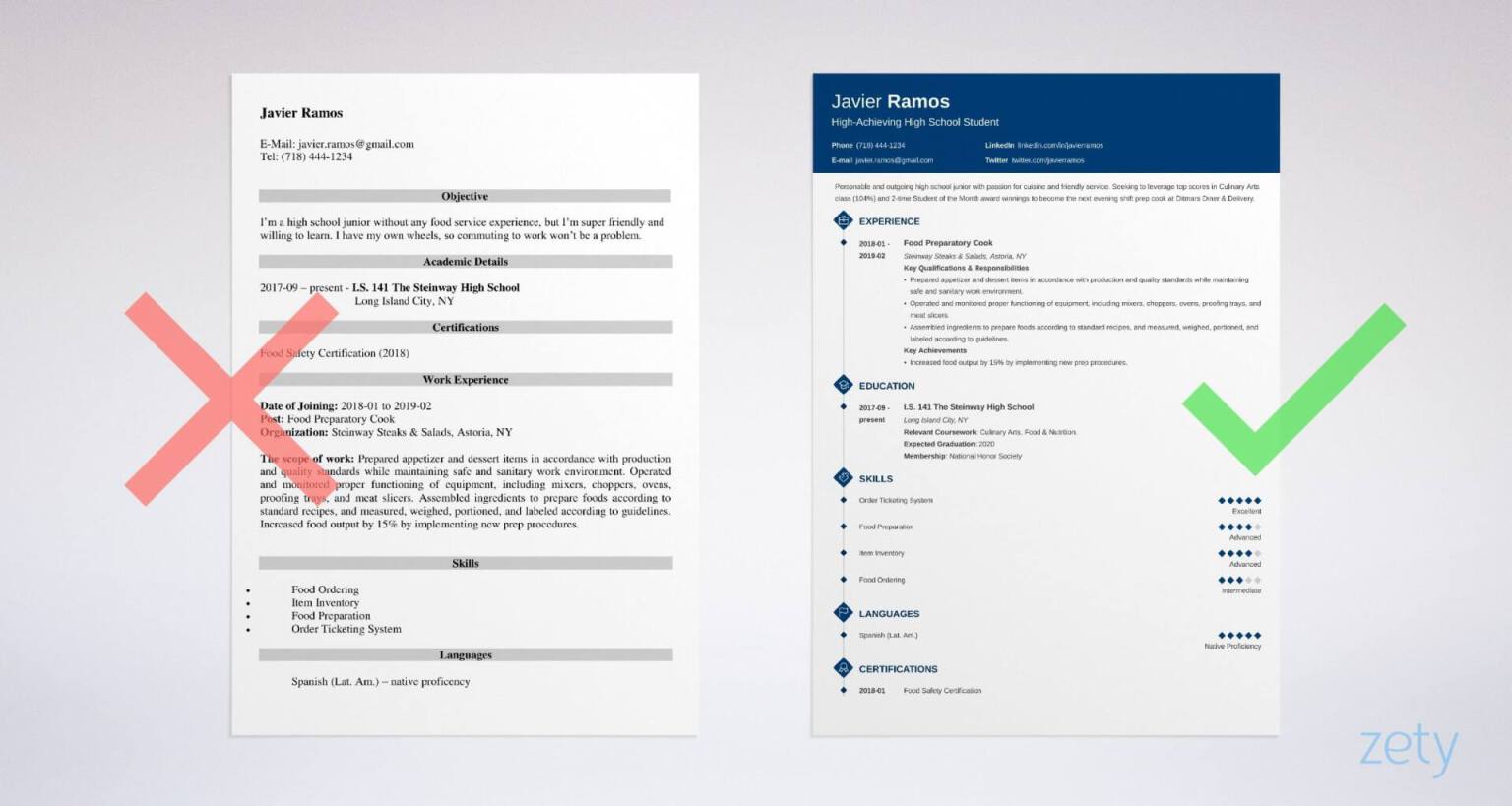 Sample resume made with our builder— See more resume samples here .
We have resume guides no matter which level of education you've accomplished:
High School Resume Templates
High School Graduate Resume
Resume for College Applications
College Freshman Resume
College Student Resume
College Graduate Resume
Student Resume Templates
Scholarship Resume
Medical Student CV
Internship Resume
First Resume with No Work Experience
Resume for a Part-Time Job
Camp Counselor Resume
How to Put Athletics on a Resume
Sample Resumes for Different Jobs
Now, let's get started writing a high school resume as impressive and incapable of doing wrong as Jackson from Sex Education .
What's the Best Format for a High School Student Resume?
Like teachers grading tests, hiring managers scan each resume to see who passes.
According to our HR statistics report, hiring managers scan your resume in less than 7 seconds.
Don't pass that initial glance, and it's back to the drawing board for you.
Use the chronological resume format.
This resume layout keeps your high school resume in order like a Trapper Keeper. Hiring managers and HR staff love this resume format as it's already familiar.
Here's how to structure a high school student resume template:
Start with the right contact details so the employer is able to get in touch.
Write a captivating resume objective for your heading statement.
Document your current high school education thus far.
Add past or current teenage work experience, if you have it.
Prove your teen resume accomplishments by using numbers.
List your student resume skills which match what they're looking for.
Include extracurricular activities, volunteer work, and other resume sections.
Use relevant resume keywords to tailor your resume to the job description.
Also—
To guide the employer's eyes easily through your resume sections , use plenty of white space and clear section headings.
Choose the best resume fonts to keep it legible and easy to read.
Finally, according to the Trachtenberg School of Public Policy, write your resume in line with the three Cs : make it clear, concise, and compelling. Keep that at the front of your mind as we dive in.
Pro Tip : Save your high school student resume as a PDF. The PDF format guarantees the employer sees it as you intended, no matter which device they choose to view it on.
Not convinced using the reverse-chronological format is right for your high school resume? There are other options. See our guides: Best Resume Format: What Resume Model to Choose? [+ Resume Format Examples] and How to Build a Resume
How to Put Contact Information on a Resume for High School Students
If there's one thing you know how to do on a high school resume, it's your contact information section, right?
Not so fast—
Before you skip this section, know this: you can easily screw this part up.
Avoid a failing resume contact info section by following these tips:
Name (& Subtitle, Optionally)
Write your first name followed by your last name. Optionally, consider adding a subtitle below your name to act as a branding statement, such as "Personable High School Senior."
Mailing Address
Several jobs in your area may prefer local candidates, for tax purposes, commute time, etc., whether it's NYC or Riverdale. Check the job ad to see if you ought to add it. Also, if you hand in a physical resume (as opposed to email), add your address.
Email Address
As the preferred means of communication in the modern age, it's the most crucial contact info you'll add. Keep it professional (e.g., [email protected] ) instead of your middle school handle (e.g., [email protected] ).
Phone Number
Add your personal cell phone, if you own one, rather than your house phone. Don't add two numbers on your resume template for high school students, because it's harder to keep track.
LinkedIn URL
As the premier professional networking platform, you'll need a LinkedIn profile sooner or later. If you already have one now while you're in high school… damn, kid, you're going places!
Social Media
Add relevant social media, like Behance for designers. Facebook and Twitter are rarely useful on a high school resume, but employers often google and find you anyway, these days. Check your online presence to make sure there are no embarrassing pics, and set profiles to private.
Blog or Website
Do you have a personal website, portfolio, or blog? If it's relevant, add your URL to show it off! Make sure it's properly hyperlinked on your PDF version so the employer can go straight to it (same with the social media and LinkedIn URLs).
Pro Tip : You know how you listed your cell phone digits? Change your voicemail to be professional. You don't want to lose out just because you had a corny message ("Sorry, can't come to the phone right now, probably either wasted or in detention!")
How to Write a High School Student Resume Objective
When I gave a class presentation, I appreciated any fellow classmates snoozing. You know, to feel less nervous.
Don't pull that same stunt here—
On a resume template for high school students, you need to grab their attention and keep 'em intrigued with a compelling heading statement.
Now, if you have worked a job during your teenage years already, we normally tell you to write a resume summary .
However, any teen jobs you've held aren't lengthy enough to be considered "experienced," so do the same as a resume for high school students with no experience—
Write a resume objective .
The objective statement explains your goals and the position and experience you're hoping to obtain. You'll emphasize skills to show them you have what it takes to be their next great employee. Add a numbered achievement to prove your worth.
Here are two sample resume objectives for high school students:
Sample High School Student Resume Objective
See the difference in these high school student resume examples?
That wrong one will get you immediately suspended—from the applicant pool.
But how about that right one!
You might have a high school student resume with no work experience, but you talked up relevant classroom knowledge.
Also, you gave some numbers to verify your claims of greatness.
Finally, you used the company's name so they know you're not just spamming this resume out to the entire school district.
You're on your way to schooling the other candidates!
Pro Tip : The resume objective goes first on your high schooler resume, but don't write it first. Save it for last so you're able to use the rest of your resume to guide its writing.
Want more advice on writing a career objective on a high school resume for teen jobs? Check out our guide: General Resume Objective Examples [20+Examples of Great Career Objectives]
When making a resume in our builder, drag & drop bullet points, skills, and auto-fill the boring stuff. Spell check? Check . Start building a professional resume template here for free .
When you're done, Zety's resume builder will score your resume and tell you exactly how to make it better.
Is Your Education Section Underperforming? It Might Be
You don't want your resume to become a dank meme 15 minutes after you send it.
Well—
If you write a high school resume with a poor education section, that's the only way the employer will keep it around.
Sample Resume High School Students—Education Section
Here's how to list high school on resume for students:
I.S. 141 The Steinway High School
Long Island City, NY
Relevant Coursework : Culinary Arts, Food & Nutrition
Expected Graduation : 2020
Membership : National Honor Society
High School Resume Section
For your high school resume section, include the full name of your high school, the city and state it's located in, and your expected graduation date. Include your GPA if it's a 3.5 or higher and list any courses that are relevant to the job. AP, Dual Credit, and Honors courses are also a great addition to your high school resume.
In other words, stand out by going above and beyond. Our example above is festooned with extras, and the only thing to remember is to keep it relevant.
Here, we listed coursework relevant for a high school student aiming for a job in food service.
It also shows this candidate is a high achiever with that NHS membership.
That's an undeniable A++!
Pro Tip : Thinking about adding your GPA to the resume for high school students? Think carefully—if you don't have as close to a 4.0 as possible, you're only hurting your chances by adding it.
Got another educational scenario? Check this guide out: Education Resume Section: How to List High School & College Education
How to Describe Any High School Working Experience
According to the US Department of Labor, the labor force participation of teenagers will decrease by almost 10% between 2016–2024.
But it doesn't mean you'll have it easy—
As that article states, teenagers with jobs still account for roughly one-third of all teenagers, so the pool is quite large. On top of that, there are relatively few job positions available which suit teenage employment's hours, seasonality, and abilities.
So, you'll have a lot of competition.
How to beat the other high school job candidates?
If you have previous work experience, write a work history section that ranks highest like the valedictorian.
Here are two high school student resume samples:
High School Work Experience for Resume—Examples
The wrong one above deserves to be thrown in the Upside Down with the gate shut behind it.
It's missing the choice job duties and numbered achievements which make the right one so awesome.
Taken on any online work or freelance gigs ? Or maybe you've tried volunteering?
Add those to your experience section, as well.
High School Resume with No Experience
But what if you have a resume for high school student with no professional experience?
Skip this section and continue below.
Pro Tip : Use a condensed style of writing in your high school resume. Leave out pronouns, conjunctions, articles, and transition words to make it brief but impactful. Do that in every section of your student resume , not just here in your work history.
How to Put Skills on a High Schooler Resume
You've got mad talent, right?
So does every other kid in your high school.
Show the employer you pass the test and they can pass on the rest with a skills section that makes them swoon with delight.
Which resume skills, though?
For starters, make a brief list of basic skill sets you have, like this one below.
Include hard skills and soft skills . Hard skills are those you learn (e.g., Google Docs), while soft skills are those you develop passively over a lifetime (e.g., analytical skills).
Example High School Student Skills Employers Look For
Technical Skills
Management Skills
Marketing Skills
Computer Skills
Project Management Skills
Problem Solving Skills
Analytical Skills
Critical Thinking Skills
Time Management Skills
Active Listening Skills
Writing Skills
Creative Thinking
Decision-Making Skills
Effective Communication Skills
However—
Cramming your high school resume with just any skills won't get it crowned prom monarch.
Don't do it.
Rather, go back to the job ad and use it like the best exam cheat sheet ever.
Here's a sample prep cook job description for high school student applicants:
Responsible for receiving food items and supplies as requisitioned and prepares these items for production [1]
Responsible for assembling and measuring of ingredients as per standard recipe [2]
Notifies and communicate plant hazards to supervisor
Adheres to established work schedules with regard to work days and job assignment as instructed by supervisor, first or second cook
Uses various equipment and kitchen utensils while performing assigned task
Operates equipment in a safe manner and cleans all equipment according to established guidelines [3]
If you read each job ad carefully, it's easy to tailor your skills section to match:
Resume Examples for High School Students—Skills Section
That wrong one above is as lovable as the school bully.
Put skills that don't matter to them, and the only reactions you'll get are a roll of the eyes and your resume tossed in the bin.
That right example is how you tailor a resume .
Finally, get along with the ATS .
An applicant tracking system is software larger companies use to sort and manage the dozens of high school resumes they get each day.
Employers first scan student resumes into the program. Next, they search for specific resume keywords for each applicant. Then, they receive a score back like a report card based on each candidate's match to the job description.
Use keywords which the job ad uses and stay close to the wording of the job description so the ATS scores your resume easily.
Pro Tip : The job description may not include all the skills the HR manager will search for in a candidate. In that case, use Glassdoor to get some insight from current and past employees.
Want more tips for writing the skills section for high school student resumes? See our guide: 99 Key Skills for a Resume (All Types of Professional Skills with Examples Included!) .
How to Add Other Sections for an Effective High School Resume
Here's the thing: every high school student up to this point has those past few resume sections.
You need to stand out like a Mardi Gras outfit in a sea of school uniforms.
With additional resume sections.
Extra sections are like electives which you choose to boost your curriculum (vitae, in this case).
On a resume, the right ones will get you noticed.
Here are great options to add on a sample resume for high school student teen jobs:
High School Student Resume Samples: Extra Sections
1. Certifications
Official certificates look great on your student resume, making up for your lack of life and work experience. Go for relevant ones, such as a food safety certification for food service professions.
2. Volunteer Experience
Volunteer working experience on high school resumes are an excellent way to add work experience when you don't have any—or even if you do. Spent time helping out the local animal shelter? That's job experience!
3. Language Skills
You're required to take that French or Spanish class, so put it to work for you. These days, a second language on a resume for students may just be the clincher that gets you in the door.
4. Hobbies and Interests
Your pastimes and passions offer the hiring managers insight into you, the human. On top of that, they're a great way to show your skills in an indirect manner.
5. Extracurricular Activities
Not a normie? Extracurriculars on a resume for high school students make employers' hearts race. Participation in student government, athletics, the student newspaper, drama class, or academic clubs look great and will put you far ahead of the other candidates.
We've got a great guide on the best things to add to a resume and a tutorial on resume sections and categories . Check them out!
Pro Tip : Are you feeling intimidated because you're just a teen and you haven't earned all these items yet? Don't worry. While you're applying, consider getting some experience, earning a certification, or building new skills. Do a one-off gig on Upwork, for example, to gain your first work experience.
How About a High School Student Cover Letter?
A resume without a cover letter is like turning in an algebra test without showing your work—
It won't do.
More than half of all employers say turning in only a resume will have it graded incomplete .
Always include a cover letter .
Here's how to write a cover letter for high school students they'll go nuts over:
Start your introduction in a compelling way that grabs their attention.
Lay out your case on why you are the best candidate for the teen job offered.
Add numbered achievements from past work or school to prove your skills.
Show enthusiasm, drive, and that you will be thrilled to be part of their group.
End your high school cover letter with a powerful call to action.
Your high school student cover letter is the first impression you'll have on them—
Make it as strong as the defensive line of your school's football team.
Pro Tip : Use Grammarly to check your student resume for typos and grammatical errors. Ask your parents or a teacher to make sure the resume reads right and there are no incorrect dates.
Want to know more high school cover letter tricks that always work? See these articles: Professional Cover Letter Tips and How to Write a Job-Winning Cover Letter in 8 Simple Steps (12+ Examples)
Ready for the interview? Prepare yourself with these guides: Best Interview Tips that Always Work , Interview Questions and Answers , and Questions to Ask at an Interview .
Plus, a great cover letter that matches your resume will give you an advantage over other candidates. You can write it in our cover letter builder here. Here's what it may look like: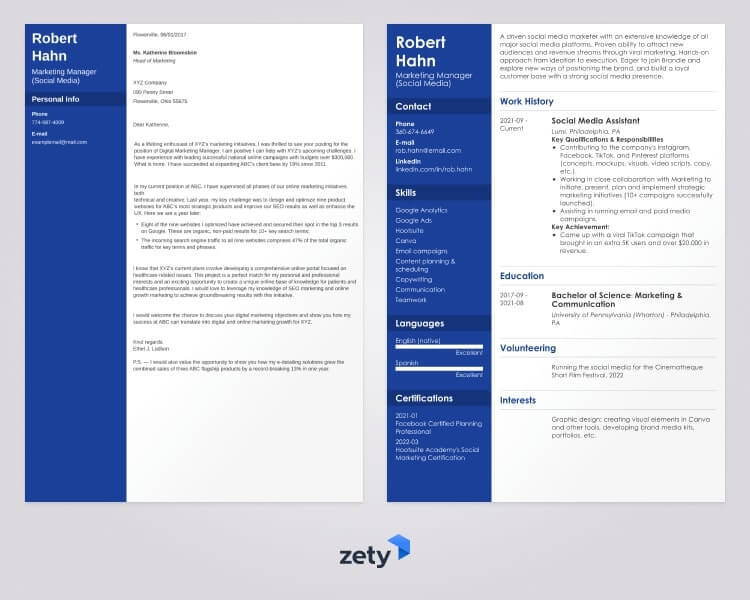 See more cover letter templates and start writing.
Key Takeaway
Hopefully you see now that writing a great resume for teenagers is child's play.
Let's summarize.
Here's how to write a high school student resume:
Use reverse-chronological format . This resume format is the most familiar high school student resume template for hiring managers; it's easy for them to read and understand.
Start with a captivating objective . A professional career objective is tailored to the company, tells them your background, and summarizes your candidacy for the job.
Emphasize your education . Add relevant high school honors, achievements, and classwork along with your school name, city, state, and expected graduation date.
List your work experience . Add key wins and accomplishments to prove you were great, rather than merely listing job responsibilities.
Highlight relevant skills . Include both hard skills and soft skills which the job description dictates, and use resume keywords throughout.
Include extra sections . Add volunteer work, certifications, languages, hobbies, interests, and extracurricular activities to make your high school resume stand out.
Edit and proofread . Go through it twice yourself to look for any typographical errors or other mistakes. Ask a friend to proofread it for inconsistencies.
Now THIS is a high school resume that graduates at the top of its class!
Got any questions on how to write a resume for high school students? Not sure how to talk about your teen job skills or high school achievements? Get at us in the comments below, and thanks for reading!
Don't miss out on exclusive stories that will supercharge your career!
Get a weekly dose of inspiration delivered to your inbox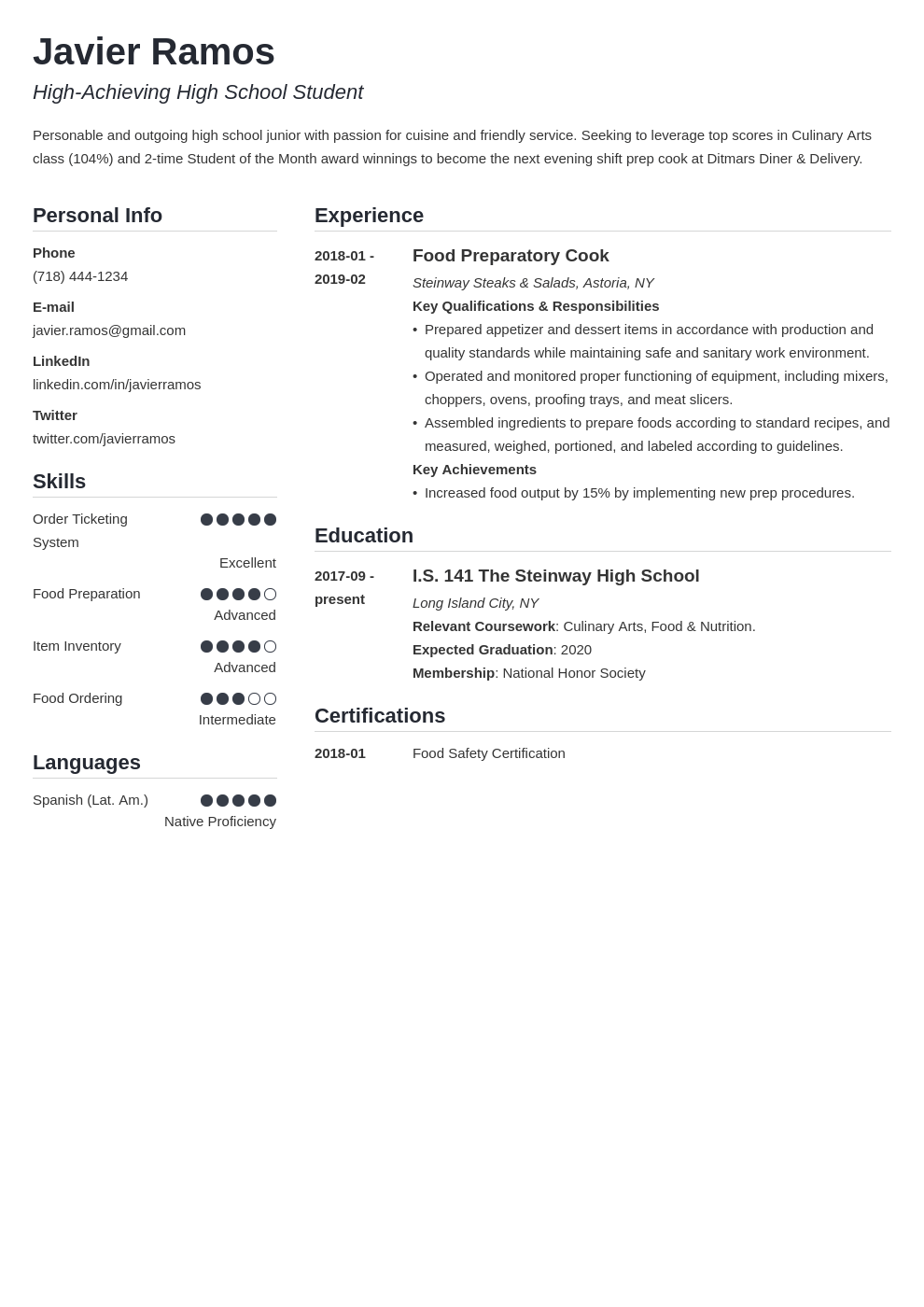 Similar articles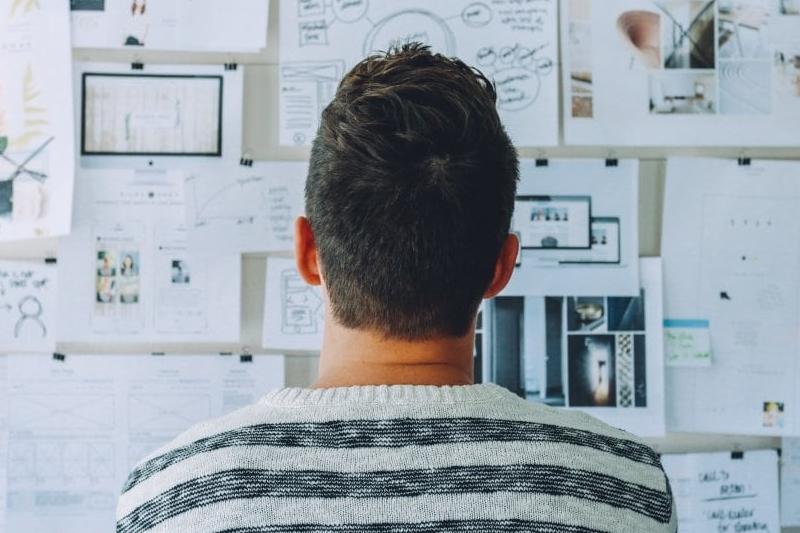 "Why Should We Hire You" Interview Question: How to Answer
Why should we hire you? Why are you a great candidate for this job? Those are tough but common interview questions. Here's how to answer them right.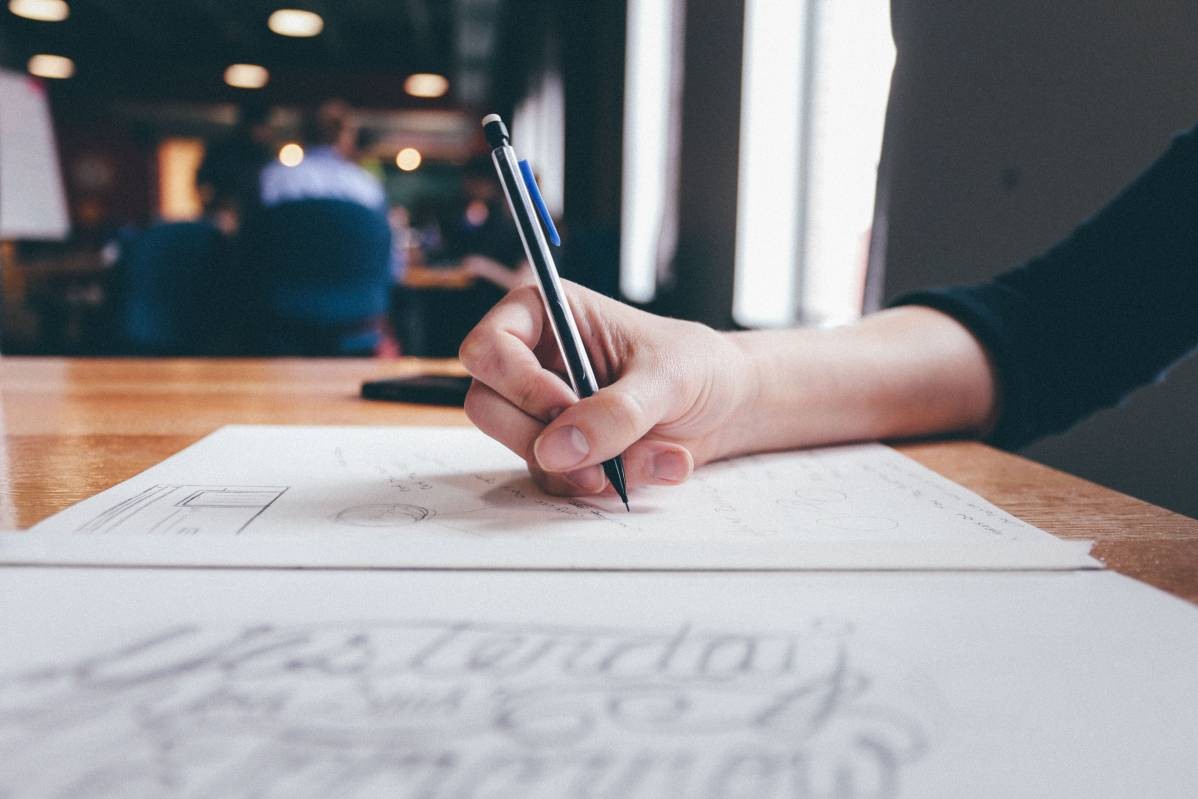 PDF Resume Templates to Download in 2023 (+ Format Tips)
It matters what file format you send your application to the recruiter. In this article, you'll get 18 PDF resume templates and find out why you should format them this way.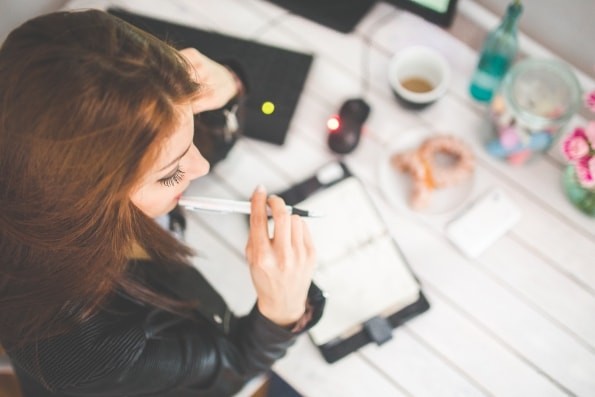 How to Email a Resume to an Employer: 12+ Email Examples
How to send a resume through email? What subject to write in an email with your job application? Check our guide with 12+ email samples to send with a resume.
Skip to main content
Skip to footer
Resume Genius
The World's Smartest Resume Builder
Home Resume Help Resume Objective
54+ Resume Objective Examples & Writing Help

A good resume objective convinces hiring managers to keep reading your resume. We teach you how to write a resume objective and provide 54+ resume objective examples to help you write the best opening statement possible.
What is an objective on a resume?
An objective on a resume (also called a career objective or objective statement) is a resume introduction that addresses a specific job ad, acting as a career mission statement by introducing the skills and qualifications you can bring to a position.
Because they emphasize potential rather than achievements, resume objectives are best for job seekers with little or no experience in a field, such as entry-level applicants and career changers. The two resume objective examples below focus on the applicant's capabilities to get hiring managers' attention:
Entry-Level Resume Objective Example for People Beginning Their Careers
General Resume Objective Example for Multiple Jobs
You can skip ahead to the 54 other resume objective examples we have to show you, or keep reading to learn how to write one:
How to write an objective for a resume (with examples for students and recent graduates)
In the following video our resident expert and Certified Professional Resume Writer, Aaron Case, breaks down everything you need to know about how to write an effective resume objective (but if you'd prefer to read about it, keep scrolling):
To write a good resume objective, first research the company and think about how your personal background (experience, skills, education, and interests) makes you the best fit for the role. Why should the specific company hire you for that job opening? What makes you better than other applicants?
Once you determine which of your information is most likely to stand out to the employer, summarize it in three sentences, like this:
First sentence: Self-introduction where you mention your years of relevant experience (if any) and degree or level of education
Second sentence: Your most job-relevant hard and soft skills
Third sentence: The role you're targeting and how you plan to help the company achieve its goals
Here are example resume objectives written for a college graduate resume , a college student resume , and a high school resume . They're color-coded to show how each sentence aligns with the writing guidelines above:
Recent college graduate resume objective example
Recent college graduate with a BA in English Literature and six months of international internship experience. Dedicated worker skilled at data entry and taking dictation. Seeking to leverage acquired academic knowledge and work experience to effectively fill AZZ Inc's open Office Clerk position.
College student resume objective example
Motivated college junior with 2+ years' experience volunteering as an ESL tutor. Became the most-requested tutor at the ESL center thanks to my ability to quickly identify students' needs and develop efficient solutions. Excited to bring these skills to College Prep Corp's part-time Tutor position.
High school resume objective example
Hard-working student (3.5/4.0 GPA) with proven leadership and organizational skills, and strong attention to detail developed in multiple AP classes. Team player who can be relied upon to help with administrative and customer service tasks. Seeking to apply my abilities to fill the internship role listed on Bauble Inc.'s website.
The sample resume objectives above include details like relevant coursework , volunteer work , and GPAs to make up for a lack of professional experience. If you're writing a resume to begin your career, you can also include that information and other extracurricular activities in your resume objective to compete with more experienced applicants.
54 Resume Objective Examples
Looking for job-winning resume objective examples to take ideas from? We provide 54 resume objective examples below organized by:
Experience level
Role (entry-level, supervisor, manager)
Life situation (career changing, high school, college, internship, part-time job)
Resume Objective Examples Based on Experience Level
Your resume objective should feature different information depending on your experience level. Here are examples of good resume objectives for inexperienced and experienced applicants:
Resume Objective for Job Seekers Without Experience
If you're writing a resume objective for your first job, focus on your job-specific skills and training to show employers what you're capable of, like this:
Related Resume Resources:
Resume with no experience
Resume for your first job
Resume Objective for Experienced Workers
If you do have relevant work experience, emphasize your accomplishments and job-ready skills in your resume objective to catch the hiring manager's eye. Here's an example of a resume objective written by an applicant with a little work experience:
Related Resume:
Resume Objective Examples Based on Role
Here are resume object examples for four different roles within a company: entry level, supervisor, and manager:
Entry-Level Resume Objective
Supervisor Resume Objective
Manager Resume Objective
Related Resumes:
Resume Objective Examples Based on Life Situation
Sometimes you need to write a resume to match your situation in life (e.g., a resume for an internship ). Below are five resume objective examples for different life situations:
Career Change Resume Objective
High School Student Resume Objective
High school student resume
College Student Resume Objective
Internship Resume Objective
Internship resume
Grad school resume
Part-Time Job Resume Objective
Resume for a part-time job
Resume Objective Examples Based on Job Title
Looking for a resume objective example for your specific job title? We've got resume objective examples for positions in the following job categories:
Administration & Office Support
Banking & finance, customer service & retail, engineering, food & food service, information technology (it), legal & law enforcement, manual labor & skilled trades, sales & marketing.
Looking for a resume objective example for an academic CV or resume? Here's a research assistant resume objective example that you can adapt for your purposes:
Research Assistant Resume Objective
Related Resumes and CV:
Research assistant resume
Teacher assistant resume
Lab technician resume
If you're seeking an office-based role, here are some resume objectives for inspiration.
Administrative Assistant Resume Objective
Administrative assistant resume
Executive Assistant Resume Objective
Executive assistant resume
Office Assistant Resume Objective
Office assistant resume
Office manager resume
Receptionist resume
Secretary resume
Applying for a job in the banking and finance industry? Here are resume objective examples for an accountant, bank teller, and financial analyst:
Accounting Resume Objective
Accounting resume
Staff accountant resume
Bank Teller Resume Objective
Bank teller resume
Personal banker resume
Financial Analyst Resume Objective
Financial analyst resume
Entry-level financial analyst resume
Finance resume
To showcase your skills in the beauty industry, follow the example of these resume objectives:
Esthetician Resume Objective
Cosmetology Resume Objective
Hair stylist resume
Cosmetologist resume
Look at the below example to get an idea of how to write a resume objective for your childcare resume:
Babysitter Resume Objective
Babysitter resume
Childcare resume
Below are examples of resume objectives written for customer service and retail jobs:
Customer Service Resume Objective
Related Resume Examples and Objectives:
Customer service resume
Technical support resume
Customer service resume objective examples
Call Center Resume Objective
Cashier Resume Objective
Retail sales associate resume
Grocery store cashier resume
Retail manager resume
Store manager resume
School hiring managers look for your teacher skills on your resume . Let employers know immediately that you can lead the classroom by listing your most relevant teaching qualifications in your resume objective like these educators do:
Preschool Teacher Resume Objective
Related Resume Example and Objectives:
Elementary teacher resume
Math teacher resume
Special education teacher resume
Teacher resume
Teacher resume objective examples
Substitute Teacher Resume Objective
Substitute teacher resume
Tutor resume
Librarian resume
Library page resume
Whether you're a soon-to-graduate engineering student or an experienced engineer changing your industry focus, you can use these resume objective examples for inspiration:
Civil Engineer Resume Objective
Related Resume Samples:
Civil engineer resume
Engineering resume
Mechanical Engineer Resume Objective
Mechanical engineer resume
Looking for work in the food and food service industry? Highlight your relevant skills like the applicants do in these resume objectives:
Bartender Resume Objective
Food Service Resume Objective
Food service resume
Server resume
Line Cook Resume Objective
Line cook resume
Prep cook resume
Chef resume
Fast Food Resume Objective
Fast food resume
McDonalds crew member resume
Waiter Resume Objective
Providing medical care to patients requires good carer skills. Learn how to show hiring managers you have these skills by using these resume objectives to learn how to write your own:
Medical Assistant Resume Objective
Related Resume Samples and Objectives:
Medical assistant resume
Physician assistant resume
Medical assistant resume objective examples
Caregiver resume
Nursing Resume Objective
Nursing resume
Nursing resume objective examples
CNA Resume Objective
Certified nursing assistant (CNA) resume
Phlebotomist Resume Objective
If you work in IT, you already know software and hardware skills are essential. But you might not know how to write a compelling resume objective. Here are some examples to show you how:
IT Project Manager Resume Objective
IT project manager resume
Data Entry Clerk Resume Objective
Data entry resume
Clerical resume
Software Developer Resume Objective
Web developer resume
Software engineer resume
Here are resume objective examples for a paralegal and police officer:
Paralegal Resume Objective
Paralegal resume
Lawyer resume
Legal assistant resume
Law school resume
Police Officer Resume Objective
Attention to detail and technical abilities should be at the top of your resume if you're a blue-collar worker or skilled laborer. Learn how to showcase these skills by looking at these sample resume objectives:
Construction Worker Resume Objective
Construction worker resume
Laborer resume
Welder resume
Housekeeper Resume Objective
Housekeeper resume
Hotel housekeeping resume with no experience
Hospitality resume
Custodian Resume Objective
Janitor Resume Objective
Security Guard Resume Objective
Security guard resume
Firefighter resume
Truck Driver Resume Objective
Truck driver resume
Delivery driver resume
Warehouse Worker Resume Objective
Warehouse worker resume
Security officer resume
Marketing is an ever-changing industry, so show employers you're adaptable and open to new ideas in your resume objective. Below are three examples of well-written sales and marketing resume objectives:
Sales Resume Objective (College Graduate)
Sales manager resume
Operations manager resume
Sales Resume Objective (No Degree)
Marketing Assistant Resume Objective
Marketing assistant resume
Marketing resume
Social Media Resume Objective
Social media marketing resume
Social media manager resume
Fundraiser Resume Objective
As a writer, you need a standout resume objective to show hiring managers that you have the writing skills they're looking for. Here's an example resume objective for a journalist resume that you can follow:
Journalism Resume Objective
Freelance writer resume
Copywriter resume
Click to rate this article

Written by Aaron Case, CPRW
Aaron Case is a Content Specialist & Certified Professional Resume Writer (CPRW) at Resume Genius, where he loves writing resume and cover letter tips that give job... more
Related Articles
How to Make a Resume for a Job in 2023
February 3, 2023 | By Conrad Benz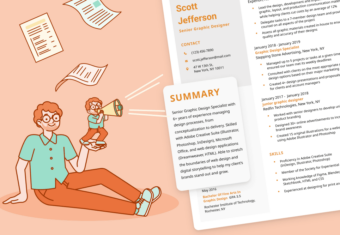 45+ Resume Summary Examples (& How to Write)
January 27, 2022 | By Conrad Benz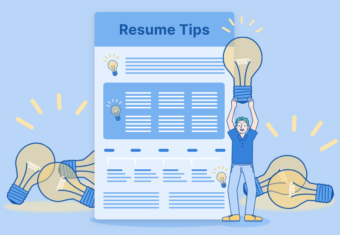 30+ Best Resume Tips to Help You Land a Job
August 18, 2022 | By Conrad Benz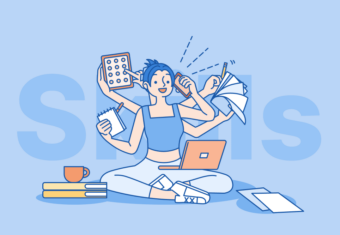 112+ Job Skills for Your Resume: List & Examples
December 21, 2022 | By Corissa Peterson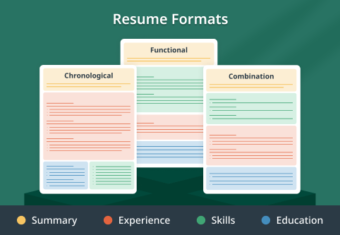 The Best Resume Format in 2023
February 3, 2023 | By Ida Pettersson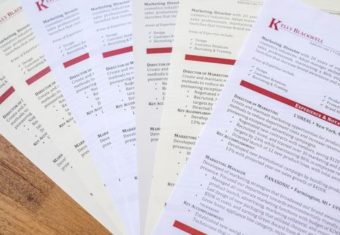 Resume Paper: 5+ Best Resume Paper Types
February 16, 2022 | By Nick Herschel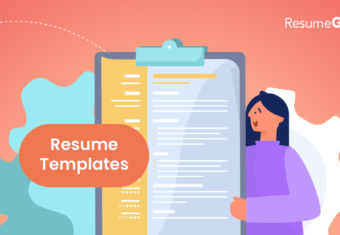 February 4, 2023 | By Geoffrey Scott, CPRW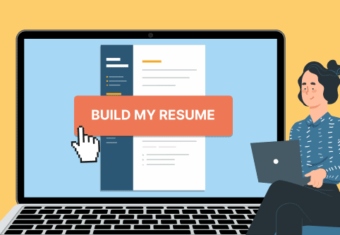 The Best Resume Builders for 2023: Top 11 Online Resume Builder Websites
December 5, 2022 | By Conrad Benz
Resume Tools
Resume Builder
Resume Examples
How to Make a Resume
Resume Format
Resume Summary Generator
Resume Help
Cover Letter Tools
Cover Letter Builder
Cover Letter Templates
Cover Letter Examples
How to Write a Cover Letter
Cover Letter Format
Cover Letter Help
What Is a CV?
How to Write a CV
CV Templates
CV Examples
Career Tools
Thank You Note Samples & Templates
Resignation Letter Samples
Letter of Recommendation Templates
Business Letter Formats
Career Advice
Forgot Password
Terms & Conditions
Privacy Policy
Accessibility
© 2023, Sonaga Tech Limited. All rights reserved
ResumeGenius.com is owned and operated by Sonaga Tech Limited, Hamilton, Zweigniederlassung Luzern with offices in Luzern Switzerland.
High schooler resume – With examples
Table of Contents:
Related Stories:
Whether you are still in high school or just getting ready to graduate, it's never too early to start working on your resume . A high schooler resume will give you the advantage when it comes to applying for jobs or college opportunities. This page will show you tips on how to prepare a resume for high school graduate students.
Elements of a high school resume
There are several components that you'll want to include on a resume for high school student . These are as follows:
Identifying information
When writing your resume , be sure to include your contact information, so the recipient can contact you. Include your name, address, phone number, email address, and any other links to profile information you want to add.
Resume objective
Your resume objective only needs to be a few sentences that explains why you would be a good fit for the job. Make sure the statement is linked to the job position that you're applying to. You can highlight skills you have that would be necessary for the job.
Example: Responsible, dedicated high school student with a strong work ethic looking to make a positive contribution in retail sales. Math-oriented person with good attention to detail.
General skills
List your hard and soft skills. Examples of hard skills include:
Writing ability
Communication skills
Proficiency in math
Accounting ability
Spanish proficient
Some examples of soft skills are:
Leadership ability
Good listener
Collaborative
Team player
Positive attitude
Educational skills and academic achievements
Your educational attainments may be the highlight of your resume . So, it's critical that you list everything pertinent to your education. This includes the following:
Highest degree you earned (in a high school graduate's case, it would be the high school diploma).
Place where you attended school.
Grade point average (GPA) if it is remarkable (above 3.5)
Honors or certifications (if applicable)
Special classes
Extracurricular activities and hobbies
Some students may not be able to boast about a great GPA, but they do have plenty of extracurricular activities to highlight. These usually pertain to school-related activities but aren't limited to that. These can show the recipient more details about your other interests, skills, and initiative.
A high schooler resume with a mediocre educational section can shine with the extracurricular activities they've participated in. Some of these may include:
Afterschool clubs
Yearbook staff
Leadership position
Volunteering
If you have a hobby that is directly related to the job position, then it's appropriate to list it. If not, don't write down random hobbies. In other words, make sure they're relevant.
Work experience
Not every high schooler has work experience, but if you do, you want to put that on your resume. Any type of work experience will be beneficial to list—even if you think it's a small job—and is helpful to boost your resume.
Be sure to emphasize your duties at work and/or anything else notable (i.e., was promoted to next level position in six months, etc.).
How to write a high school resume
When writing your high school resume, you can follow these tips for best results:
Develop an outline
It helps your resume to flow better if you create an outline first. An outline will keep the resume succinct.
Assess your background/present situation
During the outline process, gather all the information from your background. You can make a list of special achievements, certificates, extracurricular activities, and relevant educational activities. Write down your work history if you have one.
Use action words
When you're describing your educational activities or work experience, be sure to use action words instead of just listing the items.
Highlight important skills
Highlight your most important skills. If you have limited space, just point out the talents and abilities related to the job.
Proofread your document
Once you've completed your resume, take a short break. Then go back over it, looking for errors. Check for spelling errors, formatting issues, incorrect information, and grammatical errors. After all the hard work you've put into the resume, the last thing you want is any type of mistake to spoil it.
Formatting a high schooler resume
People use different resume format styles, but a single column will probably work best for a high school resume. Use a bold font header for each section of the resume and bullet points to highlight skills, job tasks, and so on.
Using a plain font is best, so it's easy to read. Usually, Time New Roman, size 11 or 12 is suggested.
Resume for high school students – Examples
The following is a simple high school resume example:
Jane Doe 102 Sharpe Avenue St. Paul, Minnesota 55116 (651) 555-1111 * [email protected]
Dedicated, personable, and friendly high school senior with a strong work ethic. Committed to excellent customer service and professionalism. Reliable and willing to go the extra mile.
Westland Park Senior High School, class of 2022 (3.8 GPA)
National Honor Society (2019-present)
Relevant courses: Public speaking, Communications, Leadership
St. Paul Public Library—Downtown Branch (June 2020-present)
Managed library database for checked-out materials.
Organized card catalog, incorporating materials appropriately.
Coordinated Story Time and Arts & Crafts for toddler and teen days.
Extracurricular Activities
Drama Club (2020-present)
Yearbook president (2021-present)
Guitar lessons (7 years)
Volunteered for homeless shelter (junior and senior years)
Helped Habitat for Humanity (contributed 100 hours throughout high school)
Collected food for the St. Paul Pantry (40 hours).
Spoke at the Honor Society Induction Ceremony
Honor Roll, eight semesters
Outstanding French Student, 2004
Volunteer of the Year, 2005
Computer software proficiency (Word, Excel, and PowerPoint)
Fluent in Spanish
Strong leadership skills
Work well in teams
Values timeliness
Developing your resume while you're still in high school is a great way to stay one step ahead of your peers in the job market. You'll be ready when it's time to send in the job applications.