Word & Excel Templates
Printable Word and Excel Templates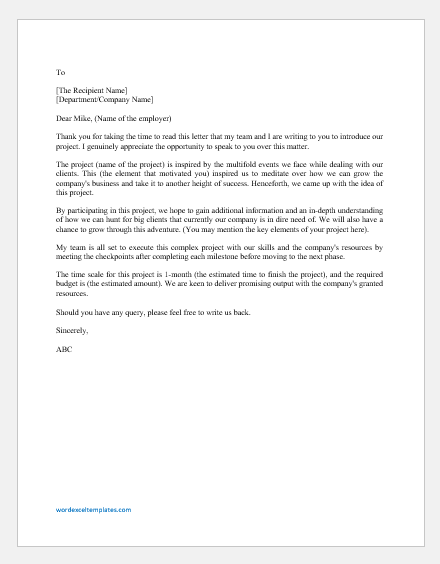 Project Introduction Letter
An employee, or a team of employees, writes a project introduction letter to the company to introduce the nature and significance of the project initiated by the company.
To acquaint the employer with the project's essence alongside all the involving attributes and features, the employee should identify the aims and goals hoped for at the end of it. Summarizing the background can add to the value of your project. One can also mention the inspirations and motivations of choosing this project to establish trust and its significance.
Typically, a project introduction letter includes the project's scope with valid arguments on what it holds for the company. Key elements of the project can be briefly explained. The employee should also add the activities that are to be carried out in the development of the project. All the technicalities and methodologies should be elaborated and specified.
The introduction of research partners and additional helpers must also be introduced in the letter, so the company is aware of the sources spent on the project. Adding the analogy of a similar case can help the employer/board better grasp why it is crucial for the business's dynamic growth.
A sample map indicating the methodologies and approaches in the delivery of the project may give the board confidence on your expertise to carry the task with proficiency. You may also make an offer to your employer to track the plan to keep an eye on the implementations.
Feel free to access the following sample of the project introduction letter. You can change the information according to your needs.
Sample Letter
Dear Mike, (Name of the employer)
Thank you for taking the time to read this letter that my team and I are writing to you to introduce our project. I genuinely appreciate the opportunity to speak to you over this matter.
The project (name of the project) is inspired by the multifold events we face while dealing with our clients. This (the element that motivated you) inspired us to meditate over how we can grow the company's business and take it to another height of success. Henceforth, we came up with the idea of this project.
By participating in this project, we hope to gain additional information and an in-depth understanding of how we can hunt for big clients that currently our company is in dire need of. We will also have a chance to grow through this adventure. (You may mention the key elements of your project here).
My team is all set to execute this complex project with our skills and the company's resources by meeting the checkpoints after completing each milestone before moving to the next phase.
The time scale for this project is 1-month (the estimated time to finish the project), and the required budget is (the estimated amount). We are keen to deliver promising output with the company's granted resources.
Should you have any query, please feel free to write us back.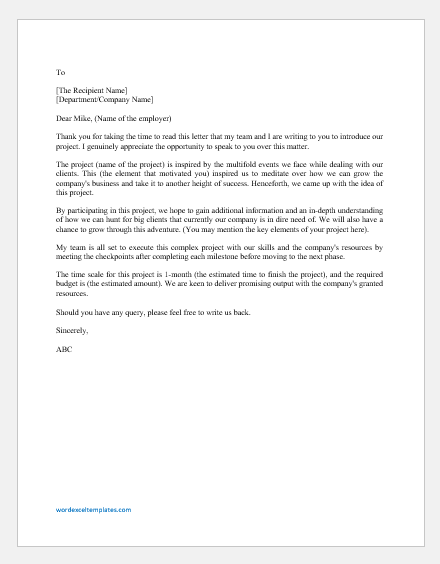 Letter of Introduction
In third party introduction letters, the writer is addressing someone they are familiar with and introducing a third party to the recipient. Generally, specific requests for employment or other assistance accompany the letter. These letters tend to be less formal as they are usually sent to someone you know well.
In blind contact introduction letters, the writer does not know the recipient. The entire purpose of the letter is to make the introduction. These types of letters are essential in building business and customer relationships.
Introduction letters are often confused with referral letters, cover letters or application letters, each of which is used under different circumstances.
Letter of Introduction Template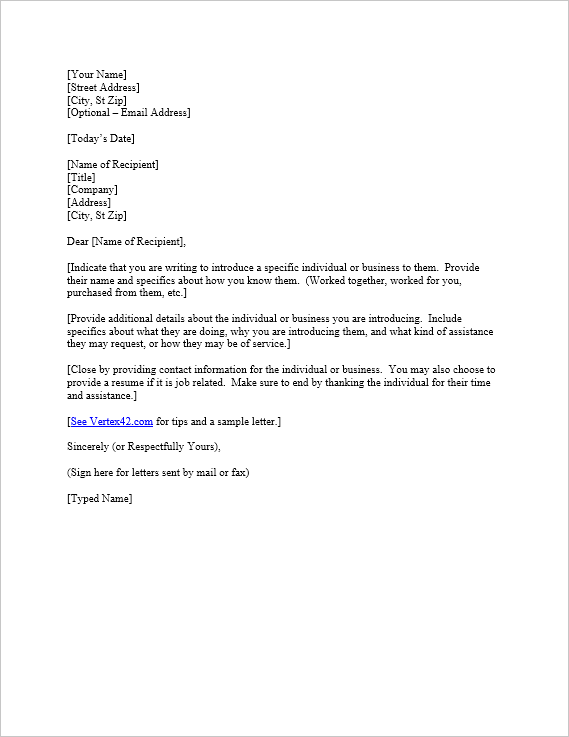 Other Versions
Description.
Trying to build up your rolodex or help out a friend or associate? Use this free letter of introduction template to help break the ice.
Author : Brent Weight and Jon Wittwer
License : Limited Use
Tips: How to Write a Letter of Introduction
It is ok to keep the letter less formal if it is someone you know well
Be concise and stay on topic
Ask for specific assistance – don't make general or unattainable requests
Provide contact information for the person being referred
An introduction letter might just be an email between friends or colleagues
Sample Introduction Letters
Business letter of introduction sample.
I am writing to introduce you to a remarkable young woman, Cami Larsen. She has worked for me the past 6 months and has done an excellent job.
Cami has been very valuable to our team. She has a bachelor's degree in marketing and she has a great sense of current market trends. She has been marketing lead on several key projects for us. Her husband recently was transferred to New York so she will be leaving us shortly. We will be sad to see her go. Since she will be coming your way, I was hoping that you might be willing to consider Cami for a position in your firm or assist her with finding other opportunities in New York. She will be a great asset to whoever hires her on.
Let me know if you have any questions or you can reach Cami directly at (123) 456-7890. I am sure she can provide you with a resume if you wish. Thank you for your time and assistance.
More Sample Introduction Letters
Letter of Introduction = Cover Letter - seattlecentral.edu - This pdf says that a cover letter is a type of introduction letter because you are introducing yourself to your employer and inviting them to read your resume.
Letter of Introduction Examples and Writing Tips - thebalancecareers.com
Additional Resources
The Art of the Introduction - techcrunch.com - In this age of emails, yours needs to not blend in. Check this out for specific tips on introducing yourself by email.
Sharing Our Letter of Introduction Template
If you are running a related website or blog, and would like to recommend the use of our template, feel free to link to this page using the following URL: https://www.vertex42.com/WordTemplates/introduction-letter.html
Follow Us On ...
Sponsored Listings
Letter templates.
Search Search Please fill out this field.
Career Planning
Finding a Job
Letter of Introduction Examples and Writing Tips
Alison Doyle is one of the nation's foremost career experts.
Types of Introduction Letters
Tips for writing a letter of introduction, letter of introduction examples, letter introducing two people, letter introducing yourself, more introduction letter examples, related types of letters.
Sam Edwards / Getty Images
Do you need to write a letter introducing yourself to a prospective employer, a networking contact, or a potential new client? A well-written letter of introduction can result in a valuable relationship, and help you find a new job or acquire a new client. Learn why and how to send a letter, email, or LinkedIn message introducing yourself, so that you can make the best possible impression on the reader.
Surveys report that 70% to 80% (some even as high as 85%) of job seekers say that networking has helped them find a new job. However, this doesn't mean that every networking success story involves a direct connection. Sometimes, it's less about who you know, and more about who your friends know. A letter of introduction is one way to forge a new connection.
There are two types of letters of introduction.
In the first type, you introduce a connection to someone else you know . That someone might be a potential candidate for employment, or someone looking for career assistance.
In the other type of letter of introduction, you write to someone you haven't met . You introduce yourself to ask them for a job referral or request assistance with a job search .
A letter of introduction can be a useful way to network and gain job search advice, or even possibly a job opportunity.
The most important tip to remember when writing a letter of introduction is to keep it short and to the point. The person you are contacting is a busy professional, and you want to get his or her attention right away.
Use a Professional Tone
When writing your letter, make sure the tone matches your relationship. If you are close friends, you can write in a slightly less formal style. However, if you are introducing yourself for the first time, make sure your letter is extremely professional.
Mention Who You're Introducing
First, include a quick introduction that explains who you are, or a short synopsis of the person you are introducing.
Explain Why You're Writing
Then, briefly describe what you would like to accomplish by sending your letter. Does the other person wish to apply for a job opening? Are you hoping to set up an informational interview for yourself? Be as clear as possible.
Share Your Contact Information
Conclude with a description of how the recipient of the letter can either get in touch with you or the third party. Make it as easy as possible for the recipient to respond.
Proofread and Edit
Whether or not you are already acquainted, be sure to thoroughly edit and proofread your letter before sending it.
In many cases, the letter can be sent via email, because that's the quickest and easiest way to connect.
This is a letter of introduction example for introducing two people. Download the letter of introduction template (compatible with Google Docs and Word) or see below for more examples.
The Balance
This letter is written as an introduction to connect two people, and is typically sent to someone you know well.
Letter of Introduction Example: Introducing Two People
Barbara Nygaard 123 Main Street Anytown, CA 12345 555-212-1234 barbara.nygaard@email.com
April 11, 2022
Bob Smith Talent Evaluation Acme Recruiting 123 Business Rd. Business City, NY 54321
I'm writing to introduce you to Janice Dolan, who I have the pleasure of being acquainted with through the Brandon Theater Group. I am the Technical Director for the group, as you know, and I have worked with Janice on several local theater projects. She is a terrific stage manager with over ten years of experience.
Janice is interested in relocating to the San Francisco area in the near future and would appreciate any recommendations you could offer her for conducting a job search for a theater position and any help you can provide with the logistics of relocating to California.
I've attached her resume for your review, and you can contact her at janicedolan@email.com or 555-555-5555. Thank you in advance for any assistance you can provide.
Signature (hard copy letter)
Barbara Nygaard
This letter is an example of a letter written to introduce yourself.
Letter of Introduction Example Introducing Yourself
Subject: Introduction From Katherine Sussman
Dear Mr. Randall,
My name is Katherine Sussman, and I am currently a recruitment associate for XYZ Recruiting. I have been working as a recruiter for the past three years.
I am interested in moving from recruitment work in a large corporation to internal recruitment for a nonprofit. I used to work in development for ABC Nonprofit and would love to bring my current skills to a similar nonprofit. I know you do this kind of work for Sunshine Nonprofit, and I would appreciate hearing a bit about your experience in this field. I would love to arrange a time to meet with you for an informational interview.
I have attached my resume for your review. If you have time for a brief conversation, please let me know. You can contact me via email (ksussman@email.com) or phone (555-555-5555). I look forward to hearing from you. Thank you so much.
Katherine Sussman
Here's more information on introducing yourself, including how to introduce yourself in an email, and tips for saying thank you for an introduction.
How to Introduce Yourself in an Email
Sample Thank-You Letter for an Introduction
Tips for Writing a Letter Requesting Career Advice
People often confuse a letter of introduction with other types of job search letters:
A cover letter is a document sent with your resume and other job application materials. Your cover letter serves as an introduction to your resume. Sometimes, you'll mention a referral from a mutual acquaintance who told you about the job or passed on the hiring manager's name. The letter explains why you are qualified for the specific job for which you are applying.
A referral letter is a letter you write to someone you don't know following a lead by a mutual acquaintance. In the letter, you would begin by mentioning your common contact, and then make your request—perhaps you are applying to a job they have available, or you are looking to conduct an informational interview or learn about career opportunities.
A letter of recommendation is a letter written by someone who is familiar with your academic work or your job skills and can endorse your candidacy for a position. The letter would be addressed to the admission officer, department head, or hiring manager, and would include specific skills and experiences that highlight your suitability for the position you're applying to.
Key Takeaways
A letter of introduction can forge a new connection. Use these letters to introduce yourself to a potential new client or employer, or to do the same for one of your contacts.
Keep your letter concise and to the point. The reader is a busy professional. State your purpose early on.
Consider sending your introduction via email. If time is of the essence, emailing your note can help make an introduction quickly.
Edit and proofread before sending. Even if you know the recipient well, make sure your letter is perfect before you mail or send it.
PayScale. " How Many Jobs Are Found Through Networking, Really ?"
By clicking "Accept All Cookies", you agree to the storing of cookies on your device to enhance site navigation, analyze site usage, and assist in our marketing efforts.
Research Project Introduction Letter Template
Your organization has taken up a new research project. As the team leader, it is your responsibility to mention briefly the project to your team members. An official letter of introduction should be written for the said purpose.
The tone of the said letter should be quite formal. You should mention the goals of the project, the timeline, and the equipment required in the said project. In order to write such a letter, you shall find all the necessary guidance that you might require on this website.
Letter Template: 1
Date:
I (mention your name); behalf of (mention company name) wanted to say to you that, we have been a reputed organization in developing new services and innovations. Our projects/experiments have always added value to everyday lifestyles.
We always try to give the best high-quality products/services to our customers. We are grateful to our customers who have been a great support to us and help us to do better each day.
We are excited to announce a new research project (mention product) related to (describe a little bit about the project). For this project, we are looking for an experienced candidate who has worked before or has knowledge about the topic.
Candidate must have a degree of (mention degree) with (mention years) of experience. You may contact us anytime at (mention phone number) or through an email at (mention email address) for further information.
For more information, you can log in to our website (mention link).
[Sender Name]
Download Template : ( pdf, docs, ODT, RTF, txt, HTML, Epub, Etc )
Similar Posts:
Farewell Manager Letter: 75 Templates
Research Assistant Cover Letter: 6 Templates
Fundraising Letter Templates: 55+ Types of Formats
Appreciation Letter to Manager: 30 Templates
Research Paper Acceptance Letter: 4 Templates
Decline Project Offer Letters: 5 Templates
Apology Letter for Plagiarism: 4 Types Templates
PhD Cover Letter: 4 Templates and Emails
Engineer Farewell Letter: 28 templates
New Website Announcement Email Template
Marketing | Branding | Blogging. These Three Words Describe Me in The Best Way. I Am a Self-Taught Marketer with 10 Years of Experience. Helping Startups/ It Companies/ and Small Businesses to Enhance Their Business Through Branding and Marketing Ideas. On A Mission to Help Small Businesses to Be a Brand.
Leave a Comment
You must be logged in to post a comment.
What is a letter of introduction and how do you write one?
A letter of introduction is the first point of contact and it allows you to tell the recipient a bit more about you, with the potential outcome of gaining a new job or business contact as a result.
Such a letter may be sent as an alternative to a cover letter when you are applying speculatively outside of the normal recruitment process. You have have reason to believe that the employer may benefit from your skills, so an introduction letter paves the way for a formal application. The tone and content should be slightly different, so take care in terms of the outcome that you desire.
You may be writing to someone you already know, or the contact may be completely new. In this blog, we'll cover everything you need to know about the topic with examples including:
What a letter of introduction is and how to write it
Howe do you write a short introduction example?
Tips for writing a complete letter
The difference between a letter of introduction and a cover letter
Sample cover letters of introduction for jobs
What is a letter of introduction?
If you are looking for a new job, you should use a range of different sources to secure a role, including applying via job boards, speaking to recruitment agencies, and direct contact. Direct contact is when you find a relevant contact from a company and contact them yourself to introduce yourself, and potentially open the doors to a new opportunity. 
If you get in touch with a hiring manager directly and they wish to find out more about you, it is a great idea to have an intro letter that is ready to go. They can then let you know whether they would like to read your resume.
So how do you write a good letter of introduction? For instance, you may search for the manager or director of the company you want to work in. When looking for new business, direct contact is vital as it can help you network with key contacts. You may also want to introduce yourself to people that you may want to collaborate with in the future. In these cases, a letter of introduction is the way to achieve this.
An introduction letter can also be used to introduce one contact to another. For instance, referring business to someone you know or introducing a potential new hire.
Reasons for writing an introduction letter 
An introduction letter can be used for many different situations. When a new employee starts, their manager may send an introduction letter to inform everyone about the new start, and to request that they make them feel comfortable. You might start a new job yourself, and send a letter of introduction to let clients or customers know who you are and what your role is. An introduction letter is often sent to prospective new clients in an attempt to gain a new contact or business. In other cases, candidates may send a letter of introduction to gain new contacts and hopefully, a new job.
You can write an introduction letter via email or LinkedIn message. You can write it in whatever means suits you best.
Writing your letter of introduction
Although there are many different reasons for writing a letter of introduction, you can follow the same standard structure when writing these:
How do I start my introduction? It is a good idea to start with an opening, friendly greeting, especially if you are speaking to someone you have not previously had contact with before.
Here's an example to reach out to a connection on LinkedIn with whom you have not spoken previously.
Hi John, thanks for accepting my connection. I hope this message finds you well.
Alternatively, if you are introducing a new team member to a group at work, you could have a look at this example:
Hi everyone, I hope you all had a great weekend.
Your existing relationship with the recipient will determine which type of greeting to use. How do you introduce yourself professionally? Always use a greeting though, as it starts the introduction letter in a positive and friendly way.
When applying for a job, it is a good idea to include a cover letter in addition to your resume. A cover letter gives the hiring manager a brief introduction to your expertise, and it should encourage them to want to read your resume.
Purpose of Letter
The next stage of the letter of introduction is the purpose of the letter. Why are you writing to them? Everyone is busy, so you want to 'cut to the chase' as quickly as possible.
Here's a sample to introduce yourself to a potential client or employer.
I am currently a project manager at JH&B in Chicago and I'm reaching out as I will be in New York next week and would love to grab a cup of coffee if your schedule allows.
If you are introducing a new team member, you may write:
I just wanted to send a quick note to let you know that Lisa Riley has started with us today, and she will be working in the finance department as an accounts assistant.
Relevance of the Contact
Now that you have informed the recipient of why you have reached out to them, the next step is to explain the relevance of the contact. They know the purpose, but why, specifically, have you decided to reach out to them?
For example:
As JH&B will be collaborating with Brandy Partners on the upcoming NextUs campaign, I thought it would be beneficial to connect in-person and discuss the project further.
Help the recipient understand why you are contacting them. There is no need to go into in-depth detail here, just keep it brief and to the point.
The outcome
What outcome are you expecting from the introduction? In other words, what do you expect the recipient to do?
For example, if you are introducing a new team member, you might say:
If you see Lisa this week, please welcome her and help make her feel at home in the office.
If you are yourself, you should let the recipient know what information you are looking for in a response and how they can get in touch with you.
Please let me know if Wednesday or Thursday would work for you, or feel free to get in touch via email at [email protected]
Make sure the introduction is polite, professional and you explain who you are, why you are contacting the recipient, and what your expectations are.
Figuring out how to start your cover letter can be one of the most challenging parts of the whole application process. It's also one of the most important. According to Yahoo Finance, 77 percent of hiring managers say they would give preference to a candidate who submitted a cover letter – even if the application said it was optional!
Sample letters of introduction
Example #1: introducing your business.
Thanks for accepting my connection request. I hope this message finds you well.
I'm reaching out to you because I have recently opened a small coffee shop on the corner of Blake Street. We supply coffees and other refreshments, such as cakes and crisps to businesses in the local area, both take away and sit in.
As you are new on the block, I wanted to welcome you to the neighborhood and invite you to come down to the shop for cake and coffee. We can also discuss the catering and refreshment services we provide if they are of interest to you. 
Let me know what day suits you. I look forward to meeting you.
Sample #2: Letter of introduction for job
I hope this letter finds you well. I am writing to inquire about any vacancies you may have at the moment in your civil engineering department.
I have a 2:1 BEng Civil Engineering, with 4 months of work experience in a local firm which has brought me invaluable experience in urban planning and infrastructure design.
I am now looking for a full-time job and I have heard only positive things about Smithson Co. I would relish the opportunity to discuss how my experience might align with your company's needs. I look forward to hearing from you via phone or email.
Yours sincerely,
Lewis Smithers
What is the difference between an introduction letter and a cover letter?
Although a cover letter is an introduction, it is not the same as an introduction letter. A cover letter is only ever sent as part of a job application, whereas an introduction letter can be sent for all kinds of purposes. An introduction letter should only be a couple of paragraphs long, whereas a cover letter may be around one page . The introduction letter is mostly sent via email or through platforms such as LinkedIn, but you can decide for yourself which format would suit you best. The main consideration with an introduction letter is that it should be brief and get to the point. If it is unexpected, the recipient won't want to spend long reading it.
Here is exactly how you can write a cover letter that will stand out from the crowd, and help you land that interview.
Key takeaways for an introductory letter
An introductory letter is your chance to pique someone's interest, not tell your life story. Much as you might think that more detail would help your cause, keep the letter as brief as possible.
Make sure you are professional in your letter and that you inform the reader of who you are and why you are contacting them.
Always state your expectations from the recipient.
Keep your letter of introduction short and to the point, there is no need to give your life story, just stick to the main facts.
Don't be disappointed if the recipient isn't interested at the moment. Keep their details and ask if you can follow it up in the future.
Check for spelling errors before you send and ensure you are spelling the recipient's name correctly.
Have a look at our cover letter examples and cover letter templates before you start building your own.
How To Write A Letter Of Introduction For Job Seekers (Samples Included)
Jeff Gillis 0 Comments
By Jeff Gillis
Updated 6/14/2022.
For many job seekers, nothing's more frustrating than the words, "It's not what you know, it's who you know."
What if you don't know anyone? Perhaps you've moved to a new city, switched industries, or simply didn't recognize the importance of networking until recently. How can talented individuals in this situation play catch-up and get their careers started?
It isn't impossible, and you don't have to be obnoxious to get in front of the right people. In fact, there's an entire method for introducing yourself to people you've never met but would like to know. It's called sending a Letter of Introduction.
What Exactly Is a Letter of Introduction?
So, what is a letter of introduction? A letter of introduction is, according to Military One Source , correspondence that "notifies an employer of your qualifications and interest to be considered for potential future positions."
However, it can also be more. For example, you could send a letter of introduction to a potential new network contact, allowing you to expand your circle.
Essentially, the letter of introduction is a way to reach out to someone asking to make their acquaintance and, if they're willing, find out about job opportunities or forge new connections in your desired industry. It's a polite way to get your name in front of important people without infringing on their time or accosting them in a coffee shop.
It's also important to understand what an introduction letter is not. It isn't your resume , it's not a cover letter , and it's not a short story detailing your early life, dreams, and ambitions. You don't send one in response to a current job posting.
Instead, it's a brief, clear, and concise explanation of who you are as a professional and why you are writing. This reason could be that you're looking for a job, or you're hoping to chat with them to gain some insight into the industry you wish to enter.
Types of Introduction Letters
An introduction letter can be used to introduce yourself to someone new or to introduce a friend or colleague to someone you know. Introduction letters are either formal or informal. Typically speaking, an informal introduction letter is used in the second case where Person A is introducing Person B to Person C.
How to Write the Different Kinds of Letters of Introduction
Writing an informal introduction letter to introduce someone to a third party is rather simple. Since you know the person you're introducing them to, you can rely on your own judgment when choosing your wording. For this article, we'll focus on a relatively formal letter, even if it's to a colleague. Such a letter should include the following features:
An explanation of why you're writing
A brief description of who you're introducing them to, relevant details like their job, and how you personally know them
A few lines on what that person needs (i.e., advice on entering the tech world with a finance background) and why you thought your colleague would be a useful resource
The job seeker's contact information, ideally both their telephone number and email address
Today, most people send letters of introduction via email. Be mindful of how you send that email. For instance, there's a difference between sending a letter of introduction and a referral letter.
Let's say your friend needs a freelance copywriter. You worked with a great copywriter previously, and you tell your friend you'll send their details.
In this case, you're mainly sending a referral, as you're connecting a professional connection to a friend with a specific need. While this is an amazing thing to do – as 72 percent of interviews are referrals – it isn't the same as a letter of introduction.
Now, let's change the circumstances a bit. In this scenario, let's pretend your friend owns a copywriting agency.
Your professional connection is looking for a full-time gig and asks you to introduce them to someone who works in an agency. When you send the message out, you aren't referring your professional contact for a specific opening. Instead, you're letting your friend know a bit about who they are and providing contact details that allow your friend to reach out to your professional connection if they so choose. That's an introduction letter.
When writing a letter of introduction for yourself, the steps are almost identical with a few subtle differences:
Dive right into who you are and what you do
Include a few lines about why you're writing to them and specific details about what you'd like from them, like industry insights or information on job opportunities.
Provide information on how they can reach you, how you look forward to speaking with them, and a thank you for their time
End with a respectful sign-off
Letter of Introduction Samples
In some cases, it's far easier to see how to approach a situation by checking out a few examples. Here is a sample letter of introduction for when you're writing on behalf of someone else and another for when you're writing on behalf of yourself:
Introductory Letter on Behalf of Someone Else
Hi Jane Doe, It was a pleasure catching up with you at the networking event last week! I'd like to take a moment to introduce you to John Smith, a project manager with nearly a decade of experience, specifically in the technology niche. I've personally worked with him several times during his time with ABC Corp, and I've grown to trust his expertise over the years. Currently, John is exploring new opportunities and was hoping to connect with you about potential future openings at your company. I've attached his resume for you to review, and you can also find him on LinkedIn using the link in that document. If you'd like to touch base by phone, you can contact him at 555-555-5555. While I'm not aware of any current hiring needs on your end, I do believe John would be an asset. Sincerely, James
Introductory Letter on Behalf of Yourself
Dear John Doe, My name is Jane Smith, and I'm a marketing manager with ten years of experience in the field, focused mainly on the food and beverage space. I've long been a fan of your company – XYZ Inc. – particularly its recent campaign for leading snack food manufacturer ABC Co. If you have the time, I would love to talk to you about opportunities with your company, as well as gain career insights from a leader in the field, such as yourself. If you're available, I can be reached at 555-555-5555. You can also reply to this email and view my portfolio using the link in my signature. Thanks for your time, and I look forward to hearing from you. Best, Jane Smith
These are rather formal examples of an introductory letter, focusing on professionals in the project management niche. Additionally, they're relatively simple, showing you the general structure to follow.
In some cases, you could expand on various points based on the nuances of the company and what the job seeker has to offer. However, it's crucial to keep things concise. Now isn't the time to tell someone's life story. Instead, the goal is to make an initial connection that can be built upon later.
It's also true that less formal letters sometimes work. However, you don't want to run the risk of alienating someone you don't know with what feels like a gimmick or a sales letter. That's why formal is often the way to go, regardless of whether you're introducing yourself or someone else.
Use these examples as a letter of introduction template, giving you a solid starting point. Then, adjust the details as needed to ensure it makes the best possible impression.
Putting It All Together
A letter of introduction allows you to even the playing field when it comes to the game of "who knows who." If you can dedicate time to send a letter (or email) of introduction each week to people you'd like to meet, a certain percentage will likely reply back – so long as you don't simply cut and paste the same letter for everyone.
Whether it's to land a new job or break into a new industry, take advantage of the power of introductory letters.

Co-founder and CTO of TheInterviewGuys.com. Jeff is a featured contributor delivering advice on job search, job interviews and career advancement, having published more than 50 pieces of unique content on the site , with his work being featured in top publications such as INC , ZDnet , MSN and more.
Learn more about The Interview Guys on our About Us page .
About The Author
Jeff gillis.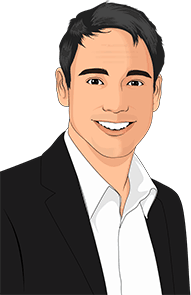 Co-founder and CTO of TheInterviewGuys.com. Jeff is a featured contributor delivering advice on job search, job interviews and career advancement, having published more than 50 pieces of unique content on the site , with his work being featured in top publications such as INC , ZDnet , MSN and more. Learn more about The Interview Guys on our About Us page .
Copyright © 2022 · TheInterviewguys.com · All Rights Reserved
Our Products
Case Studies
Interview Questions
Jobs Articles
Members Login
Get Access to ALL Templates & Editors for Just $2 a month.

Google Docs
Apple Pages
Illustrator (AI)
MS Publisher
Vectors (EPS)
Google Sheets
Apple Numbers
Power Point
Backgrounds
Coloring Pages
Illustrations
Video Online
18+ Letter of Introduction Examples
Students, job applicants, and several others often need a letter of introduction to attach to their portfolios , college applications, and for other submission purposes. To make it easy for you, we have a wide range of ready to use and professionally drafted sample letter of introduction examples.
Formal Business Introduction Letter Template
New Restaurant Introduction Letter Template
Letter of Introduction Creative Template
Letter of Introduction for Job Design
Letter of Introduction for Teaching Job Template
Standard Business Introduction Letter Template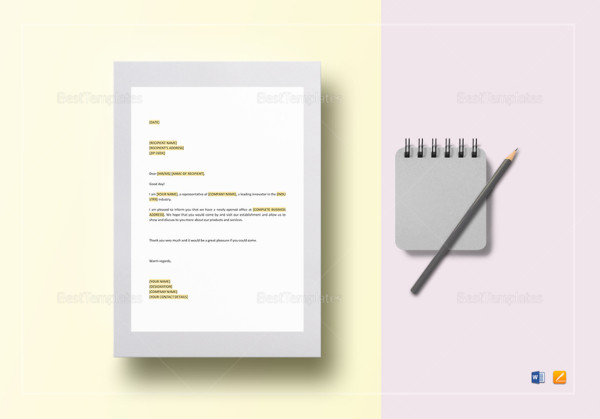 Free Portfolio Letter of Introduction Template
Free Sample Letter of Self Introduction For High School Students
Free Student's Letter of Introduction Sample Template
What Is The Target Audience Of The Letters Of Introduction Examples?
Free letter of introduction to the college coach template.
Free Business Client Letter of Introduction Example
Free Letter of Introduction for a Job Writing Template
Free Sample Company Introduction Letter Template
Free Example of Formal Letter of Introduction Template
Free Professional Introduction Letter In PDF
Free Informal Letter of Introduction To Classmates
Free Family Reunion Introduction Letter In Word
Free Sample Property Management Introduction Letter
What Are The Benefits Of The Introduction Letters?
More in letters.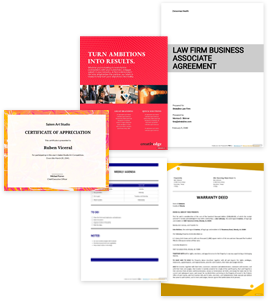 23+ FREE & Premium Introduction Letter - Download NOW
Beautifully Designed, Easily Editable Templates to Get your Work Done Faster & Smarter.