The Shop for Sophisticated Readers The Reader's Catalog is a thoughtfully chosen collection of items for readers and writers
Surround Yourself with Inspiration Browse thousands of illustrations from our archive, all available for purchase
The New York Review Slipcases, bags, David Levine calendar, and more
Jewelry, Accessories, and More Heirloom-quality jewelry and clothing for readers of all ages
Renaissance Manuscript Silk Chiffon Scarf
Blossoms cover the central area of the scarf; on each end is a wide border of flowers, buds, leaves, and berries, in saturated shades of blue, pink, and green.
The Shakespeare Collection Socks Gift Boxes
Each Shakespeare Collection gift box—designed and produced under license from The Shakespeare's Globe Trust—includes three luxurious pairs of socks suitable for both men and women, in sizes to fit both. "Playful yet classy socks. A fun spin on a classic."—The Scotsman
The Shakespeare Sock Collection
"Undoubtedly the most cheering underthings in the land."—The Guardian Designed and produced under license from The Shakespeare's Globe Trust, these luxurious socks suitable for both men and women, in sizes to fit both. Choose among Hamlet, Romeo and Juliet, Macbeth, and Caesar.
Book of Hours Silk Chiffon Scarf
The sumptuous imagery on this scarf is based on that in books of hours, medieval manuscripts embellished with intricate borders and initial letters depicting flowers and leaves, vines and tendrils, buds and berries—motifs reproduced here and printed in the opulent colors used in those works.
Walt Whitman Cuff Bracelet
"now voyager sail thou forth to seek and find," from Walt Whitman's The Untold Want, is engraved on the outside of this lovely polished sterling silver cuff bracelet. Inside is the author's name with a picture of a sailing ship.
Collective Noun Animals Tea Towel #2
A hum of bumblebees, a piddle of puppies, a pounce of cats, a drift of sheep, and more, on a hand-screened unbleached cotton tea towel featuring 15 wonderfully evocative nouns, illustrated.
Collective Noun Animals Tea Towel
A prickle of hedgehogs, a parliament of owls, a circus of otters, and more on a hand-screened tea towel featuring 15 wonderfully evocative collective nouns, illustrated.
Collective Noun Birds Tea Towel
A chime of wrens, a bouquet of pheasants, a charm of goldfinches, and more on a hand-screened tea towel featuring 15 wonderfully evocative collective nouns, illustrated.
Classic French Notebooks
Walk into any stationery shop in France and you'll see an extensive array of these beloved notebooks. This is the basic model: versatile A5 size with a stapled spine. Pages are smooth ivory French-milled 90g paper, ruled, acid-free and pH neutral, fountain pen- and marker-friendly. Six colors.
Classic French Notebooks—Spiral Bound- Size A5
Walk into any stationery shop in France and you'll see an extensive array of these beloved notebooks. This version is ruled, with a margin; the spiral allows the notebook to lie flat. The pages are smooth ivory French-milled 90g paper.
Time Spent Reading Is Never Wasted Mug
This heirloom quality bone china mug is decorated with Quentin Blake's irresistible illustration of a storytelling dragon reading to four captivated children, with the reminder: "Time spent reading is never wasted." Made in Scotland.
Mealtime Fun and Games Paper Placemats Kit
Each of the 24 sheets provides a different activity, puzzle, word scramble, or maze to keep children entertained at the table, including dozens of fun conversation starters for young gastronomes; with 12 gel pens in a pouch.
NYR Merchandise
David Levine 2023 Calendar
The 2023 edition of this annual favorite features David Levine classics drawn exclusively for The New York Review of Books, including Zora Neale Hurston, Oscar Wilde, Beatrix Potter, Frederick Douglass, and more.
New York Review Notebook
David Levine Author Notebook
Caricatures by world-renowned artist David Levine enriched and enlivened the pages of The New York Review of Books for almost five decades. Thirty-three of Levine's most arresting and iconic caricatures of authors decorate this beautifully crafted notebook.
David Levine Author Mug
Caricatures by world-renowned artist David Levine enriched and enlivened the pages of The New York Review of Books for almost five decades. Thirty-three of Levine's most arresting and iconic caricatures of authors decorate this heirloom quality bone china mug, including the artist's self-portrait.
New York Review Slipcase
Sturdy cardboard slipcases will keep your copies of the Review neatly and attractively organized but still within easy reach. Each slipcase holds a full year (20 issues).
Advertisement
More from the Review
Subscribe to our Newsletter
Best of The New York Review, plus books, events, and other items of interest
The New York Review of Books: recent articles and content from nybooks.com
The Reader's Catalog and NYR Shop: gifts for readers and NYR merchandise offers
New York Review Books: news and offers about the books we publish
I consent to having NYR add my email to their mailing list.
Hidden Form Source
March 23, 2023
Current Issue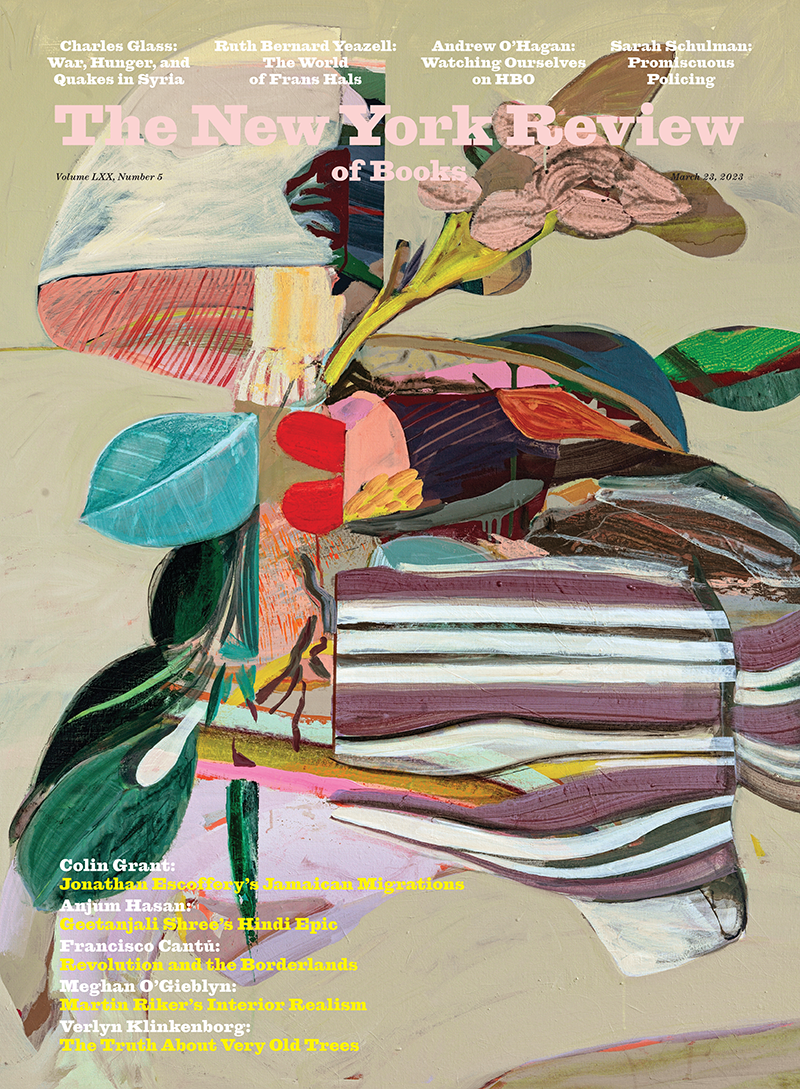 Departments on the Defensive
A new book by John Guillory explores the history of literary studies and casts a despairing eye at the future of literary criticism.
March 9, 2023 issue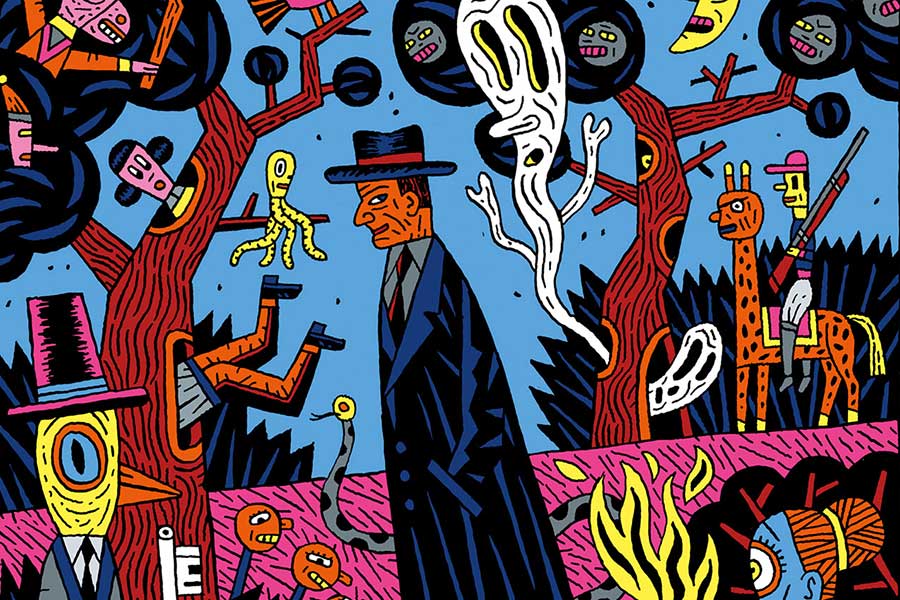 'Devilish Agencies at Work'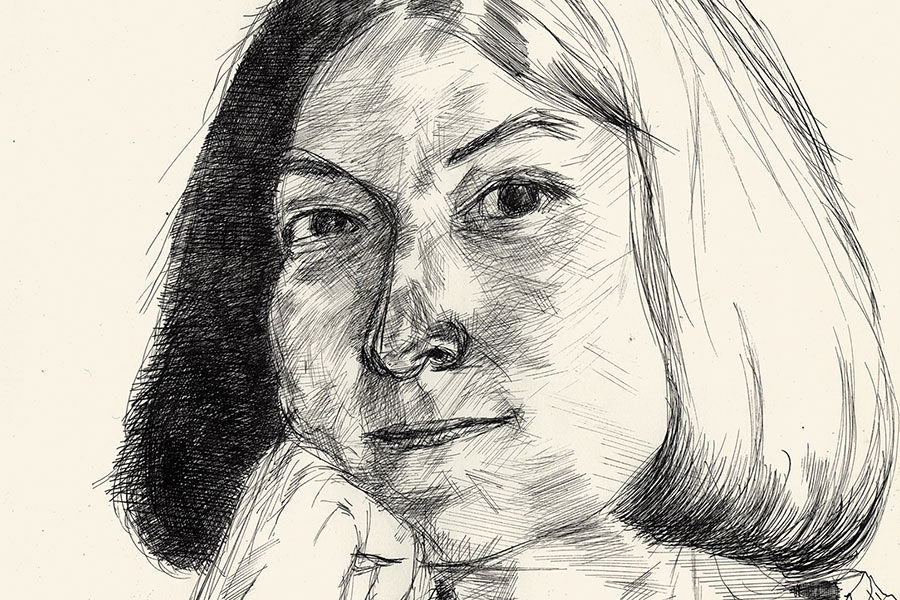 Having the Last Word
The Friction of Language
'Bad for Business'
February 23, 2023 issue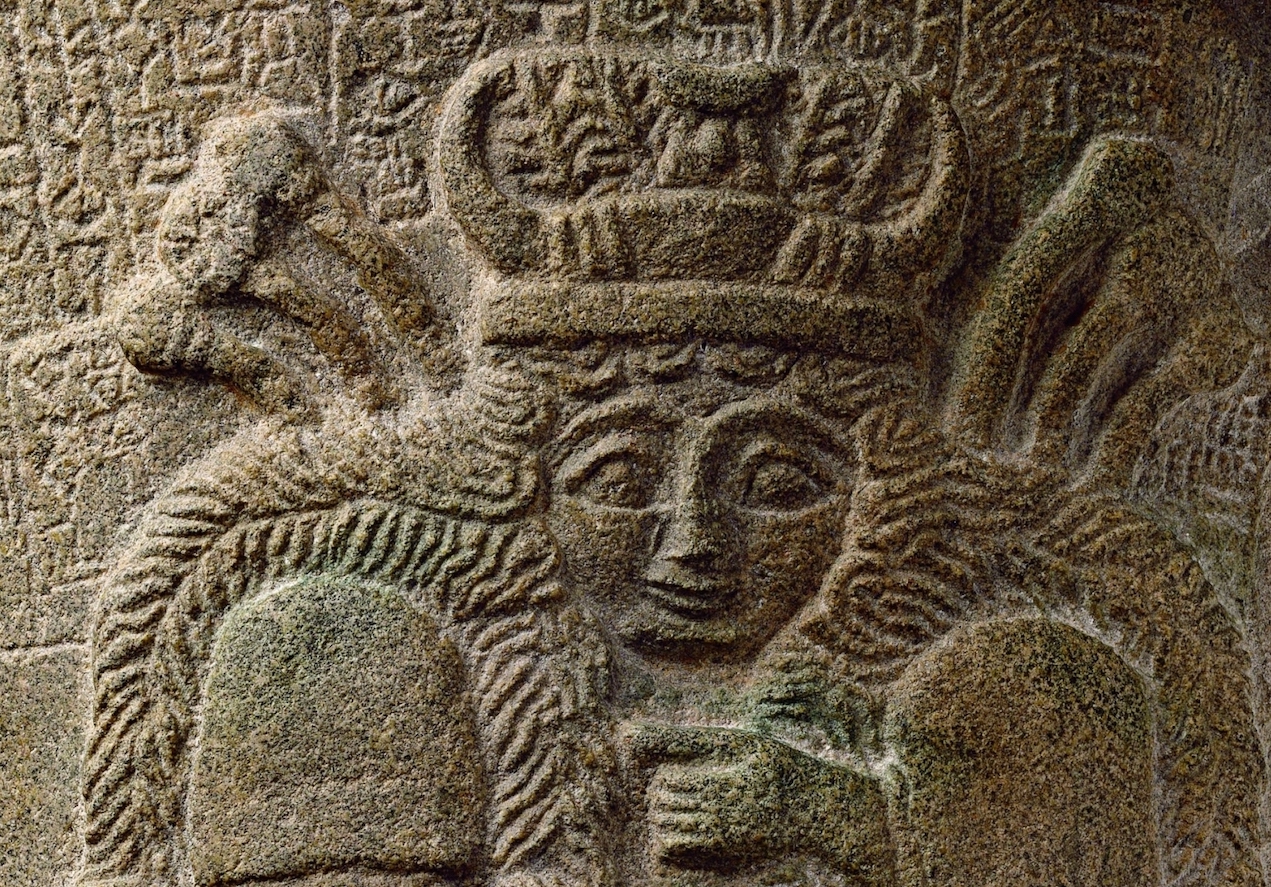 Enheduanna's Brutal Muse
The poetry of the oldest known author, an Akkadian priestess in ancient Mesopotamia, transformed a goddess of fertility into a deity of destruction.
February 16, 2023
The Lore of the Rings
J.R.R. Tolkien's fiction is suffused with the pleasures of scholarship and study. Amazon's new franchise The Rings of Power can't sit still.
January 24, 2023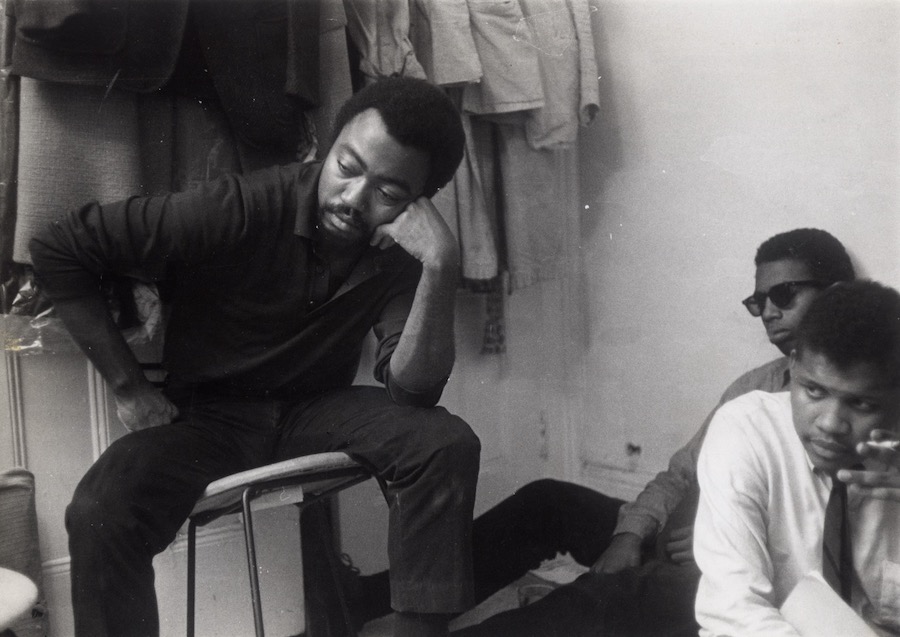 A New Flame for Black Fire
What will be the legacy of the Black Arts Movement?
January 14, 2023
Hilary Mantel (1952–2022)
Remembering Hilary Mantel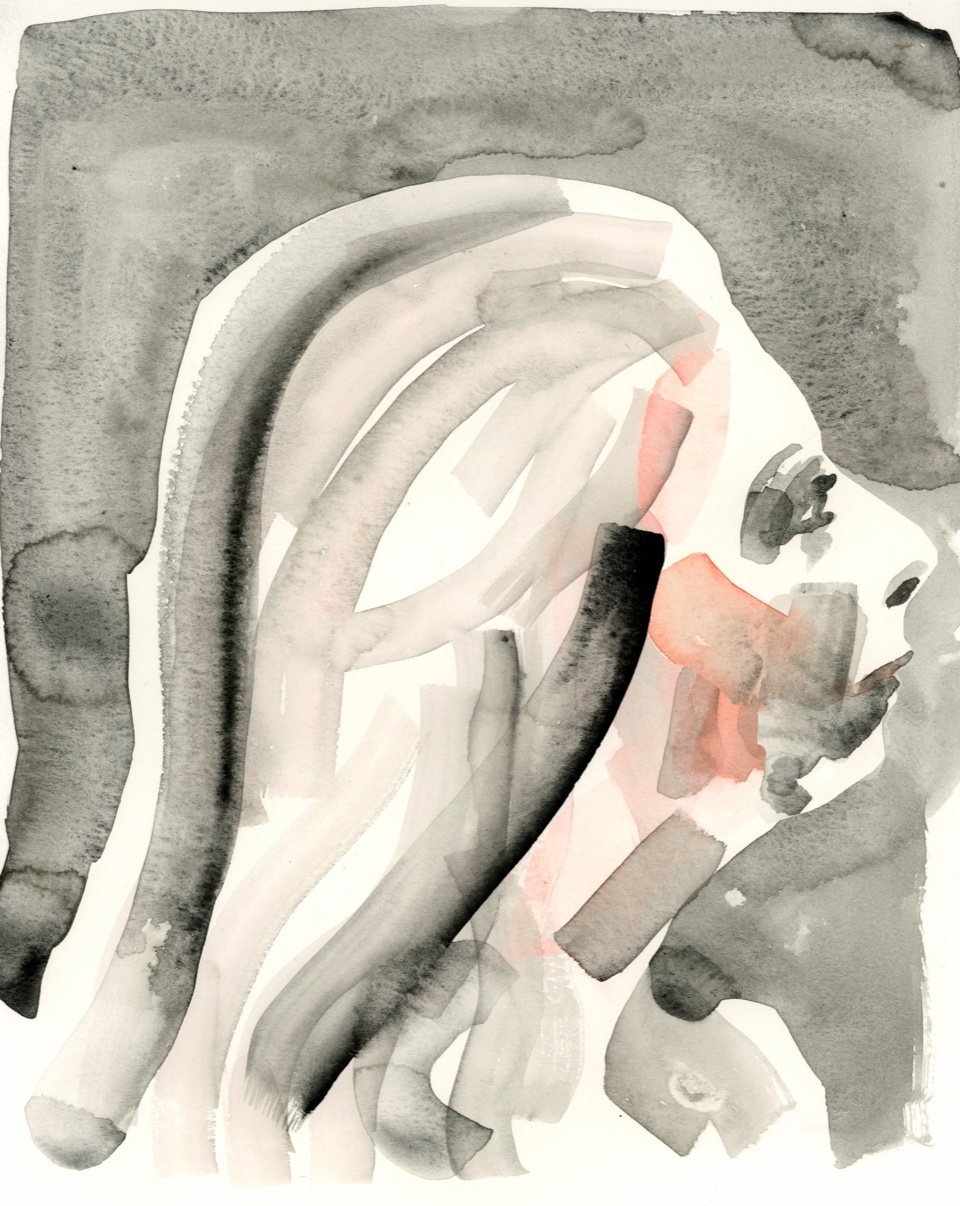 Hilary Mantel, illustration by Leanne Shapton
From 'Wolf Hall'
July 17, 2008 issue
The Perils of Antoinette
January 11, 2007 issue
Not 'Everybody's Dear Jane'
February 5, 1998 issue
The War Against Women
April 30, 2009 issue
Revelations for the West
September 21, 2006 issue
England, Whose England?
November 23, 1989 issue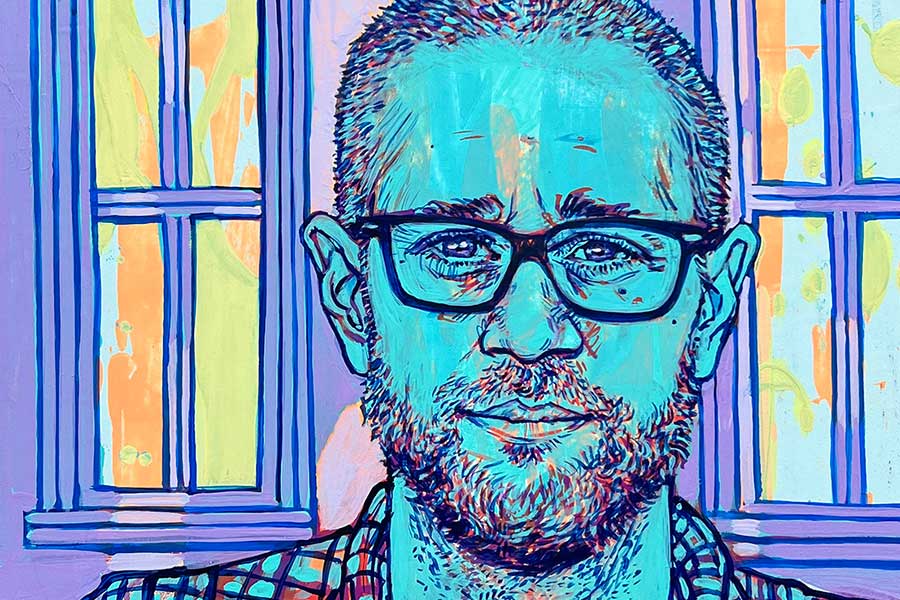 The Life of the Mind
The Guest Lecture , Martin Riker's new novel, dramatizes with rare vibrancy an economist's preparation for a talk on John Maynard Keynes.
March 23, 2023 issue
Far from Jamaica
Jonathan Escoffery's If I Survive You explores the unsettling shifts in identity for two generations of a Jamaican family in Florida.
Endless Trances
With a wordy, inventive style, in Tomb of Sand the Hindi writer Geetanjali Shree lets language take the lead.
A Giraffe Eating a Swan
What the Cedar May Have Said
Very Free and Indirect
The intensity of experience that Katherine Mansfield sought in her short life is matched by the formal obliqueness she discovered in her stories.
Self-Portrait
from 'Twenty Collars'
The latest releases from New York Review Books
The Story of a Life
Konstantin Paustovsky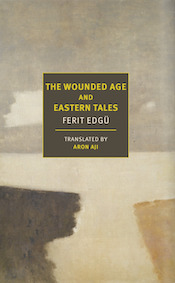 The Wounded Age and Eastern Tales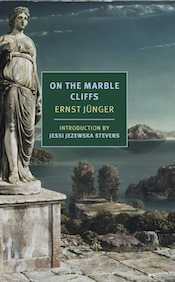 On the Marble Cliffs
Ernst Jünger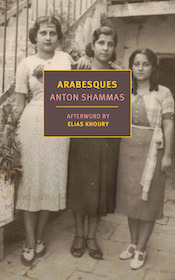 Anton Shammas
Bungleton Green and The Mystic Commandos
Jay Jackson
Paul Gallico
Subscribe and save 50%!
Get immediate access to the current issue and over 25,000 articles from the archives, plus the NYR App.
The New York Review Children's Collection
Let's Go Swimming with Mr. Sillypants
Need a House? Call Ms. Mouse!
Seasons of Splendour
The Provensen Book of Fairy Tales
Fish for Supper
Brookie and Her Lamb
Meet Monster
Fantastic Toys
Swami on Rye
The Tiger Prince
The King of Nothing
I Wish I Was Sick, Too!
Ooh-la-la (Max in Love)
Max in Hollywood, Baby
The Night of Wishes
Jim at the Corner
Secret of the Ron Mor Skerry
Max Makes a Million
Hey Willy, See the Pyramids
The Milk of Dreams
The Doorman's Repose
The House of Four Seasons
The Frog in the Well
The Fire Horse: Children's Poems
The Complete Polly and the Wolf
The Marzipan Pig
Mouse House
Harrison Loved His Umbrella
The Robber Hotzenplotz
Fletcher and Zenobia
Donkey-Donkey
The Little Witch
The Little Water Sprite
Leon Garfield's Shakespeare Stories
Uncle Cleans Up
Three Ladies Beside the Sea
The Terrible Troll-Bird
The Sorely Trying Day
The Silver Nutmeg
The School For Cats
The Pushcart War
The Peterkin Papers
The Mousewife
The Midnight Folk
The Man Who Lost His Head
The Little Woman Wanted Noise
The Little Bookroom
The Kingdom of Carbonel
Secrets of NYC
Film Locations
Architecture
Arts & Culture
Food & Drink
Behind the Scenes
About Untapped New York
Jobs and Internships
Advertise with Us
latest posts
Madame Architect Celebrates Women's History Month with 400 Interviews
First Look: The Perelman Performing Arts Venue at the World Trade Center
10 Forgotten Theaters of Brooklyn
5 Best Public Art Installations In NYC March 2023
NYC Themed Holiday Gift Guide 2020
It's time to start checking off your holiday shopping list, and Untapped New York is here to help! Every year we round up the most unique NYC themed gifts in a handy holiday guide. From book lovers and foodies, to transit nerds and urban explorers, check out our recommendations for the best NYC themed gifts of the season!
1. Autographed Copy of Secret Brooklyn
Whether you are shopping for someone who is new to Brooklyn or are a seasoned resident, Secret Brooklyn is the perfect guide to give. The book comes autographed by the authors and you can include a custom message! FREE SHIPPING with code BROOKLYN. Inside this book, written by Untapped New York's founder Michelle Young and CEO Augustin Pasquet, readers will find nearly 150 quirky, off-the-beaten path, and hidden spots in New York City. Some of the fascinating sites revealed include a robotic church, a hidden rooftop garden, the smallest cemetery in New York City, remnants of a lost railroad tunnel you can get a drink in, and more. The recipient of this book will be able to track the footprints of a Revolutionary War-era mill in Marine Park, look for the wild parrots of Brooklyn, and locate a sunken yellow submarine, or hike on the former Ridgewood Reservoir, and more.
2. NYC Subway Traintrackr
Transit nerds will love this hi-tech NYC themed gift. Traintrackr uses live data received over WiFi to show the movement of MTA subway cars. The New York City subway map and train movements are displayed on a printed circuit board dotted with 599 red, green, blue, orange, yellow, white, and purple LEDs. The board shows all 1, 2, 3, 4, 5, 6, 7, A, B, C, D, E, F, G, J, L, M, N, Q, R, W, Z and shuttle lines! Traintrackr has made PCB maps of transit systems all over the world, from the Boston MBTA to the London Underground. Get it here !
3. Custom New York Ornaments by Hoop and Hand
Show off your love of New York with a custom, hand-embroidered ornament created by one of Untapped New York's writers. Each ornament by Hoop and Hand is hand-stitched on a soft buffalo check patterned flannel and topped off with a big bow. You pick the fabric colors and what part of New York you'd like stitched to make it truly one-of-a-kind. Will you be outside of New York this holiday season, or want to connect with loved ones who live far away? Create your own two or three-state design and spread love all over the country! Untapped readers can save 15% off all items with code UNTAPPED15 .
4. Untapped New York Tour Gift Card
Give the urban explorers in your life the gift of adventure with an Untapped New York Gift Card . This gift card will be their passport to unlock the secrets of landmark New York City sites from Grand Central Terminal to the Brooklyn Bridge and to discover relics of the city's past, from the hidden gems of Central Park's North End , down to the remnants of Dutch New Amsterdam in Lower Manhattan. All of Untapped New York's tours are led by expert local guides. On each tour, we will adhere to a strict set of safety measures to protect the health of both our guides and our guests. You can see all of our upcoming experiences here !
5. Books About New York City
Over the course of 2020 Untapped New York has covered the release of many enthralling books about New York City. Insiders even got to meet a bunch of the authors in our virtual book talks! Some of the books we loved and recommend this year include Art Hiding in NY , Suffragette City , Sittin In' , Enchanted New York , Posh Portals , 99 Percent Insivible City , and We Came to Here Shine , among others . These books include both fiction and non-fiction titles that cover a range of topics from a historic suffragette march and the magical goings-on of Broadway, to mid-century jazz clubs and the magnificent architecture of New York city entryways.
6. Water Tower Kits
For the creative on your list, let them get artsy with a water tower kit from Boundless Brooklyn . These mini versions of New York's iconic water towers are made of 100% recycled material and offer a blank slate which you can leave plain, or decorate with your own design. These easy-to-assemble, customizable kits come in a variety of sizes from five to fifteen inches tall and make perfect decor for a home office! After seven years in business, Boundless Brooklyn will be closing on Friday, December 18th. That means right now the shop is offering its lowest prices ever, up to 50% off!
7. Membership to Your Favorite Museum
It's been a rough year for museums as the pandemic forced them to close during lockdown, so this holiday season is the perfect opportunity to give philanthropic NYC themed gifts. This holiday season, show support for your local museum by gifting a membership or making a donation in someone's honor. Museum memberships often come with perks such as free admission, access to special events, and gift shop discounts. The gift of a museum membership or donation helps ensure that these treasured institutions stick around and have the resources needed to care for collections and provide services to the community. Many smaller New York City institutions that Untapped New York has had the pleasure of partnering with for some of our Insider Events such as The City Reliquary in Brooklyn, The Dyckman Farmhouse in Manhattan, the Morris Jumel Mansion , The Tibetan Art Museum on Staten Island, can especially use support this year. Don't forget about your local green spaces too, like the Elizabeth Street Garden and the Queens Farm . Check out our list of museum partners for inspiration!
8. Adopt Part of the Brooklyn Greenway
The Brooklyn Greenway is a 26-mile stretch of protected and landscaped pathways for pedestrians and cyclists. The route will connect Brooklyn's iconic waterfront, parks and open space, commercial and cultural corridors, and new tech and innovation when it is completed in 2021. Right now, the Brooklyn Greenway Initiative is trying to close its $55,000 budget gap by the end of 2020. One way you can help meet that year-end goal is to adopt a plant or tree along the Greenway. Donations of plants and trees support the local ecology and are vital to bees, birds, and butterflies. Gifts range in value from a $50 Anise hyssop, a plant that supports honeybees and bumblebees, to a $2,500 Plaza planter on Atlantic Avenue or Imlay Street. Every adoption is made official with a digital certificate of recognition.
9. Dead Rabbit Irish Coffee Kit
Since it's still best practice to stay home from the bar, this Irish coffee kit from The Dead Rabbit in New York City will satisfy beverage connoisseurs and coffee lovers alike. Each kit includes two branded glasses, Dead Rabbit coffee, Demerara sugar, nutmegs and a grater, a custom jigger and shaker. All you need to add is cream and whiskey to complete the concoction! Bushmills Irish Whiskey is recommended to make a truly classic Irish Coffee. The Dead Rabbit is one of the stops on our Dutch New Amsterdam Tour and Pub Crawl.
10. Apartment Wrapping Paper
Extend the New York City theme all the way to the packaging with this apartment window wrapping paper . The paper design was created by London-based Etsy shop owner Nick Selleck, who uses his own photographs to create these unique designs. Your NYC themed gifts will look like mini-New York high rises! You can choose between a brown or red brick building.
Next, check out Photos: 2020 Rockefeller Center Christmas Tree Lit! and 6 Stunning Department Store Holiday Windows to Check Out in NYC 2020
5 Quirky Queens House Trends
Explore Powerful Contemporary Art at NYC's Heller Museum
Give this article Give this article Give this article
Advertisement
Supported by
Children's Books
Holiday Gift Books for Children
Send any friend a story
As a subscriber, you have 10 gift articles to give each month. Anyone can read what you share.
By Catherine Hong
Published Dec. 3, 2021 Updated Dec. 7, 2021
LITTLE WOMEN The Complete Novel, Featuring the Characters' Letters and Manuscripts, Written and Folded by Hand By Louisa May Alcott Curated by Barbara Heller
Meg, Jo, Beth and Amy might seem too modest, earnest and marriage-minded to appeal to the youth of 2021, and yet the March girls' fandom is strong. Love, rivalry, independence, ambition, artistic creation, sisterhood — Alcott's novel explores it all, leaving an irresistibly cozy afterglow to boot. While there's no shortage of print editions of "Little Women," this latest offers a gimmick that may be more compelling than color photos of Timothée Chalamet (heartthrob Laurie in the latest film adaptation). Heller, a set decorator for film and television, has peppered it with 17 facsimiles of letters and other paper ephemera from the book, tucked into satisfyingly crinkly vellum envelopes. There's Mr. Laurence's letter to Beth (on monogrammed stationery) thanking her for the pair of slippers; Marmee's note to Jo commending her daughter's efforts to control her temper; Laurie's missive inviting Jo to join him for "all sorts of larks." We even get a foldout replica of The Pickwick Portfolio, the March girls' self-published newspaper. Deciphering the loopy 19th-century handwriting takes some effort, but readers raised in the age of email and texting will be charmed by the novelty of the (extremely low-tech) interactive experience.
360 pp. Chronicle Books. $40. (Ages 8 and up)
AFRICAN PROVERBS FOR ALL AGES Collected by Johnnetta Betsch Cole and Nelda LaTeef Illustrated by Nelda LaTeef
A book devoted to wise old sayings and aphorisms sounds lecturey, but fear not! This ingeniously designed volume is as engaging as a game, one that becomes more rewarding with each round of play. Here's the setup: Each spread shows a scene of daily life in Africa, from a boy chasing antelope by a river to a nest of hatching ostrich chicks. The authors provide four traditional proverbs labeled A, B, C and D, and it's up to readers to pick which one they think best narrates the illustration. The scene of the antelope, for instance, could be depicting any of these sayings: "Hurry, hurry has no blessings"; "You can't chase two antelopes at once"; "Dance in the sun, but turn your back to the clouds"; "A roaring lion kills no game." Clearly there are no "right" answers — a concept that may itself be eye-opening for children. This is a book that sparks conversation. The proverbs were drawn from more than 25 African countries by Cole, a noted anthropologist and former director of the Smithsonian National Museum of African Art, and LaTeef, who also provides the bright, textured collagelike illustrations. As Cole puts it, "A proverb is a short sentence based on long experience. Whether you are young or old, proverbs can open your mind to a whole new way of seeing the world."
40 pp. Roaring Brook Press. $19.99. (Ages 4 to 8)
TIGER, TIGER, BURNING BRIGHT! An Animal Poem for Each Day of the Year Selected by Fiona Waters Illustrated by Britta Teckentrup
Attention parents and caregivers: You might have a new bedtime routine for 2022. This colossal illustrated anthology contains 366 poems about animals — one for each day of the year. The poets include names both widely familiar and less so, from Christina Rossetti, Carl Sandburg and Jack Prelutsky to the late-19th-century Japanese haiku master Masaoka Shiki and the contemporary Guyanese poet Grace Nichols. None of these poems are longer than a page, and many are just a few lines (ideal for tuck-in time). Waters has unearthed poems about an astounding range of creatures beyond William Blake's famous tiger: Grasshoppers, platypuses, hippos, snakes, a mole and even jellyfish get star turns. Teckentrup's luminous illustrations, which recall Eric Carle collages, will coax children to gaze, linger and let the lovely sound of the poetry sink in.
328 pp. Nosy Crow/Candlewick. $40. (Ages 3 to 7)
THE ULTIMATE ART MUSEUM By Ferren Gipson
It's the lucky few who can waltz their kids into the Metropolitan Museum of Art or the Louvre for a dose of art history whenever they feel like it. While technology has gone a long way toward sharing masterworks beyond museum walls, let's not forget the power of good old-fashioned books. This luxuriously large-scale encyclopedic survey (based on "The Art Museum," a best-selling book Phaidon published for a general adult audience a decade ago) echoes the experience of walking through "the most magnificent museum in the world." There's even a "cafe" with food-related art. Ranging across continents and artistic approaches, it runs the gamut from pre-history (the Lascaux caves) to modern day (Amy Sherald's portrait of Michelle Obama). The curation is thankfully broad and inclusive, giving due real estate to non-Western and women artists. The Ishtar Gate of Babylonia, Choson dynasty scholar paintings, Mughal Empire miniatures, Chartres Cathedral, Cubism and conceptual art … it's all here. Like a tour guide who knows how to hold the attention of a gaggle of distracted school kids, Gipson, an art historian, does a fine job keeping the text fun, digestible and mercifully brief. She asks questions, points out cool details and shares entertaining anecdotes. Did you know that Indian miniature artists used brushes made with the fine hair of squirrels? Now you do.
232 pp. Phaidon. $39.95. (Ages 8 to 12)
INSIDE THE SUITCASE By Clotilde Perrin Translated by Daniel Hahn
The French author/illustrator Perrin makes moody, intimate lift-the-flap books full of hidden surprises. In this one, a boy packs a little red suitcase and sets off alone on a mysterious journey. Traveling across the ocean and over mountains, he uses the contents of his valise to feed himself, stay warm, unlock a cage, pacify a sharp-toothed ogre and find valuable treasure. For young readers, part of the fun lies in the challenge of remembering what's inside the boy's luggage.
But most of the delight owes to Perrin's canny use of paper flaps. Little fingers will be itching to touch her tempting cut-outs of storybook A-frame houses, a faceted diamond and a towering mousse cake. And Perrin's technique of embedding these paper flaps within flaps within yet more flaps creates an Alice in Wonderland sensation of journeying deep into a secret place.
20 pp. Gecko Press. $21.99. (Ages 4 to 8)
CHANGE SINGS A Children's Anthem By Amanda Gorman Illustrated by Loren Long
Lyricism, inspiration and glowing greatness was expected — nay, demanded — when the country's youngest-ever presidential inaugural poet announced she was writing a children's book. But guess what? The book is indeed a marvel. In rhythmic, rhyming words simple enough for very young children to understand, Gorman's stirring poem reminds us that anything is possible when individual voices join together: "I'm a chant that rises and rings. There is hope where my change sings." What makes this single poem a fully-fledged book are the warm, radiant illustrations by Long, who also illustrated former President Barack Obama's "Of Thee I Sing: A Letter to My Daughters" and the now-classic 2005 version of "The Little Engine That Could." Reminiscent of the 1930s Works Progress Administration murals that imbued everyday laborers with heroic stature, Long's acrylic and pencil images create a narrative about a steadfast young girl with an acoustic guitar who gathers children one by one to form a ragtag band in their urban neighborhood. Along the way, they become a grass-roots coalition of community-minded citizens. Cynics beware, this inspiring book truly sings.
32 pp. Viking. $18.99. (Ages 4 to 8)
THE ROALD DAHL COLLECTION (SET 1) James and the Giant Peach, Charlie and the Chocolate Factory and The Twits By Roald Dahl Illustrated by Quentin Blake Introduced by Donald Sturrock
The London-based Folio Society, known for its heirloom-quality editions of classics such as "Anna Karenina" and "To the Lighthouse," has added to its children's list a set of three of Roald Dahl's best-loved works, beautifully bound with cloth covers and printed on luxuriously thick cream-colored paper. These delightfully dark and subversive tales featuring feisty children, nasty-smelling adults, bizarre goings-on and sweet revenge are just as humorous and thrilling as you remember. "James and the Giant Peach" relates the adventures of a mistreated orphan who escapes his awful aunts with the help of magically overgrown insects inside a gargantuan peach. "Charlie and the Chocolate Factory" is the story of a downtrodden lad who wins a tour of the world's most mysterious chocolate factory. "The Twits," the shortest of the three, is the story of a despicable husband and wife who trap birds in glue and make life miserable for a family of monkeys. (Its diatribe against "hairy-faced men" is extra funny in this era of bushy beards.) The illustrations are all by Quentin Blake, whose wispy, madcap black-and-white drawings have become the definitive visual partner to Dahl. This fancy collection will set you back a pretty penny. But oh what a scrumdiddlyumptious gift it would make for a child as good as Charlie, as brave as James or unfortunate enough to have Twits for parents.
Vol. 1 (James): 168 pp.; Vol. 2 (Charlie): 192 pp.; Vol. 3 (Twits): 96 pp. The Folio Society. $115. (Ages 7 and up)
THE DOG WALK By Sven Nordqvist
This wordless book is so lavishly detailed, so exuberantly trippy, a kid can spend hours getting lost in its pages. The Swedish author/illustrator Nordqvist's narrative follows a boy taking his grandmother's shaggy white dog out for a walk. But this is no ordinary stroll around the block: The twosome travel through fantastical landscapes and interiors that feel straight out of a Hayao Miyazaki film or a G-rated Hieronymus Bosch painting. There's a garden where goats pull 18th-century aristocrats on dollies, and a town square where gnomes drink beer and a ginormous rat plays the accordion. There's an over-the-top antique shop stacked with weaponry and taxidermy, and a looping, Escher-esque train line. It's the kind of densely illustrated book (like one of Mitsumasa Anno's classic "Journey" books) where you can always find a new mischievously hidden detail. Kids will love using the spreads to play "I Spy." (Find the car shaped like a baguette! Find the man eating the plate!) Grown-ups will appreciate Nordqvist's sly visual jokes, like the stick figures who seem to have wandered in from another book entirely and the regular appearance of cranky businessmen — a reminder that wonder is where you find it.
32 pp. Floris Books. $19.95. (Ages 3 to 7)
Jan Ross New Age Books & Gifts
Review Highlights
" Pretty sure the owner checked my stuff out .. she was really nice :) im glad she wished for rain which i wasnt even thinking about but we got some that night. " in 2 reviews
" This place is cool they have a ton of stuff including tarot cards, candles, oils, incense , x-tals, jewelry, dowser's, basically anything new age lol. " in 4 reviews
" I love the selection of crystals, books, sage and all of the unique items that are available. " in 2 reviews
Location & Hours
4239 W Thunderbird Rd
Phoenix, AZ 85053
Amenities and More
Ask the community.
Ask a question
Yelp users haven't asked any questions yet about Jan Ross New Age Books & Gifts .
Frequently Asked Questions about Jan Ross New Age Books & Gifts
What forms of payment are accepted?
Jan Ross New Age Books & Gifts accepts credit cards.
How is Jan Ross New Age Books & Gifts rated?
Jan Ross New Age Books & Gifts has 3.5 stars.
What days are Jan Ross New Age Books & Gifts open?
Jan Ross New Age Books & Gifts is open Mon, Tue, Wed, Thu, Fri, Sat, Sun.