How to improve Decision Making and Problem Solving Skills
In this fast-paced VUCA world leaders and managers need to be seen to be decisive in order to implement the company strategy, adapt to change and gain respect; many management gurus recommend taking swift action to make a decision even if it turns out to be the wrong one, but that advice has landed a few high profile CEOs and companies in difficult situations. Some of the strongest leaders have excellent leadership judgement and are able to vary how they commit to different courses of actions to achieve the best results. However, many individuals struggle to make a decision, then carry out frequent U-turns, and are often racked with guilt if the action taken was considered to have caused the wrong results.
As with any Leadership Competency it is best to assess your skill level before starting to develop it; the Leadership Judgement Indicator is one of the most robust tools to measure how leaders make decisions. It includes an assessment of the degree to which the leader can flex away from his or her preferred style to the most appropriate one for the particular situation.
Most people make decisions based on past experience and emotions, which is not the best approach to rational judgement, as what worked once may not work again and emotions don't tend to be aligned with objective end results. Our minds are also used to habitual thinking and are therefore not well-equipped to address new demanding challenges. Depending on our personality types and past experience when it comes to decision making individuals display different approaches: some people just make decisions without much analysis, others 'just know' instinctively what's the right course of action, many will procrastinate and wait and see how things pan out, others will go along with the group consensus.
Here are 10 key steps to making better Decisions:
When a situation or challenge presents itself, don't rush in to making a snap decision, even if your gut says it's right; try to be rational and assess what the key objectives and desired results need to be.
Collect information or data relating to the issue, check facts and identify any time or budget constraints and any other factors which may impact the decision.
Elicit opinions from team members or key stakeholders when appropriate and identify the impact on others of deciding on a specific course of action.
Make a list of all options, courses of action, and potential solutions, no matter how extreme they may first appear.
Then list all the pros and cons, advantages and benefits of any decision and assess the possible consequences.
Next measure these against the desired criteria, objectives and results.
Assess all risks to potential courses of action and identify any results which may cause stress , additional time pressures or conflict .
Check that the decision is aligned with the vision, mission, strategy and values of the organization, or with your own personal vision and values.
Communicate the decision to all relevant stakeholders in a positive, calm and assertive manner.
Review the decision and the process by which you made it. Ask yourself what worked well or not so well. And what would you do differently next time?
During Natural Talent's highly interactive Management Training Module managers assess their Decision-Making Style, learn and practise the most effective ways to make decisions and problem solve, utilizing real-life business scenarios.
'Another great training module thank you; during these times of major change we need to be seen to act and take control so this has been incredibly useful.' Head of HR, Distribution
You can listen to Jill's Podcast on the topic here and read some of our Client Success Stories here and watch one of our videos here: https://www.youtube.com/watch? Please contact us to discuss your requirements or to book a Coaching or Training module.
More Services
Leadership Training
High Performance Leadership Development Program
Leadership and Management Team Development
Team Facilitation, Away Days, and Strategic Offsites
How to Become a Successful Manager
How to become more Assertive or less Aggressive
How to Build More Effective Working Relationships
How to Communicate more effectively with your Team and key Stakeholders
How to Coach and Mentor Your Team
How to Conduct Competency and Behavioral Interviews
How to Sell Consultatively
How to Cope with Uncertainty, Pressure and Stress, and Develop Resilience
How to Create High Performing Teams
How to Hold Effective Meetings
How to Give Effective Feedback
How to have the Difficult Conversations to Manage Poor Performance
How to become less Operational and more Strategic
How to Lead and Manage Change
How to Manage Conflict Situations
How to Overcome Unconscious Bias
How to Plan, Organize, Prioritize and Delegate Successfully
10 Top Tips to Manage a Heavy Workload
Unsupported browser.
Sorry, your web browser is not capable of supporting the features required by this website. We advise you upgrade your web browser before continuing to use this website.
The following web browsers are supported by this website:
Apple web kit UI : Version 537 or later
Microsoft Internet Explorer : Version 10 or later
Microsoft Edge : Any version
Google Chrome : Version 62 or later
Mozilla Firefox : Version 55 or later
Apple Safari : Version 601 or later
Opera : Version 50 or later
Facebook App : Any version
Twitter App : Any version
Please contact your system administrator if you require assistance upgrading or changing your web browser. We will not notify you again about this until you next restart your browser.
Cuesta College Home
Current Students
Student Success Centers
Study Guides
Decision-making and Problem-solving
Appreciate the complexities involved in decision-making & problem solving.
Develop evidence to support views
Analyze situations carefully
Discuss subjects in an organized way
Predict the consequences of actions
Weigh alternatives
Generate and organize ideas
Form and apply concepts
Design systematic plans of action
A 5-Step Problem-Solving Strategy
Specify the problem – a first step to solving a problem is to identify it as specifically as possible. It involves evaluating the present state and determining how it differs from the goal state.
Analyze the problem – analyzing the problem involves learning as much as you can about it. It may be necessary to look beyond the obvious, surface situation, to stretch your imagination and reach for more creative options.
seek other perspectives
be flexible in your analysis
consider various strands of impact
brainstorm about all possibilities and implications
research problems for which you lack complete information. Get help.
Formulate possible solutions – identify a wide range of possible solutions.
try to think of all possible solutions
be creative
consider similar problems and how you have solved them
Evaluate possible solutions – weigh the advantages and disadvantages of each solution. Think through each solution and consider how, when, and where you could accomplish each. Consider both immediate and long-term results. Mapping your solutions can be helpful at this stage.
Choose a solution – consider 3 factors:
compatibility with your priorities
amount of risk
practicality
Keys to Problem Solving
Think aloud – problem solving is a cognitive, mental process. Thinking aloud or talking yourself through the steps of problem solving is useful. Hearing yourself think can facilitate the process.
Allow time for ideas to "gel" or consolidate. If time permits, give yourself time for solutions to develop. Distance from a problem can allow you to clear your mind and get a new perspective.
Talk about the problem – describing the problem to someone else and talking about it can often make a problem become more clear and defined so that a new solution will surface.
Decision Making Strategies
Decision making is a process of identifying and evaluating choices. We make numerous decisions every day and our decisions may range from routine, every-day types of decisions to those decisions which will have far reaching impacts. The types of decisions we make are routine, impulsive, and reasoned. Deciding what to eat for breakfast is a routine decision; deciding to do or buy something at the last minute is considered an impulsive decision; and choosing your college major is, hopefully, a reasoned decision. College coursework often requires you to make the latter, or reasoned decisions.
Decision making has much in common with problem solving. In problem solving you identify and evaluate solution paths; in decision making you make a similar discovery and evaluation of alternatives. The crux of decision making, then, is the careful identification and evaluation of alternatives. As you weigh alternatives, use the following suggestions:
Consider the outcome each is likely to produce, in both the short term and the long term.
Compare alternatives based on how easily you can accomplish each.
Evaluate possible negative side effects each may produce.
Consider the risk involved in each.
Be creative, original; don't eliminate alternatives because you have not heard or used them before.
An important part of decision making is to predict both short-term and long-term outcomes for each alternative. You may find that while an alternative seems most desirable at the present, it may pose problems or complications over a longer time period.
Uses of Critical Thinking
Critically Evaluating the Logic and Validity of Information
Recognizing Propaganda Techniques and Errors of Faulty Logic
Developing the Ability to Analyze Historical and Contemporary Information
Recognize and Value Various Viewpoints
Appreciating the Complexities Involved in Decision-Making and Problem-Solving
Being a Responsible Critical Thinker & Collaborating with Others
Suggestions
Read the Textbook
When to Take Notes
10 Steps to Tests
Studying for Exams
Test-Taking Errors
Test Anxiety
Objective Tests
Essay Tests
The Reading Process
Levels of Comprehension
Strengthen Your Reading Comprehension
Reading Rate
How to Read a Textbook
Organizational Patterns of a Paragraph
Topics, Main Ideas, and Support
Inferences and Conclusions
Interpreting What You Read
Concentrating and Remembering
Converting Words into Pictures
Spelling and the Dictionary
Eight Essential Spelling Rules
Exceptions to the Rules
Motivation and Goal Setting
Effective Studying
Time Management
Listening and Note-Taking
Memory and Learning Styles
Textbook Reading Strategies
Memory Tips
Test-Taking Strategies
The First Step
Study System
Maximize Comprehension
Different Reading Modes
Paragraph Patterns
An Effective Strategy
Finding the Main Idea
Read a Medical Text
Read in the Sciences
Read University Level
Textbook Study Strategies
The Origin of Words
Using a Dictionary
Interpreting a Dictionary Entry
Structure Analysis
Common Roots
Word Relationships
Using Word Relationships
Context Clues
The Importance of Reading
Vocabulary Analogies
Guide to Talking with Instructors
Writing Help
Storm Alert: Campuses Closed on 03/10
Art gallery features "canto de todes" by dorian wood, joolee kang art exhibition premieres at cuesta's miossi art gallery.
Short term classes available now.
Register Today!

Want to create or adapt books like this? Learn more about how Pressbooks supports open publishing practices. -->
Organization and Self-Management
22 Effective Problem Solving and Decision Making
Types of decision makers.
Problem solving and decision making belong together. You cannot solve a problem without making a decision. There are two main types of decision makers. Some people use a systematic, rational approach. Others are more intuitive. They go with their emotions or a gut feeling about the right approach. They may have highly creative ways to address the problem, but cannot explain why they have chosen this approach.
Six Problem-Solving Steps
The most effective method uses both rational and intuitive or creative approaches. There are six steps in the process:
Identify the problem
Search for alternatives, weigh the alternatives, make a choice.
Implement the choice
Evaluate the results and, if necessary, start the process again
To solve a problem, you must first determine what the problem actually is. You may think you know, but you need to check it out. Sometimes, it is easy to focus on symptoms, not causes. You use a rational approach to determine what the problem is. The questions you might ask include:
What have I (or others) observed?
What was I (or others) doing at the time the problem occurred?
Is this a problem in itself or a symptom of a deeper, underlying problem?
What information do I need?
What have we already tried to address this problem?
For example, the apprentice you supervise comes to you saying that the electric warming oven is not working properly. Before you call a repair technician, you may want to ask a few questions. You may want to find out what the apprentice means by "not working properly." Does he or she know how to operate the equipment? Did he or she check that the equipment was plugged in? Was the fuse or circuit breaker checked? When did it last work?
You may be able to avoid an expensive service call. At the very least, you will be able to provide valuable information to the repair technician that aids in the troubleshooting process.
Of course, many of the problems that you will face in the kitchen are much more complex than a malfunctioning oven. You may have to deal with problems such as:
Discrepancies between actual and expected food costs
Labour costs that have to be reduced
Lack of budget to complete needed renovations in the kitchen
Disputes between staff
However, the basic problem-solving process remains the same even if the problems identified differ. In fact, the more complex the problem is, the more important it is to be methodical in your problem-solving approach.
It may seem obvious what you have to do to address the problem. Occasionally, this is true, but most times, it is important to identify possible alternatives. This is where the creative side of problem solving really comes in.
Brainstorming with a group can be an excellent tool for identifying potential alternatives. Think of as many possibilities as possible. Write down these ideas, even if they seem somewhat zany or offbeat on first impression. Sometimes really silly ideas can contain the germ of a superb solution. Too often, people move too quickly into making a choice without really considering all of the options. Spending more time searching for alternatives and weighing their consequences can really pay off.
Once a number of ideas have been generated, you need to assess each of them to see how effective they might be in addressing the problem. Consider the following factors:
Impact on the organization
Effect on public relations
Impact on employees and organizational climate
Ethics of actions
Whether this course is permitted under collective agreements
Whether this idea can be used to build on another idea
Some individuals and groups avoid making decisions. Not making a decision is in itself a decision. By postponing a decision, you may eliminate a number of options and alternatives. You lose control over the situation. In some cases, a problem can escalate if it is not dealt with promptly. For example, if you do not handle customer complaints promptly, the customer is likely to become even more annoyed. You will have to work much harder to get a satisfactory solution.
Implement the decision
Once you have made a decision, it must be implemented. With major decisions, this may involve detailed planning to ensure that all parts of the operation are informed of their part in the change. The kitchen may need a redesign and new equipment. Employees may need additional training. You may have to plan for a short-term closure while the necessary changes are being made. You will have to inform your customers of the closure.
Evaluate the outcome
Whenever you have implemented a decision, you need to evaluate the results. The outcomes may give valuable advice about the decision-making process, the appropriateness of the choice, and the implementation process itself. This information will be useful in improving the company's response the next time a similar decision has to be made.
Creative Thinking
Your creative side is most useful in identifying new or unusual alternatives. Too often, you can get stuck in a pattern of thinking that has been successful in the past. You think of ways that you have handled similar problems in the past. Sometimes this is successful, but when you are faced with a new problem or when your solutions have failed, you may find it difficult to generate new ideas.
If you have a problem that seems to have no solution, try these ideas to "unfreeze" your mind:
Relax before trying to identify alternatives.
Play "what if" games with the problem. For example, What if money was no object? What if we could organize a festival? What if we could change winter into summer?
Borrow ideas from other places and companies. Trade magazines might be useful in identifying approaches used by other companies.
Give yourself permission to think of ideas that seem foolish or that appear to break the rules. For example, new recipes may come about because someone thought of new ways to combine foods. Sometimes these new combinations appear to break rules about complementary tastes or break boundaries between cuisines from different parts of the world. The results of such thinking include the combined bar and laundromat and the coffee places with Internet access for customers.
Use random inputs to generate new ideas. For example, walk through the local shopping mall trying to find ways to apply everything you see to the problem.
Turn the problem upside down. Can the problem be seen as an opportunity? For example, the road outside your restaurant that is the only means of accessing your parking lot is being closed due to a bicycle race. Perhaps you could see the bicycle race as an opportunity for business rather than as a problem.
Working in the Food Service Industry by The BC Cook Articulation Committee is licensed under a Creative Commons Attribution 4.0 International License , except where otherwise noted.
Share This Book

INTERPERSONAL SKILLS
Decision-Making and Problem Solving
Search SkillsYouNeed:
Interpersonal Skills:
A - Z List of Interpersonal Skills
Interpersonal Skills Self-Assessment
Communication Skills
Emotional Intelligence
Conflict Resolution and Mediation Skills
Customer Service Skills
Team-Working, Groups and Meetings
Decision-Making and Problem-Solving
Effective Decision Making
Decision-Making Framework
Introduction to Problem Solving
Identifying and Structuring Problems
Investigating Ideas and Solutions
Implementing a Solution and Feedback
Social Problem-Solving
Negotiation and Persuasion Skills
Personal and Romantic Relationship Skills
Subscribe to our FREE newsletter and start improving your life in just 5 minutes a day.
You'll get our 5 free 'One Minute Life Skills' and our weekly newsletter.
We'll never share your email address and you can unsubscribe at any time.
The SkillsYouNeed Guide to Interpersonal Skills
Making decisions and solving problems are two key areas in life, whether you are at home or at work. Whatever you're doing, and wherever you are, you are faced with countless decisions and problems, both small and large, every day.
Many decisions and problems are so small that we may not even notice them. Even small decisions, however, can be overwhelming to some people. They may come to a halt as they consider their dilemma and try to decide what to do.
Small and Large Decisions
In your day-to-day life you're likely to encounter numerous 'small decisions', including, for example:
Tea or coffee?
What shall I have in my sandwich? Or should I have a salad instead today?
What shall I wear today?
Larger decisions may occur less frequently but may include:
Should we repaint the kitchen? If so, what colour?
Should we relocate?
Should I propose to my partner? Do I really want to spend the rest of my life with him/her?
These decisions, and others like them, may take considerable time and effort to make.
The relationship between decision-making and problem-solving is complex. Decision-making is perhaps best thought of as a key part of problem-solving: one part of the overall process.
Our approach at Skills You Need is to set out a framework to help guide you through the decision-making process. You won't always need to use the whole framework, or even use it at all, but you may find it useful if you are a bit 'stuck' and need something to help you make a difficult decision.
Decision Making
Effective Decision-Making
This page provides information about ways of making a decision, including basing it on logic or emotion ('gut feeling'). It also explains what can stop you making an effective decision, including too much or too little information, and not really caring about the outcome.
A Decision-Making Framework
This page sets out one possible framework for decision-making.
The framework described is quite extensive, and may seem quite formal. But it is also a helpful process to run through in a briefer form, for smaller problems, as it will help you to make sure that you really do have all the information that you need.
Problem Solving
Introduction to Problem-Solving
This page provides a general introduction to the idea of problem-solving. It explores the idea of goals (things that you want to achieve) and barriers (things that may prevent you from achieving your goals), and explains the problem-solving process at a broad level.
The first stage in solving any problem is to identify it, and then break it down into its component parts. Even the biggest, most intractable-seeming problems, can become much more manageable if they are broken down into smaller parts. This page provides some advice about techniques you can use to do so.
Sometimes, the possible options to address your problem are obvious. At other times, you may need to involve others, or think more laterally to find alternatives. This page explains some principles, and some tools and techniques to help you do so.
Having generated solutions, you need to decide which one to take, which is where decision-making meets problem-solving. But once decided, there is another step: to deliver on your decision, and then see if your chosen solution works. This page helps you through this process.
'Social' problems are those that we encounter in everyday life, including money trouble, problems with other people, health problems and crime. These problems, like any others, are best solved using a framework to identify the problem, work out the options for addressing it, and then deciding which option to use.
This page provides more information about the key skills needed for practical problem-solving in real life.
Further Reading from Skills You Need
The Skills You Need Guide to Interpersonal Skills eBooks.
Develop your interpersonal skills with our series of eBooks. Learn about and improve your communication skills, tackle conflict resolution, mediate in difficult situations, and develop your emotional intelligence.
Guiding you through the key skills needed in life
As always at Skills You Need, our approach to these key skills is to provide practical ways to manage the process, and to develop your skills.
Neither problem-solving nor decision-making is an intrinsically difficult process and we hope you will find our pages useful in developing your skills.
Start with: Decision Making Problem Solving
See also: Improving Communication Interpersonal Communication Skills Building Confidence
Scam alert banner
Beware there has recently been an increase in reported recruitment scams currently targeting jobseekers. These scams trick you into handing over your money by offering you a 'guaranteed' way to make fast money or a high-paying job for little effort. Click here for more details.
Career Advice | How To Improve Problem Solving Skills | Hays
How to improve your problem solving skills | main region, how to improve your problem solving skills.

Regardless of your job and industry, there are certain soft skills that are universally valued by employers. Problem solving is one of them, yet the ability to solve problems is not a skill that comes naturally to everyone. In fact, problem solving can be a very difficult skill to master. As the world of work becomes more complex and fast-moving, the ability to find the cause of complex problems then solve them will become increasingly vital. So, if you need to enhance your problem solving skills in response to this growing demand for problem solvers, we share a few practical tips below.
What are problem solving skills?
5 ways to improve your problem solving skills, 1. identity and understand the right problem, 2. research the systems and practices behind the problem, 3. visualise the problem, 4. brainstorm creative solutions, 5. identify the best answer, problem solving skills: next steps, soft skills guide, download your copy of the hays soft skills guide.
Enter your details below to download your copy:
Hays Learning
Free online learning courses with hays learning.
Now that you understand what it takes to solve problems effectively, you can further upskill and advance your career with online learning courses. Hays Learning is our online learning platform covering technical, digital and soft skills. With Hays Learning, you can access a range of free online learning courses, including in problem solving.
Sign up today!
Event sign up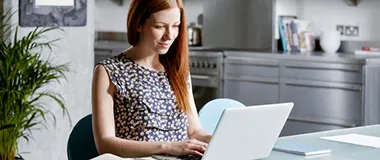 With free access to hundreds of courses, develop the skills you need to future proof your career. Sign up for free
Skills RH Menu | TS
Skills advice.
Adaptability
Learn how to quickly and successfully embrace change at work.
Communication skills
Understand why effective communication skills are essential.
Critical thinking skills
Enhance your ability to make logical and informed decisions.
Interpersonal skills
Learn how to collaborate and communicate to achieve outcomes.
Presentation skills
Listen to the podcast to learn how to give a presentation that will impress the c-suite.
Problem solving skills
Understand what it takes to solve problems effectively.
Soft skills Find out what 7 essential soft skills you need today to impress the hiring manager.
Teamwork skills
Discover how to develop great teamwork skills in the workplace.
Time management skills
Tips to become an effective time manager at work.
Book onto our upcoming leadership webinar sessions here
Decision making and problem solving.
Please login to like or save this resource
Problem Solving and Decision Making
Problem-solving and decision-making are important skills for business and life.
Problem-solving often involves decision-making, and decision making is especially important for management and leadership.
There are processes and techniques to improve decision making and the quality of decisions.
Decision making is more natural to certain personalities, so these people should focus more on improving the quality of their decisions.
People that are less natural decision-makers are often able to make quality assessments, but then need to be more decisive in acting upon the assessments made.
Problem-solving and decision making are closely linked, and each requires creativity in identifying and developing options, for which the brainstorming technique is particularly useful.
See also the free SWOT analysis template and examples , and PEST analysis template , which help decision-making and problem-solving.
SWOT analysis helps assess the strength of a company, a business proposition or idea; PEST analysis helps to assess the potential and suitability of a market.
Good decision making requires a mixture of skills: creative development and identification of options, clarity of judgement, firmness of decision, and effective implementation.
For group problem-solving and decision making, or when a consensus is required, workshops help, within which you can incorporate these tools and processes as appropriate.
Here are some useful methods for effective decision making and problem-solving: First a simple step-by-step process for effective decision making and problem-solving.
And definitely see the ethical decision-making quick guide.
Decision-Making process
Define and clarify the issue - does it warrant action? If so, now? Is the matter urgent, important or both? See the Pareto Principle.
Gather all the facts and understand their causes.
Think about or brainstorm possible options and solutions (See brainstorming process).
Consider and compare the 'pros and cons' of each option - consult others if necessary or useful - and for bigger complex decisions where there are several options, create a template that enables measurements according to different strategic factors (see SWOT , PEST , Porter ).
Select the best option - avoid vagueness and weak compromises in trying to please everyone.
Explain your decision to those involved and affected, and follow up to ensure proper and effective implementation.
Decision-making maxims will help to reinforce the above decision-making process whether related to problem-solving or not, for example:
"We know what happens to people who stay in the middle of the road. They get run down." - Aneurin Bevan
"In any moment of decision the best thing you can do is the right thing, the next best thing is the wrong thing, and the worst thing you can do is nothing." - attributed to Theodore Roosevelt - more maxims on the quotes page.
There is often more than one good answer when you are faced with a complex decision. When you've found the best solution you can find, involve others in making it work, and it probably will.
More useful rules, acronyms and training ideas on the acronyms page .
'Pros and Cons' and 'Weighted' Decision-Making Methods
A simple process for decision making is to compile a 'weighted' score, of a 'pros and cons' list.
For more complex decisions, several options can be assessed against differing significant criteria, or against a single set of important factors. In any case, factors/options can be weighted and scored appropriately.
The 'pros and cons' method can be used especially for two-option problem-solving and decision-making issues where implications need to be understood and a decision has to be made in a measured objective sense.
Using a 'weighted list' scoring method is especially useful in big organisational or business decisions, especially which involve lots of different strategic considerations (as in SWOT and PEST and Porter's Five Forces concept). In such situations, you can assess different options according to a single set of criteria (the most important considerations), or you can allocate weighted/scored criteria differently to each option (examples of templates are below).
Some decisions are a simple matter of whether to make a change or not, such as moving, taking a new job, buying something, selling something, replacing something, etc. Other decisions involve a number of options and are concerned more with how to do something, involving a number of choices. Use the brainstorming process to identify and develop options for decision-making and problem-solving. If involving a group in the process then running a workshop is often a good approach.
First, you will need a separate sheet for each identified option.
On each sheet write clearly the option concerned, and then beneath it the headings 'pros' and 'cons' (or 'advantages' and 'disadvantages', or simply 'for' and 'against'). Many decisions simply involve the choice of whether to go ahead or not, to change or not; in these cases, you need only one sheet.
Then write down as many effects and implications of the particular option that you (and others if appropriate) can think of, placing each in the relevant column.
If helpful 'weight' each factor, by giving it a score out of three or five points (e.g., 5 being extremely significant, and 1 being of minor significance).
When you have listed all the points you can think of for the option concerned compare the number or total score of the items/effects/factors between the two columns.
This will provide a reflection and indication as to the overall attractiveness and benefit of the option concerned. If you have scored each item you will actually be able to arrive at a total score, being the difference between the pros and cons column totals. The bigger the difference between the total pros and total cons then the more attractive the option is.
If you have a number of options and have completed a pros and cons sheet for each option, compare the attractiveness - points difference between pros and cons - for each option. The biggest positive difference between pros and cons is the most attractive option.
N.B. If you don't like the answer that the decision-making sheet(s) reflect back to you, it means you haven't included all the cons - especially the emotional ones, or you haven't scored the factors consistently, so re-visit the sheet(s) concerned.
You will find that writing things down in this way will help you to see things more clearly, and become more objective and detached, which will help you to make clearer decisions.
Using a scoring template also allows for the involvement and contribution of other people, far more objectively, controllably and usefully, than by general discussion without a measurement framework.
This first simple example below enables the weighting of the pros and cons of buying a new car to replace an old car.
The methodology is easily adapted for more complex decisions, such as in business strategy and consideration of more complex factors (notably found within other tools such as SWOT and PEST and Porter's Five Forces ).
The actual scores below are examples and are not suggested weightings of how to make such a decision, which must be your own ideas.
Decision-making criteria depend on your own personal situations and preferences. Criteria and weighting will change according to time, situation, etc.
Your own mood and feelings can also affect how you assess things, which is additional justification for the need for a measurable and robust method.
In bigger strategic business decision-making, it is often beneficial to seek input from others as to factors and weighting scores. In such situations, a template offers a way for people to contribute in a managed structured way.
The main template question can be whatever suits your purposes - it can be about timing, where, who, how, and is not necessarily restricted to two columns . The same methodology can be used to compare a series of several options.
For more complex situations, especially which entail many more rows and columns, it's sensible to use a spreadsheet.
Use whatever scoring method makes good sense to you for your situation. The example shows a low score method, but you can score each item up to 10, or 20 or 100, or an 'A/B/C' or three-star scoring method - whatever works best for you.
In the above example, on the basis of the pros and cons and the weighting applied, there seems to be a clear overall quantifiable advantage in the decision to go ahead and buy a new car.
Notice that with this decision-making method it's even possible to include 'intangible' emotional issues in the pros and cons comparison, for example 'it'll be a load off my mind', and 'decisions scare and upset me'.
A decision-making pros and cons list like this helps remove the emotion which blocks clear thinking and decision-making. It enables objectivity and measurement, rather than reacting from instinct, or avoiding the issue altogether. Objective measurement helps in making a confident decision.
The total weighted scores are the main deciding factor rather than the total number of pros and cons, although there is not a scientific 'right' or 'wrong' way to consider the total number of pros and cons compared with the total weighted scores.
If the weighted scores are indicating a decision which makes you feel uncomfortable, then check your weightings, and also check that you've not missed out on any factors on either side of the table.
If the decision makes you feel uncomfortable and this is not reflected in the table, then add it as a factor and give it a score.
Seeking feedback or input from a trusted neutral friend can be helpful in confirming your factors and their scores.
You should be able to cut and paste this template into a text editor or spreadsheet. Add more rows or columns as required.
For more complex decisions, especially strategic/organisational, the sub-headings 'pros' and 'cons' should be replaced by the names of the different options.
Refer to other tools such as SWOT and PEST and Porter's Five Forces as appropriate.
Note: The above methods are similar to - but not the same as - 'Force Field Analysis', an analytical theory developed by psychologist Kurt Lewin (1890-1947), originally to assess factors influencing group behaviour.
The Lewin model is typically shown as a simplified diagram, with horizontal arrows alongside each factor pointing to the space between the columns. Explained above is a different and logically developed weighted decision-making method, not Lewin's Force Field Analysis.
Here's a three-option template example:
This approach enables different criteria to be allocated to each option and weighted accordingly.
Here's a three-option template which enables weighting/scoring across a single set of criteria:
Complex Problems and Decisions - Tips
For complex decisions and problems involving more than two possible options, you can use a template with additional columns, in which case each column represents a different option, and the rows enable scoring according to the different weighted strategic considerations.
Or establish a single set of criteria across which to score several different options.
So, in using more than one or two columns you can assess options according to:
differing weighted criteria for each of the options, or
a single set of criteria.
Choose the method(s) which offer you the easiest approach, given the types of options available, and whether you are involving other people in the process.
Where a team of people, or different departments, are involved in the decision-making for lots of options/variations within a big complex situation, it can be useful to delegate the formulation of different two-column 'pros and cons' templates to different teams/people, and this can be a powerful aid to subsequent group discussions. This enables options to be eliminated and filtered and a shortlist of fewer options to be established.
In complex situations the wording of the options is important, for example, if considering the best path for one's own career and work development the options might be:
be employed, working for a big company
be self-employed, working as a consultant or freelancer from home
start a business, with premises and staff
A situation like this can be approached by completing three separate pros and cons tables and then comparing the net effects (difference between weighted pros and cons) of each one, or by completing one three-column template and scoring the main considerations across all three options.
Here's an example of a three-option organisational decision:
develop a range of industrial cleaning products
develop a range of industrial cleaning services
develop a network of distributors for industrial cleaning products and services
Criteria for weighting/scoring and thereby comparing the above three strategic options might typically include factors such as:
investment/costs required
profitability (gross margin, financial contribution, etc)
overhead use/demand
competitive advantage
ease of market access
training needs
speed, etc, etc
In both of the above examples, the scoring criteria can be more precisely and relevantly established with the aid of other tools like SWOT and PEST and Porter's Five Forces .
Also consider that some decisions and challenges are difficult because you don't have the necessary knowledge or experience, in which case you need first to decide if the decision or challenge is actually appropriate and necessary for you at this stage.
If you don't have the necessary knowledge or experience to compile a decision-making template, then you are not in a good position to make the decision, and you need to bring in the necessary knowledge and experience.
Some decisions have to be made when you are not ready, in which case it is all the more important to be as measured as you can be, rather than resort purely to instinct.
Other decisions may seem urgent and necessary, but actually - if you probe and challenge the situation - might not actually be necessary at all.
Do not be forced into a decision if having considered the implications carefully you decide that it's not the best thing to do. The decision to do nothing is often a perfectly good option.
Whatever you do - try to be as objective and measured as you can be, and where it's appropriate or necessary, definitely seek input from others.
Well-prepared decisions are easier to make and implement and generally produce the best results.
Related Materials
Ethical management and leadership
People performance potential model
Project management skills and technique
Project sponsorship
The psychological contract
Quality management, history, gurus, TQM, process improvement etc.
Six sigma - definitions, history overview
Time management tips
Tree swing cartoon pictures (early versions)
Stress and stress management
Steps to Improve Your Decision-Making Skills
We make decisions every day at work. Some are small ("What will I have for lunch today?") and some are big ("Should I ask for a raise?"). And, naturally, some people are better than others at making smart choices and achieving desirable outcomes. But with a little effort, you can improve your decision-making skills.
Taking these eight steps can help improve your ability to make better decisions throughout your career.
Review Strong Decision-Making Skills
Making good choices while under pressure requires a number of abilities, including:
Active listening
Adaptability
Clear communication
Critical thinking
Logic and reasoning
Problem solving
Time management
Willingness to learn
Take Your Time
Patience more likely falls under character traits than it does decision-making skills, but it's a huge help. Most problems don't require you to make a split-second decision. Sure, the occasional emergency pops up, but most work issues allow you time to gather information so that you can weigh your options effectively and make smart choices.
Also, by avoiding making impulsive or emotionally-charged decisions, you'll be better equipped to use rational thinking when assessing a situation, which will help prevent you from making costly mistakes. So, if you're feeling pressure from a co-worker to make a decision, don't be afraid to say, "I need some time to take a step back and gather information before I give you an answer."
Start with the Desired Outcome
Before you evaluate your options, figure out what a successful outcome looks like. Looking to address a data breach? Think about what level of security measures you're looking to install. Need to resolve a conflict with a co-worker? Picture what kind of relationship you're looking to build. Having that kind of goal clarity upfront will help you reach the result that you want to achieve.
Weigh the Pros and Cons
Running a cost-benefit analysis of each possible decision will enable you to make smart choices. One way to effectively envision the consequences of your actions is to put pen to paper and make a list of each action's pros and cons that you can then use to narrow your options.
When possible, making a data-driven decision—such as by using customer-buying behaviors or quarterly earnings reports—is a smart approach. Data is your friend.
Get a Second (or Third) Opinion If You Need It
If you're facing a decision to solve a problem that's outside your area of expertise, it's OK to ask for help. Whether it's asking someone in HR to help you address an employee's poor performance or asking a co-worker to help you figure out how to deal with a difficult client , finding support and advice can go a long way. Moreover, consider consulting people who've offered you helpful advice in the past.
Pro tip: If you're making a group decision, make sure to solicit each team member's opinion before making up your mind on how you're going to proceed. One of your co-workers may have a distinct point of view that you haven't taken into consideration yet.
Use Past Experience as a Guideline
Think about whether you've faced a similar dilemma in the past (there's a good chance you have), and analyze whether the decision you made achieved successful results. Learning from mistakes helps you make better choices in the future.
Measure the Results
Remember how we said data is your friend? Once you've made a decision and acted on it, you must evaluate the outcome. Survey client satisfaction rates. Did lowering the price of a product increase sales? Which efforts of your fundraising campaign raised the most money? Use the results to inform future decisions.
Learn from Your Mistakes
Embracing failure is integral to growing as a professional while also improving your decision-making skills. One blunder doesn't make you a bad employee. Developing a tough skin, especially if you're working in a cutthroat industry, is a must. Everyone makes mistakes—learning from them is what matters.
Get Help Making Good Choices for Your Career
It's not easy to know what to do in every given situation you face, but knowledge is indeed power. Need help making important career choices, like determining how to ask for a raise, when to look for a new job, or how to hone your other professional skills? Join Monster for free today . As a member, you'll get career advice, job search tips, and job leads sent straight to your inbox to help you make informed choices—and put your decision-making skills to good use.
Most Helpful In Career Development
Best Reason For Job Change Every 2-3 Years
By Braxton Wood
Know Your Disability Rights During the Hiring Process and at Work
By Elana Gross, Monster contributor
The Pomodoro Technique: The Productivity Hack You Didn't Know You Needed
By Jennifer Verta, Monster Contributor
Federal Government Salaries: The General Schedule (GS)
By Martina Mascali, Monster Contributor
What Happens When You Don't Take a Break at Work?
By Kathleen Walder, Monster Contributor