I.Com Subjects 1st Year in Pakistan
What is i.com.
I.Com means the Intermediate of Commerce. It is an optimal degree program as thousands of students get admission in I.Com every year. Students usually choose this program because it is a career-oriented field. Especially those who are interested in banking and mathematical things from the very beginning of their schooling, get admission in this program. Moreover, it is considered to be a mediocre degree program in comparison to FA and FSC. FA is more on the easier side while FSC is quite tough. This program provides students with a strong grounding of a financial role in the business fields. It allows students to understand the elementary operational financial management techniques and matters of the companies. It enables on to deal with calculative financial ratios of any business. They develop an understanding of beneficial investments that can raise the capital. Therefore, many people go with I.Com and try to find a relevant profession. It is offered in almost all colleges and also some commerce colleges have been introduced who specialize in this degree program because of its high demand. Initially, in class 1st year, students get to study the basics of course work. It consists of the subjects of the Mathematics category. People get the knowledge of calculations and management of all financial matters in a different state of affairs.
I.Com Subjects in 1st Year (11th Class):
Altogether 7 subjects are included in the first year in which 3 are compulsory subjects and 4 are elective subjects that students choose from the given list at the time of admission. More or less all colleges have the same scheme of study for the I. Com degree program. List of I.Com Subjects 1st Year in Pakistan may be as follows: • Principles of Economics • Principles of Accounting • Principles of Business Mathematics • Principles of Commerce Compulsory subjects are: • Urdu • English • Islamiyat (Ethics for non-Muslims) List of I.Com 2nd Year (12th Class) subjects may be as follows: • Principles of Accounting • Banking / Computer Studies • Commercial Geography • Statistics Compulsory subjects are: • Urdu • English • Pakistan Studies
Eligibility Criteria:
• After the attainment of 10 years of education (matriculation or O-Levels), students become eligible for admission in the I. Com program. • Admissions are made based on merit lists that can be different every year. • Students must have their academic certificates, result's mark sheet, B-form, father's CNIC, and a passport size photo to apply for admission. • Foreign students need to route their applications through the Ministry of Education, Government of Pakistan. Study after I. Com: There is a massive range of options for courses and degree programs for I. Com students. After they are done with I. Com and want to specialize in the same field, can take admission to the commerce bachelor degree programs. However, if a student wishes to change the field and want to continue further studies in a different program, have the option to choose another program and get admission according to the eligibility criteria and merit of the specific university.
Following is the list of Bachelor Degree Programs after I. Com:
• Bachelors in Commerce • Bachelors in Business Administration (BBA) • BS in Business Economics • BS of Islamic Banking • BS in Economics and Management • BS Public Administration • BS Sales and Marketing • BS Accounting • BS Banking and Finance • BS Finance and Investments • BS in Economics and Finance • Chartered Accountancy (CA) And many others based on your interest.
People who want to get a two-year bachelor's degree for any reason can take admission to the Associate Degree program which is ADC (Associate Degree of Commerce).
Also, students with I. Com degrees who want to study more but have not enough resources or are in hurry to step into a professional life can opt to do short courses or diplomas and get specialized in the relevant field. Diploma or short course in; • Accounting • Banking • Finance • Economics • Law • Business Management • Mathematics • Statistics • Computer Science • Investment Banking and Capital Markets Several specialized certification opportunities are also available for students who want to get professional learning to enhance their skills and improve their proficiency of work. • Sales Management • Marketing • Finance • Accounting • Business Intelligence and Analyst • Taxation • Retail Management • Certified Public Accountant (CPA) • Certified Management Accountant • Certified Banking and Credit Analyst (CBCA) • Chartered Financial Analyst (CFA) • Certified Financial Planner (CFP) • Certificate from IBP – Institute of Banking Pakistan • Financial Risk Management (FRM) • Chartered Alternative Investment Analyst (CAIA)
Demand for accountants or any other financial expert's role is high in the market. A great number of jobs after doing I.Com is more than another field as each organization requires a financial expert who can deal with all financial matters. Persons with such qualifications get jobs easily because all the business firms and companies need a professional who can handle, increase, and proficiently invest the assets in the best possible ways. People who put all the efforts to achieve their goal and reach a point in the commerce field, they keep going without counting the hurdles and achieve to have fruitful and commendable outcomes. The certainty of people's talent and passion leads them towards success in the future. Their work pays off without any doubt. This type of study enables them to become experts in the commerce field and groom their personalities so they can stand out among others and become successful. People with I. Com degree can pursue their studies further Bachelors programs to get skilled or they can also prepare for the CSS (Central Superior Services) exam to successfully achieve a government-level position along with countless benefits.
Competency and talent are what bring one an inevitable victory. Ample of career opportunities are available for I.Com students around the country. It depends on people what type of job or business they want to pursue for the future. People quest for the most beneficial career through which they can make more money in less time. Following is the list of relevant career options: • Banking Officer • Accountant • Business Development Representative • Market Specialist • Financial Analyst • Business Consultant • Financial Expert • Event Marketing • Trader • Public Relation Spcialist • Auditor • Money Manager • Construction • Business Management • Finance Control Manager And a lot more.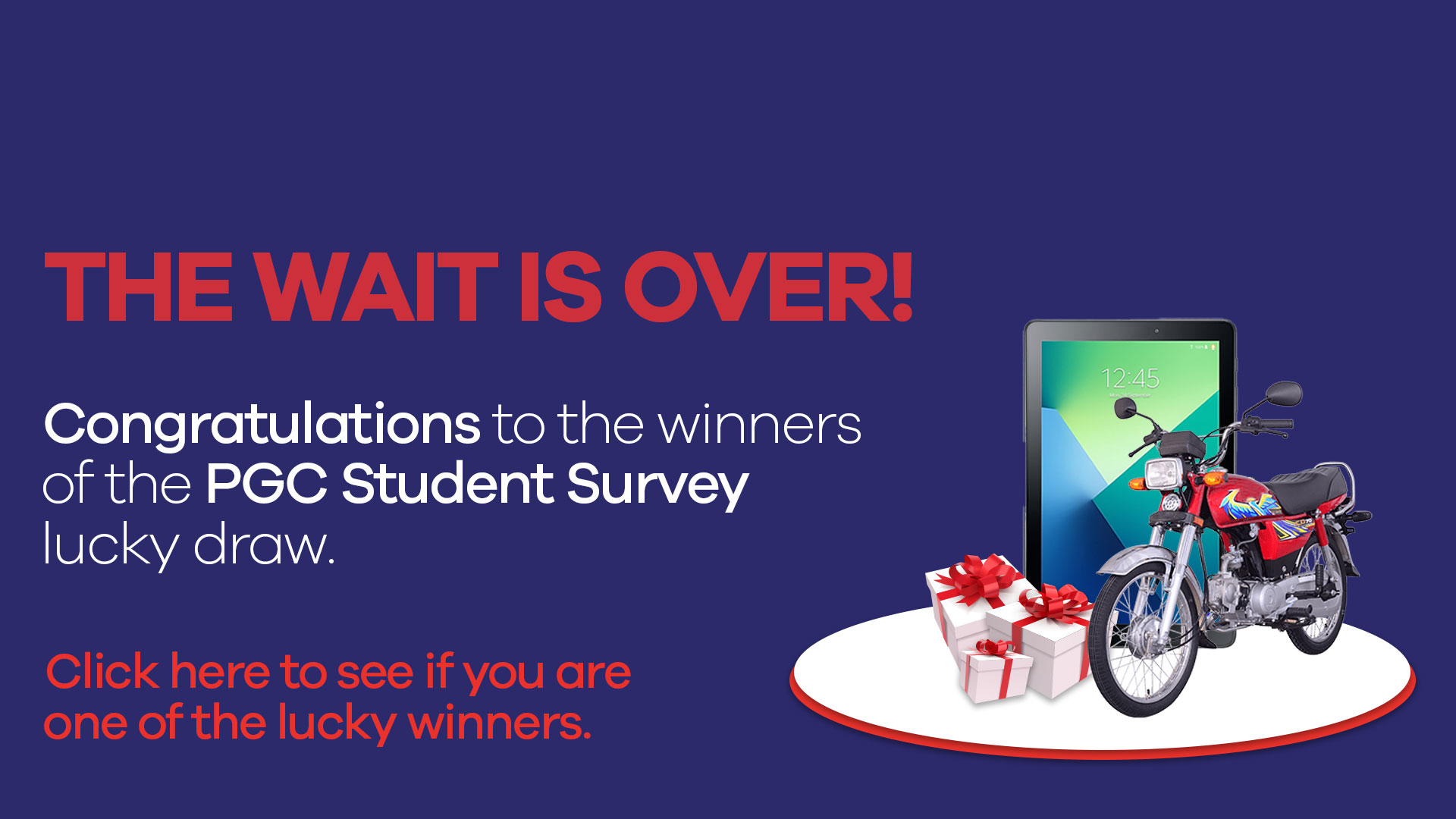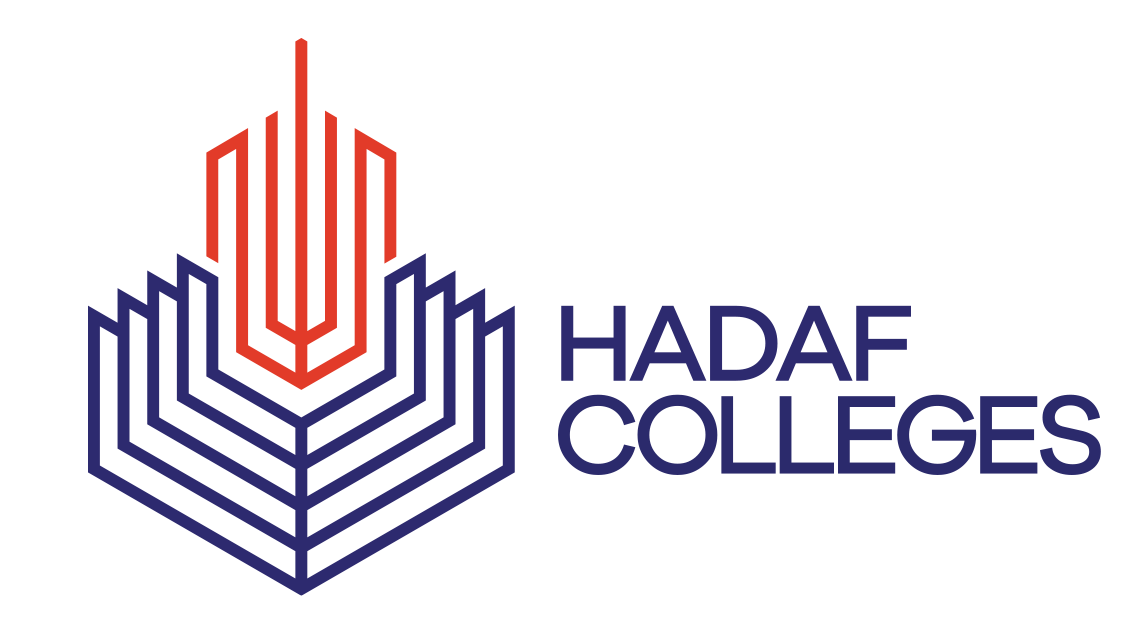 About Hadaf
Our Core Values
Apply Online Now
Scholarships
Rules & Regulations
F.A General science
FSC Pre engineering
FSC Pre medical
BS (CS) (4 years)
Campus Life
Societies & Clubs
Student Portal
Introduction:
I.COM program is particularly designed for Commerce degree. Basic concepts of commerce are induced in students who opt the subject. The subject provides a huge ground for upcoming commerce professionals. We offer courses mentioned below:
INTERMEDIATE COMMERCE GROUP (I.COM PART I-II)
Islamic Studies
Principle of Accounting
Principle of Eco. & Commercial Geo
Principle of Commerce & Banking
Business Mathematics & Statistics
Pakistan Studies
The duration of the program is two years. The BISE conducts terminal examination for 1st year and 2nd year separately.
I.Com Part 1 & Part 2 Class Subjects List In Pakistan
In This Article, You will be info about I.com. Subjects Lists of part 1 and Part 2 also learn what you can do after I.Com. And What Career options after I.Com.
Higher secondary education has been a decisive academic phase of every student's life in Pakistan. You either make it through it or surrender to miracles. The BISE offers several options to the intermediate students once such option is the "intermediate in commerce," which is often called the I.COM.
This article is all about what I.COM is and what you should expect when choosing I.COM as the category for intermediate. Not many colleges, especially the private ones, are offering I.COM. Secondly, coaching institutes also do not pay much heed as compared to the FSC pre-med and pre-Eng. It is maybe because of the limited awareness about I.COM.
I.com is not only about commerce but also a vast section, and in fact, an opportunity for those who want to do business or involve in any other business-related activities. Those who are still confused about what I.com is and what type of subjects they study will I.com read this article to learn more about the domain.
I.com subjects.
The Intermediate in commerce is different from ICS and pre-Eng. Because the elective subjects here are a bit different, the main difference lies in commerce subjects. Sadly, students do not get much choice. Still, the core elective subjects of I.com are the basis of success in any relevant field of commerce, so there is nothing to worry about much if you have learned all the basic concepts being taught at the I.com level, then you are already a successful person.
I.com part 1 subject list.
You might have known that every intermediate student first has to follow the compulsory subjects, then there are a few electives. So, the compulsory subjects in I.com part 1 are as follows.
English compulsory intermediate part 1.
Urdu compulsory intermediate part 1.
Islamite compulsory intermediate.
Elective subjects of I.com part 1.
Economics part 1.
Accounting part 1.
Business math part.
Commerce part 1.
I.com subjects part 2.
You are supposed to follow the subjects that every intermediate student in Pakistan does for the compulsory even in part 2. Passing every compulsory subject is necessary to pass the intermediate examination.
English compulsory part 2.
Urdu compulsory part 2.
Studies intermediate.
I.com subjects elective part 2.
Economics part 2.
Accounting part 2.
Geography intermediate.
Statistics intermediate for I.com.
What can I do after doing I.com in Pakistan?
Are you confused after choosing commerce for intermediate and do not know what you can do?
We are here to accompany you. We have explained in detail every career opportunity that one can avail of after I.com.
Become a C.A
An I.com student is way more eligible for C.A than a pre-engineering student. The commerce students have already studied accounting, statistics, and commerce, so it will be easier for them to study the subjects in C.A.
Become an economic analyst.
Big industries and companies need economic experts. After intermediating, you can go for BS economics and become an expert on economic matters.
Be a civil servant.
Yes, joining civil services is not very difficult when you are studying humanities. The stats, commerce, and accounting are the optional subjects to clear the civil services test.
It is again an accounting major degree. You can do it if you want to join different firms for accounts management. You may not understand it at a lower level, but accounts management is one of the most important matters at a larger level.
Go for CFA.
CFA is chartered in finance and accounting. This is also as important as CA. Many people do not know about it, but with time it will become an important degree.
Be a lecturer.
If you feel like spreading knowledge and helping students, then there are several ways through which you can become a lecturer, complete your degrees in BS economics/statistics or banking, and join colleges as a lecturer. You can appear in PPSC examinations to join government colleges for lectureship.
Become a lawyer.
You may have heard about custom or income tax lawyers, and these people have a great command of statistics and economics. Doing it after I.COM is more beneficial and reinforced than doing it after F.A/FSC. An I.com student can also be a general civil lawyer as he understands the flow of finance,
Start a business.
After graduation in business or economics, you will be wise enough to start your business. These degrees will give you enough exposure to what these social sciences are and how you can become an expert in them. Ensure that you have done your bachelor's in business or finance before you set your business.
If you wish to be a banker, then nothing is better than joining banks after MBA. You must do the BBA degree after ICOM and join a renowned university for MBA.
Become an HR manager.
Human resource management is one of the most important aspects of every business. HR managers are required in both the public and private sectors. It would be best if you did BBA/B. S in economics, statistics, or any other commerce-related subject and do the MBA HRM.
Become a researcher.
If you opt for BS stats, there is a potential chance that you can become a researcher or work as a freelance research assistant. Stats and its operations are very much needed in the research processes.
Conclusion.
The I.com is a door to several opportunities. The only way to make it a successful opportunity is to focus on the elective subjects carefully and with passion. Unlike the F.A and ICS students, the I.com student will not be a confused person. The set of elective subjects is already defined, and you need to join the classes and start your journey.
Mariam Haroon
Related posts.
CA Subjects Lists , Eligibility criteria & Career Opportunities in Pakistan
B.A and B.Com Subjects Lists | Career Options
ICS Part 1 & Part 2 Class Subjects List In Pakistan
Leave a Reply Cancel Reply
Name *
Email *
Add Comment
Save my name, email, and website in this browser for the next time I comment.
Post Comment
Category : Books with book name as subject
Pages in category "books with book name as subject".
The following 31 pages are in this category, out of 31 total.
Electronics
Epistemology
Final Fantasy
The Legend of Zelda
Linguistics
Macroeconomics
Microeconomics
Super Smash Bros.
Visual Basic
Woodworking
My Very Own Name Classic Cover Edition Personalized Book
The recipient will love it or your money back!
A Uniquely Personalized Name Book
Each book is original based on the child's name. Animals bring letters one by one to create the child's first and last names in rhyme. A jackal brings a J, an ostrich brings an O, until the child's full name is spelled out. Our bestselling story now comes with a second cover option, featuring a giraffe!
Celebrate a Baby's Arrival
Welcome a new baby with a unique gift that parents will treasure for years to come. Each time the family reads the book, they'll see a printed message from you and a photo of the child on the first page. Become a gifting legend.
Animal Encyclopedia
Spark their curiosity and learn fun facts about 61 different kinds of animals in the illustrated encyclopedia that is included at the back of the book.
Learn Your Name
Make your child feel unique and special with a book that incorporates the letters of their first and last name throughout. This beautifully illustrated story helps them recognize letters to spell their own name.
Written by Maia Haag
Illustrated by Mark Mille
9 x 11 inches; approximately 44 pages
Printed in the USA
Top Customer Reviews
Highest Price
Lowest Price
Most Recent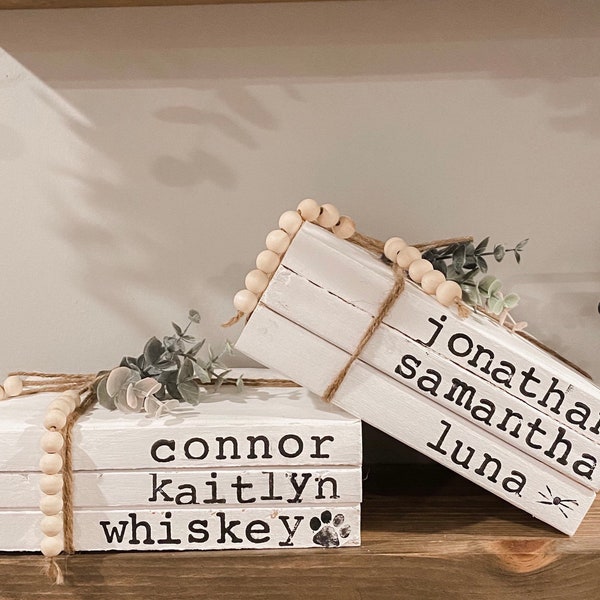 Farmhouse Custom Book Decor // Personalized Name Decor // Personalized Family Books // Hand Stamped Book Stacks // Christmas Gift
ad vertisement by Etsy seller
Ad vertisement from Etsy seller
blameitontheblonde
From shop blameitontheblonde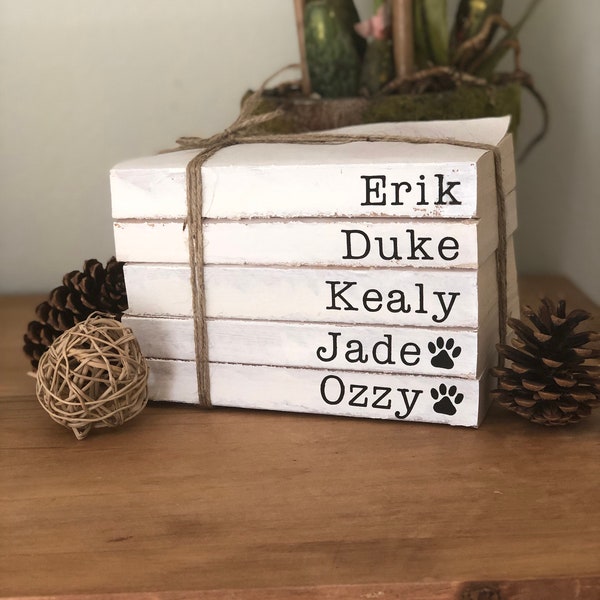 stamped books / personalized books / stacked books / book bundle / custom books / outbound books / custom name books / rustic / kid names
BeciaDesign
From shop BeciaDesign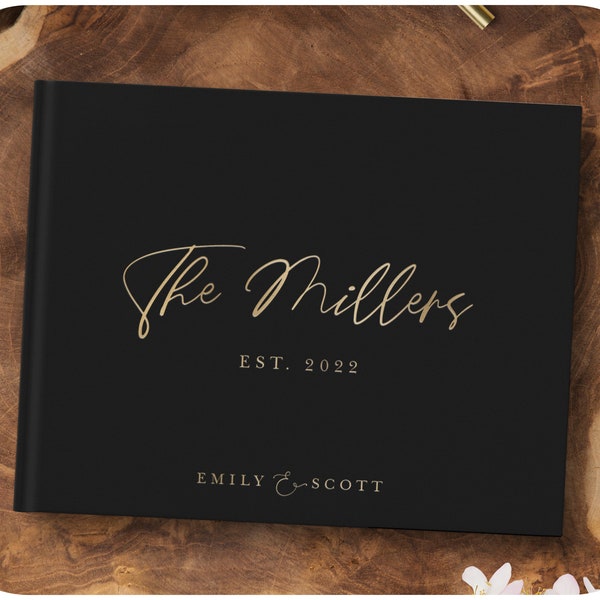 Wedding Guest Book, Personalized Gold Foil Horizontal Wedding Book with Calligraphy Names, Hardcover Guest Book Album, Photo Book #gb051
CreanlyGifts
From shop CreanlyGifts
FREE shipping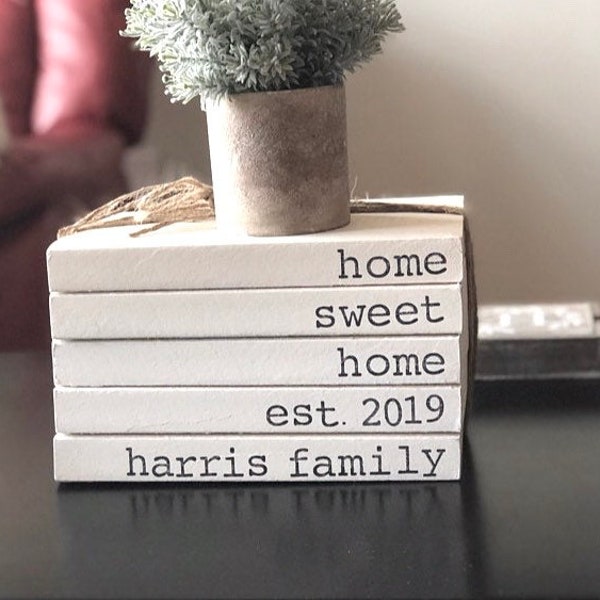 Books with names on spine,Stamped books, book stack, Book decor, books with names, book sets, stamped book stack,personalized books,book set
TheBrooksideMarket
From shop TheBrooksideMarket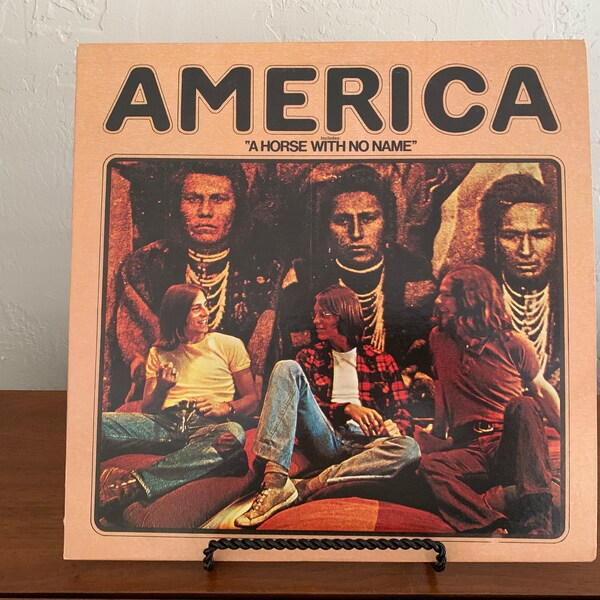 1972 AMERICA "A Horse with No Name" Vinyl Album (2576)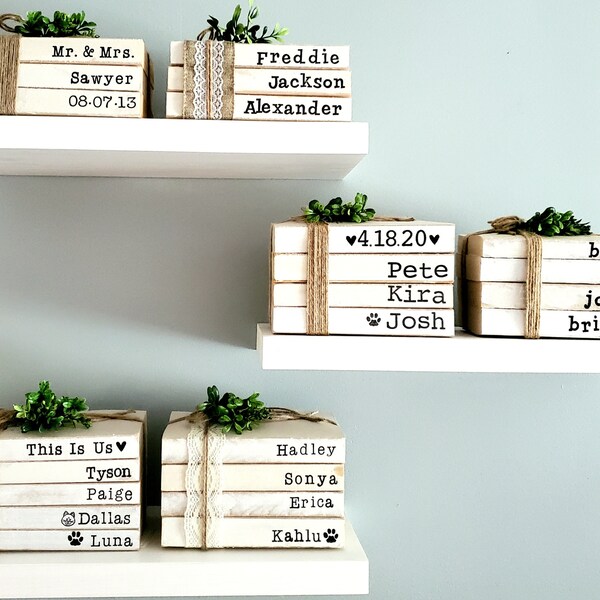 Personalized stamped books farmhouse books custom stacked name book parent Grandparent Mother's Day gift rustic modern bookshelf decor
$ 10.00 Original Price $10.00 (10% off)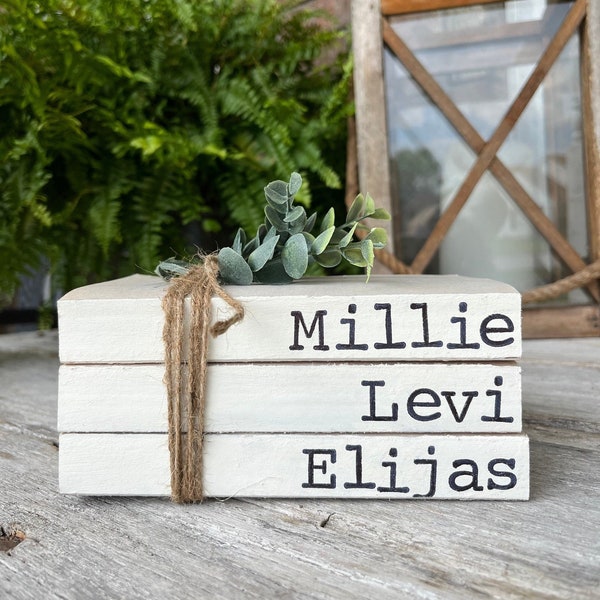 Farmhouse stamped books, decorative books, shelf decor, decorative book set, personalized books, books with names on spine, farmhouse decor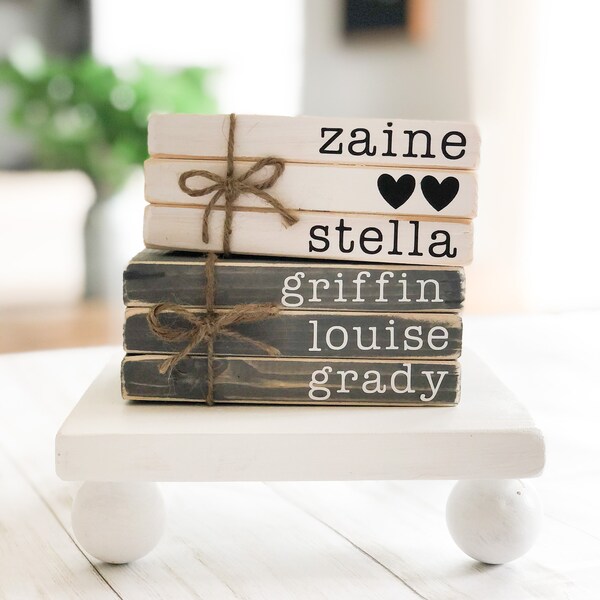 Mini Wood Books, Personalized Name Books, Tiered Tray Decor, Shelving Decor
$ 13.00 Original Price $13.00 (15% off)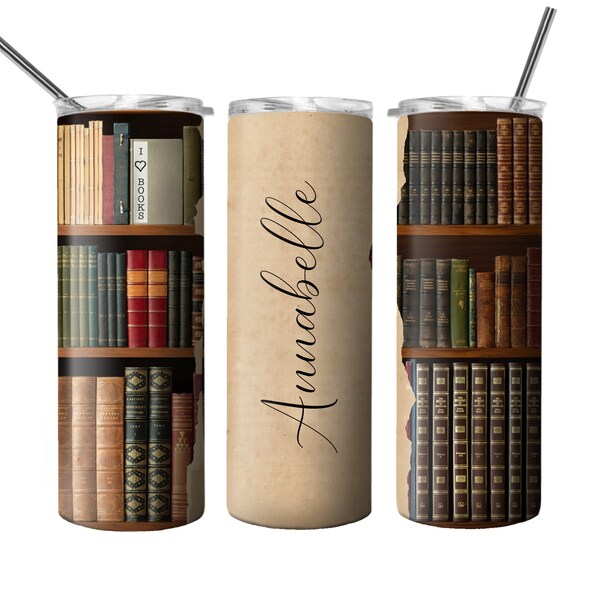 Tumbler Design sublimation, add your own text / name, books tumbler png, 20oz Skinny straight Tumbler Wrap, Tumbler sublimation Download
$ 2.89 Original Price $2.89 (35% off)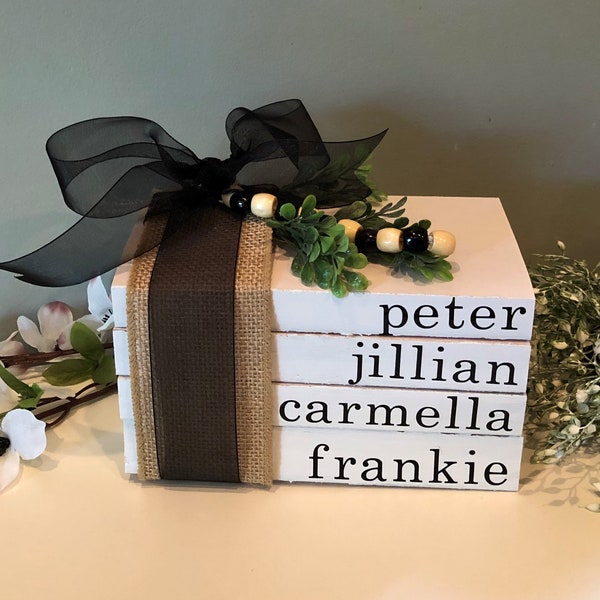 Stacked family name books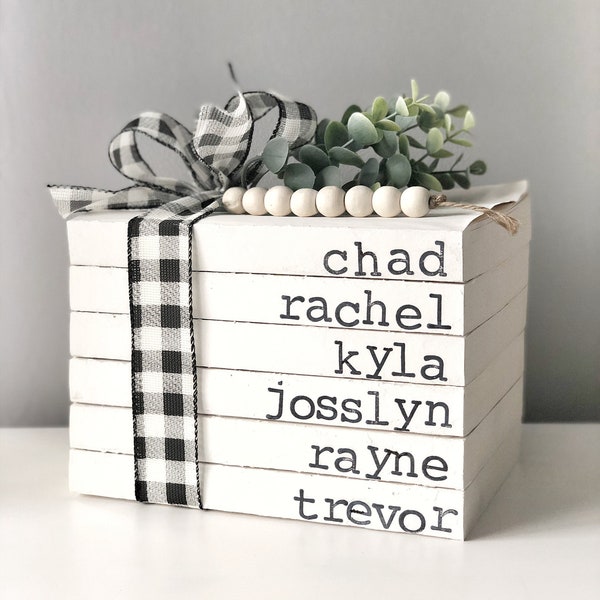 Personalized Name Decor // Vintage Custom Book Decor // Personalized Books // Custom Books Stacks // Farmhouse Decor // hand stamped books
$ 7.95 Original Price $7.95 (17% off)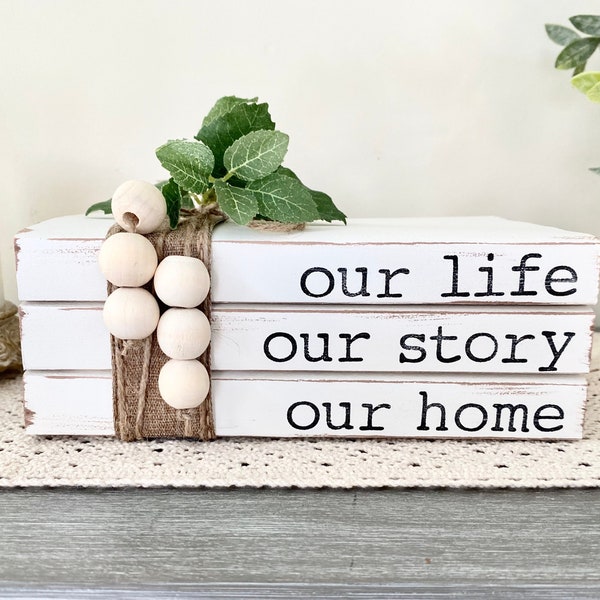 Farmhouse books, personalized books, books with names, book stack, book set, personalized art, decorative book, painted book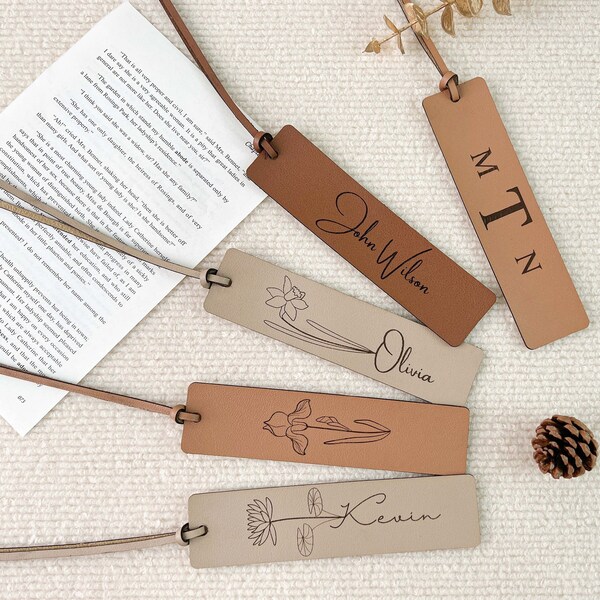 Personalized Engraved Leather Bookmark, Birth Flower Bookmark, Reader Gift, Name Bookmark, Birthday Gift for Her, Valentines Gift For Him.
From shop MTWORLDUS
$ 17.49 Original Price $17.49 (20% off)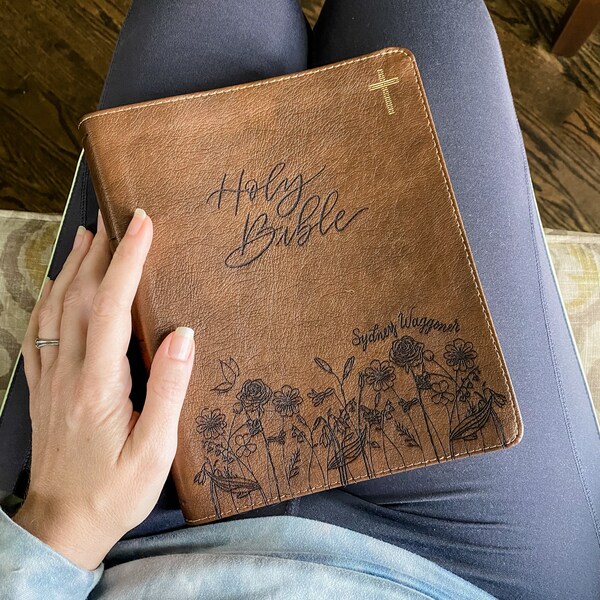 PERSONALIZED NIV Journaling Bible - Grass and Flowers - Add Your Name - CUSTOM
JoyCreativeBibles
From shop JoyCreativeBibles
$ 100.00 Original Price $100.00 (20% off)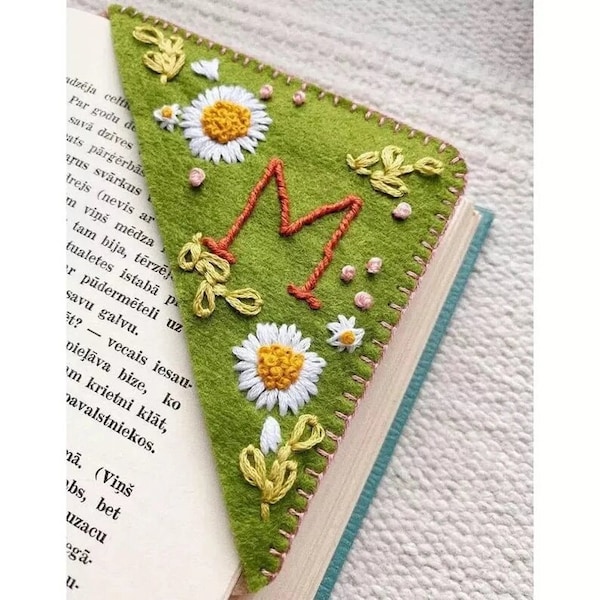 Hand Embroidered Custom Bookmark | Personalized Letter Book Corner | Hand Stitched Felt Triangle Bookmark
CupcakeFootwear
From shop CupcakeFootwear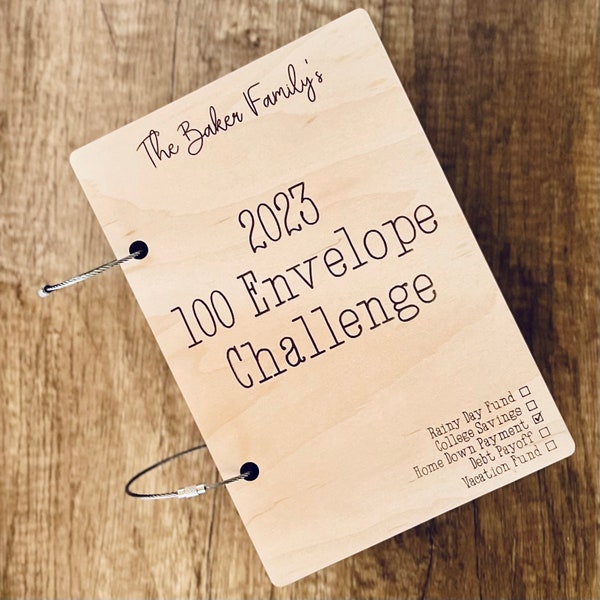 100 Envelope Challenge Holder for 100 Envelopes Customizable Envelope Holder for the 100 Envelope Money Saving Challenge Graduation Gift
HisAndHersCraftsTX
From shop HisAndHersCraftsTX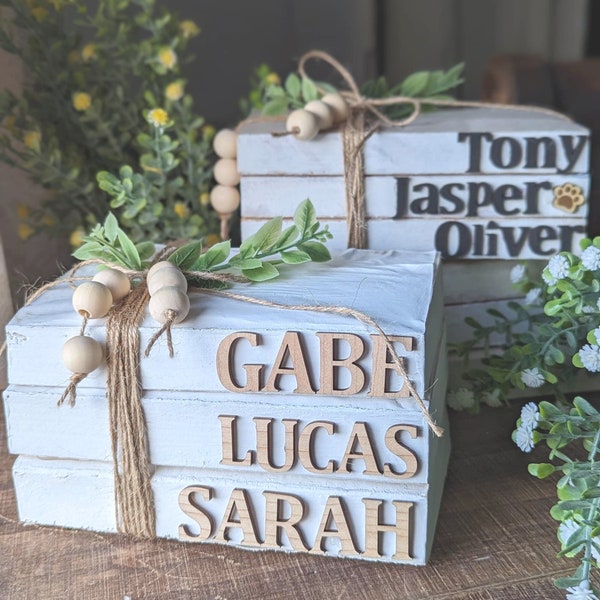 Personalized Wood Name Books, Wood Engraved Names, Rustic Cottage Decorative Books, Shelf Decor, Wedding Gift, Customized Gift, Farmhouse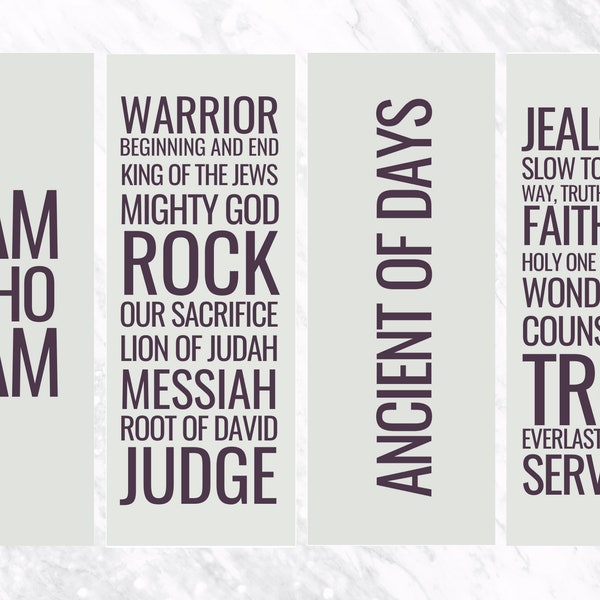 Names & Attributes of God Bookmarks | Set of 4 | Instant Download | Scripture Art | Inspirational Art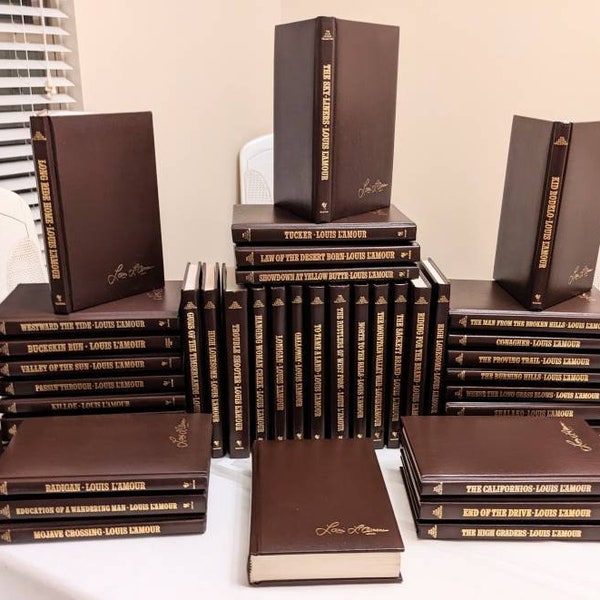 Louis L'Amour Books: Leatherette, Embossed Name on Front. 14 Dollars Each. Very Nice! American West, Trail Riders, Historical Fiction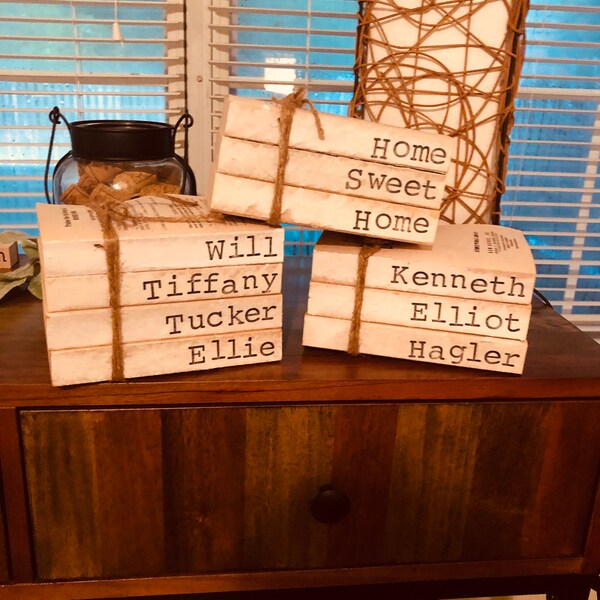 CUSTOM Hand- Stamped // Personalized Family Name // Shabby Chic Books //Farmhouse Stamped Books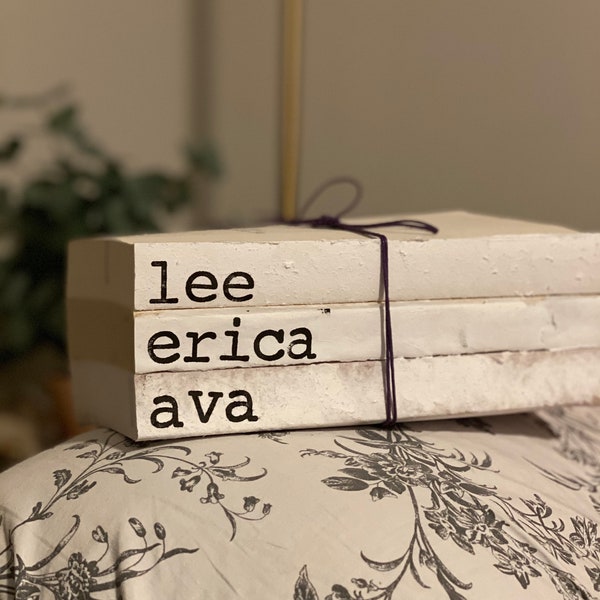 Customized Leather Journal, Personalized Leather Journal, Journal with Name, Personalized Notebook, Personalized Diary, Travel Size
JosephCustomProducts
From shop JosephCustomProducts
$ 19.96 Original Price $19.96 (50% off)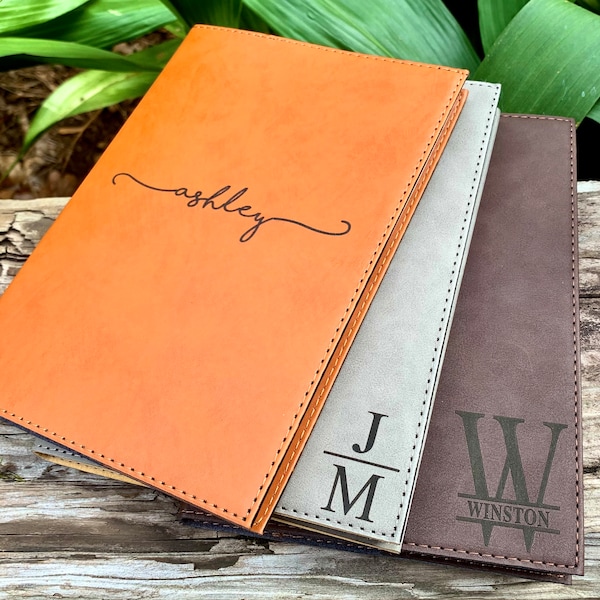 Engraved Leather Journal, Journal Personalized Leather, Personalized Journal, Personalized Notebook, Custom Leather Journal, Journal for Men
YourWeddingPlace
From shop YourWeddingPlace
$ 16.46 Original Price $16.46 (15% off)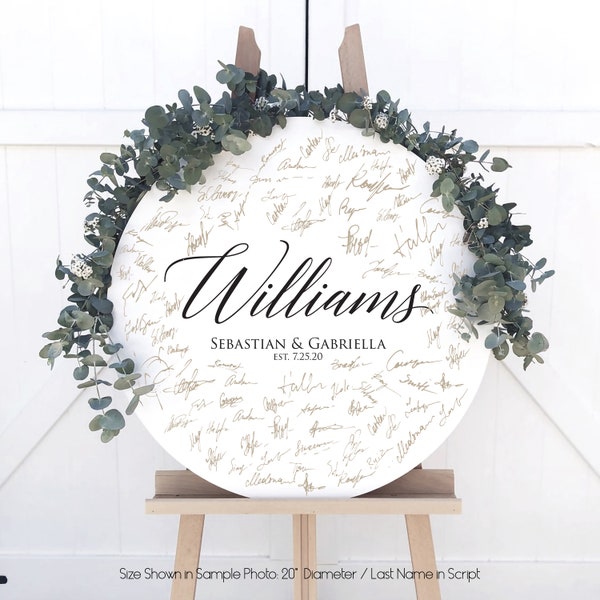 Wood Rustic Wedding Guest Book Alternative by Rawkrft Custom Guest Book Wedding Guestbook Last Name Sign Wedding Date Family Name Wood Sign
From shop Rawkrft
$ 55.71 Original Price $55.71 (30% off)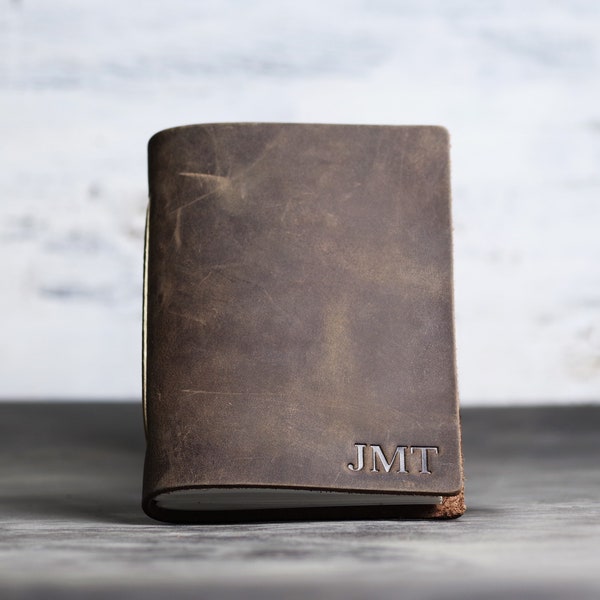 Personalized Leather Pocket Journal | Small Travel Notebook | Mini Sketchbook | 3" x 5" | Fits in pocket, bag, or purse | Valentine's Gift
From shop OxAndPine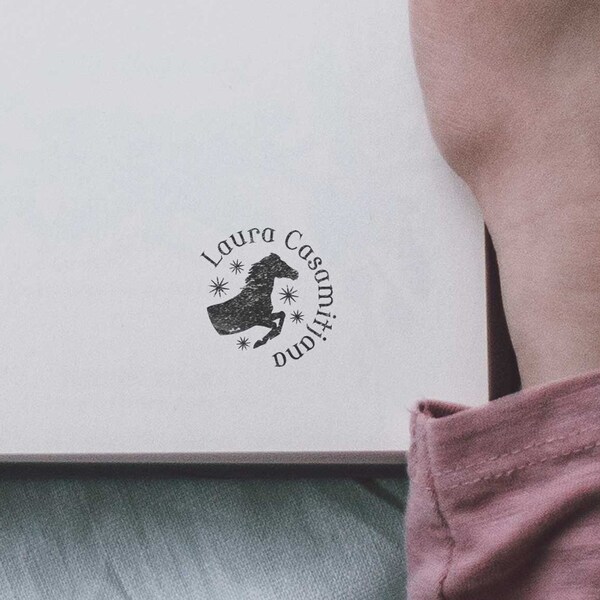 Horse custom name stamp for books and clothes, horse kid stamp for school, children horse lover gift, horse and stars rubber stamp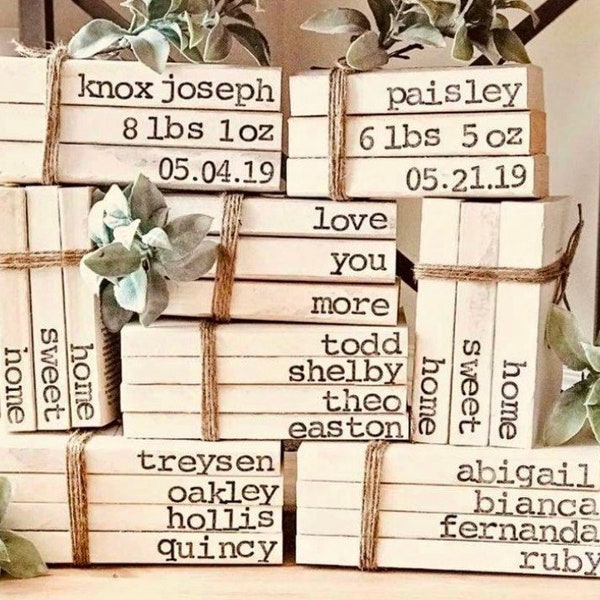 Custom stamped book stacks//personalized farmhouse decor//farmhouse books//name books//hand stamped books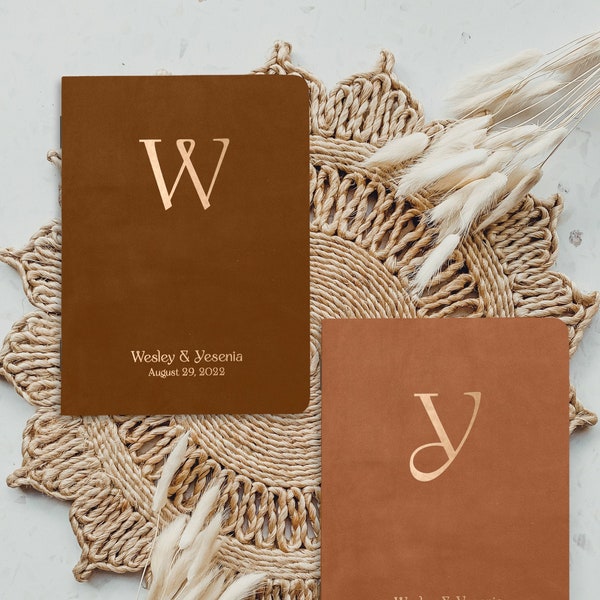 Wedding vow books, Custom wedding vow book, Monogram gift for bride and groom, Marriage vow renewal book, Gold foil, His and her booklet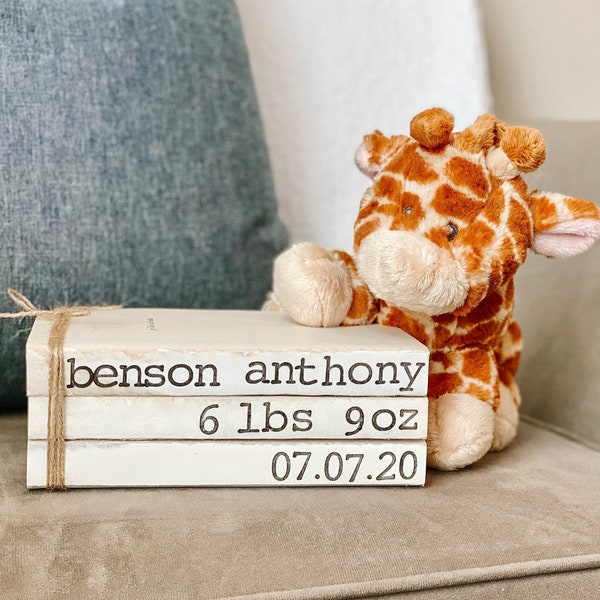 Stamped Books, Birth Announcement, Nursery Decor, Books With Names, Farmhouse Books, Decorative Books, Personalized Stamped Books,Book Stack
Name stamped books, name stacked books, family names stamped books, pet name books, stamped stacked books, family book stack, book stack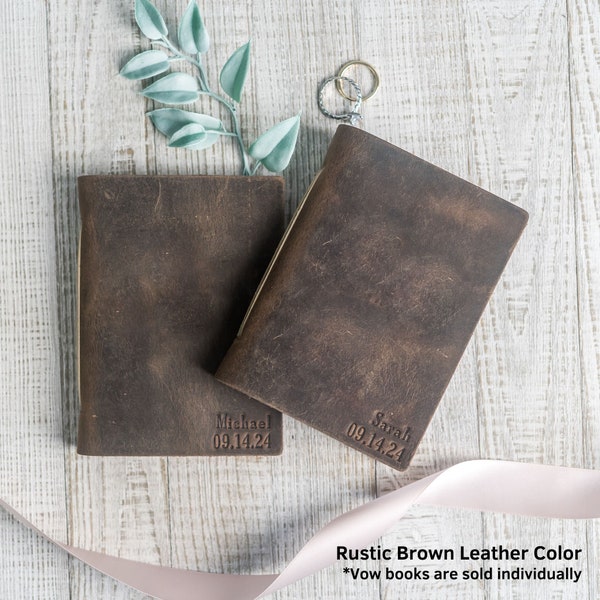 Personalized Leather Wedding Vow Book | Customize with Name and/or Date | Wedding Ceremony Keepsake | Bridal Shower Gift | Elopement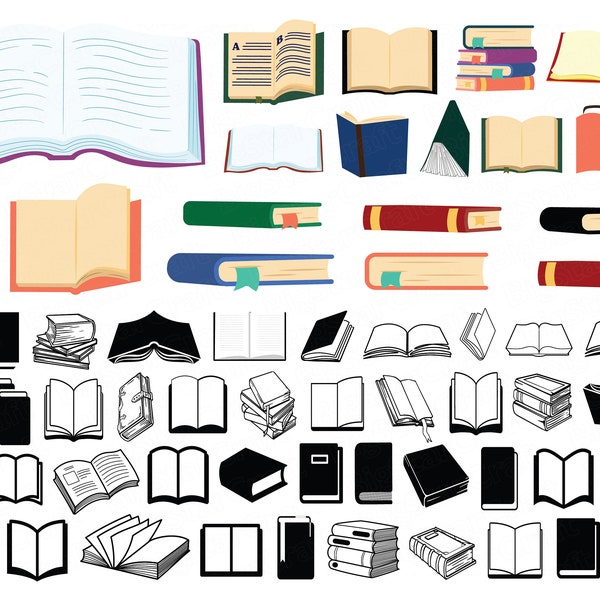 BOOKS SVG, Instant Download, BOOKS ClipArt, Bundle Svg, Book Svg Cut Files, Book Svg, School Books Svg, Reading Svg, Book Lover Svg, Svg Png
$ 2.44 Original Price $2.44 (60% off)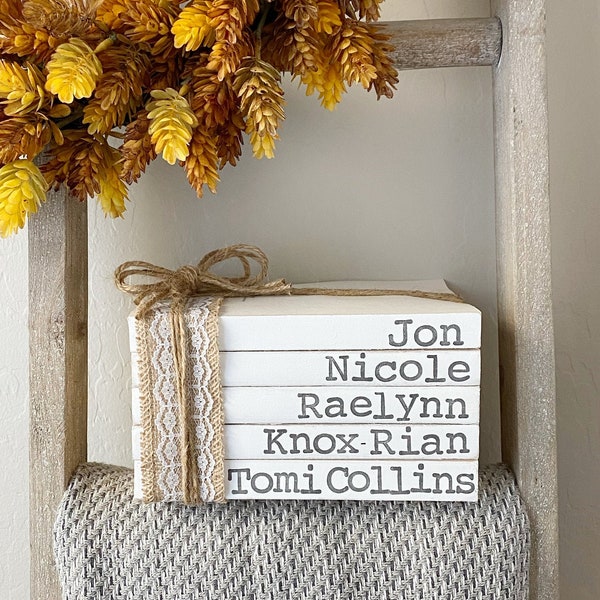 Personalized book stack, Stamped books, Personalized gift, Care package, Books with names, Bookshelf decor, Books with names, Painted books
From shop SwordandCo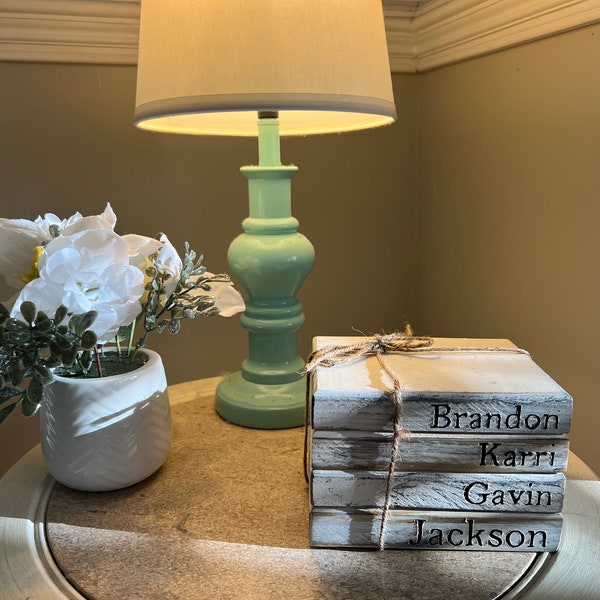 Personalized Stacked Books, Family Name Books, Weathered Stacked Books, Rustic Farmhouse Book Stacks
BsWoodWorksandMore
From shop BsWoodWorksandMore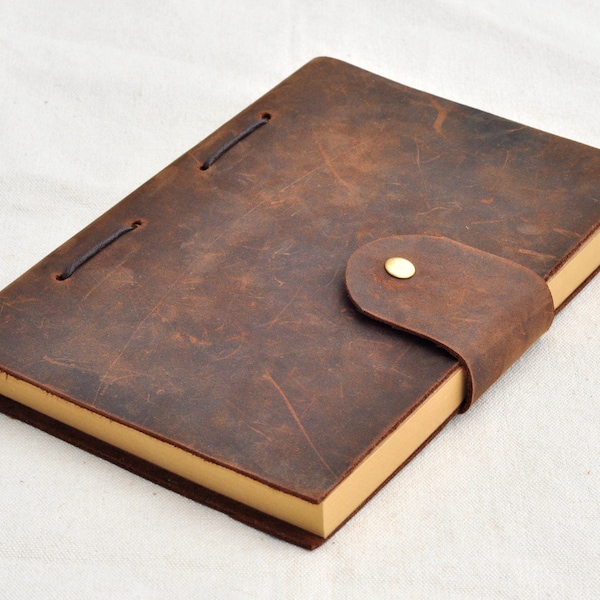 Personalized Leather Journal Notebook Personalized Journal Personalized sketchbook(free stamp name)
From shop CoverCafe
$ 17.50 Original Price $17.50 (15% off)
ErinPatricks
From shop ErinPatricks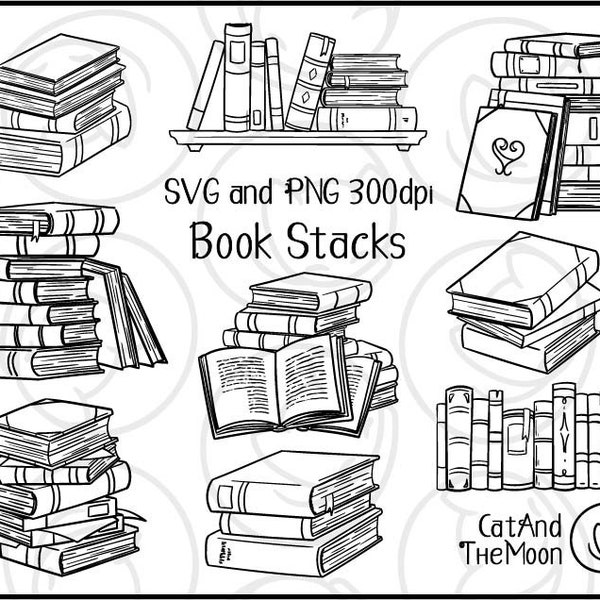 Book Stack Clipart, Book Svg, Book Clipart, Book Stack Svg, Book Pile Svg, Stack Of Books Svg, Open Book Svg, Bookshelf Svg, Book Png, Book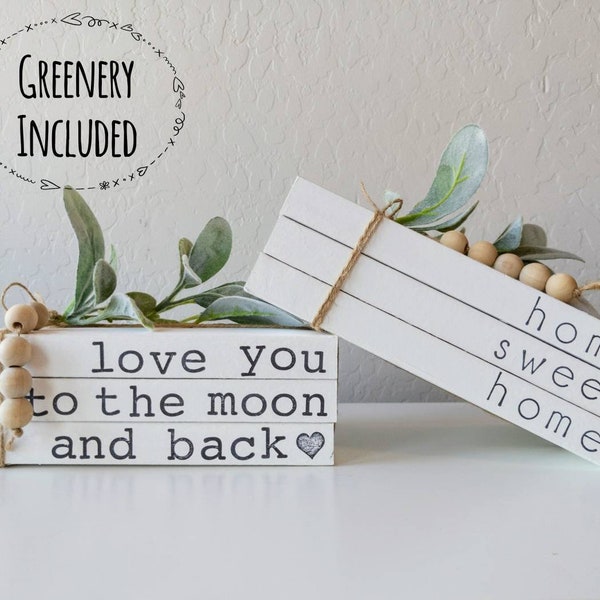 Farmhouse Book Stack, Book Decor, Personalized Books, Stamped Books, Farmhouse Decor, Book Bundle, Decorative Books, Tray Decor, Shelf Decor
Stamped Book Set with Family Names - Mother's Day Gift - Father's Day Gift - Paper Book Set - Farmhouse Stamped Books - Tiered Tray Decor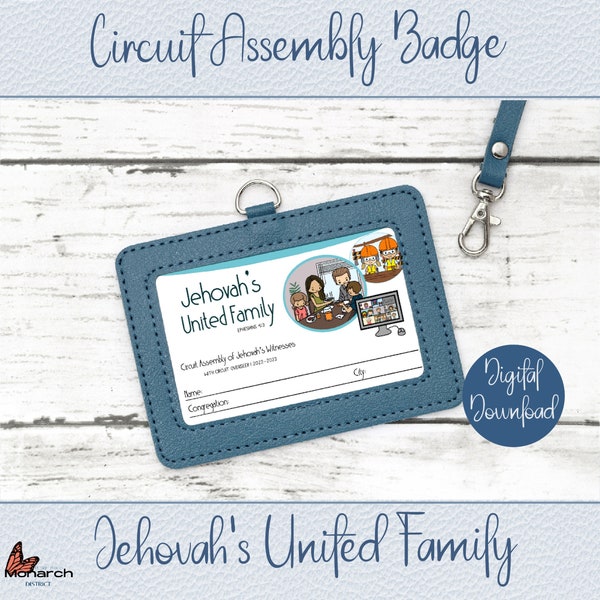 Badge for the Circuit Assembly Jehovah's United Family for kids, Jw kids 2022 Jw name tag Jw ministry Jw printables Jw gifts jw assembly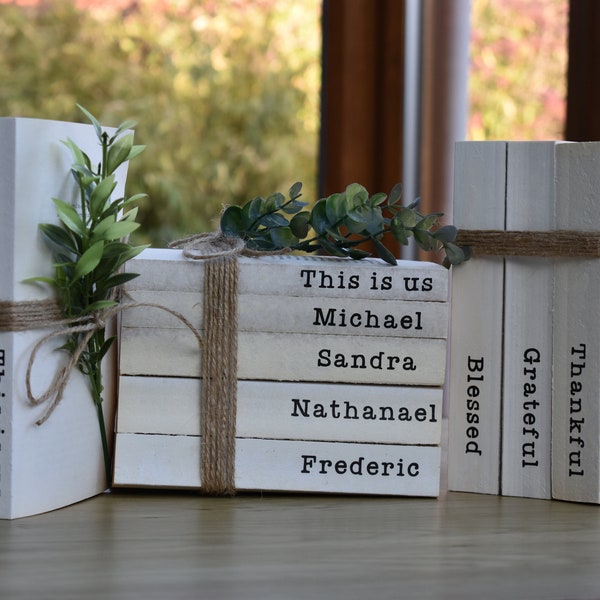 Personalised decorative books, rustic book stack, stamped family names, farmhouse shelf decor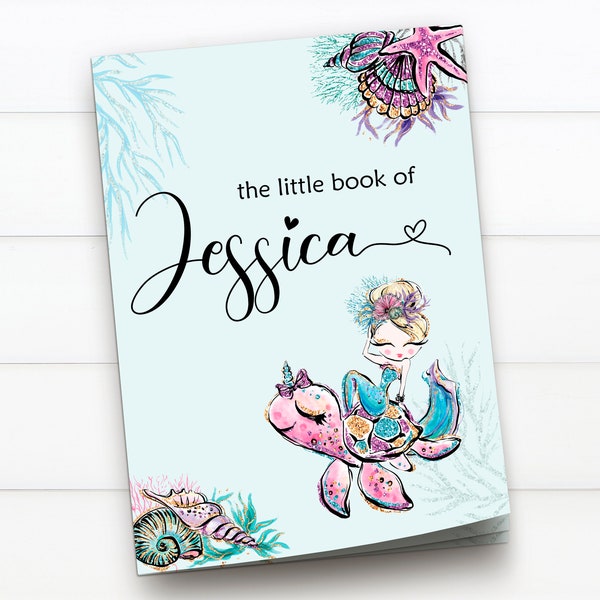 Personalized Childrens Book For Toddler Gifts Custom Childrens Books Prints Kids Books With Names Toddler Book Customized Books Kids Gifts
$ 2.99 Original Price $2.99 (10% off)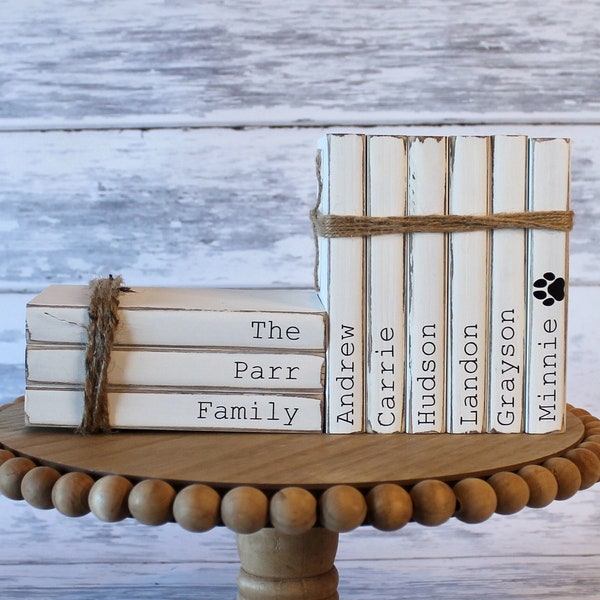 Personalized Books Decor - Family Names Bookstack Rustic Farmhouse Tiered Tray Kids Names Children Grandkids Pets Grandparent Mother's Day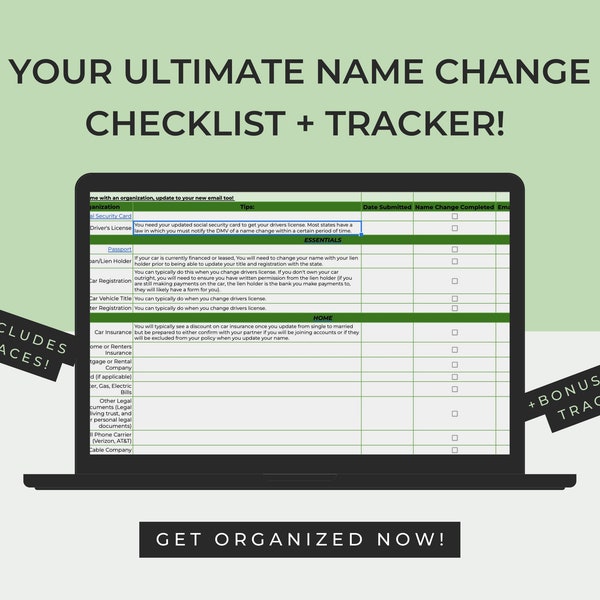 Newlywed NAME CHANGE Checklist & Tracker | Ultimate List of over 90+ places to change your name after marriage | Digital Download |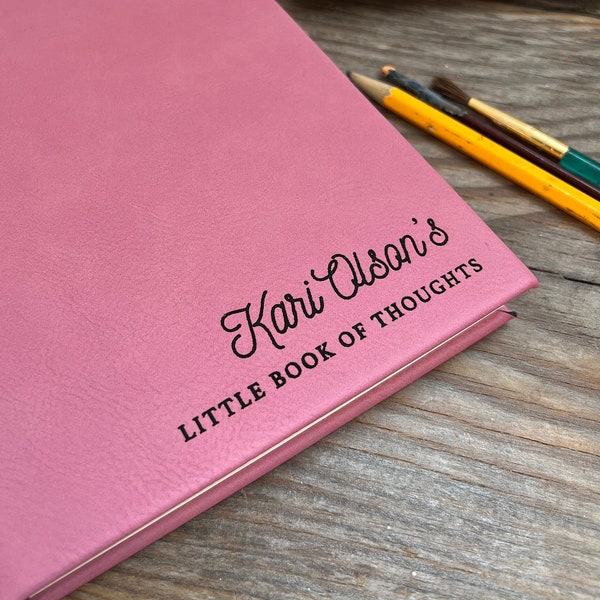 Journal personalized notebook - Custom Quote Journal - Customized Journal - Personalized Notebook Gift for her Gift for him add your text
CopperFoxCompany
From shop CopperFoxCompany
$ 27.99 Original Price $27.99 (25% off)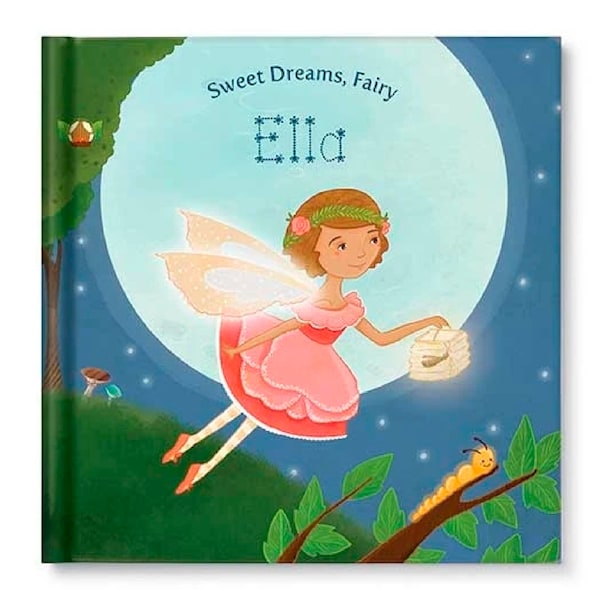 Personalized Children's Book, Sweet Dreams Fairy
ISeeMeBooksUS
From shop ISeeMeBooksUS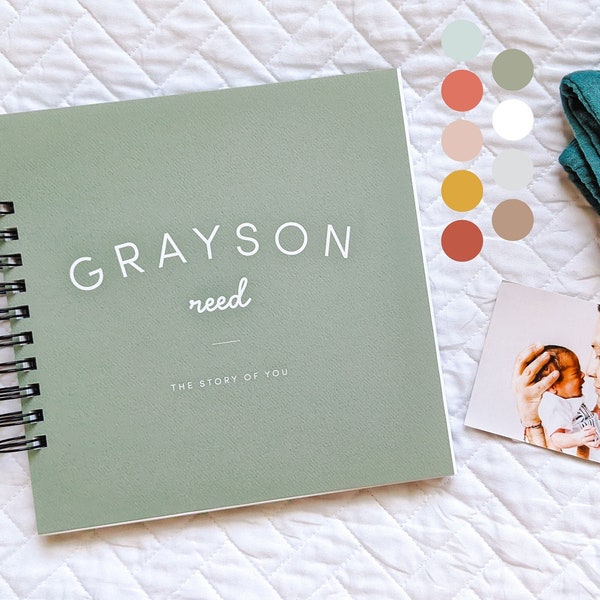 Personalized Baby Book: Scholarly Name (More Colors) | Customizable Modern Baby Shower Pregnancy Gift Baby Book First Year Journal Album
NutsBoltsPaper
From shop NutsBoltsPaper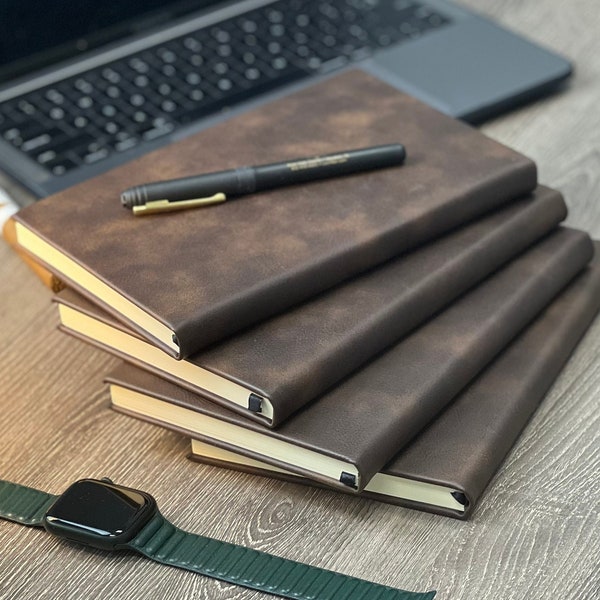 Custom Hardcover journal notebook Personalized Journal Travel size hard cover name Engraved Leather Notebook Custom Leather Journal
mochacraftsleather
From shop mochacraftsleather
$ 14.00 Original Price $14.00 (50% off)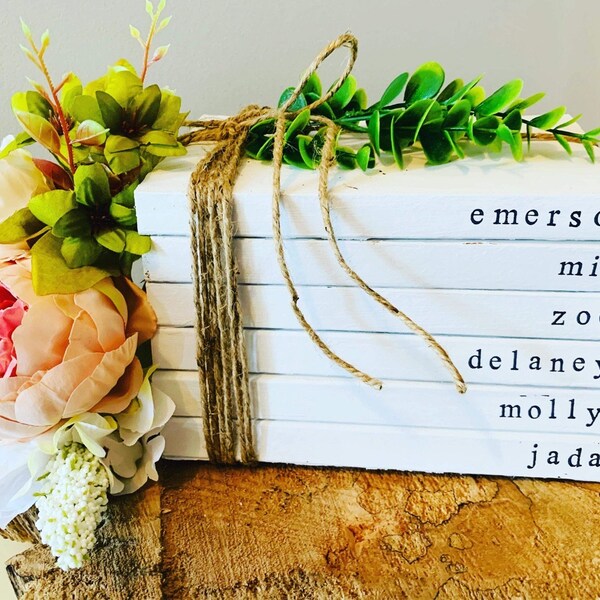 hand stamped books / personalized books / custom name books / gift/ decorative books /rustic /books with names / gift / stackable /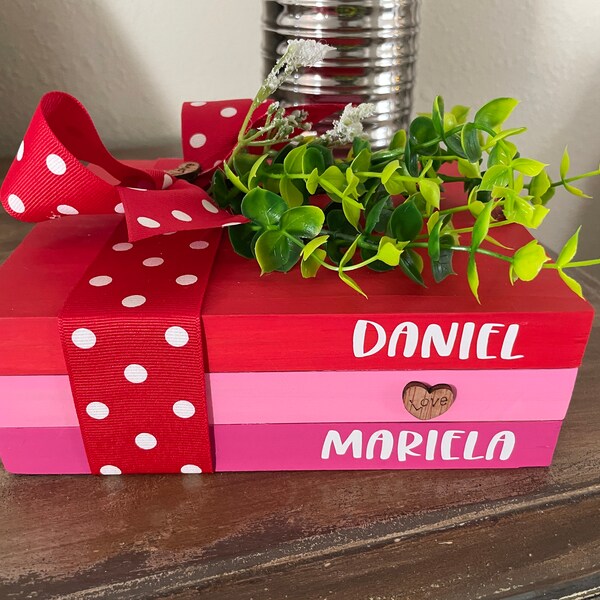 Valentine's Day Decor | Farmhouse Book Stacks | Farmhouse Decor | Personalized Names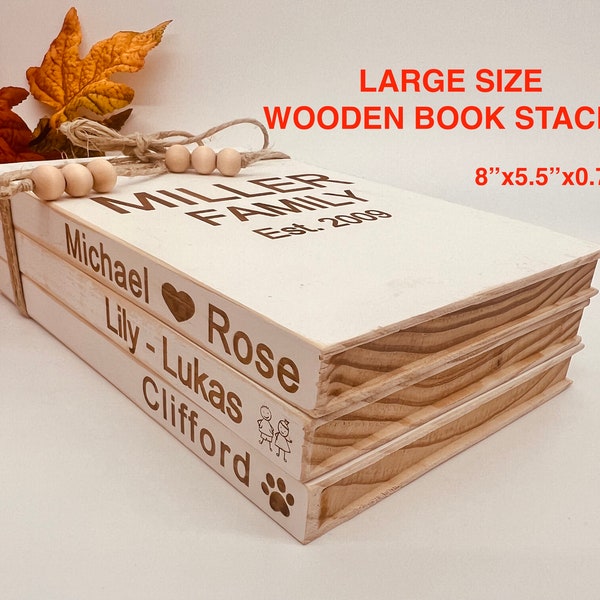 Tiered Tray Christmas Gift Decor | Customizable Stacked Books Pinewood | Family Name Engraved | Housewarming Gift Idea | Boho Vintage Design
$ 51.99 Original Price $51.99 (30% off)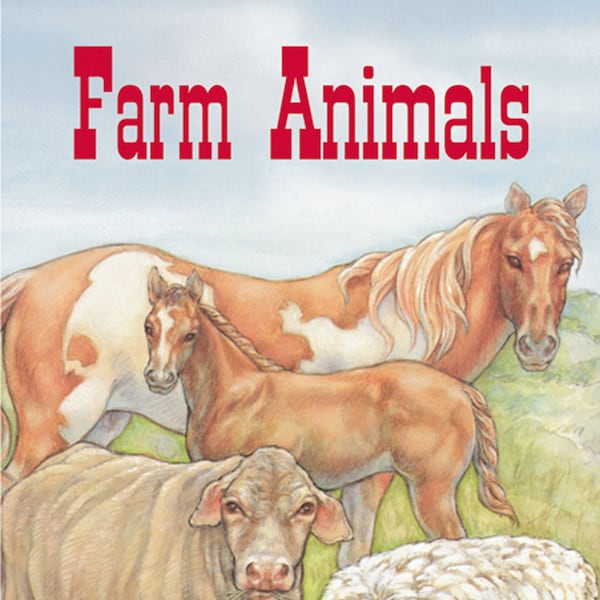 Farm Animals Personalized Hardback Book PLUS FREE letter from the Easter Bunny Custom Made to Order Child is the hero of the story!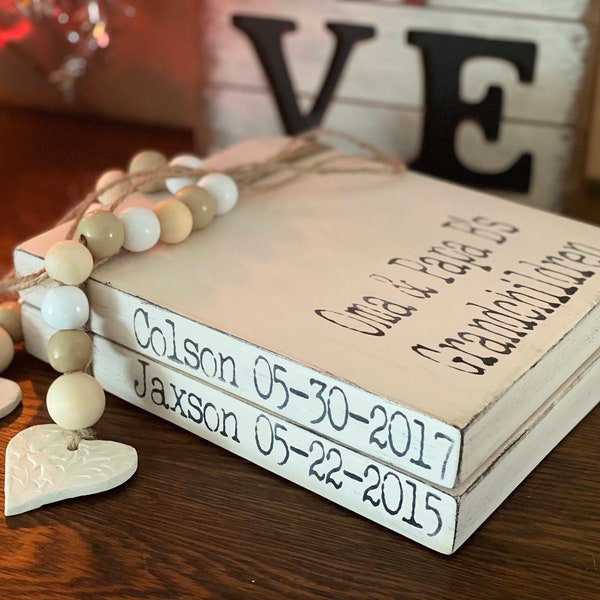 Customized wood books/Name Books/Wood Books/Personalized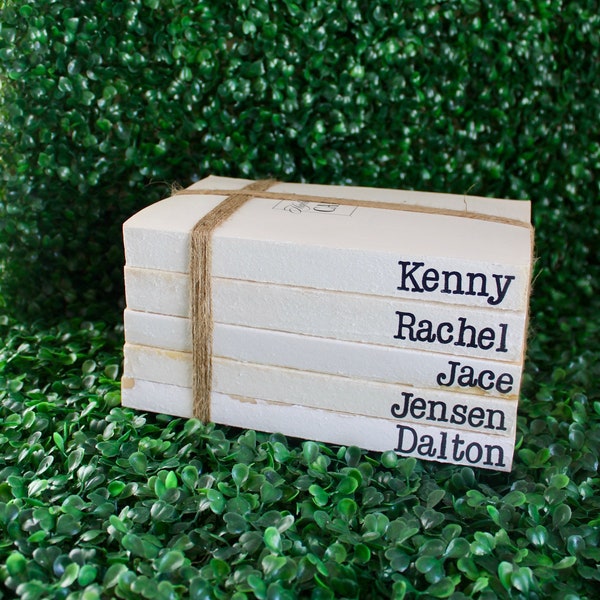 CUSTOM Hand- Stamped // Personalized Family Name // Shabby Chic Books //Farmhouse Stamped Books//Mantel Decor//Rustic Decor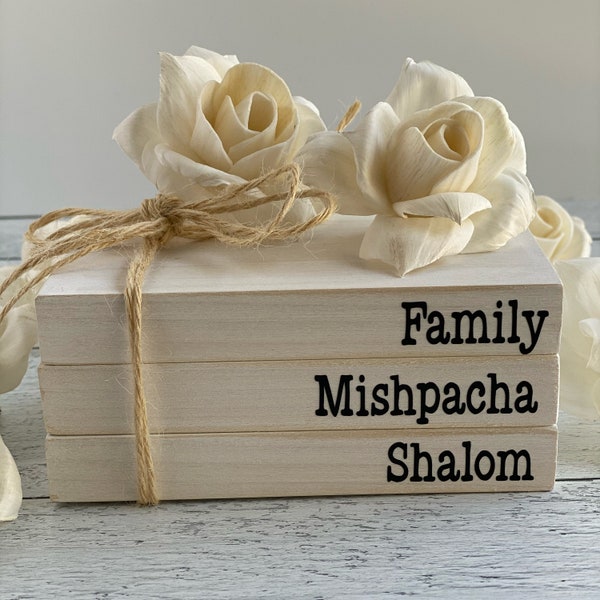 Family Mishpacha Shalom / Faux Books / Jewish Home Decor / Tiered Tray / Jewish Gift / Judaica
$ 24.00 Original Price $24.00 (15% off)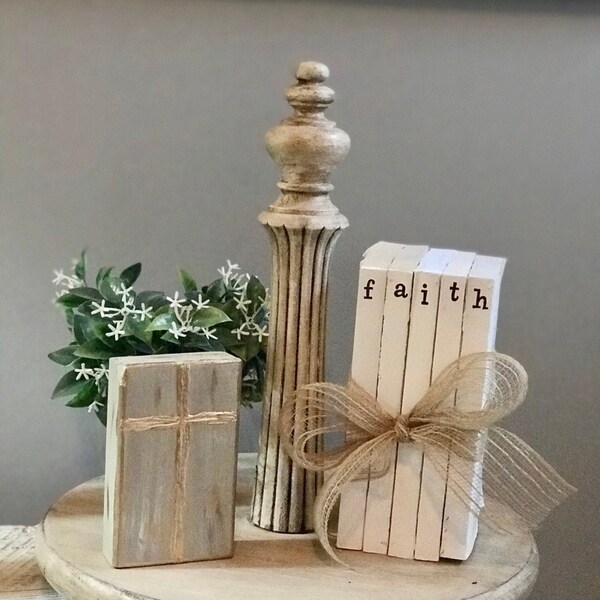 Personalized books, tall stand up stamped books, stamp books stacks, old rustic books, old farmhouse rustic book stacks
The Etsy Gift Guide
Shop this gift guide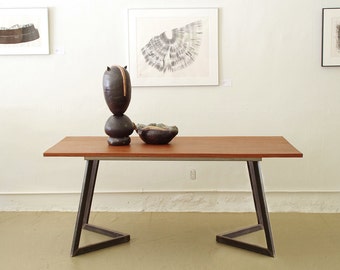 Design Ideas and Inspiration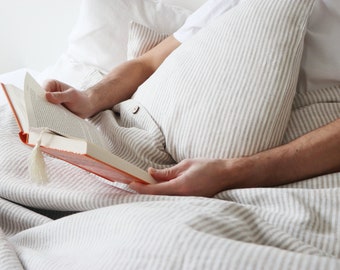 Everyday Finds
Found on Etsy
The above listings are based only on either Seller's listing information or Etsy marketplace data.
"Bestseller": This listing is a bestseller in the specific category.
"Free Shipping": Information based on the seller's listing. See listing for more details.
"On Sale": Sales terms vary; subject to availability and change. See individual listings for details.
"Handmade": Information based on the seller's listing. See listing for more details.
Common Questions
Shipping policies vary, but many of our sellers offer free shipping when you purchase from them. Typically, orders of $35 USD or more (within the same shop) qualify for free standard shipping from participating Etsy sellers.
Found something you love but want to make it even more uniquely you? Good news! Many sellers on Etsy offer personalized, made-to-order items.
To personalize an item:
Open the listing page.
Choose the options you'd like for the order. This will differ depending on what options are available for the item.
Under "Add your personalization," the text box will tell you what the seller needs to know. Fill out the requested information.
Click "Buy it now" or "Add to cart" and proceed to checkout.
Don't see this option? The seller might still be able to personalize your item. Try contacting them via Messages to find out!
Absolutely! Our global marketplace is a vibrant community of real people connecting over special goods. With powerful tools and services, along with expert support and education, we help creative entrepreneurs start, manage, and scale their businesses. In 2020 alone, purchases on Etsy generated nearly $4 billion in income for small businesses. We also created 2.6 million jobs in the U.S.—enough to employ the entire city of Houston, TX!
From handmade pieces to vintage treasures ready to be loved again, Etsy is the global marketplace for unique and creative goods. It's also home to a whole host of one-of-a-kind items made with love and extraordinary care. While many of the items on Etsy are handmade, you'll also find craft supplies, digital items, and more.
Privacy Settings
Etsy uses cookies and similar technologies to give you a better experience, enabling things like:
basic site functions
ensuring secure, safe transactions
secure account login
remembering account, browser, and regional preferences
remembering privacy and security settings
analysing site traffic and usage
personalized search, content, and recommendations
helping sellers understand their audience
showing relevant, targeted ads on and off Etsy
Detailed information can be found in Etsy's Cookies & Similar Technologies Policy and our Privacy Policy .
Required Cookies & Technologies
Some of the technologies we use are necessary for critical functions like security and site integrity, account authentication, security and privacy preferences, internal site usage and maintenance data, and to make the site work correctly for browsing and transactions.
Personalized Advertising
To enable personalized advertising (like interest-based ads), we may share your data with our marketing and advertising partners using cookies and other technologies. Those partners may have their own information they've collected about you. Turning off the personalized advertising setting won't stop you from seeing Etsy ads or impact Etsy's own personalization technologies, but it may make the ads you see less relevant or more repetitive.
This type of data sharing may be considered a "sale" of information under California privacy laws. Turning off personalized advertising opts you out of these "sales." Learn more in our Privacy Policy. , Help Center , and Cookies & Similar Technologies Policy .
Input your search keywords and press Enter.
The Reading Roundup
Rounding UP Literacy Resources for You
Books About Names for the 1st Week of School
The first week of school is always full of getting to know you activities. A very important part of this is learning our students' names and teaching students the value of our names. So I'm sharing my favorite books about names that you can use with students this school year!
This post includes affiliate links for which I may make a small commission at no extra cost to you should you make a purchase.
10 Books About Names
Your Name is a Song
Your Name is a Song by Jamilah Thompkins-Bigelow is a beautiful tribute to how special each individual's name is and the meaning behind our names. Not only are the illustrations gorgeous, but the book also has such a powerful message. The author has recorded herself saying the names to help readers pronounce them correctly. Definitely a book worth sharing with students!
My Name is Elizabeth
My Name is Elizabeth by Annika Dunklee tells the story of a spunky girl who loves her full name. After all, she DOES have a queen named after her! She is not amused when people try to give her nicknames like Lizzy or Beth. This is the perfect book about respecting people's names and not using nicknames unless given permission.
The Name Jar
In The Name Jar by Yangsook Choi, Unhei is a new student from Korea who is worried about fitting in. She fears that her classmates will not be able to pronounce her name. When asked to introduce herself to the class, she says she will pick her name by next week. Her plan is to choose an American name from the jar, but begins to realize the beauty of her own name.
Chrysanthemum
My go-to book about names as a classroom teacher was Chrysanthemum by Kevin Henkes! Chrysanthemum has always loved her name, that is until she started school. The other kids teased her about her name, until an unexpected discovery helps her love her name again.
Alma and How She Got Her Name
Alma and How She Got Her Name by Juana Martinez-Neal explores the story behind our names. Alma Sofia Esperanza José Pura Candela is a small girl with a long name. But as she discovers the meaning behind her name, she begins to realize it is just the perfect fit for her.
The Change Your Name Store
The Change Your Name Store by Leanne Shirtliffe is an imaginative story about a store that lets us try on different names. With each name that Wilma Lee Wu chooses, she is transported to the country from which the name originates. Through her journey of discovering her own self-identity she eventually finds the name that is the perfect fit for her.
Andy That's My Name
Andy That's My Name is written by the legendary Tomie DePaola. Andy is a little kid with an important name. He's so proud of his name that he brings the letters of his name in a wagon wherever he goes. But the big kids begin to play a game with his name and won't let him play. Eventually, he takes his name home because he realizes the importance of his name. This book is perfect to use to introduce names activities where students can manipulate the letters of their names or Making Words activities .
A My Name is Alice
A My Name is Alice by Jane Bayer is the perfect book to use when introducing names activities that encourage students to use alliteration with their names. This alphabet book introduces us to a character for every letter of the alphabet. We also meet each character's husband, find out their jobs, the kind of animals they are, and where they live – all of which start with the same letter! You could easily create a class book where each student makes a page about themselves using words that start with the first letter of their names.
My Name is Yoon
My Name is Yoon by Helen Recorvits tells the story of a young Korean girl named Yoon. Her father tells her she must learn to write her name in English, but Yoon prefers how it looks in Korean. Instead of using her name at school, she decides to try out other names such as Cat, Bird, and even Cupcake!
Hello My Name is… How Adorabilis Got His Name
Hello My Name is… How Adorabilis Got His Name by Marisa Polansky is a different type of names book. This is inspired by the true story of the discovery of a new species of octopus. The author imagines how the Adorabilis was named. Through this story, students are also introduced to many other new and fascinating ocean creatures. It could lead to a lot of interesting and engaging research projects on these animals!
Hopefully, you found some new books or were reminded of some old favorites! Which books about names are your favorite to use at the beginning of the school year? Tell us below!
Want to Pin this for later?
No Comments
Leave a reply cancel reply.
I accept the Privacy Policy
I am a K-5 reading specialist in Northern Virginia who loves creating engaging activities that get students excited about reading. I also have a passion for providing teachers with resources to help them plan simple but effective literacy lessons. Welcome to the Roundup! Read More
Subscribe & Follow
Subscribe to my newsletter.