Farm Hand Resume Samples
A Farm Hand is accountable for handling and performing a myriad of duties relating to farming operations. Some of the major duties are listed on the Farm Hand Resume as follows – operating machinery to perform various farm tasks, using seeder and planter for planting seeds into the plowed land, using spreader and spraying fertilizer to plants, using pesticides on plants to prevent pesticides and prevent losses; and harvesting the crops when they are mature. The job description also includes taking care of animals including feeding and tracking animal movements; maintaining farm equipment and operating farm equipment for irrigation purposes.
Working in a farm requires the following skill sets – ability to take adequate care and maintain livestock; ensuring all enclosure are properly maintained; thorough knowledge of farming practices and different farming methods; knowledge of handling administrative tasks at the farm including record keeping, crop processing, and livestock processing. Individuals who want to become Farm Hands don't need any formal qualifications, as most skills are learned with experience.
Farm Hand/Laborer Resume
Objective : Dependable and hard working Farm Hand/Laborer. Learns tasks quickly. Adaptable and flexible. Likes staying busy and learning new skills. To find a challenging environmental position that encourages me to improve my skills and abilities to share my passions with others and to work collaboratively with others.
Skills : Horse/barn Caretaker, Farm Hand, Electrical, Animal Husbandry, TUG Driver
Description :
Lubricated, adjusted, and made minor repairs to farm equipment, using oilcans, grease guns, and hand tools.
Drove trucks, tractors, and other equipment to distribute feed to animals.
Provided medical treatment, such as administering medications and vaccinations.
Inspected, maintained, and repaired equipment, machinery, buildings, pens, yards, and fences.
Moved livestock to pastures for grazing or to scales, trucks, or other enclosures.
Examined animals to detect illness, injury, or disease, and to check physical characteristics, such as rate of weight gain.
Cared for established lawns by mowing, mulching, trimming, and edging around flower beds, walks, and barns.
Assisted with baling and transporting hay from one location to another.
Attended to all aspects of care for animals such as food and water supplies, bandaging, and medication.
Senior Farm Hand Resume
Summary : Resourceful, goal-oriented, hard-working, motivated, productive Senior Farm Hand with extensive experience of 7 years in agricultural processes and practices. Strengths include organization, a strong work ethic, being responsible, problem solving, attentive and job completion in a timely and organized manner.
Skills : Animal Husbandry, TUG Driver, Fertilizers, Herbicides, Multipurpose Tractors
Maintained a barn of 20 yearlings and foaled around 25 mares during foaling season.
Operated heavy machinery, delivered any necessary products to and from locations.
Responsible for: cashier duties, product harvesting, the instruction of proper product harvesting to customers, designation of farm property suitable for harvest, farm property maintenance.
Performed field work from working the ground in the spring, bailing hay in the summer to harvest in the fall.
Skills used listening to instructions, working hard, learning how to do things better than last, and endurance.
Also trained on driving a wheat truck in the event a relief truck driver was needed during harvest.
Building fence when needed and the upkeep of the animal shelters on the property.
Farm Hand/Manager Resume
Summary : Farm Hand/Manager talented for handling high-pressure situations, responsible for over $20,000 worth of farm equipment. Intend to build a career with a leading corporate with committed & dedicated people, which will help me to explore myself fully and realize my potential. Willing to work as a key player in challenging & creative environment.
Skills : Laborer, Hand Tools, Machinery, Pallet Jack Operation, Herbicides, Multipurpose Tractors
Operating tractors, tractor-drawn machinery, and self-propelled machinery to plow, harrow and fertilize the soil, or to plant, cultivate, spray and harvest crops.
Repairing and maintaining farm vehicles, implements, and mechanical equipment.
Identifying plants, pests, and weeds to determine the selection and application of pesticides and fertilizers.
Directing and monitoring the work of casual and seasonal help during planting and harvesting.
Recording information about crops, such as pesticide use, yields, or costs.
Participating in the inspection, grading, sorting, storage, and post-harvest treatment of crops.
Loading agricultural products into trucks, and drive trucks to market or storage facilities.
Mowing lawns, trimming lawn edges, bushes, and trees, weeded flower beds and gardens and performing spring and fall clean up.
Farm Hand Resume
Summary : Hard working and goal orientated Farm Hand with the ability to break down complex problems and manage several tasks at once. Good mechanical skills. Dependable self-starter, with experience in customer service. Helpful with farm machine operation and maintenance.
Skills : Heavy Equipment Operations, Welding, Mechanically Inclined, Mechanic, Power Tools, Hand Tools, Fork Lift Operator
Moving equipment or livestock from one location to another manually or using trucks or trailers.
Maintaining, repairing and overhauling farm machinery and vehicles such as tractors, harvesters, and sprayers.
Reassembling machines and equipment following repair, test operation and make adjustments as necessary.
Responsibilities include handling horses, assisting pregnant mares with birthing during foaling season, cleaning stalls, grooming and bathing horses when needed.
General upkeeping of the farm such as mowing, weed eating, weed control, repairing fences, etc.
Sanitizing and cleaning milking equipment, transferring milk for use in cheese.
Responsibilities include working on equipment, running equipment, and irrigations.
General Farm Hand Resume
Summary : Dependable General Farm Hand, with experience in customer service. Helpful with farm machine operation and maintenance. The family produces background with the passion for providing excellent service. Someone who is consistently prompt and willing to work a flexible schedule. Detail-oriented, friendly and hardworking. Seeking a position, with the opportunity, for career advancement in manufacturing.
Skills : Run Loader, Tractor, Driver Mid Size Trucks, Forklift Operator, Animal Care, Communication, Customer Service, Computer
Feeding and checking on the four outer buildings which house the new heifers (essentially teenage cows) and expecting mothers.
Transplanting plants and/or planting seeds according to the determined size of the crop.
Harvesting vegetables and made ready for market (pick, clean, pack, and label) in a timely manner.
Multitasked between stocking vegetables, interacting with customers, and receiving payments at markets.
Setting up and breaking down farmers market booth (tables, freezer, vegetables, cash register, tent, and signs).
Responsible for feeding and watering the goats, making sure they were healthy, and pulling hay so the goats had food available to them all day.
Walking chickens weed eat, changing semi tires, replacing water pipes, and curtains washing semi trucks, helping set up propane tanks.
Assisting in the buying and selling of animals and foodstuffs to keep the farm running and as well as providing quality organic products for local consumers.
Farm Hand Manager Resume
Summary : Farm Hand Manager seasoned with more than 20 years of experience in fast-paced Agricultural sector. Excellent learning and listening skills. A patient and empathetic worker, with an extensive background in conflict resolution, customer care, and social skills. Along with Agriculture knowledge and eagerness to continue career through Agriculture roles.
Skills : English Language, Equipment Selection Equipment Maintenance, Farming, Waitressing, Hard Labor, Factory Worker
Loading agricultural products into trucks, and driving trucks to market or storage facilities.
Spraying fertilizer or pesticide solutions to control insects, fungus and weed growth, and diseases, using hand sprayers.
Farm Hand/Worker Resume
Objective : A motivated, responsible Farm Hand/Worker with experience in the Agronomy Field. Hard working, energetic individual with a farm hand, food service, and customer service experience. Experience with safely operating machinery in busy, crowded areas. Team oriented worker. Attentive to the needs of others. Enthusiastic to gain and apply new skills and knowledge.
Skills : Product Inventory, Stocking And Ordering, Forklift Driver, Air Tools And Power Tools, Bilingual, Able To Lift 100 Plus Pounds
Assisted with large household and farm cleanup jobs, which included transporting boxes to storage facilities or debris to the landfill, and cutting up tires with a jigsaw and hauling tires to landfill.
Maintained combine each morning, which included lubricating/greasing, fueling, checking oil, and clearing rocks out of rock trap.
Attached farm implements such as plows, discs, sprayers, or harvesters to tractors, using bolts and hand tools.
Loaded hoppers, containers, or conveyors to feed machines with products, using forklifts, transfer augers, suction gates, shovels, or pitchforks.
Observed and listened to machinery operation to detect equipment malfunctions.
Repaired and maintained farm vehicles, implements, and mechanical equipment.
Operated tractors, tractor-drawn machinery, and self-propelled machinery to plow, harrow and fertilize the soil, or to plant, cultivate, spray and harvest crops.
Maintained and reported equipment - gained experience in hydraulics, motors, and electronics.
Summary : Motivated Farm Hand And Truck Driver with 11 years of manufacturing management experience, including ordering parts, record-keeping and meeting all production deadlines. To obtain a position that will allow for improvement and growth within the company. A hardworkingindividual that takes pride in his accomplishments. Always striving to do more and be more. Enjoys helping others while striving to be a better worker. while developing personal connections to them as well as the community.
Skills : Tractor Operator, Equipment Maintenance, Record Keeping, Inventory Control, Sweeping And Vacuuming, Lawn-mowing
Driving trucks, tractors and other equipment to distribute feed to animals.
Examining the animals to detect illness, injury or disease, and to check physical characteristics, such as weight gain.
Measuring and calculating the number of agriculture chemicals to be used on the farm.
Watching for lameness, injury, and illness, providing treatment to sick or injured animals, or contacting veterinarians to secure treatment.
Dusting and de-cobwebbing entire barn, notifying managers concerning the need for major repairs or additions to building operating systems.
Operating, maintaining and repairing various farm tractors, implements, harvester silos, and slurry tanks.
Following precise feed, sheets to meter, mixing and feeding out dairy cow rations, working closely with dairy owners, and feeding representatives to maintain a narrow margin of variance in the feed.
Monitoring horses for health and soundness, as well as administering prescribed medication and general first aid when needed.
Farm Hand/ Diesel Mechanic Resume
Summary : Farm Hand/ Diesel Mechanic enthusiastic about hands-on learning. Patient and personable focused on developing and maintaining trusting relationships. Action-oriented with strong ability to communicate effectively. Flexible, who excels in a fast-paced environment looking for a position with growth opportunities. Highly motivated and experienced Farm Hand looking for a position as Manager on a medium to large scale progressivefarm.
Skills : Labor Relations, Hand Tools, Hand Tools, Operating Machinery, Driving Trucks, Mechanic, Power Tools, Hand Tools, Fork Lift Operator
Identified plants, pests, and weeds to determine the selection and application of pesticides and fertilizers.
Operated tractors and tractor-drawn machinery to plow and fertilize the soil, or to plant, cultivate and harvest crops.
Responsible for the barn chores and maintenance including but not limited to, hauling hay and shavings, ice and snow removal, operating farm equipment, fence repair, etc.
Worked with concrete to fill holes where necessary, building a fence, pulling and spraying weeds, working with cattle, filled tanks with diesel and other liquids.
Helped to get a good stock of potatoes dug up and stored until they were to be sold.
Assisted in the cultivation, planting, and harvest of corn and soybeans.
Collected data on what plants are needed, and what could be changed to improve the crops and harvesting efficiency.
Responsible for taking inventory, weighing produce and getting orders together, and occasionally helping with the farm stand.
Summary : Accomplished and energetic Senior Farm Hand with a solid history of achievement in Agriculture sector. Motivated leader with strong organizational and prioritization abilities. Searching for a positive, and organized work environment. Obtain a challenging position with a great company, where I can learn and contribute in a positive way. Motivated to get along well with others and exceed expectations.
Skills : Agricultural Tractors, Cleaning, Disinfectants, Electrical Work, Fertilizers, Herbicides, Multipurpose Tractors, Power Drills
Responsible for farm duties including feeding the animals every day, cutting grass, and farm maintenance.
Took care of the newborn calves and bottle fed them until they were one week old.
Ran the skid loader and tractors when needed for hay being hauled or taken to cattle.
Tend to horses and all aspects of care- water, feed, groom/clean and ride all resident horses.
Ran all necessary equipment including lawn mowers, weed eaters, tractors and vehicles for farm maintenance.
Identified grasses and weeds and their various life stages, then determining the proper herbicides/pesticides and application rates for each.
Recent Posts
Resumes Resume Builder Resume Templates Creative Resume Modern Resume Basic Resume Professional Resume Traditional Resume ATS Resume High School Student Resume Word Resume Resume Examples Resume Formats Hybrid Resume Functional Resume Chronological Resume How to Write a Resume Skills Summary --> Resume Objectives Work History List References Resume Skills
Cover Letters Cover Letter Builder Cover Letter Templates Cover Letter Examples Cover Letter Formats How to Write a Cover Letter
CV CV Templates
Job Overviews
Resources Career Guides How to Become
Resume Builder
Agriculture Farming
Farmhand Resume Examples
Farmhands provide assistance to farmers with daily operations and livestock feeding. These employees need to complete challenging physical activities, like sowing crops, eliminating weeds, feeding animals, cleaning livestock pens, spraying chemical substances, operating milking machinery, cleaning animal waste, and repairing farm machinery. A well-written resume sample for Farmhand should mention skills like physical fitness, stamina, teamwork, time management, reliability, and being able to follow instructions. Based on our collection of resumes in the field, no formal education is necessary.
Not exactly what you are looking for? Check our complete library of over 1000+ sample resumes
Rate This Template:
High Quality
The best examples from thousands of real-world resumes
Expert Approved
Handpicked by resume experts based on rigorous standards
Diverse Examples
Tailored for various backgrounds and experience levels
Find out what is the best resume for you in our Ultimate Resume Format Guide .
Farmhand Resume Samples
No results found
Candidate Info
months in workforce
months at this job
Central European Studies
Volunteer, Farmhand
Executed farm work tasks assigned effectively
Developed understanding of sustainable living and its benefits
Gained knowledge of the local culture by staying in an Irish home
years in workforce
years at this job
Plant Sciences
Farmhand/ agronomist
Utilized organizational and technical skills to ensure that all machinery was properly maintained and ready for use at the appropriate times it was needed throughout the growing season
Demonstrated knowledge of plant growth stages, weed and insect identification, and pesticide application strategies to maintain field quality and optimize yield
Built strong relationships with growers throughout the tri-county area while maintaining a high level of trust and respect in order to understand their needs and make appropriate recommendations
Identified production gaps that existed in grower's fields to effectively address what was being experienced in order to get them to their desired goals
Farmhand/equipment Operator
Operated and performed proper maintenance on complex equipment such as combines, tractors, skid loaders, implements, and farm trucks.
Constructed grain storage bins and maintained the condition of farm buildings.
Fed animals, provided fresh straw and hay, ensuring wellbeing of all the animals on the farm.
month at this job
Major: Philosophy, Minor: Art
Volunteer Farmhand for Worldwide Organization of Organic Farmers
Helped plant and cultivate organic produce on farm with other volunteers from W.O.O.F
Monitored hydroponically grown produce
Sold farm grown organic produce
Sustainability And Renewable Energy Systems
Farmhand/maintenance
Preformed general maintenance on farm equipment and facilities on site
Acquired a value of strong work ethics as pertained to agriculture applications
Comprehended detailed instructions on the maintenance of agriculture machinery and mechanical systems
Equine Management, Psychology
Took lessons from renowned Grand Prix Russian rider.
Trained horses of all ages: including colt starting.
Worked with a vet.
Supervised daily activities, including feeding horses, mucking stalls, horse turnout, pregnant mares, and minor horse injuries.
Showed in Dressage and Jumpers.
Computer Systems Engineering
Directed guest traffic to correct parking spots.
Handled cash box funds for food and souvenirs.
Assisted lost guests out of the corn maze.
Associate of Science
Equipment Operator / Farmhand
Operated CAT and John Deere equipment for farming duties. Performed all routine/preventative maintenance on machinery.
Well versed in all aspects of crop planting, care, harvest, etc.
Commodity storage facility maintenance and repair, building and grounds maintenance.
Seasonal employee foreman for early crop care duties.
Current Class 'A' CDL
year at this job
Geology Gpa: 345
Cleaned and fixed farm equipment
Repaired and replaced cattle panels, barbed and electric fence
Operated large farm machinery and vehicles
Maintained a safe working environment
Took care of and vaccinated cattle
Sprayed and dug invasive plant species
High School Diploma
Feed and water livestock and monitor food and water supplies
Examine animals to detect illness, injury or disease to check physical characteristics
Mix feed, additives and medicines in prescribed portions
Operate machinery such as skid loaders and tractors
Community Development And Improvement
Plant Science
Lead Farmhand
Experienced in aquaponic systems design, construction, & maintenance.
Great understanding of pest control practices and implementation.
Preformed time studies to control labor during production.
Started and educated about propagation by cuttings to meet produce demand.
Responsible for the treatment of insect prevention and treatment.
Regulated sanitation and cleanliness of work stations and growing areas
Mechanical Engineering
Repair and maintain farm vehicles, implements, and mechanical equipment.
Set up and operate irrigation equipment.
Plant and harvest fruits and vegetables.
Apply pesticides, herbicides and fertilizers to crops.
Business Management
Part-time Farmhand
Ran the farm for days at a time per owner request
Learned many problem solving skills
Learned how to operate many types of machinery
Understood the importance of self-motivation
Take dogs to vet appointments
Maintain horses' living area by cleaning stalls and horse barn
Assist with the training of foals and yearlings
Prepare horses and equipment for vet visits and assist with cleaning the area
Feed the animals
Bathe and groom the horses and dogs
Exercise horses by riding or placing them on a mechanical walker
Help maintain farm equipment
Dog-sit overnight
Cleaned, delivered, and picked up port-a-johns.
Cleaned septic tanks
Pitched calf pens
Bailed hay and straw
More Farmhand Resumes
Farmhand resume success stories, more jobhero resources, create your own professional resume in just minutes..
Try our resume builder today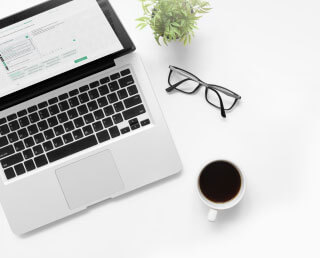 College Majors
Job Search Advice
Resume Examples
Farm Worker
Farm Worker Resume Example & Writing Guide
Farm Worker Resume Example
Working on a farm can be physically demanding, but rewarding work. Depending on the type of farm, your work responsibilities will be very different from one job to the next. You also experience seasonal changes and weather conditions that may alter your schedule. That variety can make your work more interesting, but it also means that you need many different skills.
You're ready to sow the seeds for a new challenge and Resume.io is here to help!
We offer an online resume builder , expertly-designed resume templates and this guide, which will cover the following topics:
How to write a farm worker resume
The best format for a farm worker resume
Advice on each section of your resume (summary, work history, education, skills)
Professional resume layout and design hints.
In just about 15 minutes, you will have all the tools you need to create a winning farm worker resume! 
Read on for a discussion of all the useful tips and rules.
Before you begin writing your farm worker resume, you need to know the sections it contains, Your CV should contain the following elements:
The resume header
The resume summary (aka profile or personal statement)
The employment history section
The resume skills section
The education section
Choosing the best resume format for a farm worker
If you began your career as a farm worker and have continued to work in the field, your best choice is the reverse chronological resume format. In this format, your employment history section is organized from your most recent experience on back (about 10 years maximum).
We highly recommend sticking with this format because HR personnel like it best (it makes it easy for them to find the information they seek). It also helps if you apply for a job online, in which Applicant Tracking Systems (ATS) scan and upload your resume into a software application. The ATS is typically set up in reverse chronological order.
If you had a previous career or have been at the job for a long time, you may consider a hybrid or alternative format.
Resume summary example
So where is the objective? Should I have a summary?
The answer to the first is, it is gone. Employers know that your objective is to be hired for their job or you wouldn't be applying! There are some rare exceptions, but by and large, you're going to be writing up a short profile section.
The answer to the second question is: sort of. Your Profile section is part professional summary, but it is also your chance to tout your career achievements and inject some personality into your resume. 
Choose one or two highlights of your work experience, farm improvements that you made and their results, or an efficiency you added to a milking process. Then, describe your philosophy of animal care, plant tending/harvesting and your style of relating to other farm laborers and your supervisor. If you love working with farm animals and have experience there, this is where that experience goes. If, however, your talents lie with your safe operation of heavy equipment, focus on that and so on based on this logic.
Because farming skills range everywhere from forklift operation to animal husbandry, you should highlight expertise you have in specific areas as well as general farm skills. 
The resume summary or profile section should be no more than four-five sentences (100 - 200 words), unless you are just starting out and your work history is minimal. If you have more to say, your cover letter is a great place to do so. You can read more about how cover letters can help job seekers in our guide .
Knowledgeable Farm Worker with drive and experience helping to carry out day-to-day tasks and long-term projects on farms. Adept in the use of farm equipment and machinery, and knowledgeable in a variety of farming procedures. Skilled in soil preparation, irrigation processes, weeding, and pruning crops. Committed to being a positive, flexible, and adaptable team member.
Employment History Example 
Your employment history section should be naming all your job titles and former employers, but your descriptions should be more than a listing of responsibilities. Like your profile, you should frame each bullet item as a job success.
If you worked on a dairy farm and helped increase milk production, tell the story of how you did it and offer data. If you are adept at repairing farm buildings or equipment, give an example of what you accomplished.
There are two keys to creating a successful employment history section:
Build on each farm position to show you learned and grew. There's no need to repeat that you harvested crops for every job you list. Once you demonstrate that skill, move on to listing other achievements.
Focus on the exact job for which you are applying. Custom-tailoring your resume for each job is perhaps THE most important factor in your job search. That means thoroughly examining the job listing you are targeting and using each bullet point to show that you have already done that work. This will allow recruiters to see that you have the skills needed to do the job. It will help you get past the ATS, which ranks your resume partly based on keywords and phrases that appear in the job listing.
List only your professional experience unless you grew up working on a farm. If you worked jobs with transferable skills such as maintaining mechanical equipment, include those as well. Use strong action words that show you are a go-getter. 
Farm Worker at White Bird Farm, North Salem  June 2016 - February 2019 
Handled daily farm operations including the planting, cultivating, and processing of fruit and vegetable crops. 
Maintained farm machines and prepared soil for different processes. 
Handled the weeding, thinning, and pruning of crops. 
Exhibited an unwavering work ethic and a commitment to team effort. 
Farm Hand at Keeler Hill Farm, North Salem  April 2014 - April 2016 
Worked as an excellent source of support to farmers and complied with given tasks. 
Communicated with team members in a professional and positive way. 
Operated, maintained, and performed basic repairs on farm equipment. 
Handled pre-milking preparation and safe milking practices of cattle. 
Followed sanitation procedures according to specifications of the manufacturer.
Farm worker CV skills example 
This scannable section gives you the opportunity to showcase your knowledge of farm processes, harvesting procedures, and knowledge of farm equipment and machinery. Those are the hard skills you have learned by working on a farm. But you should also call attention to your ability to listen and acquire new skills, as taking directions from the farm manager is an important part of your job. You should also highlight your ability to work as a team member and independently. It is important to call attention to your physical fitness, endurance levels, and strong work ethic.
Tailor this section to each job by swapping out one of your skills for another that the hiring manager has listed in the job post.
Positive Work Ethic 
Knowledge of Crop Cultivation 
Team Building Skills 
Excellent Communication 
Knowledge of Soil 
Experience with Farm Machinery and Equipment
Resume education example
A college degree is not a requirement for many farm worker jobs, however, employers looking for specific skills may want someone with a degree in agriculture, animal husbandry, botany or another related field. List all degrees and certifications here. Any honors or distinctions should be noted here as well. You can add courses or certifications here, or create a separate section for them. 
Sustainable Energy Course, Vermont College, Burlington  2013 
High School Diploma , Portland High School, Portland  September 2009 - May 2013
Resume layout and design
Now you understand how to put together the story of your career in words. The finishing touch, but first impression, is the way your resume looks. Recruiters are busy and want to be able to find your personal data and your last job, title and employer quickly. That means keeping it easy to read with legible fonts, plenty of white space, and section headings that stand out.
We offer professionally-designed resume templates in four different categories . Check them out and then use a dedicated online resume maker such as ours to help you avoid any potential formatting errors. 
You can personalize your design, but keep these pointers in mind:
A bit of color is enough, it's there only to grab attention at first glance
Don't make margins smaller; too much type is difficult to read
Use legible fonts and don't decrease their size from the template; readability is king
Headers and footers may not be scannable by ATS, so don't put vital information (such as contact info or professional details) in them. The only exception to that rule are specifically designed templates (such as resume.io's) that avoid technical pitfalls.
One last thing: proofread and/or use an online resume builder with a spell-checker feature (we've got you covered here). You don't want a typo to eliminate your job prospect.
Key takeaways for a farm worker resume
The reverse chronological resume format is almost always your best choice.
Highlight your specific expertise in your summary.
Because farm work is so varied, you need to tailor your resume for each new application.
Use the resume builder to take the pain out of formatting and leave you more time for crafting the content.
You have all the tools you need to reap the rewards of your hard work and get that new job! 
Beautiful ready-to-use resume templates
Career Path
Resume Keywords
Farm Hand Must-Have Resume Skills and Keywords
Are you interested in improving your job outlook and increasing your salary? How can you demonstrate that you are the most qualified candidate for a Farm Hand position? Of course continuing to gain experience working as a Farm Hand may be your best qualification, but there are other ways you can also develop your skills, like continuing education or volunteer opportunities. More immediately, however, you can be ready for your next opportunity or promotion by educating yourself about the duties, responsibilities, and required skills of a Farm Hand and making sure your resume reflects your experience properly.
We designed the ZipRecruiter Career Keyword Mapper to help you solve this problem and hopefully improve your resume. Using machine learning tools paired with industry research, our Marketplace Research Team helped analyze millions of job postings and resumes to identify the most important keywords related to Farm Hand jobs. Our goal is to help you discover opportunities to improve your resume or to help you understand what skills and qualifications you need to be a Farm Hand or to advance your career into beyond this role.
Top Skills Mentioned in Job Descriptions
Top skills mentioned in resumes, most important skills required to be a farm hand as listed by employers and employees, farm hand resume checklist, faqs about farm hand skills and resume keywords, what are the most important farm hand job skills to have on my resume, what are the least important farm hand job skills to have on my resume, how do i make sure my resume has all of the right keywords for a farm hand position.
Punctuality
Fertilisation
Livestock Management
Detail Oriented
Communication Skills
Electricity
Landscaping
Before applying for a Farm Hand job
14+ Farm Hand Jobs in the North Myrtle Beach, SC area
Get new jobs emailed to you daily
By clicking the button above, I agree to the ZipRecruiter Terms of Use and acknowledge I have read the Privacy Policy , and agree to receive email job alerts.
For Farm Hand Jobs in the North Myrtle Beach, SC area:
Found 14+ open positions.
To get started, enter your email below:
You Already Have an Account
We're sending an email you can use to verify and access your account.
If you know your password, you can go to the sign in page .
Farm Worker Resume Questions
More sample resumes, how do you list education on a farm worker resume.
Farming generally relies on practical experience and on-the-job training, so if you've learned through hands-on work, you should include that information in your education section. Certifications related to farm equipment, botany, or animal husbandry would also be excellent additions to this section. Of course, if you have formal degrees from a university or vocational school, you should list them on your resume as well. Take a look at our farm worker resume sample to see what details you should include in your education section entries.
What should go in the experience section of your farm worker resume?
In most resumes, the work experience section takes up the bulk of the document. This is especially common in industries such as farming, where employers place a high value on practical experience. In your work experience section, include previous positions relating to farming. For each entry, be sure to include the employer's name and location, the dates of employment, the job title, and a few bullet points detailing key responsibilities. As you can see in the farm worker resume sample, your bullet points should be concise. Rather than just list daily tasks, show how your actions led to positive results. Quantifying your contributions using metrics makes it easy for the reader to see your value as an employee.
What's the best way to show you work well in a team on a farm worker resume?
Teamwork is an essential part of farming, so you want to make sure your resume reflects your skills in this area. As you can see in the farm worker resume sample, there are plenty of places in the document where you can draw attention to your teamwork. Start in the professional summary by describing yourself as a dedicated team member or including a short example of your successful team contributions.
How do you list references on a farm worker resume?
You can include teamwork skills, such as leadership and communication, in the qualifications section. As you write your work experience bullet points, describe times when you worked with a team to complete projects successfully. As you can see in the farm worker resume sample, you should not list references on your resume since hiring managers no longer consider it necessary. Employers will ask you for references if it's part of the hiring process, so you should make sure you have a list ready if you need it. If the job description specifically asks for references, you can include your list in your application materials.
What's the best resume template to use for a farm worker resume?
Using a template to write your resume makes it easy to get the formatting correct and helps ensure you don't leave out any essential sections or key details. You can follow our farm worker resume sample to make sure your final copy is attractive and includes the necessary information in each section. If you don't feel confident creating your own document from scratch, turn to our resume builder . This powerful tool makes it quick and easy to create a resume in minutes.
Farm Worker Resume
Farmer Resume
Fashion Designer Resume
Fashion Stylist Resume
Field Marketing Manager.Resume
Advertisement
resume builder
customer service
resume search
microsoft word
professional
traditional
resume services
chronological
combination
resume review
hard skills
soft skills
resume objectives
CV examples
CV templates
how to write a CV
cover letter builder
cover letter services
cover letter templates
cover letter formats
how to write a cover letter
LiveCareer »
Resume Search »
Farm Hand resume example
By clicking Customize This Resume , you agree to our  Terms of Use  and  Privacy Policy
Resumes, and other information uploaded or provided by the user, are considered User Content governed by our Terms & Conditions . As such, it is not owned by us, and it is the user who retains ownership over such content.
How this resume score could be improved?
Many factors go into creating a strong resume. Here are a few tweaks that could improve the score of this resume:
resume Strength
Personalization
Strong Summary
Resume Overview
School attended.
Western Dubuque High School
Job Titles Held:
Vet Assistant
High School Diploma
Similar Resume
Bits and bytes farm
woodstock, georgia
Forget Me Not Farm
Healdsburg, California
Bergland Farms
Eagle Lake, Texas

Farm Hand Resume: Sample, Job Description, Skills
Various farms hire professionals to manage their operations. The general duties of a farmworker/hand may involve milking the animals, maintaining the farm, cultivating, and harvesting the crops.
To make your resume for the farmhand position shine, you need to keep the following things in mind.
First of all, you need to understand the importance of a winning resume. An exceptional resume will land you an interview. Your farm hand resume must address these questions very briefly:
What do you know regarding farming? What have you previously done in the field? What knowledge do you have regarding farming? What were your duties in your previous role?
You can adopt any resume format, but make sure the information you add is relevant and a true reflection of your potential.
Related : Farm Hand Cover Letter Sample
Sample Resume for Farm Hand Position
Kevin Forest Springdale, AR 56444 (000) 986-2541 [email protected]
SUMMARY Dedicated and hardworking farm worker with hands-on experience in managing the overall operations of the farm. Well-versed in cultivation and animal breeding tasks. Particularly skilled in cleaning and bundling farm produce and performing general tasks of cultivation as well as livestock farming. Familiar with modern farming methods.
CORE COMPETENCIES – Weed controlling – Rotator hoeing – Harvesting – Milking operations – Closure maintenance – Equipment sterilization – Livestock raising – Shearing and dipping – Artificial insemination
PROFESSIONAL EXPERIENCE
Farm Hand Hillshire farm House, Springdale, AR May 2012 – Present • Prepare milking machinery and assist in milking operations • Perform all tasks associated with livestock breeding including branding • Ride on horseback to muster cattle • Assist in crop cultivation and soil sowing • Sustain the farm building, fences, gates, and closure in a maintained manner Key Achievements ✔ Erected fences and pens singlehandedly to build a temporary enclosure for the farm animals while the farmland was being renovated ✔ Introduced a unique modern packaging system that reduced packing costs by 20%
Farm Worker Christensen Farms, Springdale, AR  Dec 2010 – Jun 2012 • Plowed, planted, watered, and harvested crops • Ensured proper and timely fertilization of crop soil • Performed weed and pest control procedures in a safe manner • Fostered farm animals • Maintained all farm machinery in excellent, functional condition • Constructed vine trellises to support vines, berries, and fruit Key Achievements ✔ Set up a greenhouse and transplanted seedlings by hand saving the farmer a big loss due to improper soiling
EDUCATION Diploma Valley School, Springdale, AR
ADDITIONAL STRENGTHS • Able to read and write and follow instructions accurately • Current driver's license 
Sample Job Description for Farm Hand Resume
Attend to farm animals and livestock in a bid to keep them fed and healthy.
Cultivate soil and sow crops on a designated piece of land.
Perform slashing and chemical spraying activities to ensure weed control.
Construct a variety of frames to support vines and berries.
Perform harvesting activities by using equipment such as harvesters and tractors.
Observe cattle for signs of illnesses and report any observations immediately.
Prepare milking machinery and perform milking activities by hand or with the aid of machinery.
Assist farmers in ensuring that farm animals get enough exercise and provide support in grooming them.
Ensure that operational areas and clean and maintained.
Clear away animal waste and clean and sterilize farm equipment.
Assist in farm animal breeding and raising procedures such as shearing, crutching, branding, and dipping.
Herd sheep and cattle on foot or motorbikes or horses.
Repair farm buildings, fences, and windmills and ensure constant maintenance measures are taken.
Adjust and repair farm machinery and notify farmers in the event of a malfunction.
Irrigate soil to ensure the quality of crops and pick crops for selling.
Weigh vegetables and fruits while marking batches.
Physically pick the cultivated crops and load them onto shipment trucks.
Sample Skills for Farm Hand Resume
Digging and planting seeds
Performing transplanting work
Determining the right seeds
Planting seeds
Identifying plants from weeds
Doing proper weed treatment
Selecting and using the right agricultural products
Setting up and operating irrigation systems
Choosing and applying the right pesticides and chemicals
Planting crops between trees in order to control weeds
Operating tractors and harvesters
Monitoring and overseeing the health and well-being of livestock
Preparing milking machines, and assisting with milking tasks
Cleaning and sanitizing milking machines
Cleaning animal waste while ensuring that no contamination occurs
Breeding and raising livestock
Repairing and maintaining farm buildings and land
Performing manual labor
Devising strategies for breeding and harvesting
Overseeing the work of seasonal workers
Farm Hand Cover Letter Sample
2 Farm Worker Resume Samples [+Job Description & Skills]
Entry Level Farm Worker Resume With No Experience
Farm Laborer Resume Sample
Farm Worker Cover Letter Sample for 2023
Leave a Reply Cancel reply
Your email address will not be published. Required fields are marked *